Sannam and Style
By Sannam Warrender | 
Photos by Goodlight Photography
As a native New York City girl, fashion has always been a fixture in my life, but my adopted home for the past few years has been Houston, Texas. I never thought I could become a Southern girl, having been a New Yorker for so long, but the charm and vibrancy of Houston has claimed me. I have been fascinated with the world of fashion my whole life. In an alternate reality, I would have gone to FIT or Parsons and pursued my passion sooner, but alas, my parents thought law school was a better choice.
My love of fashion is apparent to anyone who knows me. It began when I was young (my mother was a fashionista as well), was marinated on the streets of New York, and has continued in my adult life via my blog, Sannam and Style, through and for which I voraciously follow fashion trends. My personal aesthetic is also reflected in my wardrobe choices, whether for my own closet or when assisting friends with their styling picks for everything: gala events, weddings, brunches, and date nights. I give answers to all-important questions such as "heels or flats?"
Fashion is an art form like any other and it is continually morphing. Trends come and go, and like many women, I love to indulge in all things pertaining to style. I believe that fashion should be fun above all else. If you don't have fun with it, you may as well live in a future full of unitards (Why is that always the featured couture in futuristic films?).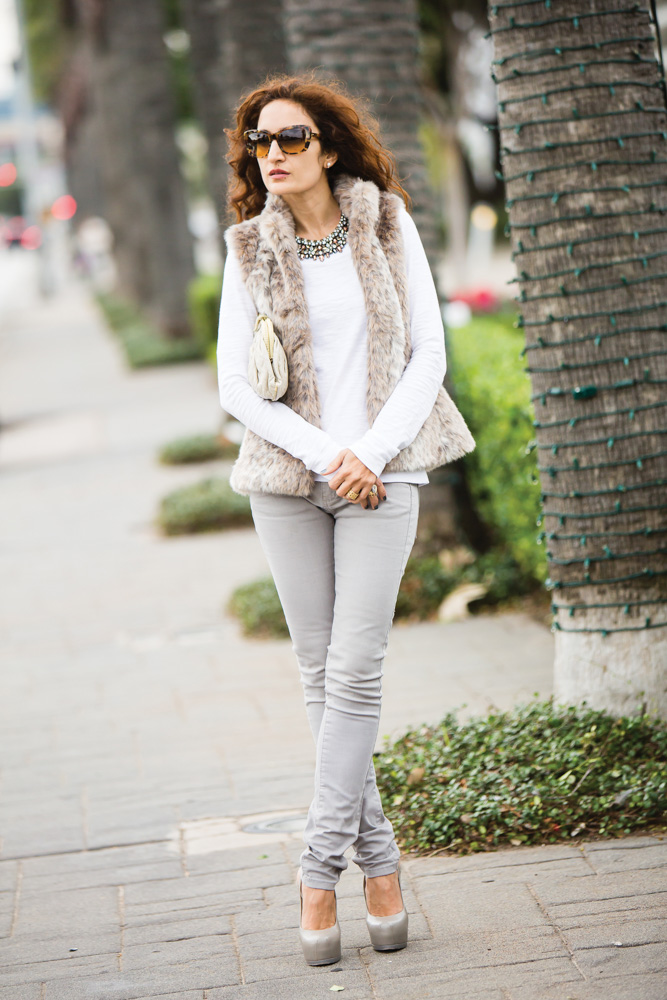 Clothing and accessories are the palette through which this art form is expressed. When I see, read, or hear something innovative or interesting—a painting, a gadget, a great book, a symphony (or a beautiful bag paired with the perfect pair of shoes)—I always ask myself the same thing: "What sparked that idea?" I believe that everything creative, including the perfect outfit, starts with a spark.
I want to share ten of my favorite "sparks" that you need in your wardrobe right now!
1. A fitted black blazer
It can transform any outfit into polished chic, goes with just about everything, and can be purchased at any price point.
2. Anything leopard print
Leopard prints have been around forever (think 1950s chic outerwear), but in the past few seasons, they have transformed into a wardrobe staple. Leopard can be incorporated in many forms, including a great pair of heels, a skirt, a clutch, or a top. I have invested in all of it, including a leopard coat, which never fails to receive compliments regardless of what else I am wearing.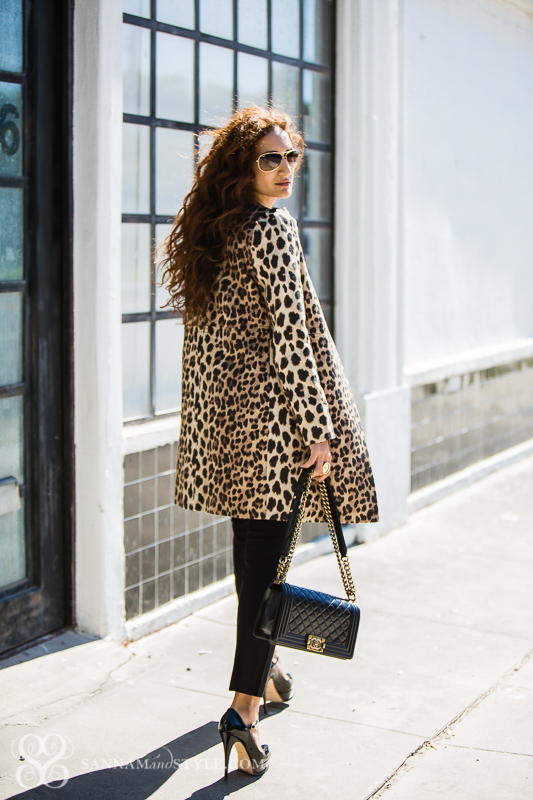 3. Leather
Leather may evoke memories of 1980s pop videos, but the current look has gone decidedly chic and sophisticated. It can still be worn rock 'n' roll style, but uptown chic is all the rage. Try a pastel hue for spring, or keep it classic with black.
4. A white button-down shirt
It goes with everything. If you buy a skirt and don't know what to wear with it, I promise you a white shirt will always look fabulous. If you are overwhelmed and can't put something together because you're rushed, start with a white shirt.
5. A perfect pair of jeans
I know this may feel like looking for the "perfect" man, but I promise it is worth the effort. I am a big fan of J Brand jeans in a dark wash, but the best pair really depends on individual body type. When you find the perfect fit for you, buy as many as they make!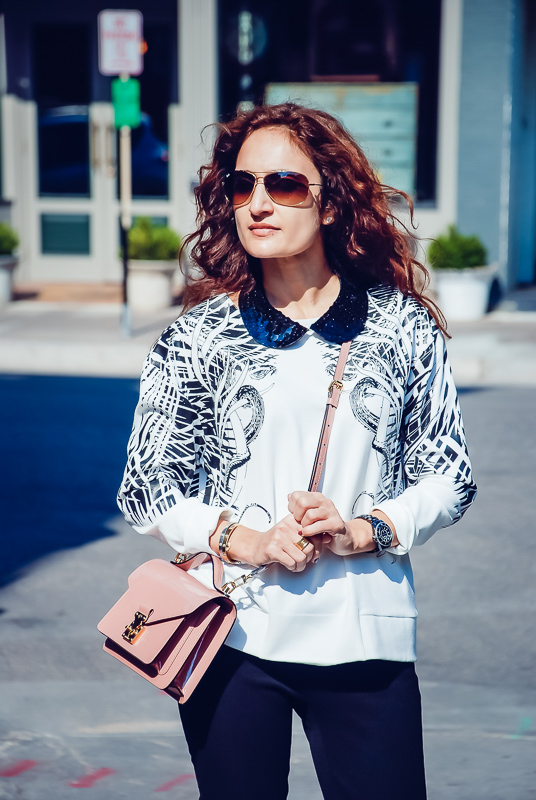 6. The color Marsala
The Pantone Color of the Year for 2015, Marsala, is an earthy, reddish-brown wine color. It was shown on runways everywhere, and since it flatters most every skin tone, I think it is a great staple to have in your wardrobe. It also pairs beautifully with black, gray, white, blush pink, lilac, and even chartreuse.
7. A memorable skirt
This is something that can be dressed up or down and can be worn effortlessly with a T-shirt or a silky top.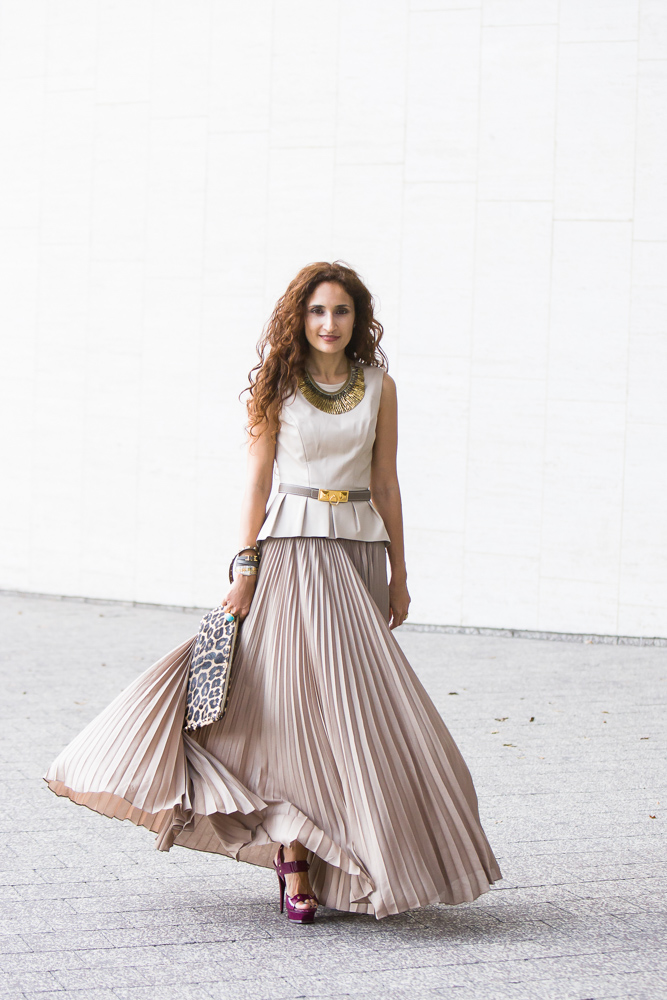 8. A bib necklace
This accessory transforms an average outfit into a showstopper. I am a huge fan of my Pegasus necklace and have worn it with many of my OOTDs (outfits of the day). I find that after many years it still garners compliments wherever I go.
9. A classic bag
A memorable bag completes an outfit while fulfilling the utilitarian objective of carrying the daily trappings of our lives. I love my Chanel boy bag; it is classic, but its cross-body style is also youthful and perfectly on trend.
10. Statement shoes
This is an area where I do let my imagination go wild. Shoes are a great place to splurge and invest. I have a blog post every Tuesday (#tuesdayshoesday) where I explore my current favorites—everything from stilettos and booties to studded flats.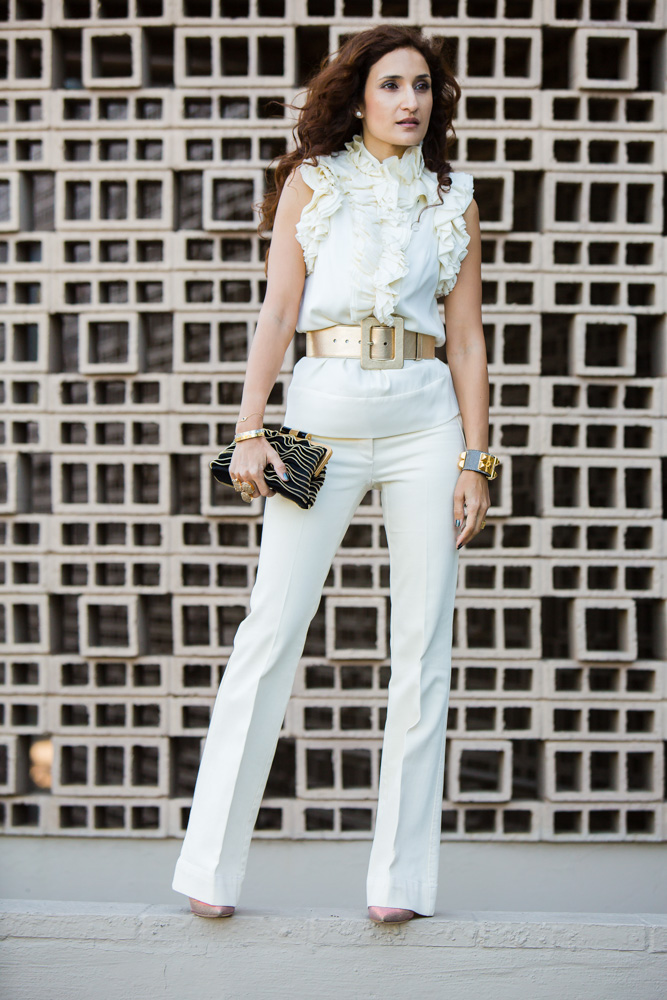 Inspiration can be found anywhere, and that is the great thing about fashion!
If you would like to read about some of my other sparks, you can follow my blog at sannamandstyle.com and sign up for notifications via e-mail. You can also see what inspires me on Pinterest, and for a daily look into my fashion must-haves, I am on Instagram (@sannamandstyle)!
XOXO,
Sannam
— V —
ARTICLE CATEGORIES