The Founder of Alaqua Animal Refuge Shares Her Story
By Kelly Beasley | Photography by Dawn Chapman Whitty
"I never intended to start an animal rescue. It happened because of one unforgettable visit to a shelter back in January of 2007. It evolved from my observations of the dire conditions that the animals endured, which were hard for me to witness. There were dogs piled on top of each other in small cages. Some were sick and some obviously needed medical attention. There were fights. And it was beyond comprehension to learn that little to no food or medicine was being supplied to the animals. There was even a dog with an arrow in his skull! When I found out that these dogs were to be put to death within just a few days of their arrival, that was the last straw. I couldn't stand by and let them all die. I was so upset that when I tried to take photos of them with my cell phone, my hands were shaking so hard that I couldn't capture a clear shot." —Laurie Hood
This experience revealed just the tip of the iceberg in terms of animal welfare in the area's existing shelters and in turn birthed Alaqua Animal Refuge, a premier no-kill shelter located in Northwest Florida.
Laurie had gone to the shelter to adopt a border collie puppy with a friend, based on a photo from the county's website. Upon arrival, she was informed that these animals were not actually up for adoption and that the photos she saw on the website were only there for the public to claim their lost animals. They simply did not advertise adoption services to the public. She asked an employee if they could save the mother border collie and her eight puppies, who were just going to be destroyed anyway. Laurie was informed that she could, but she had to pay the county nine hundred dollars! This seemed a ridiculous amount for animals that were not vaccinated, dewormed, spayed, or neutered, and that were likely sick. The shelter employee then mentioned that if Laurie represented a rescue or other shelter, she could "pull" the dogs for free. With sudden motivation, Laurie asked, "So, if I were a rescue, could I remove more animals than just this litter?" The employee answered, "Sure, you could take as many as you wanted for free." Laurie jumped at the chance.
She recalls, "I went home and that evening, I got online, and I created Alaqua Animal Refuge. I raced back to the shelter the next morning with my paperwork in hand and my horse trailer in tow, and that day, we took home thirty-eight animals!" She had no kennels, no business plan, and nowhere to put them but into a three-stall barn on her property, but none of that concerned Laurie. This exemplifies the heart and soul of a humble spirit who reacted to the plight of the animals before knowing how she would supply for their needs. She had faith that it would work out, and her faith has provided for the refuge in a way that is above and beyond what she ever imagined.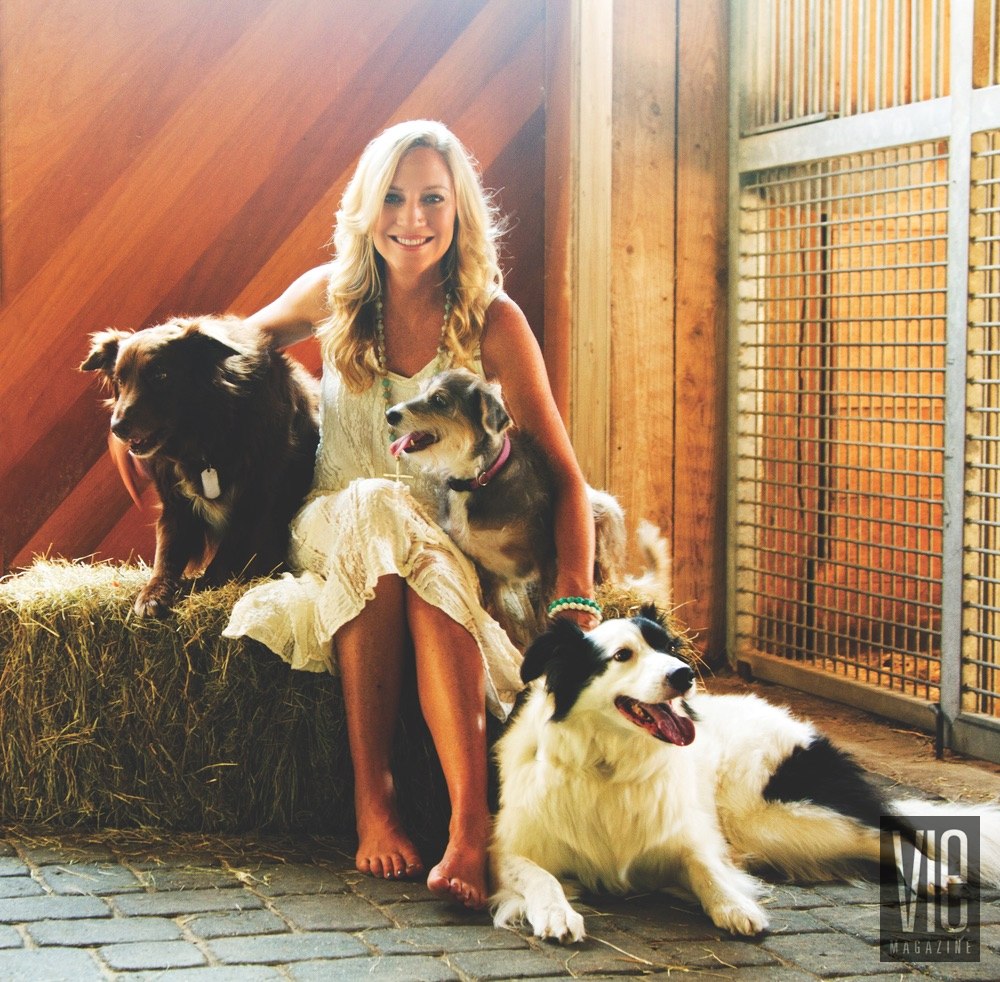 It was a life-changing moment. One minute Laurie was helping a friend to get a puppy; in the next, she had started an unplanned nonprofit organization that she now needed to run and to develop as a business. She wanted it to grow and to continue to benefit many more animals' lives. She had just acquired nearly forty creatures that needed immediate medical attention and quickly found herself hit with an overwhelming $10,000 veterinary bill that was still growing. Other bills piled up for kennel-building materials, food bowls, collars, leashes, bedding, medical supplies, office supplies, and everything else necessary to care for the animals.
There are endless cases that are not properly addressed. Even before starting Alaqua, Laurie would walk to her mailbox and find a dog that had been dumped there or a box of kittens abandoned at the end of her street. It happens even more now that Alaqua is there.
There weren't any no-kill shelters in the surrounding four counties, and word spread quickly that the first one had just opened. Calls poured in from people with animals that were in need of forever homes or medical attention, and it quickly became apparent that Alaqua needed donations, volunteers, and grant support.
So, Laurie started writing grant proposals and creating fund-raisers, and soon the volunteers and the money came. After just a few years, the refuge has flourished into a sanctuary-style "heaven on earth" for horses, cats, dogs, goats, ducks, and more. It is a very different model from most no-kill shelters; the animals are not just kept in little cages until they are adopted, but instead allowed to roam freely as much as possible.
The volunteers at Alaqua are passionate and very committed to fulfilling its mission. Alaqua simply could not run without their hours of dedicated assistance. Volunteers walk all of the dogs twice daily, and the dogs are given time to run and play freely in fenced fields. Horses, goats, ducks, and even an enormous black bull—named Loverboy for the heart-shaped white mark on his forehead—have free access to grass pastures every day. Laurie is blessed with Alaqua's enthusiastic volunteers and with the donations that have kept the refuge open. The organization has been very successful at placing animals into forever homes; in its seven years, Alaqua has rehomed over ten thousand animals.
The majority of Laurie's job—and the most stressful part—is to fund-raise and seek grants and donations to keep the shelter open. The cost per month exceeds $50,000, a hefty sum that goes to covering the cost of food and veterinary care for over two hundred and fifty animals, paying ten employees, and covering other fees associated with running the nonprofit.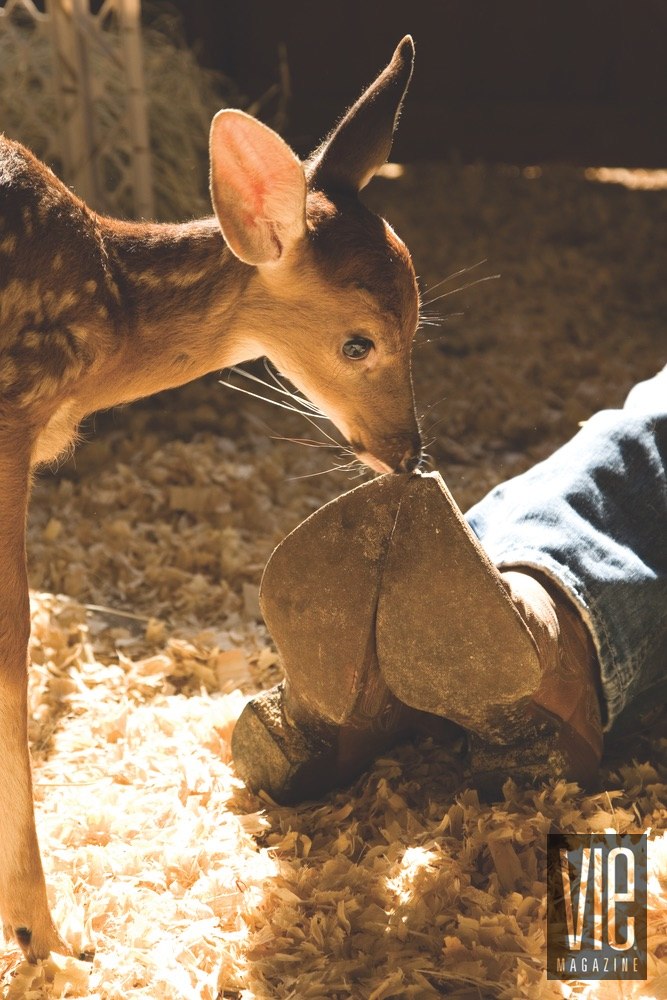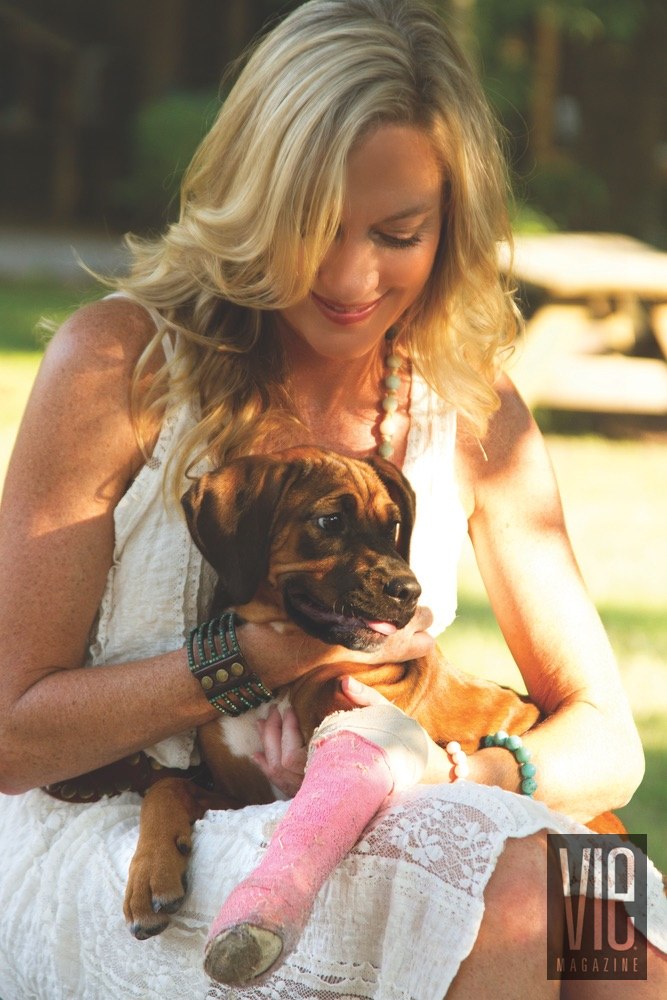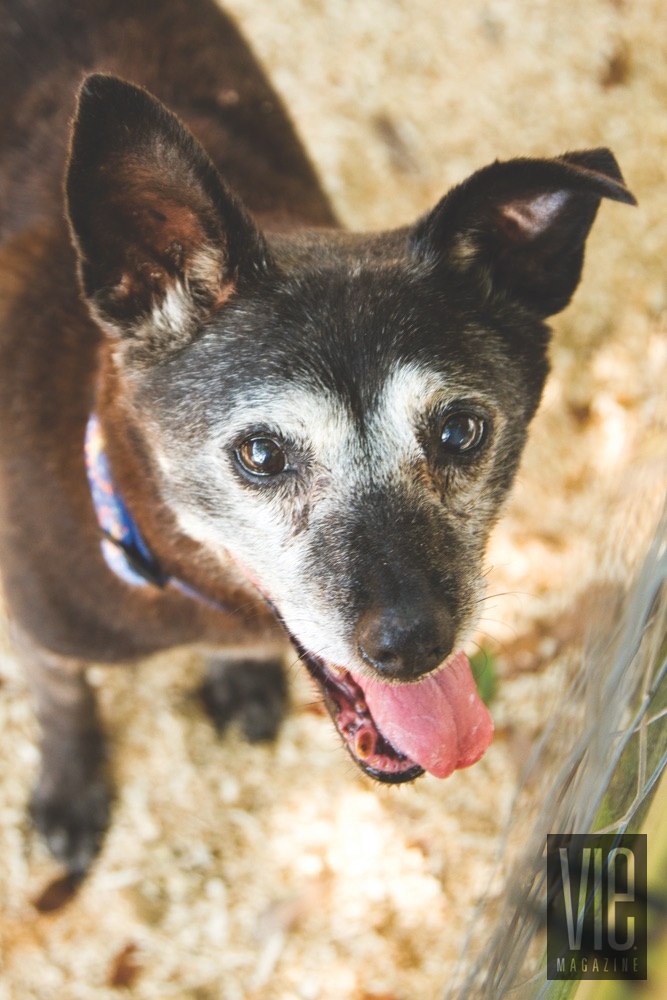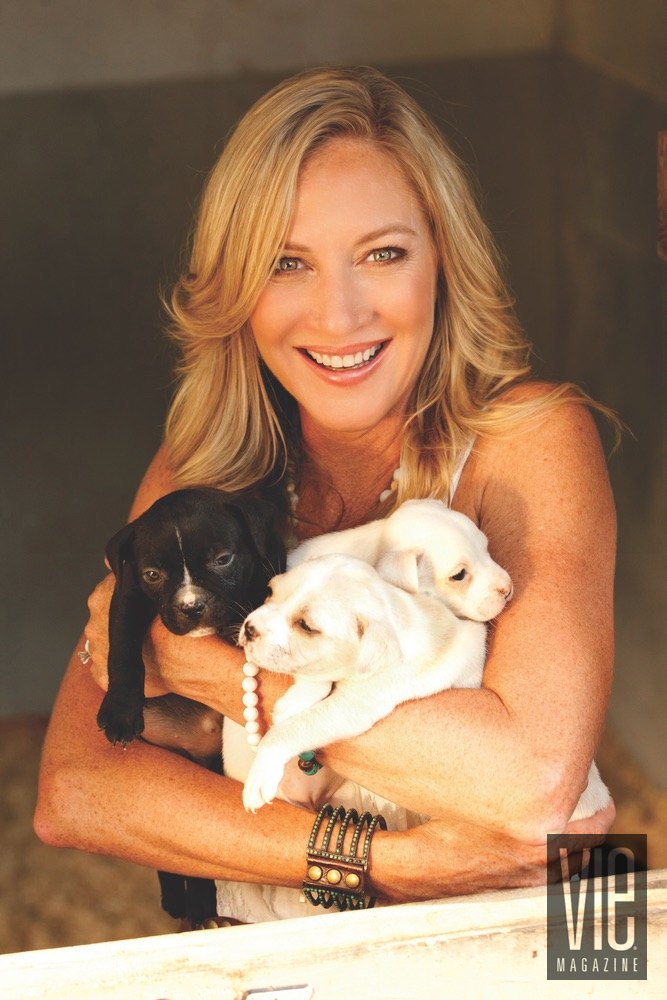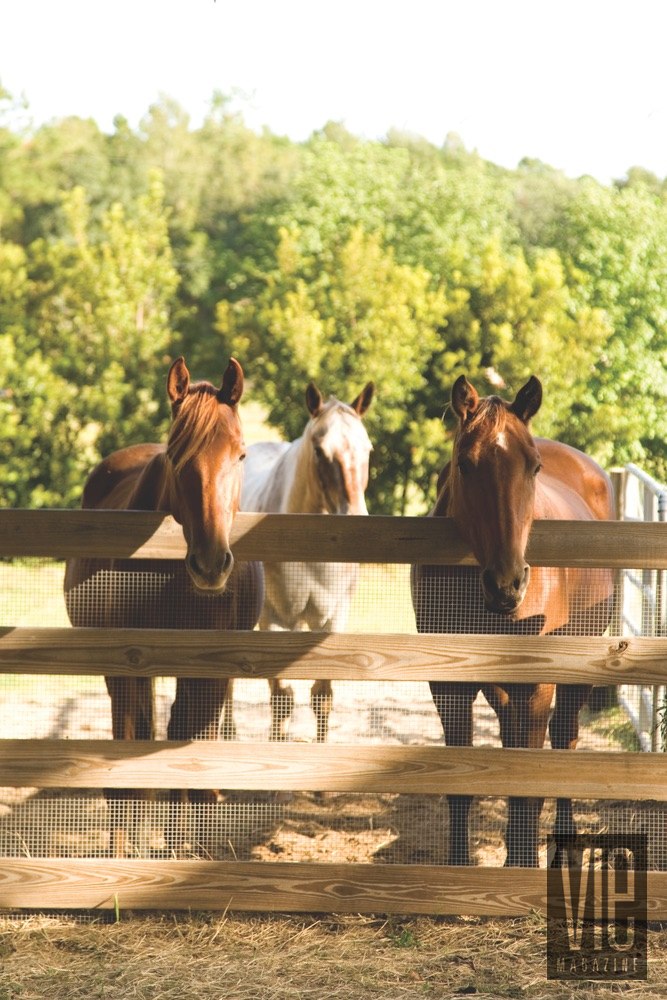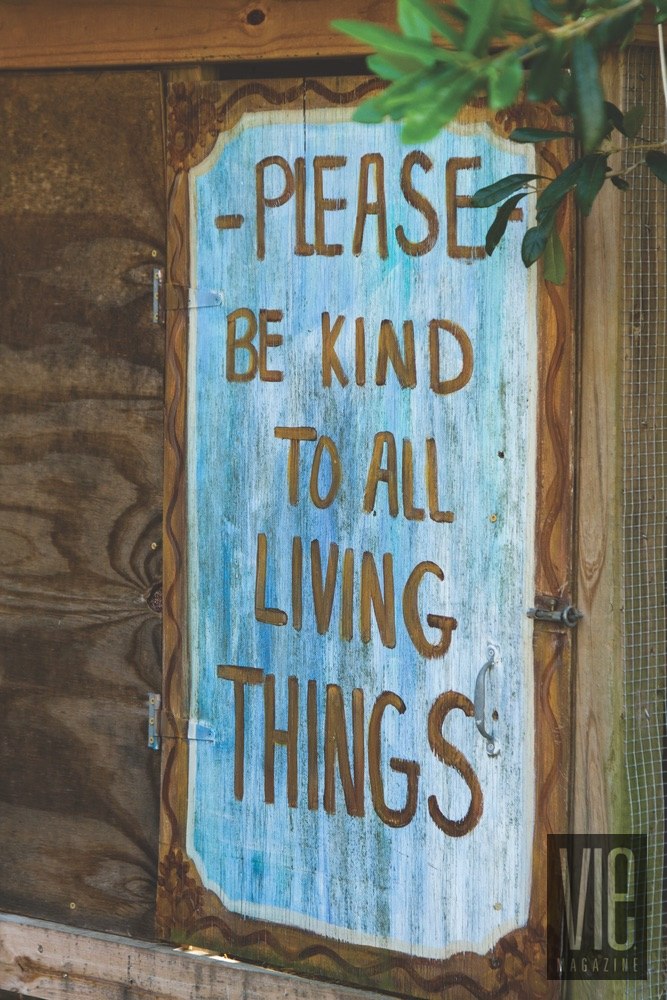 Laurie has been the sole grant writer since Alaqua's inception. Others have tried to help, but the task has always been handed back to Laurie. She must work at it endlessly, or the refuge will shut down. More than once she has come very close to being forced to shut the gates.
"I have to wear many hats for Alaqua to run smoothly, but so much of my time is monopolized by raising money, whether I'm attending a fund-raiser, planning a fund-raiser, writing grants, meeting with potential philanthropists, or giving presentations to potential donors," Laurie says. "It is all to keep Alaqua from going under."
There is not much time for Laurie to meet the animals or to enjoy Alaqua herself. "People come up to me all the time and say, 'You have my dream job, playing with animals all day!' and it's just not true," Laurie sighs. "I rarely get to spend time with the animals at all. My time is mostly spent keeping the shelter open through activities geared toward bringing in monetary support."
Laurie states, "If I could find a successful grant writer to help, it would free up a lot of time for other important plans that I have and want to pursue for programs we want to offer." The funding and resources for animal welfare in Florida, and much of the country, are severely lacking. It is an issue that Laurie is dedicated to helping correct. The endless search for funding can be stressful, if not overwhelming, but she keeps it together for the sake of the animals and so that her vision of expanding Alaqua may come true.
Most people are unaware that the issues of abandoned and abused animals in this area constitute such a crisis. There are endless cases that are not properly addressed. Even before starting Alaqua, Laurie would walk to her mailbox and find a dog that had been dumped there or a box of kittens abandoned at the end of her street. It happens even more now that Alaqua is there.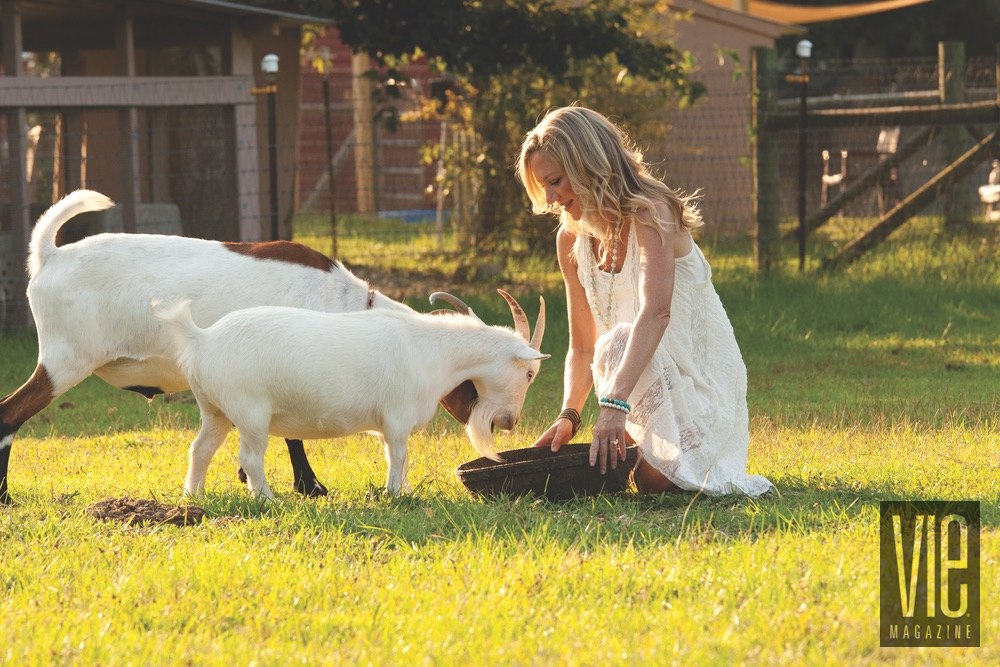 In Alaqua's seven years, hundreds of animals have been dumped outside the gates by people hoping that the animals would be taken in, despite the fact that dumping an animal is unlawful. Laurie clarifies, "People dump them here hoping that they will be taken in and rehomed, as opposed to taking them to the county shelter where they will be destroyed if they are not adopted." As a rule, any animal that is dumped at Alaqua is not taken in. This practice seems to go against the very nature of the refuge, but the animals found dumped at the gates are sent to a county shelter. If Alaqua kept all the dumped animals, news would spread that anyone can dump an animal there, and the shelter would easily be overwhelmed with more animals than it could sustain.
People dump them here hoping that they will be taken in and rehomed, as opposed to taking them to the county shelter where they will be destroyed if they are not adopted.
Tragically, the number of calls that Alaqua receives daily about animals in need of placement exceeds a hundred. Most of them must be turned away; the shelter is generally at full capacity, with around two hundred and fifty animals making it their "sanctuary before home." It is obvious that the need in the area is much greater than Alaqua can handle. There is now an animal shelter in Walton County but it is a kill shelter, and although they do better than most at keeping the numbers low, sadly, as is the case with most shelters, many animals that enter will never see daylight again.
Animal cruelty is another problem that Alaqua strives to remedy. The refuge has taken on very large abuse cases, with as many as ninety-seven dogs and dozens of horses taken in from a hoarding situation straining their resources. Calls to law enforcement concerning animal cruelty tend to take a back seat to calls concerning humans, which is understandable but still disheartening. There aren't enough resources available at this time to allow our law enforcement to address animal cruelty as they would like to.
Sadly, because of the lack of funds and facilities, some reports concerning animal cruelty go unanswered or are not followed up until it's much too late for the animal, who has already suffered an unforgivable and unimaginable death at the hands of its abuser. When you see a TV series like Animal Cops, it becomes evident that some metropolitan areas have plenty of funding, loads of volunteer support, and huge facilities needed to properly care for all the animals in need. They also have the resources to find and prosecute those who commit cruelty to animals. In our area, it is a rare thing to see an animal abuser come to justice. Even when a case does go through, it can take years to go to trial.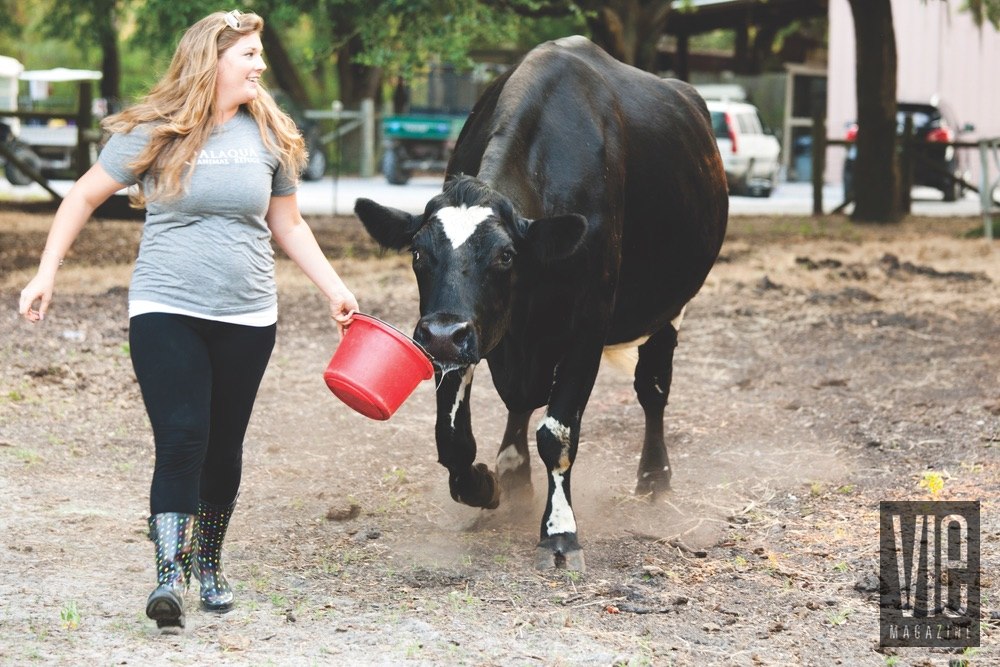 Alaqua has joined forces with local law enforcement, shelters, prosecutors, rescue groups, and animal welfare advocates to provide a yearly seminar on methods and procedures for ensuring the safety of animals, what to look for on the scene of a possible cruelty case, and how to hold those who commit animal cruelty accountable. The classes are free to registrants, and continuing education credits are available for professionals who attend.
"Having seen the tragic results of animal abuse, from burned cats to dogs with broken limbs to starved horses, we at Alaqua were compelled to take action," Laurie says. "The animal abuse problem here is much, much greater than most people are aware of. The things that I have witnessed from certain abuse cases have challenged my worst nightmares." Through Alaqua, she is committed to changing the laws for prosecuting animal abusers. She also wants to educate the public on animal cruelty problems and how all animals and nature should be respected and treated kindly.
To achieve this, Alaqua has created fantastic programs for education and giving back to the community. "We have grown tremendously as far as our diversity goes," Laurie says. "The programs we have created provide for different needs for dogs and for people as well."
One such program is the Unconditional Love program. "I noticed many dogs, mostly large ones, coming through the refuge that had been surrendered for many reasons, but most of them were surrendered because their former owners had not spent the time needed to teach them to do just the basic commands and/or to housebreak them," Laurie asserts. "I heard that other areas were using prison labor to train dogs for adoption, and that one local prison was doing so for Auburn University, but to train security dogs.
"I visited the prison and it was incredible. I asked if we could incorporate rescue dogs. They agreed, and we began putting dogs into the program that needed that extra push. We had an unexpected plus when we saw that some of the dogs had special skills. We decided to use those to put through additional training phases to become assistance dogs for people who could not afford to buy them. Following graduation, these dogs are better suited for adoption or they continue on to become therapy dogs and are given, free of charge, to handlers or organizations where they are needed."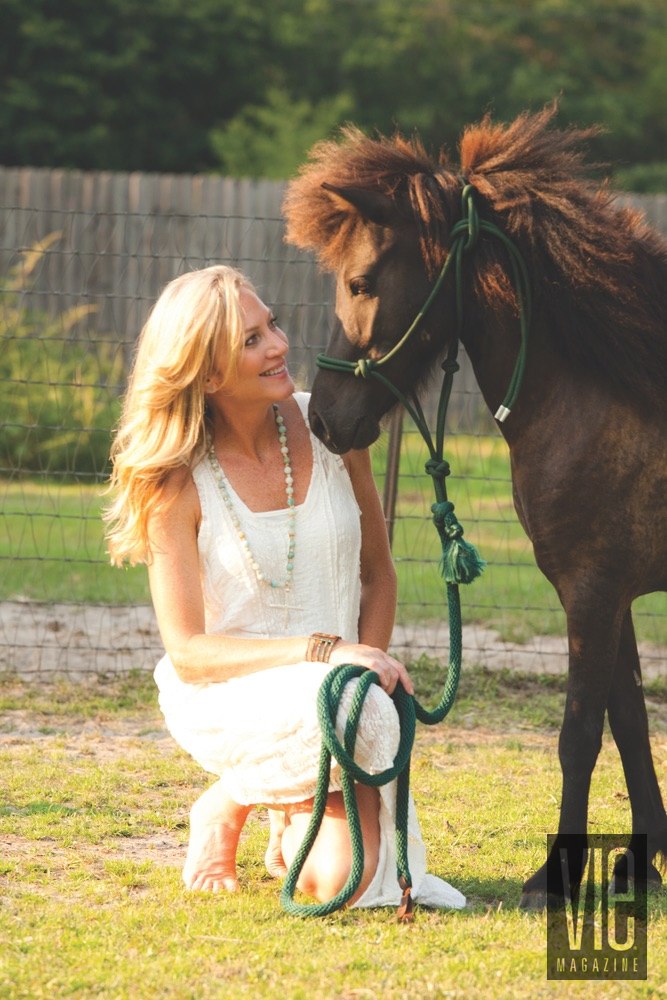 A more recent introduction to the refuge is a hippotherapy program called Equine Interactions, which Laurie is very enthusiastic about. She explains, "Our equine program is challenging because so many horses come here without a place for them to go. Senior horses are an especially difficult problem, so we looked into other options for them. Using them for equine-assisted therapy programs looked promising, and the help that it gave back to children sealed the deal. Equine Interactions was born."
Additional programs that have been created include Partners, a senior citizen/special needs pet program that provides a free animal to fulfill a companion or service need. There's also the Alaqua Unleashed dog park, which currently offers fenced-in off-leash play areas as well as agility and obedience classes. Alaqua recently joined forces with local marketing sensation 30A.com and Walton County to plan the building of an amphitheater and concert area adjacent to the park. Events held there will help offset Alaqua's operating costs while providing a much-needed pet-friendly community event venue.
The refuge also offers a discounted spay and neuter program called S.N.A.P. (Spay/Neuter Assistance Program) and a kids' club designed to teach children the value of protecting animals and giving back to their community.
Due to the unexpected and explosive growth of Alaqua Animal Refuge and the area's need for this type of community service, Laurie realized that they had outgrown their ten acres and needed to expand. After searching for a suitable location without success, she received two major donations to help the dream come alive.
I want to educate children who may not otherwise understand or be able to learn how animals, tame or wild, should be treated
The first was a generous donation of eighty-five acres of land from Stella and M.C. Davis, owners of the nearby E.O. Wilson Biophilia Center. Additionally, they received an equally generous $500,000 matching grant from the Dugas Family Foundation for the new refuge. "We call it Project ARC, which stands for Alaqua Relocation Campaign," Laurie says.
The new location, right across from the Biophilia Center on Highway 20 in Freeport, Florida, will provide educational programs for the public about animal care and abuse prevention and will feature a zoological park, which will feature animals that are native to our area. These new developments are just a snippet of Laurie's larger vision to advocate animal welfare through the refuge.
"I want the new Alaqua to inspire even more people to make a difference," Laurie says with a big smile that reveals her passion for this vision. "We want to create a vacation destination for families who love animals and for animal welfare advocates. With the Biophilia Center, Gulf World, the Gulfarium, and with ARC soon to be complete, the area offers many possibilities for animal interaction. We want to bring to the community multiple benefits, apart from saving and adopting our animals. The new refuge will include exhibits and interactive enclosures of animals that guests may not otherwise get the chance to observe or touch. We will offer weekend workshops for students of all kinds on horse care or canine obedience. Grieving families will have a place to hold a memorial service for their pets in a chapel surrounded by woods. We want to offer living quarters for interns from veterinary schools to learn new skills and for future sanctuary founders to experience what we have to offer."
Laurie is excited about the vision coming to life and is especially excited about one particular announcement concerning the planning. "Zoologist Jim Fowler of Mutual of Omaha's Wild Kingdom has joined our team in designing the grounds and the programs for the new facility!" she exclaims with a huge grin. "We are so excited to have Jim's extensive knowledge to help us, and also to help realize his dream of creating a wildlife and nature education center!"
The zoological park will house only animals that cannot be released into the wild due to injury or other reasons. "I want to educate children who may not otherwise understand or be able to learn how animals, tame or wild, should be treated," Laurie says.
Laurie's path for the past seven years has been full of obstacles, tragedies, successes, tears, victories, and much hard, hard work. The payoff is that over ten thousand animals have been rescued and happily placed into homes. Most of them would have perished through neglect, euthanasia, or cruelty. Laurie never dreamed that the rescue of those original thirty-eight animals from their death sentences would grow into a much bigger mission, one that would be so challenging, time-consuming, and fulfilling all at the same time.
"What I do is not all puppies and kittens," Laurie emphasizes. "This is demanding, hard work that never ends. I am putting out fires all day. Every day is still stressed, with concerns about raising the money necessary to keep the shelter functioning, and there is always another neglect, abuse, or abandonment case out there.
"Still, I want to keep Alaqua alive. I am so excited about the possibilities we have in our offerings with the expanded facilities and services at the new location. It will be great to see the new, improved Alaqua vision come to life, providing sanctuary, education, and cruelty prevention for the betterment of our world and for the people and animals that live in it."
— V —
---
To learn more or to make a donation, visit www.alaquaanimalrefuge.org.
ARTICLE CATEGORIES