Partners in Art and Life
By Anna Klement
A working artist and a sommelier meet on the streets of Buenos Aires. Ten years later, they meet again, and one month after that, they become engaged.
Fast-forward to today, and Brooke and Francisco Adaro share an art gallery as well as a son, two dogs, a cat, and three squirrels. The pair have been partners in life and business since Brooke purchased her first piece of art from Francisco in Argentina. "He was dressed like a shaman," she recalls. "His hair was very long and unruly, he had a beard down to his chest, and his hemp jumper was covered in paint." Francisco is clean-shaven in the present day. He sits shyly as his wife brags on his artistic ability, which he developed as a child. "He was always creating his own world and bringing his friends and family along. He was lost in his head, drawing his imagination—and still is."
"It was hard for me ever to keep a job because I wanted to always do my own thing," Francisco chimes in. Tertiary education is free in Argentina, where Fran (Brooke's nickname for him) studied art at university, but his journey to being a professional artist began with lessons in his elementary years. "My teacher was a true hippie. She introduced me to the Doors' music and would only teach me at night. I hated the smell of her cigarettes but I learned a lot just from being in her presence."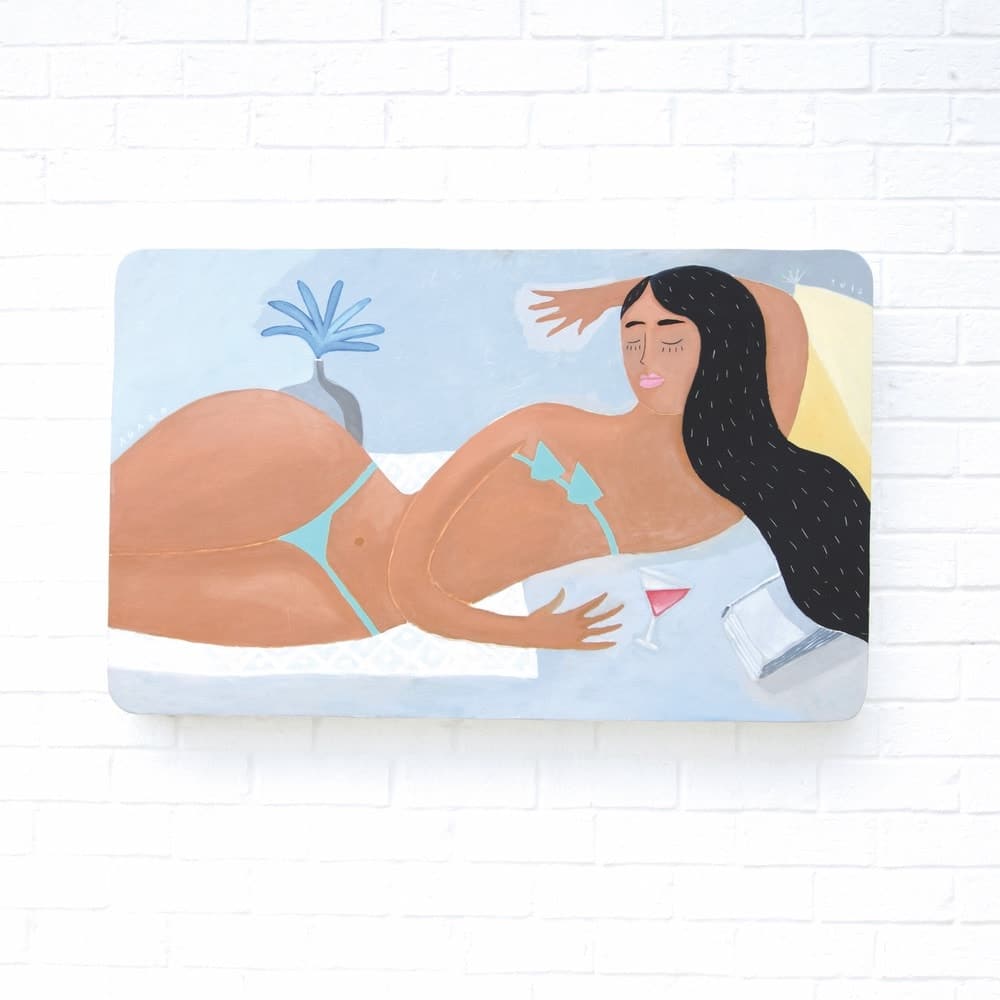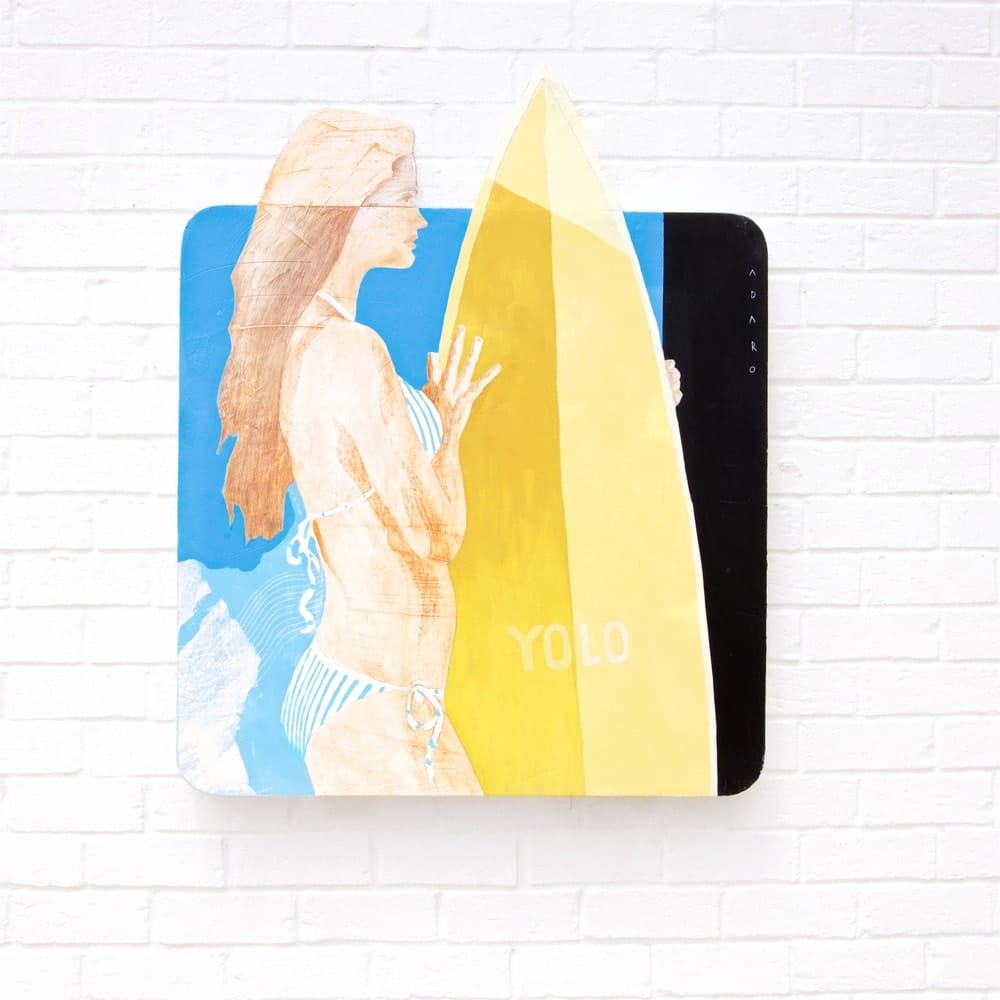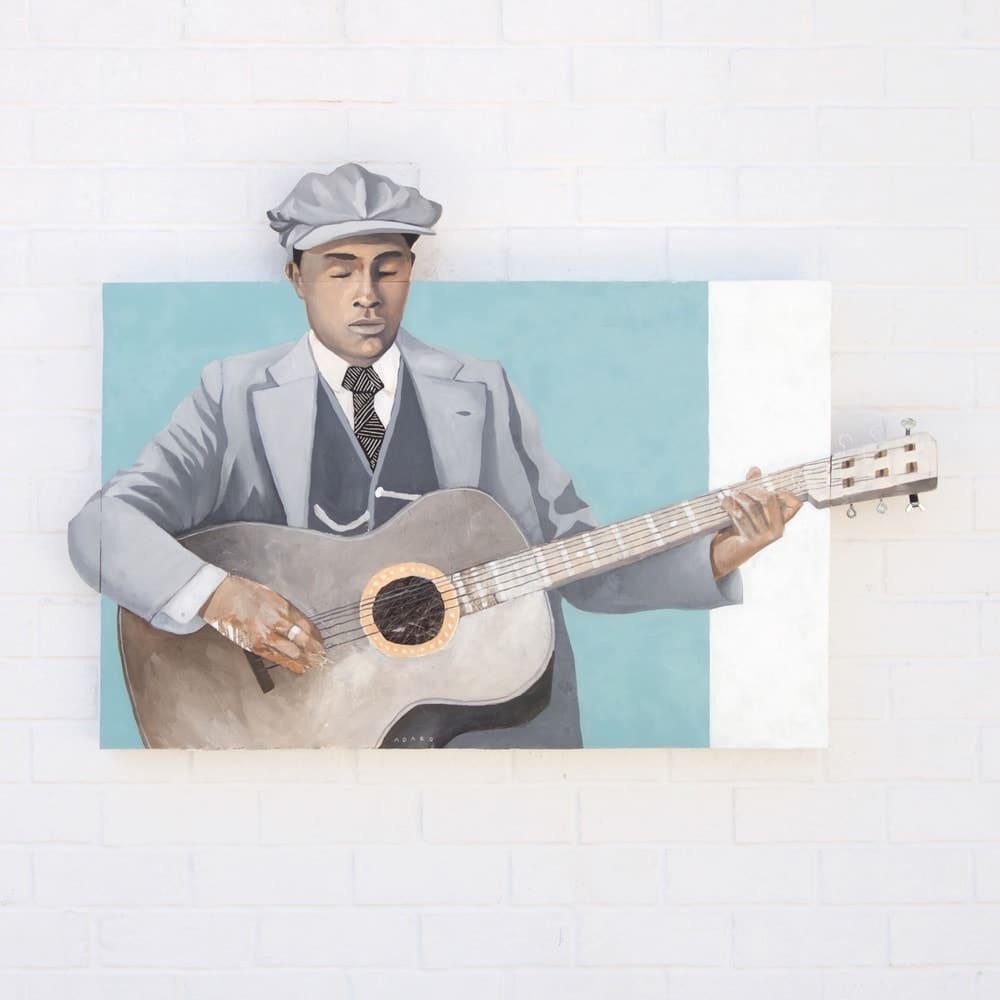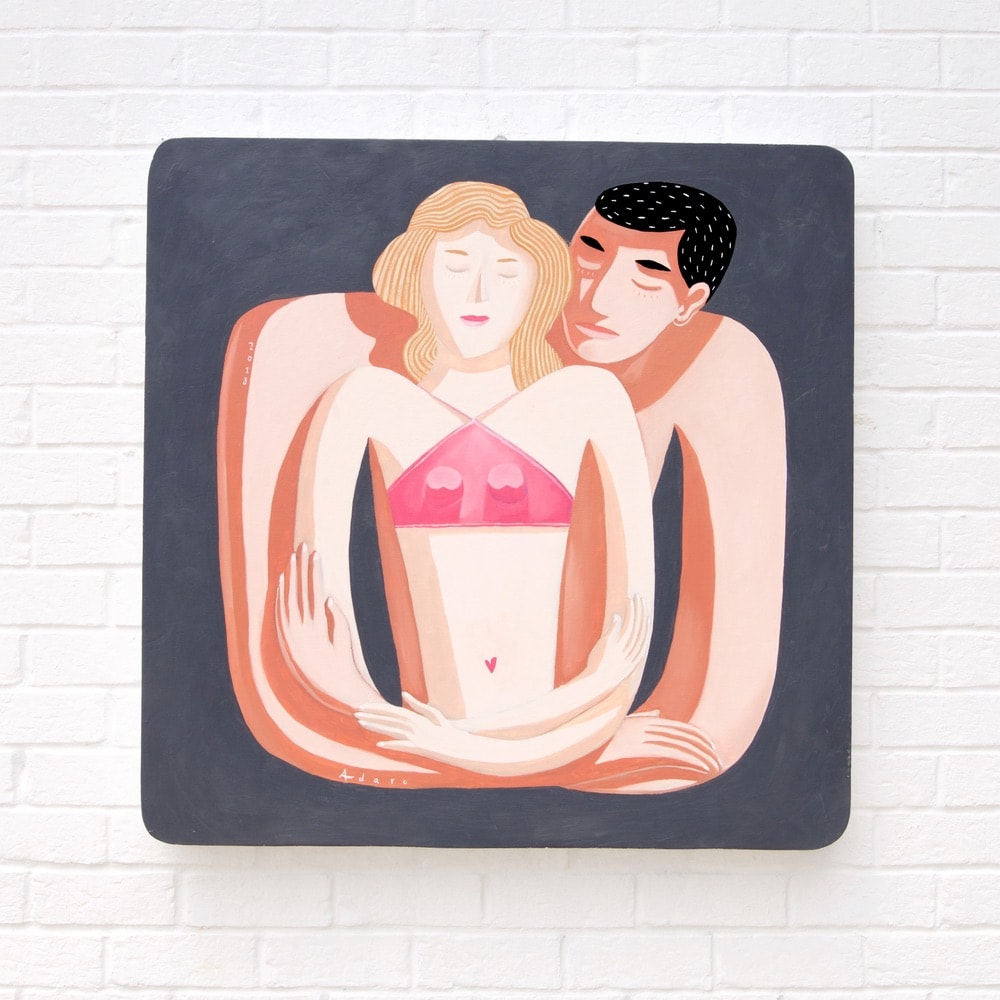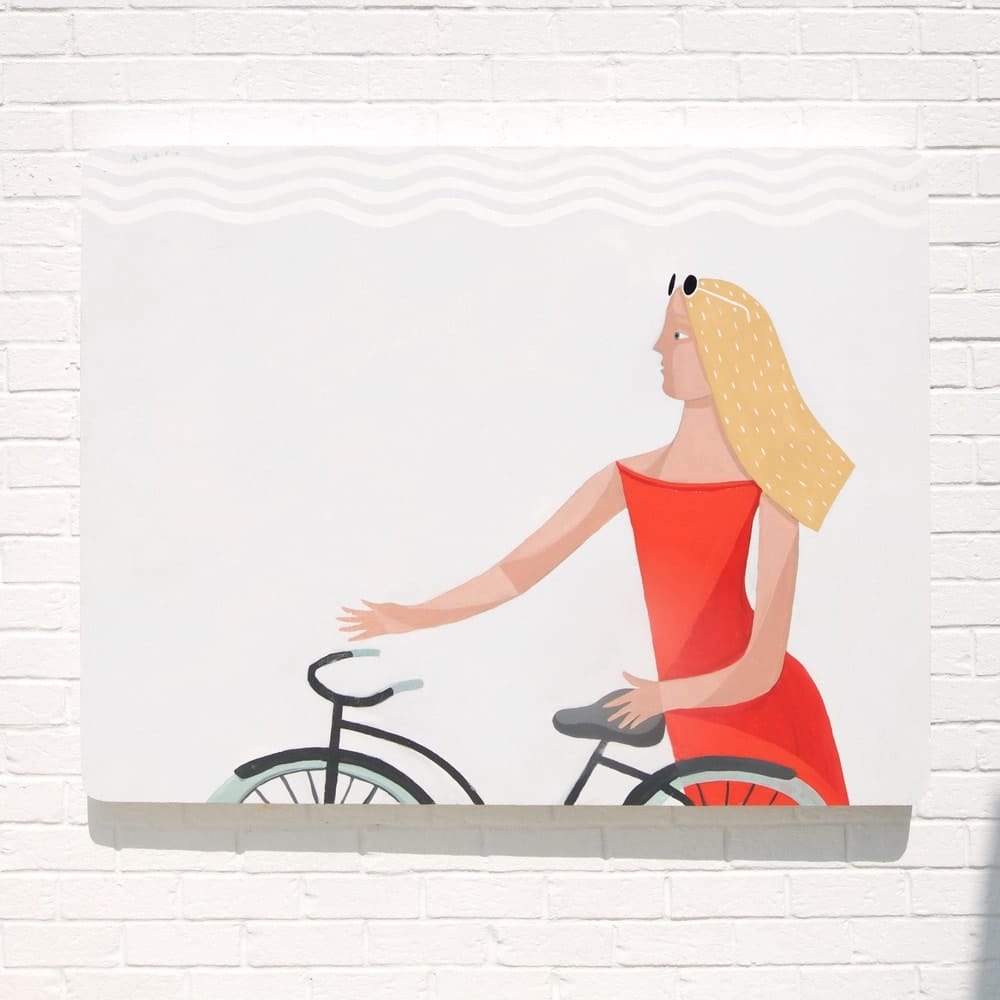 Throughout his adolescence, Francisco took over empty warehouses to use as makeshift art studios. His canvas might be an old cargo box or the side of a building. "I'd load up my motorcycle with a huge ladder and all of my paint to find an empty wall to paint murals on," Francisco recalls. He adds with a grin, "The motorcycle was to evade the police."
Fran used gasoline mixed with tar from the ground to create ink. A true creative, he is innovative and can see the beauty in virtually anything. When Brooke retreated to Buenos Aires for the first time, Fran was a self-proclaimed starving artist. She was on a wine trip with her mother when she saw Francisco selling his art on the street and decided to purchase an eight-foot painting of dancers from him for three hundred dollars. The second time they met, ten years later, she had returned to escape the Great Recession in America. Curious and in need of a new beginning, Buenos Aires was the only destination she considered. She wasn't expecting to see Francisco again, but the stars aligned perfectly, and they were smitten within moments of the reunion.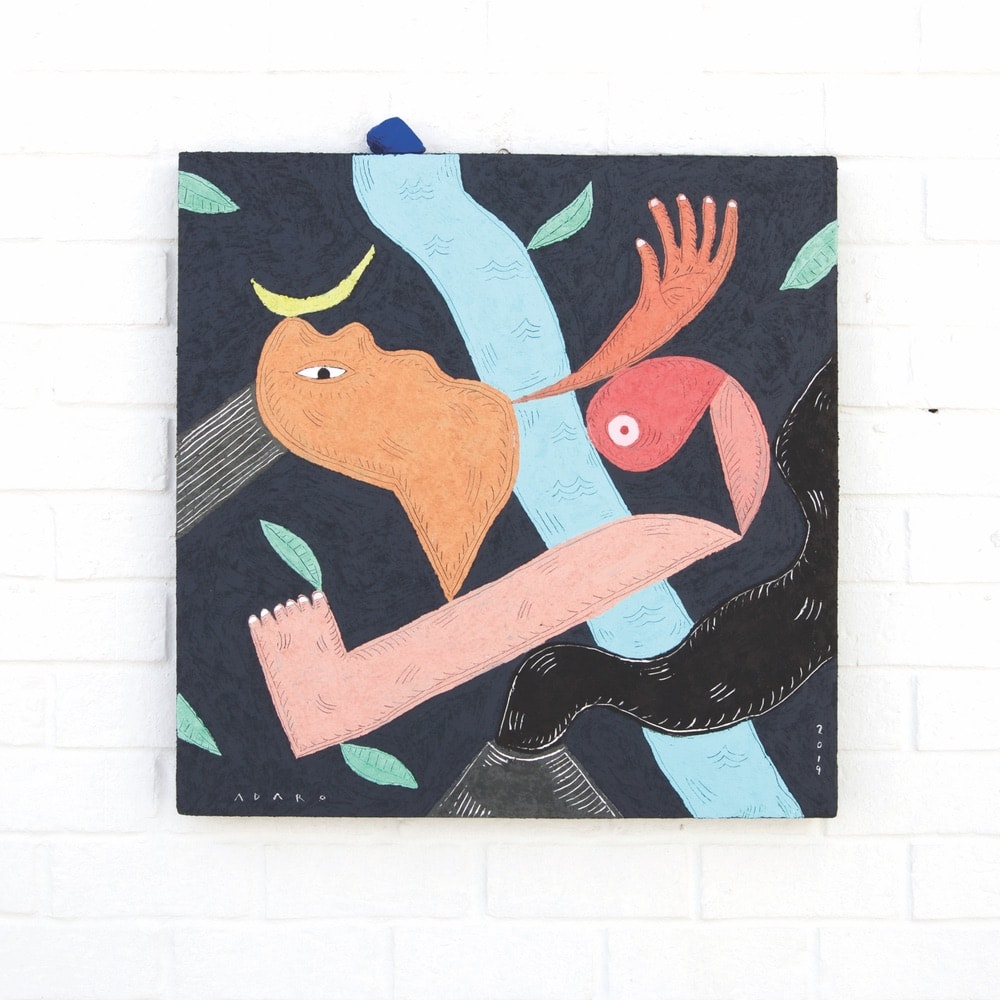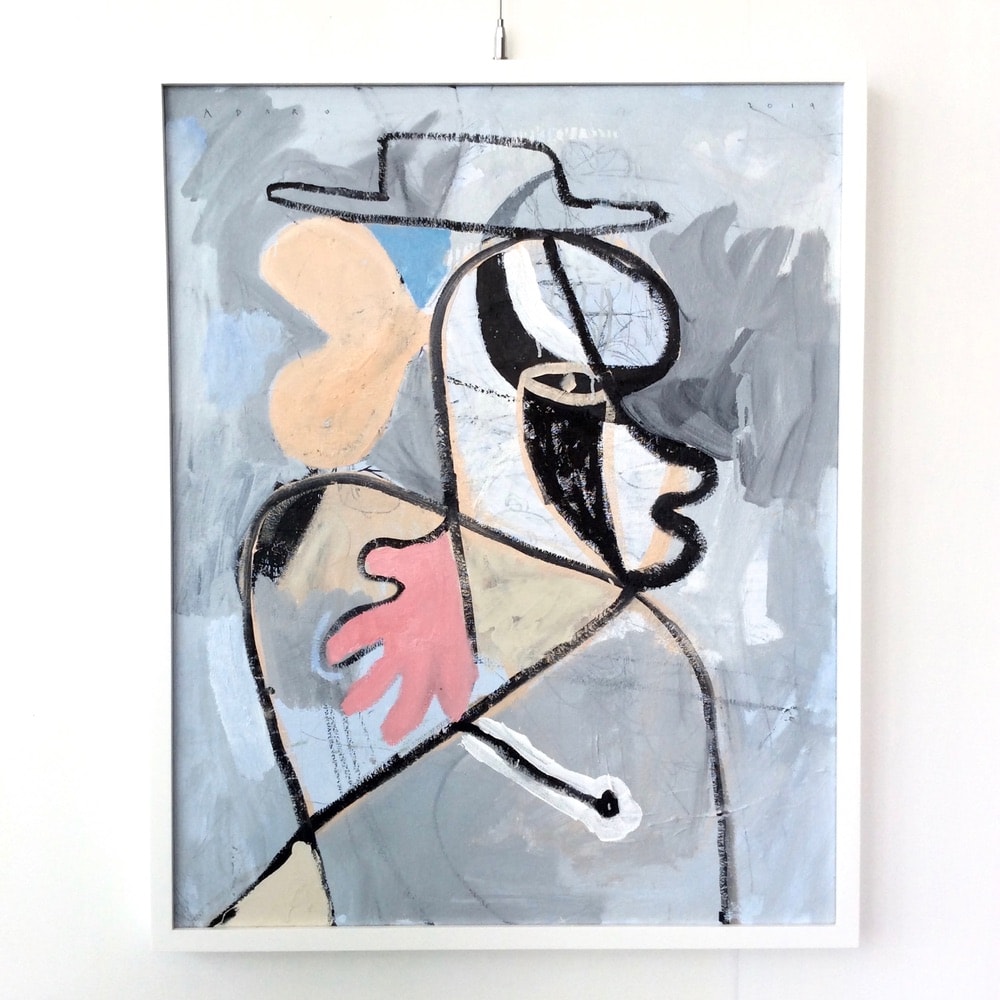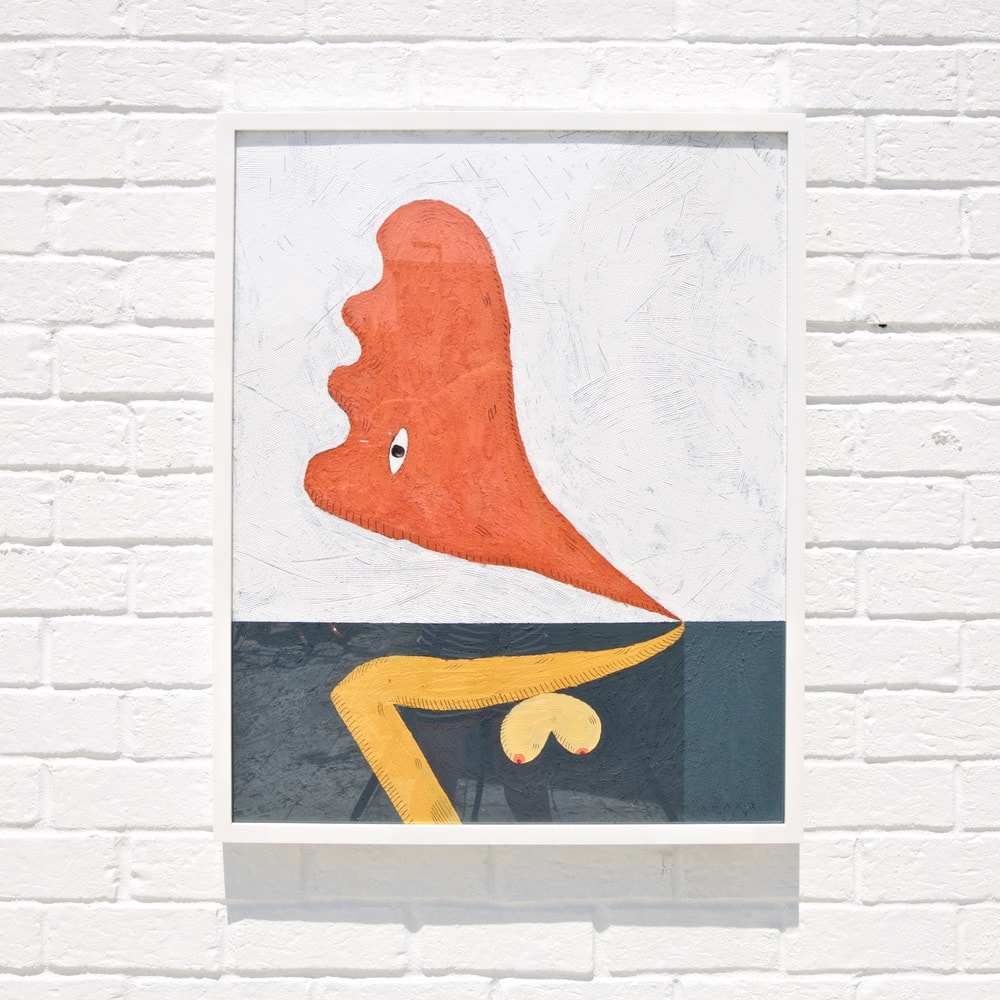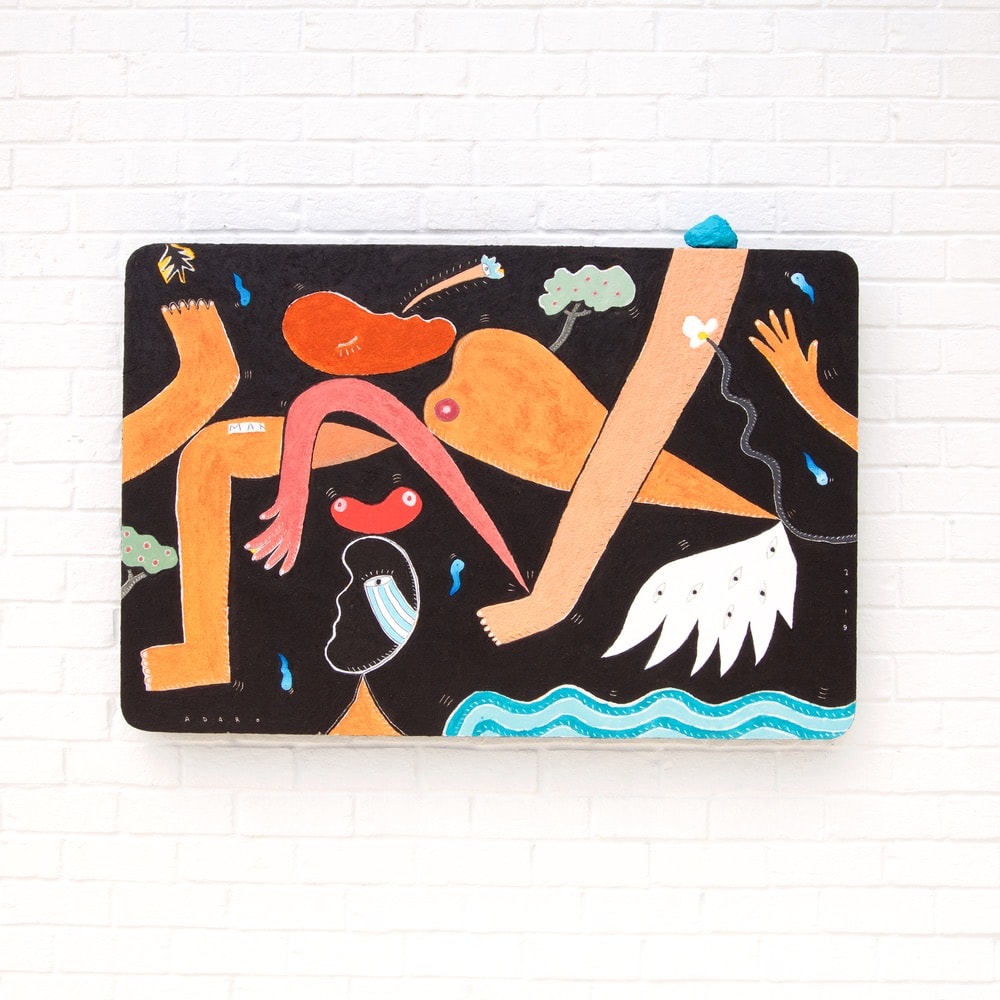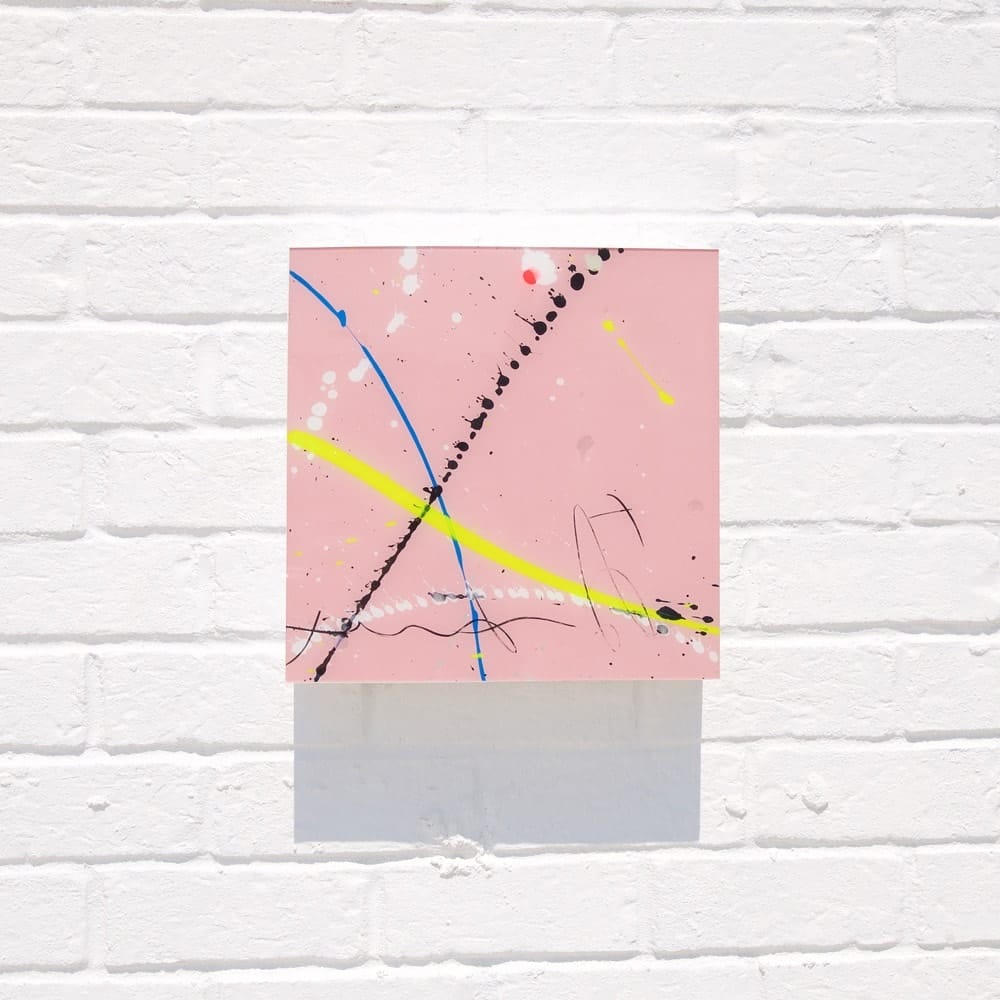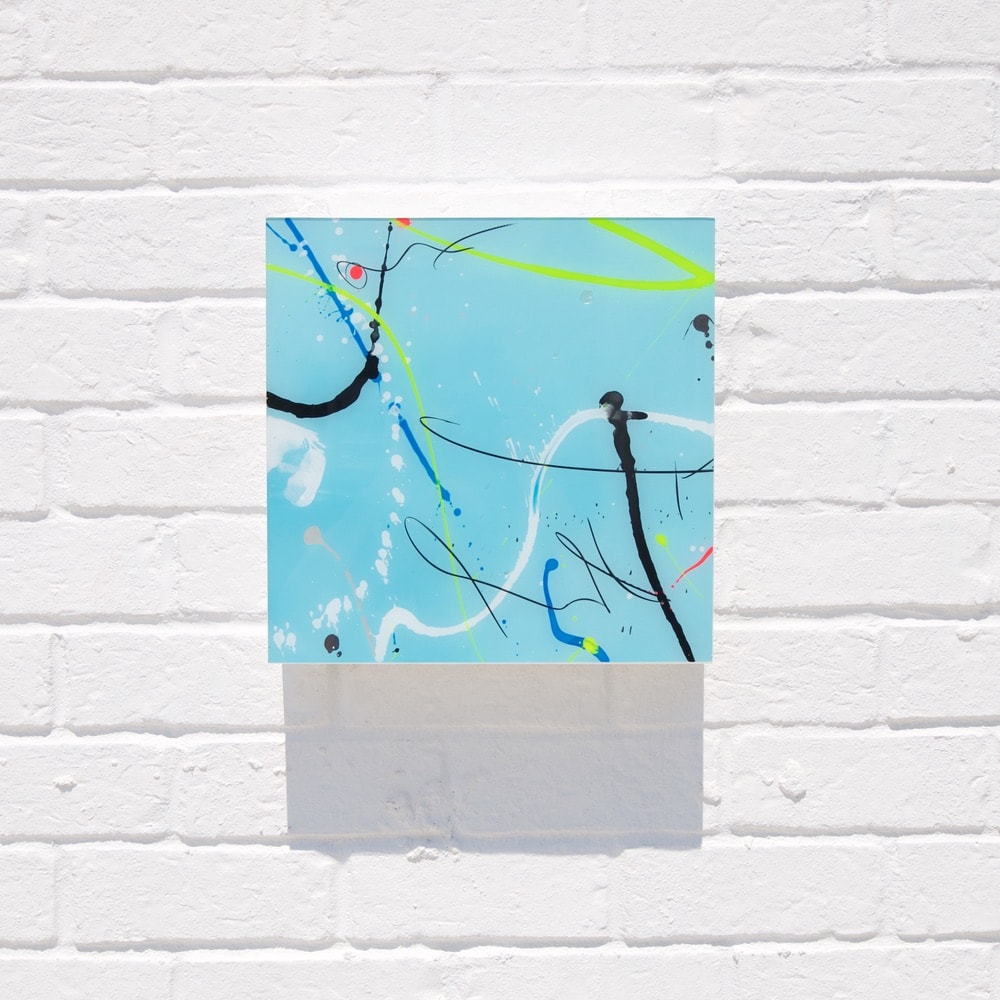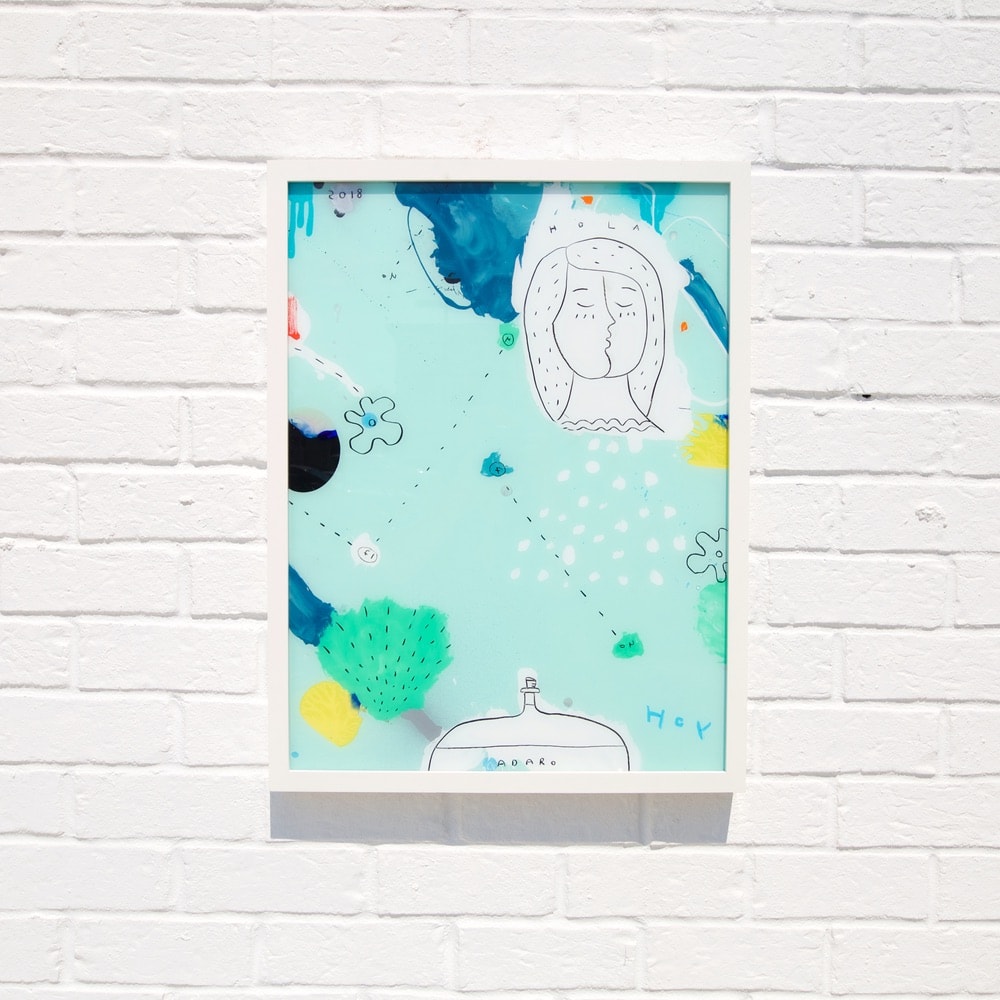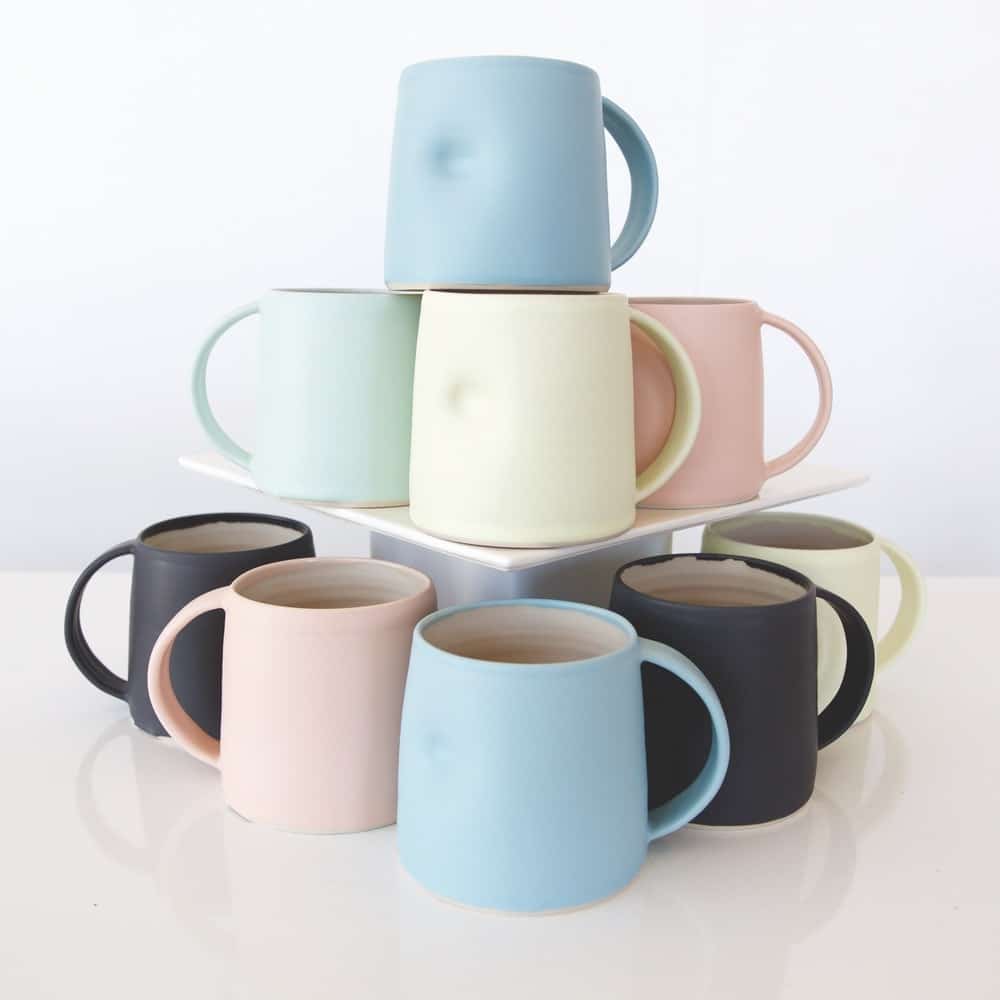 "Our first date was tango dancing with two other female tourists he met the same day," Brooke says about their first date. "Neither Fran nor I have ever been the jealous or shy type, so it was the perfect date for us. One of the other girls even took a photo of our first kiss. He is an incredibly easy person to feel comfortable with. He has no pretense and is comfortable in his own skin, which is very attractive to me."
The second date was to Francisco's cousin's baptism, where Brooke met his entire family. Going to that type of event together so soon in a relationship might seem taboo to some, but it was a normal weekend for Francisco. The couple's love story is anything but typical—in fact, it would make the perfect plot for a rom-com.
"We temporarily lived out of my father's spare bedroom while Fran would travel to art shows. I mean, we were dirt poor."
They eventually relocated, returning to Brooke's roots in Niceville, Florida. Francisco continued to work out of unconventional studios until they opened their first gallery, Adaro Art & Design, in Grayton Beach. "We temporarily lived out of my father's spare bedroom while Fran would travel to art shows," says Brooke. "I mean, we were dirt poor. He would work out of unair-conditioned storage units all day and drop me off for work. We knew we wanted a gallery and saved every last dime for it. Fran wouldn't even rent a hotel for his shows; he would sleep in his car to save money. It took three years of nonstop hustle to get to Grayton Beach."
It was passionate labor that turned into a full-time job for both of them, with Fran's art being center stage in the gallery amid works and unique items by other artists. When asked, he cites his artistic muses as everyday people, but if you push him a little, he will answer Picasso, León Ferrari, and blues musicians in New Orleans. His style is whimsical and playful, and he often uses mixed media on wood or reverse painting on glass. He also does single-line ink drawings and ceramic sculptures. Each one communicates some form of movement to the viewer.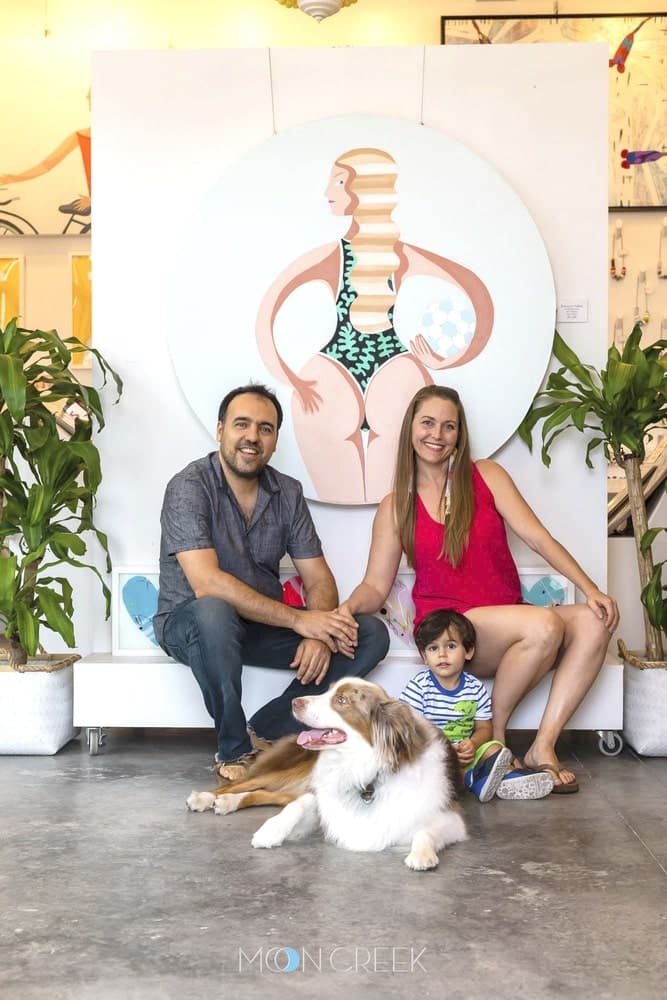 "Francisco doesn't subscribe to the idea that an artist can only have one style of painting," Brooke offers. "He does everything from single-line drawings and reverse paintings to cutouts using wooden wine crates and miscellaneous objects such as retired instruments."
A lot of his work is subtly influenced by the beautiful complexity and natural curves of the female body. "I like to paint the shape and confidence of Latina women," Fran says. He also often includes not-so-subtle pops of red in his creations. "While living next to Eglin Air Force Base, we were struck by the abundance of American flags," he says. "I'm not used to seeing this much patriotism in Argentina, so it resonates with me." The influence might show up in his work as a playful pair of red-and-white socks or some stripes painted on an extended canvas. The real signature element, however, is on the backside of his works, where Brooke and Fran's son, Oliviero, innocently paints his own abstract designs. These serve as delightful surprises to the viewers.
"He does everything from single-line drawings and reverse paintings to cutouts using wooden wine crates and miscellaneous objects such as retired instruments."
The Adaro Art gallery relocated in 2017 and is presently located at the Shops at The Hub in WaterSound, Florida, about five miles down Scenic Highway 30-A from Grayton Beach. In addition to Francisco's work, the gallery exhibits and sells pieces by internationally awarded artists such as Luciano Polverigiani, Ruben Sánchez, J. Borges, and Eulogia Merle. If you're not in the market for wall candy, there are ceramics, handcrafted jewelry, T-shirts, books, and unique children's toys for sale as well. Brooke's wildlife photography is also showcased. Her mother is a veterinarian, endowing her with a lifelong adoration for animals. "My dream is to live on a farm and take care of cows and other farm animals," she says as Cookie and Monster, two baby squirrels she is fostering, crawl on her shoulders. "A lot of people daydream about future plans; I brainstorm names for my future farm animals." The gallery's visitors are usually greeted by a different kind of furry friend—Salvador Doggie, the family's Australian shepherd, who makes for an affectionate welcome mat. Pablo P-Cat-O, their feline, also makes an appearance from time to time.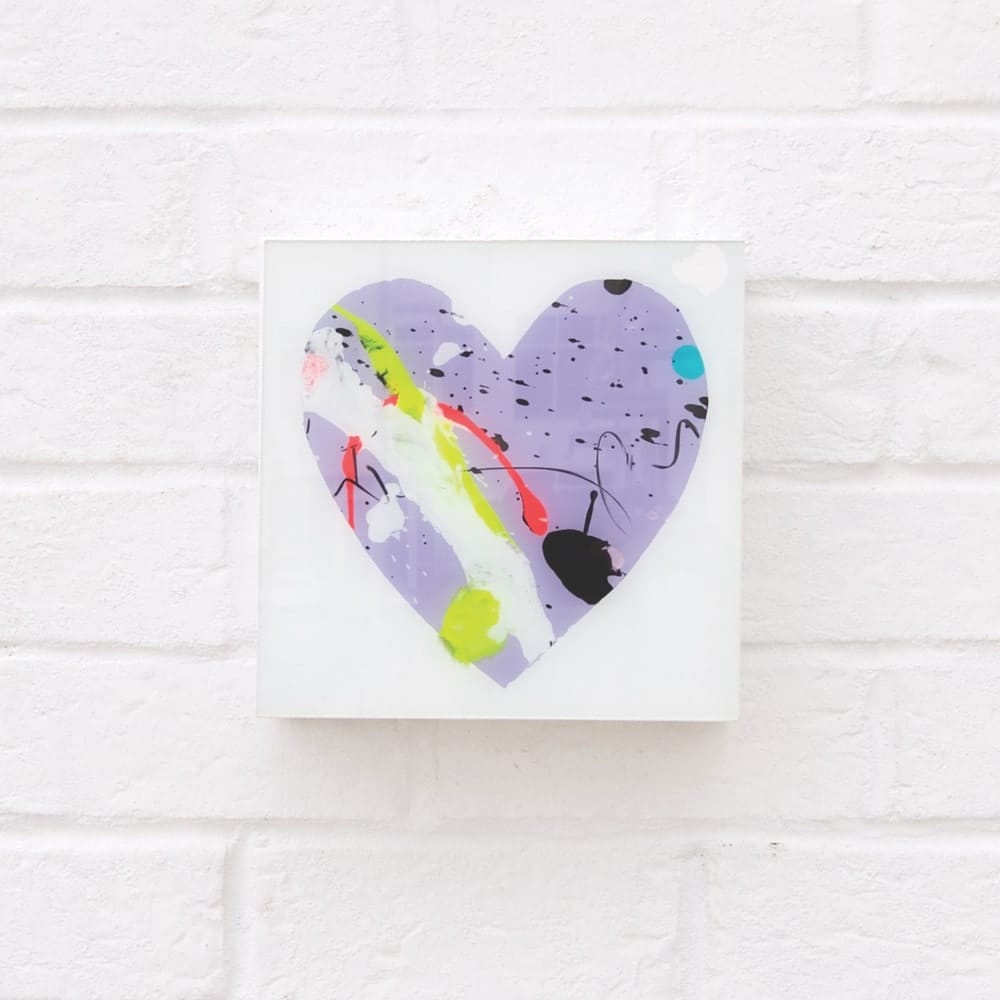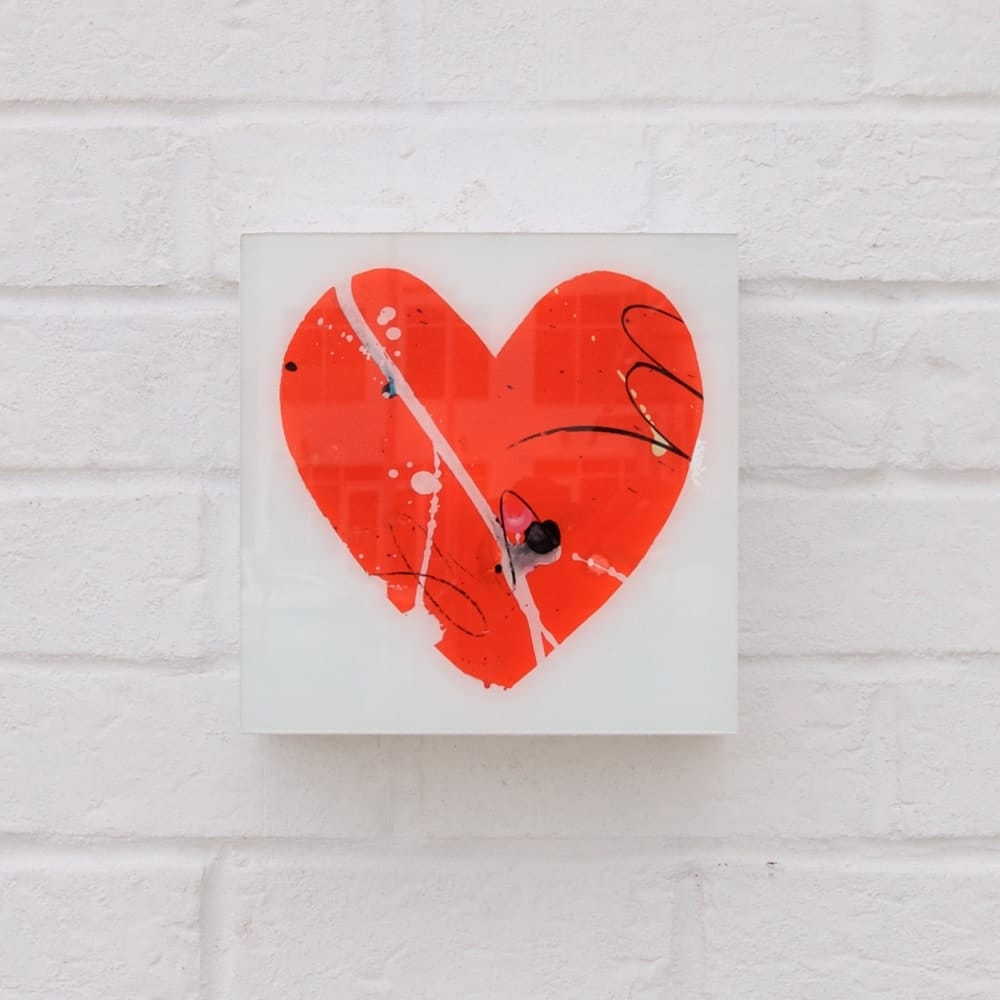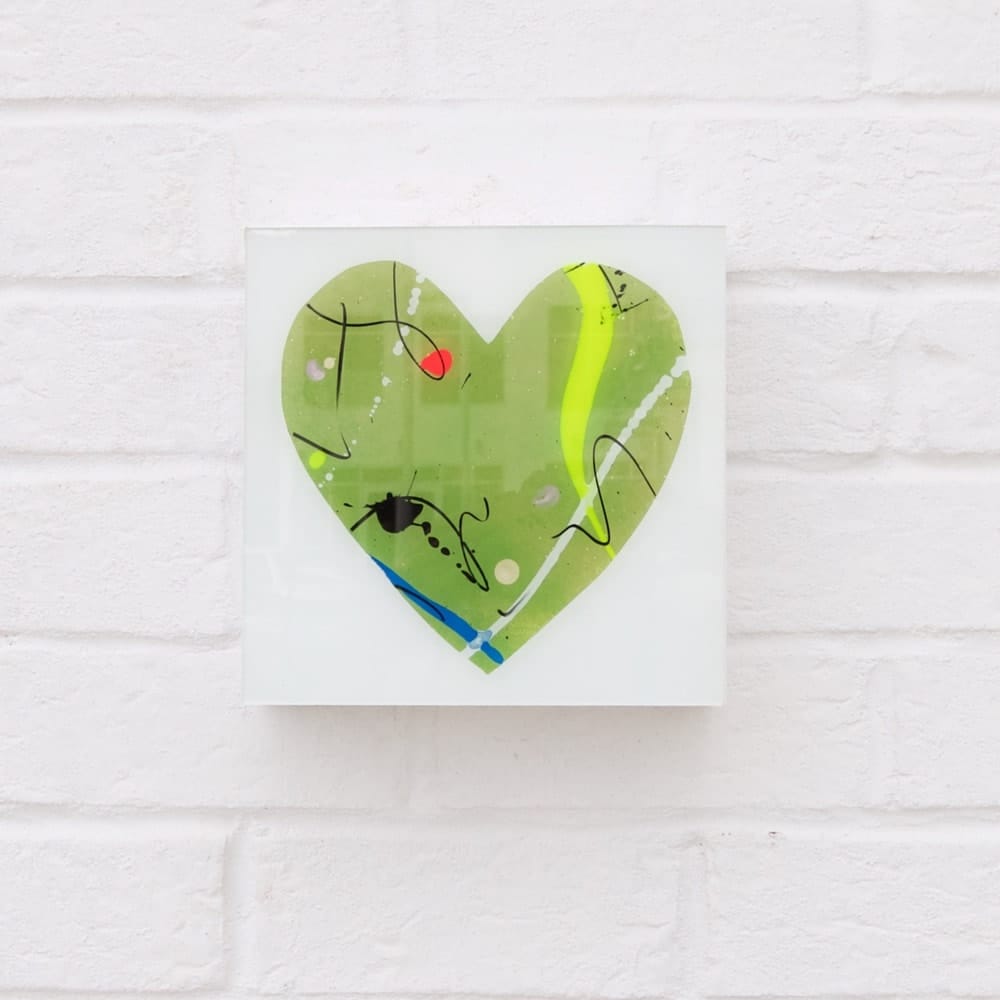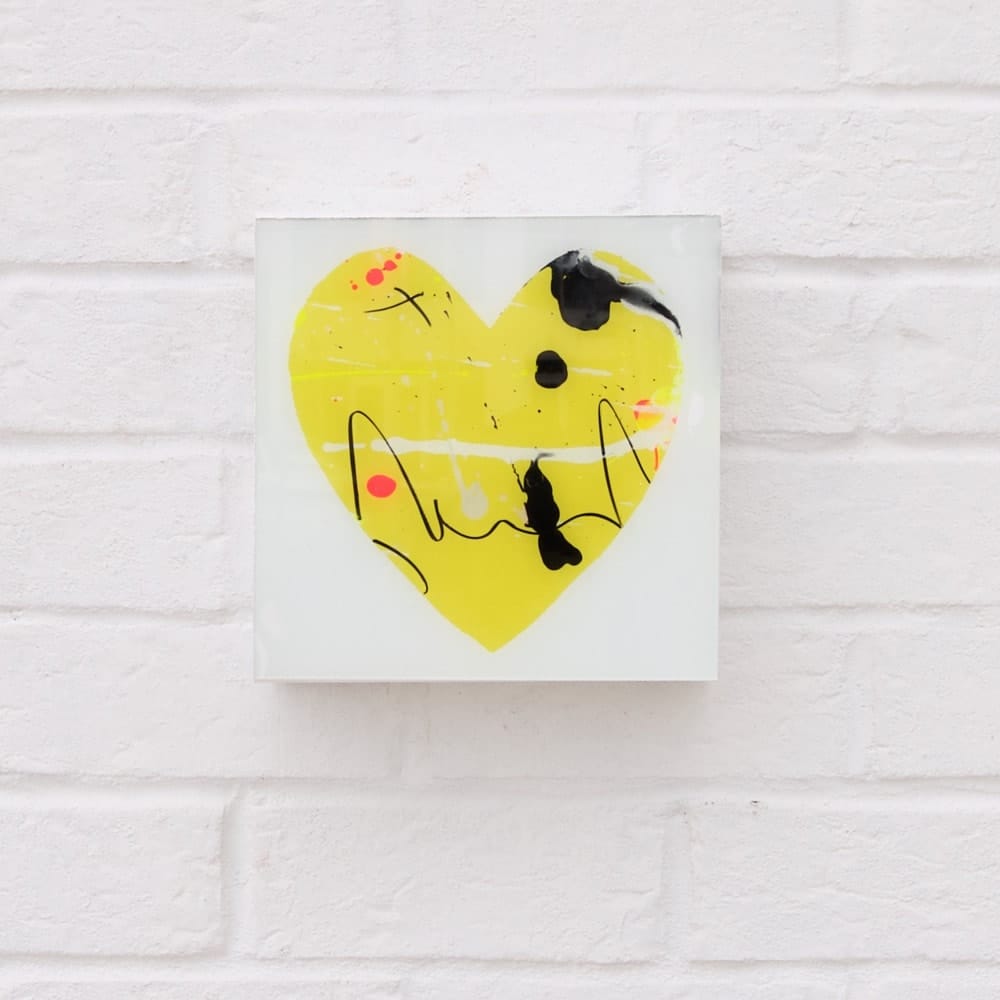 Adaro Art brings a unique blend of art and culture to the small stretch of beach towns along 30-A, and its owners have no plans to leave any time soon, though they still travel throughout the year for art shows. The doors are open and tails are wagging at the gallery every day, so stop in!
— V —
---
Visit AdaroArt.com to learn more or stop by the shop from 10 a.m. until 5 p.m. daily at 21 Hub Lane, WaterSound, Florida.
Anna Klement is a freelance magazine writer and editor. She is a Santa Rosa Beach local and has a degree in journalism and creative media from the University of Alabama. She writes profile essays inspired by people, places, and good food for both print and digital media. She strives to write meaningful stories that are enlightening and offer a different perspective.
ARTICLE CATEGORIES