By Jordan Staggs
Photography by Chandler Williams – Modus Photography
When Deke Lee and Joseph Rogers agreed to a blind date that had been set up by a mutual friend in Orlando, both were skeptical. They had spoken on the phone and even decided they probably would not get along, but they went ahead with the plan just to please their friend. When their eyes met, however, everything changed.
"It was there—that moment in time when you know two people have been brought together for an unknown reason," Deke says. "It wasn't until several hours later that reason was discovered; the reason was that we would spend the rest of our lives together."
The pair enjoyed cocktails and dinner and hours of conversations, both that night and on the phone after Joseph had gone back to Destin, Florida, where he lived. They quickly decided that Deke should move there, too. "I agreed to move to a place that I had not yet visited," he says. "It was a rather large decision to move back to a small town after moving away from one to be in a larger city." The decision was the right one, though; just a couple months later, Deke proposed.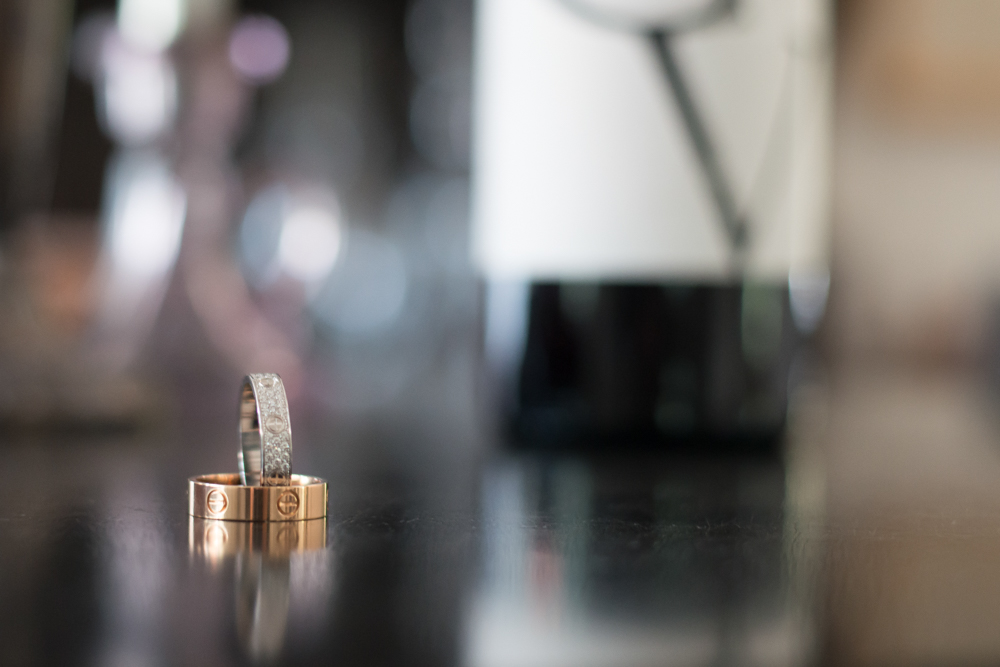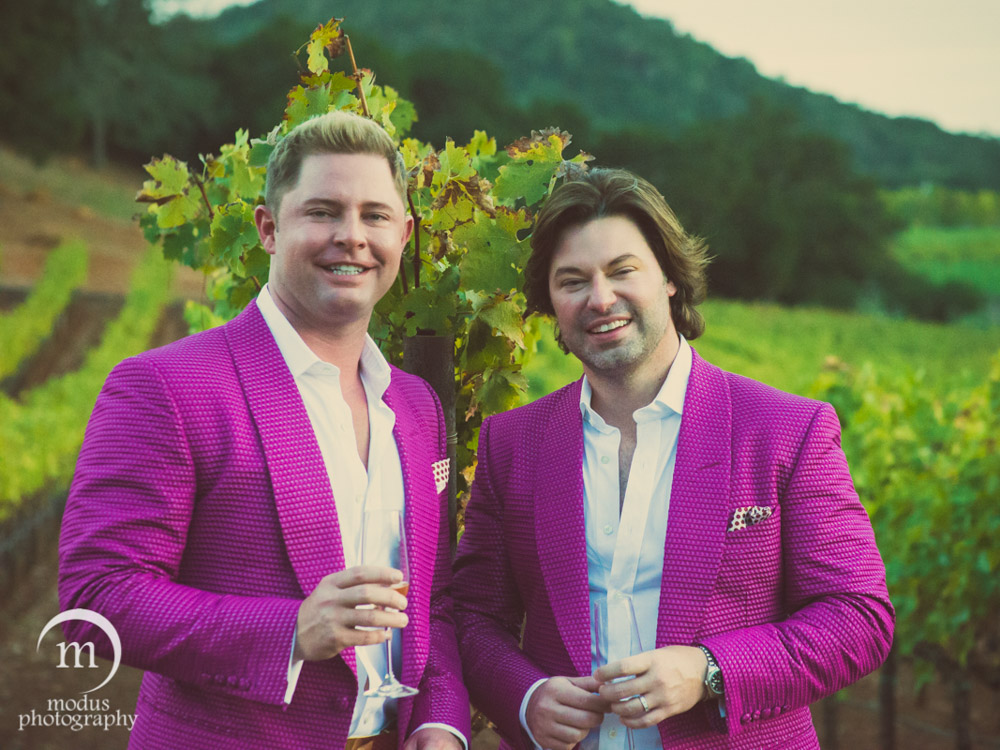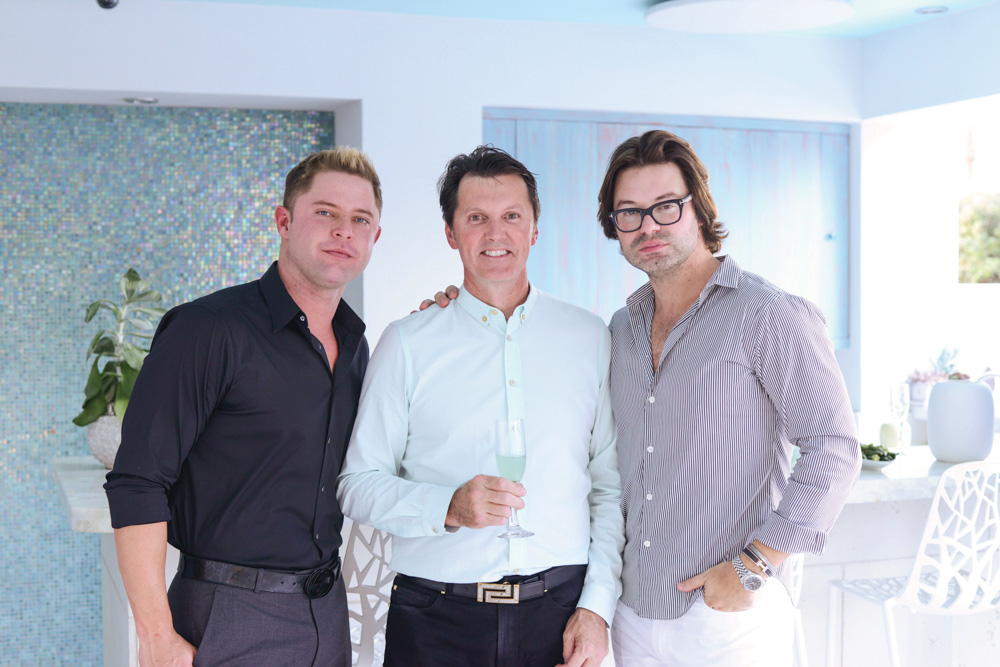 "Our engagement was unconventional, I would have to say," Deke admits. "In 1999, the option of our being married was a dream that we could only hope for one day. But we knew we wanted to be able to do that—we knew we wanted to spend our lives together and someday have a family of our own. That December following our meeting in October, I gave Joseph a ring and asked him if he would be mine. He did the same a few months later on Valentine's Day." When Massachusetts became the first state to legalize gay marriage in 2004, the couple's dream began to become a real possibility. "We knew the future of gay marriage lay in the hands of the courts, and it would take time for all that to be resolved. With only a few states left fighting now, it will soon become a nonissue, as it should be."
Fast-forward to October 15, 2014—exactly fifteen years from the day Deke and Joseph met—and a beautiful private vineyard in Yountville, the heart of wine country in Napa Valley, California. A rainy morning gave way to sun breaking through the clouds that afternoon, and Joseph and Deke said "I do" in front of a gathering of thirty-five close friends.
"In the summer of 2013, Joseph's best friend from childhood sent us a video of two guys getting engaged and it brought us to tears," Deke recalls. "After that, we decided we had no other option but to start planning our wedding."
"During our first trip to Napa in 2011, we attended a harvest party and fell in love with this particular vineyard," Joseph divulges. Joseph and Deke immediately knew they wanted to host the wedding at the vineyard; the problem was that the venue didn't do weddings. Their hearts were set on it, so they began to converse with a contact there about making an exception. Deke explains, "We spoke with our beloved contact and it took months of conversations, but during our annual pilgrimage to the motherland of Cabernet, we finally sealed the deal and the location was set!"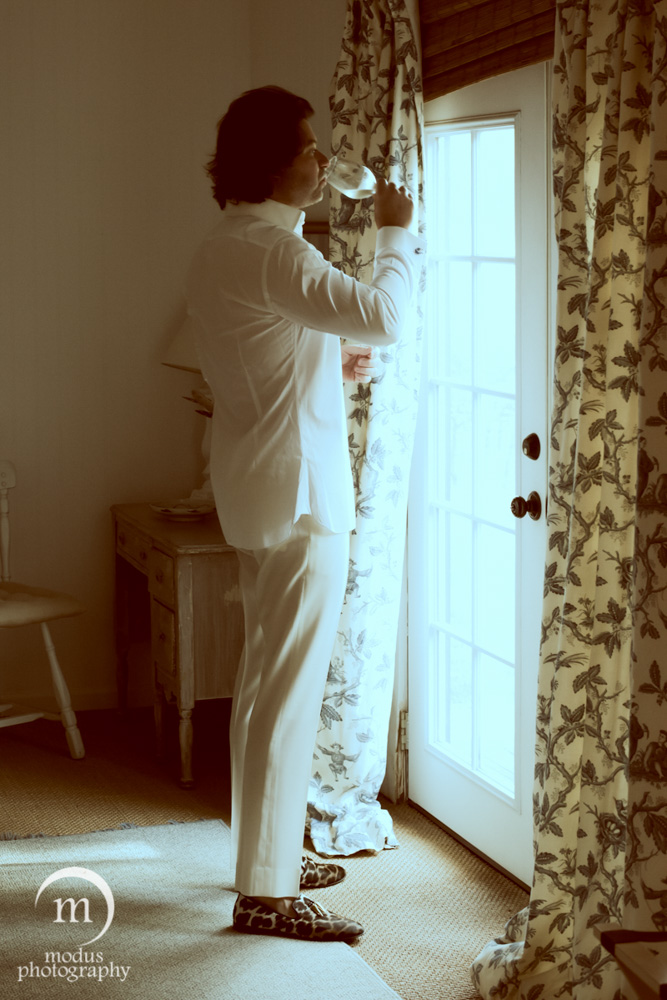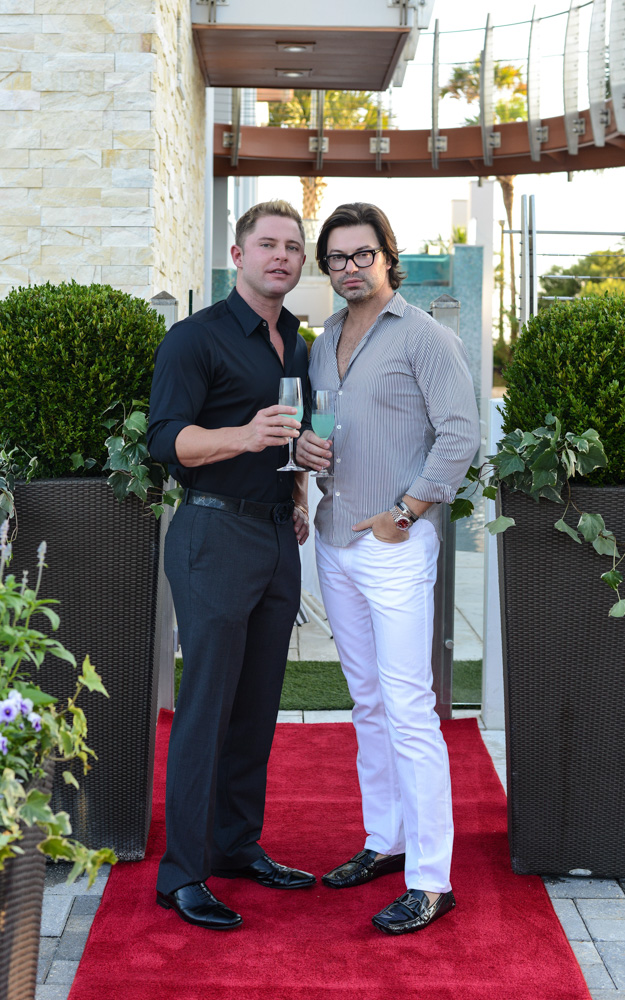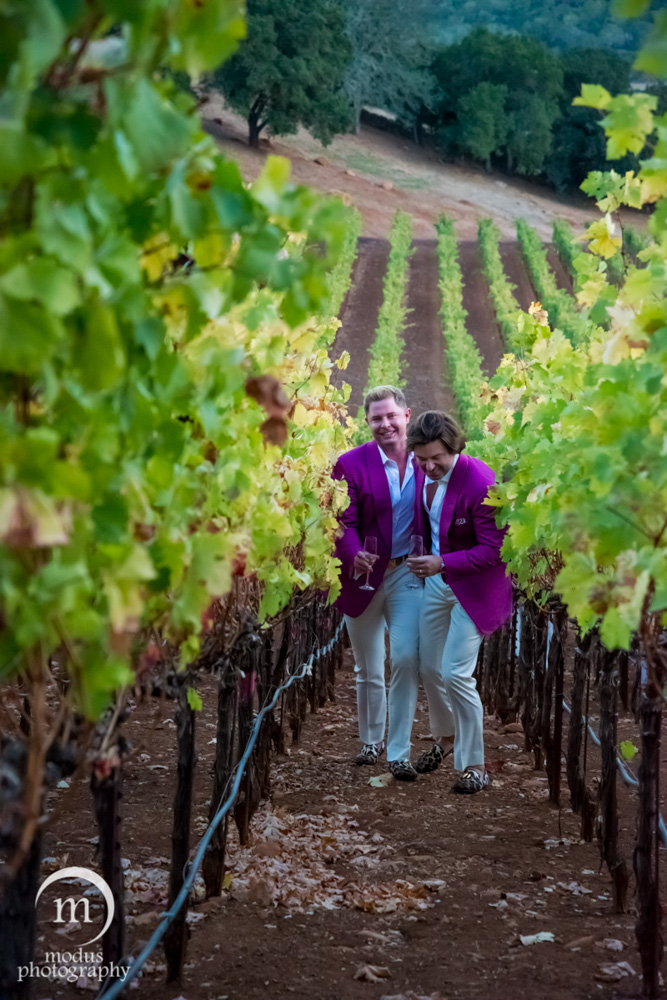 The couple had also chosen an officiant years in advance, having discussed the matter with close friend Dr. William Burden one night at Seagar's in Destin. "Long before Joseph and I were able to get married legally, we were having dinner with Dr. Burden and his wife, Pam, and he told us that when it became legal, he would like to be the one to perform the ceremony."
The same contact at the vineyard served as wedding planner for Deke and Joseph, who knew exactly what they wanted and trusted her to know them well enough to pull it off without a hitch. "It was more perfect than we could ever have dreamed," Deke recalls. "We didn't want all the fuss that surrounds a wedding. Our most-loved thing to do is to have a long dinner surrounded by the people we love and drink wine for hours on end, and that is what we did." The reception dinner was catered by Cook St. Helena and the cake was created by Sweetie Pies in Napa.
Instead of a rehearsal dinner, Deke and Joseph held a luncheon at the Hotel Yountville— which is also where their friends and family stayed—so their guests could spend the rest of the day enjoying the scenery and great restaurants in Yountville. "We thought that everyone would enjoy lunch and then head off to wine tastings and dinner; we were wrong!" Joseph laughs. "The lunch started at eleven thirty with cocktails and champagne. It was catered by the hotel and was absolutely perfect! The food was incredible, and the team went far beyond what we expected." The rehearsal celebration ended up lasting into the night; the fun and revelry paired perfectly with wines pulled from the cellars of Bill and Joan Smith of W.H. Smith Wines.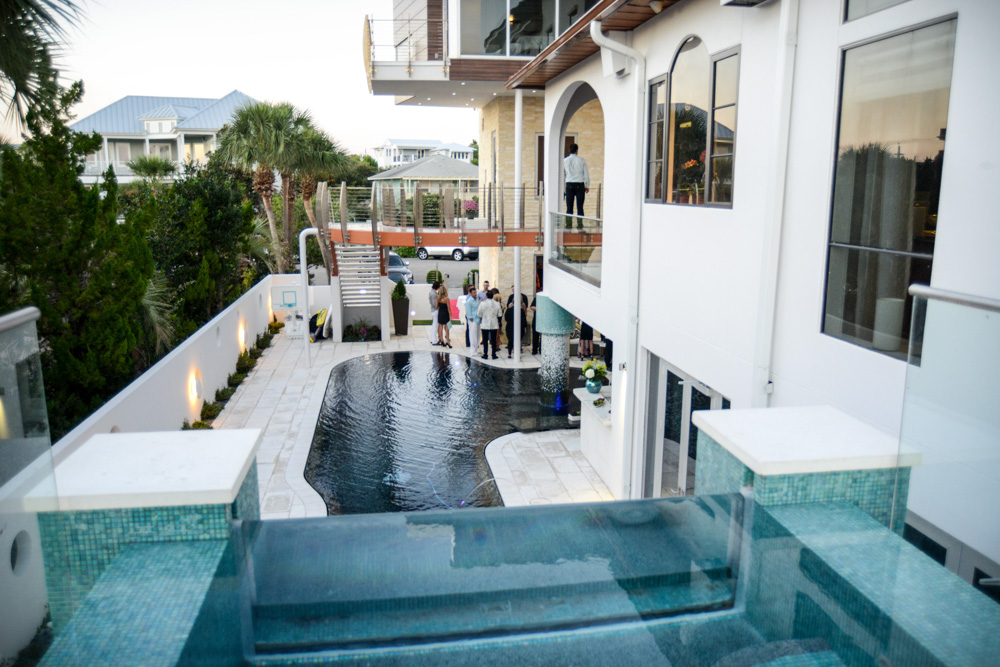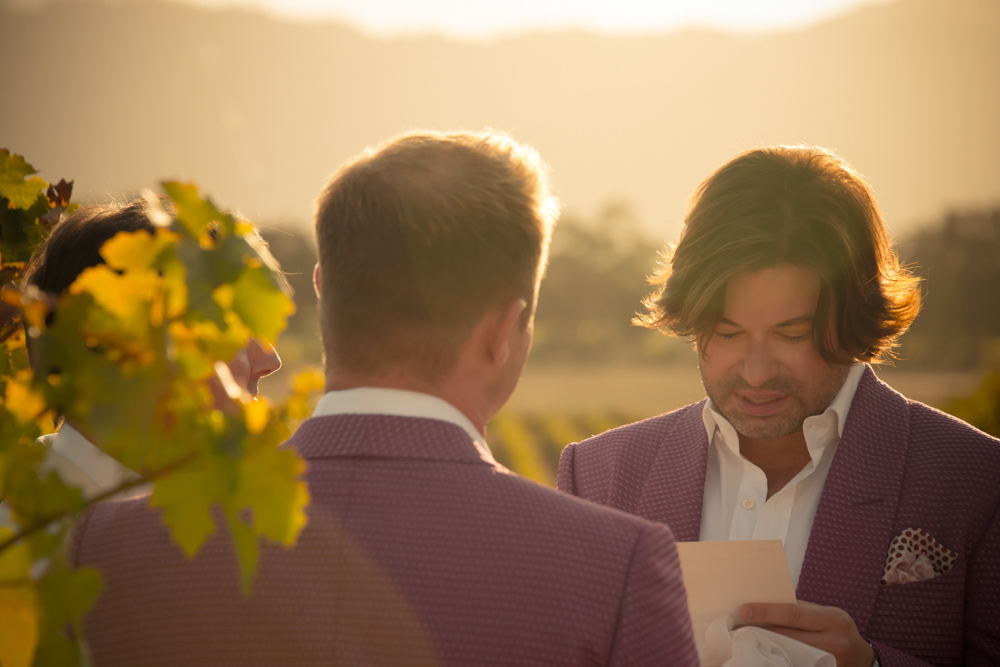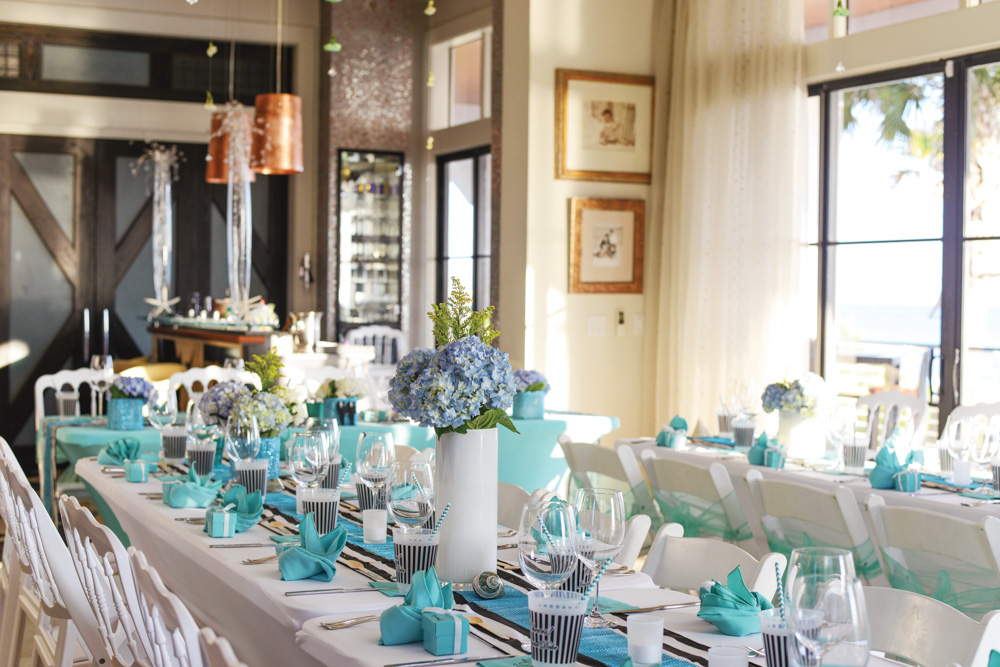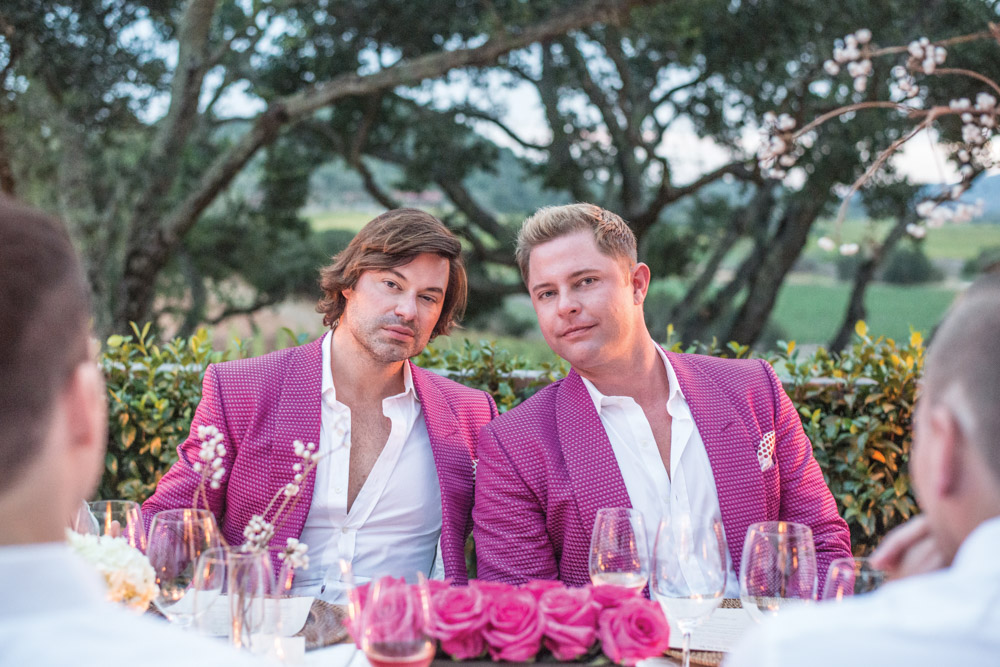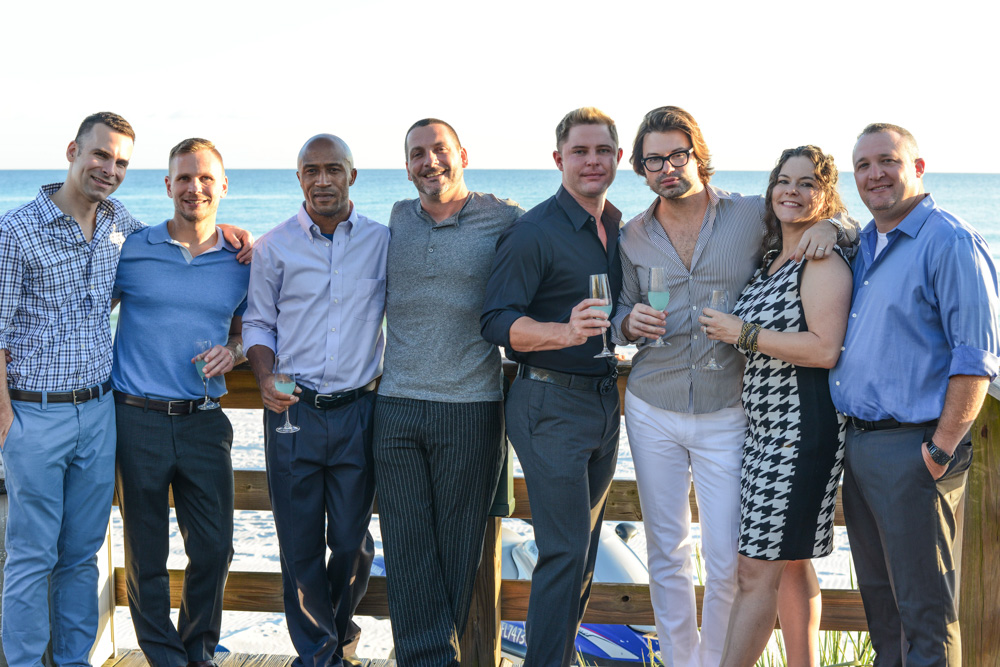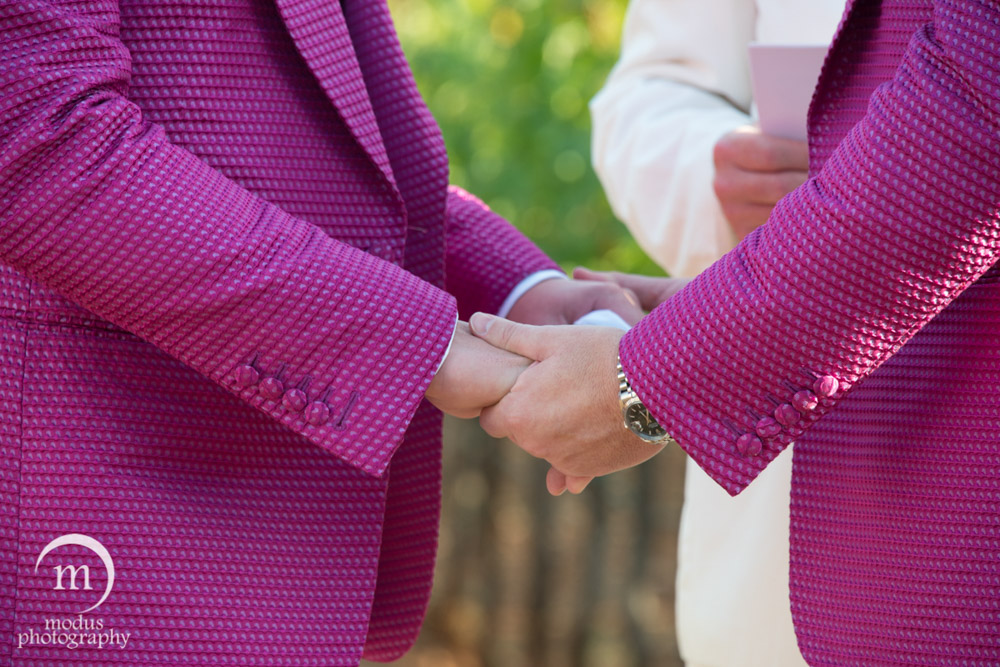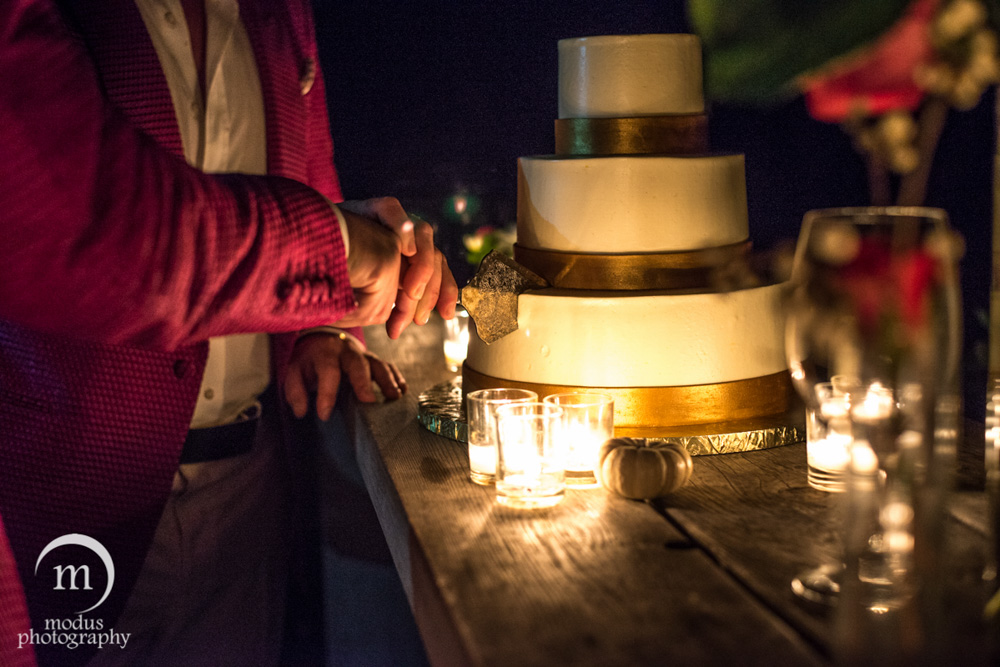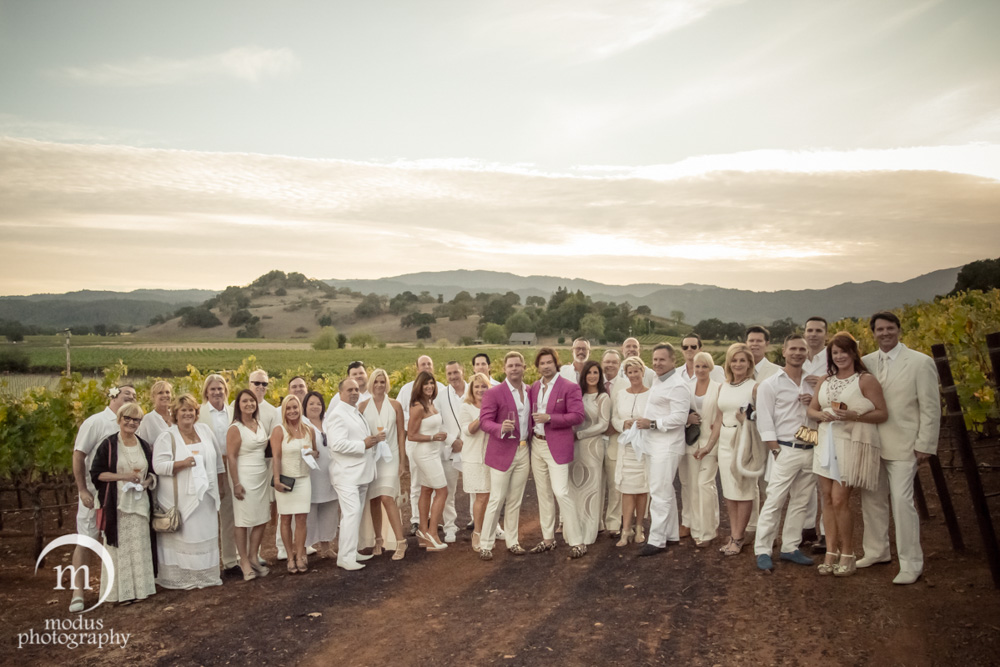 In lieu of a honeymoon, Joseph and Deke spent eight days in Napa and San Francisco celebrating together and with their loved ones. The couple would like to extend heartfelt thanks to their dear friends who hosted not one, but three engagement parties: Dr. William and Pam Burden hosted a celebration at their beautiful home (featured in this story); Ron and Joy Adams, Johnie and Dawn Weems, and Dr. Catherine Michas honored the couple with a party at the Adams's home; and Deke and Joseph's dedicated team from Avantgarde Salon Spa partied at a gathering hosted by Dustin Brooks and Jeremy Hatfield.
— V —
---
Special Thanks Officiant: Dr. William Burden Rehearsal luncheon: Hotel Yountville, W.H. Smith Wines Reception catering: Cook St. Helena Wedding cake: Sweetie Pies in Napa Wedding attire: Tom Ford, Giuseppe Zanotti Photography: Chandler Williams of ModusPhotography.com Invitations: Alexa Pulitzer Transportation: Beau Wine Tours & Limousine Service
ARTICLE CATEGORIES