Suzanne Rester Watson Has the Goods
By Kirsten Reed | Portrait by Jessie Shepard | Interior Photos by Josh Savage Gibson
Reserved and unpretentious, Suzanne Rester Watson protects her celebrity clients with attorney-like discretion. However, if you ask her about her interior design business, she describes elements like furniture, artwork and materials with passion. In turn, many of her peers consider her to be in a league with New York's top interior designers. Grayton Beach, then, would seem an unlikely home for Watson and her interior design firm, Inside.
Watson attributes her success in the field she loves and her good fortune to live in such an idyllic setting, in part, to being in the right place at the right time. A student of art history and Italian, she did not plan to be an interior designer, but she was certain of her need to be "hands-on creative"—a trait she likely inherited from her father, a real estate developer, and her mother, an interior decorator. Still, Watson did not make the natural connection to the field until she had an informational interview with a design firm. "Immediately, I knew that interior design was the ideal fit," she says. She immediately returned to school to earn her degree.
From there, Watson seemed to have fate on her side. "I landed the perfect job with Dilger-Gibson, a high-profile firm in Atlanta," she says. "I had the good fortune to work closely with the two young principals as they grew their business, and the hands-on experience and exposure were invaluable." In fact, quite early in her career, her projects included Elton John's house in the South of France, along with John and Elaine Mellencamp's home in Indiana. "Above all," Watson says, "Dilger-Gibson taught me to develop great collections for my clients. That was perhaps the most important philosophy that I brought to my own firm."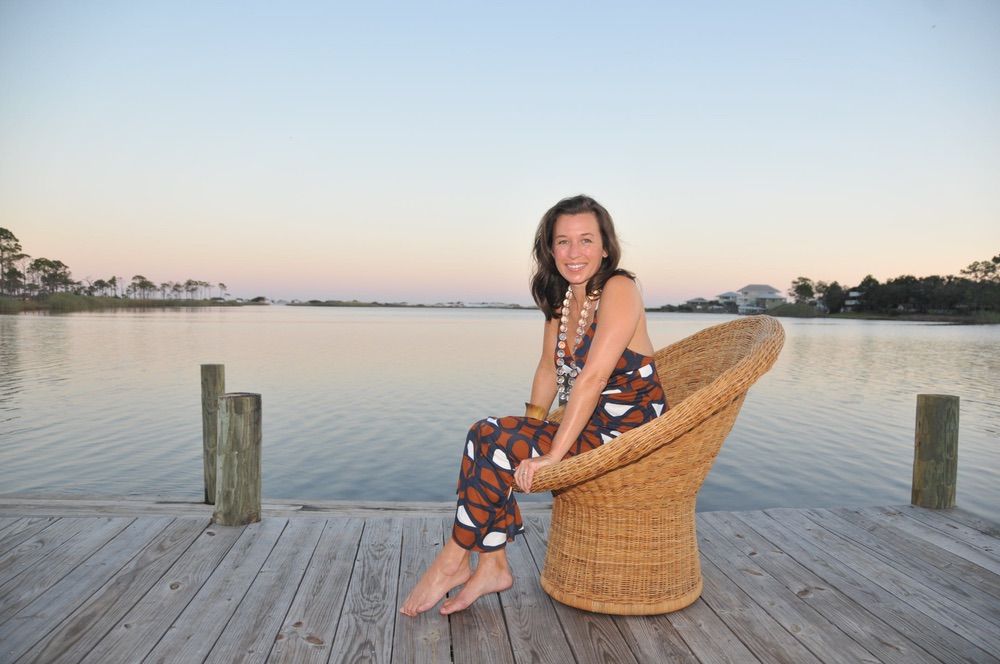 Watson admits that her bold move toward self-employment occurred far sooner than it otherwise would have without a push. Essentially, she thought her career had met an untimely dead end when her husband, Tom, secured a job in Walton County, Florida. Moving from Atlanta meant leaving a tremendously gratifying job, and she doubted that she could find a similar experience in another city, much less Northwest Florida. "I never thought that I could replace the quality of work that I had in Atlanta with the same level of excitement and opportunities," explains Watson. "Tom convinced me that our quality of life would be better on the beach."
What neither anticipated was how accurately Tom had predicted the future. As it turned out, opportunities unfolded for Watson, and she acted upon them. Launching her own firm in 2000 seemed a natural progression for Watson, who comes from a family of entrepreneurs. "Almost immediately, I was introduced to two fantastic architects. Both were tremendously helpful in kick-starting my business," she says. "I have worked closely with them on several exciting projects."
Inside has enabled Watson to work with a wide variety of clients and styles. One of her greatest challenges was a total remodel of a Victorian home in Telluride, Colorado. The clients have an impressive collection of modern art, and they wanted the home to complement their mid-century modern style. "We took down the old wallpaper and painted the dark wood to create a clean shell," explains Watson. "We then carefully juxtaposed vintage modern and classic pieces to tie the architecture to the clients' taste. For instance, we placed 1950s Cherner chairs around an antique French oak farm table. A classic wing chair upholstered in apple green wool went next to a George Nakashima chest of drawers. The modern pieces throughout the house looked sculptural against the traditional background. The contrasts created a completely fresh look, transforming a dated interior into a home with character and soul."
Watson's gratification comes from creating beautiful spaces as she satisfies her clients.  She finished a Savannah client's home around Christmas 2007, after several years of working with her. "All of the elements—the furniture, the art, the finishes—had finally come together, and it was such a joy to relish that moment of reflection with her. She and her family enjoy this home, and the wonderful pieces of furniture and accessories will be passed along to future generations."
Giving a project an identity and sense of history, even if the construction is brand new, is important to Watson. "It takes effort to produce, in a newly constructed house, the warmth and rich patina that comes with time," she says. She prefers to work with the client from the creative inception, as well as with the professional team, including the architect, builder and master craftspeople. Together, they develop and follow a shared vision.
"The interiors should feel as if the look has come into being over a period of years, not a matter of months," Watson explains. "The details should reflect who the clients are and how they live, as each of those elements gives a home its character. Therefore, we take care in selecting materials, finishes, fittings and hardware. Our full-service design includes everything—down to choosing the soap dishes. Still, I never want to overdecorate or hide the personality of the people who will live in the home."
To provide the right elements for her high-end residential projects, Watson travels to the finest antique stores in New York and Atlanta. She spends equal time at local flea markets. Her goal is to locate exquisite collectibles, uniquely beautiful objects, and one-of-a-kind treasures. On any shopping trip, her purchases might include reclaimed hardwood floors, salvaged vintage lighting, artwork, and antiques. She always keeps an eye out for clean lines and timeless design. Even so, Watson clearly states that her projects reflect her clients' dreams, not hers. "Their needs come first," she says.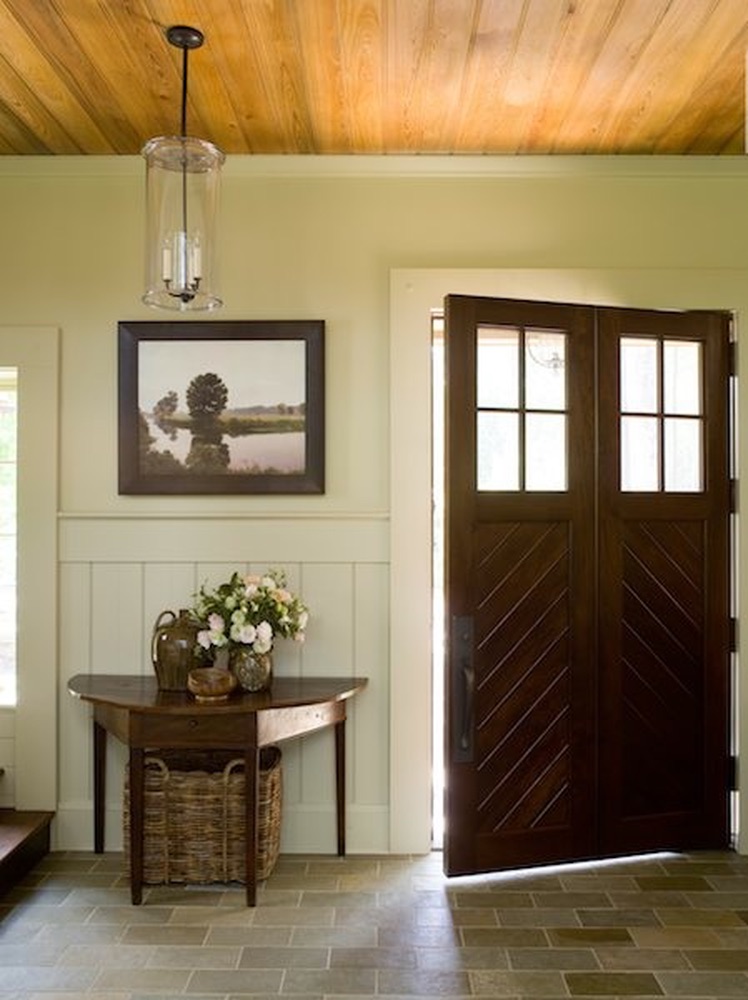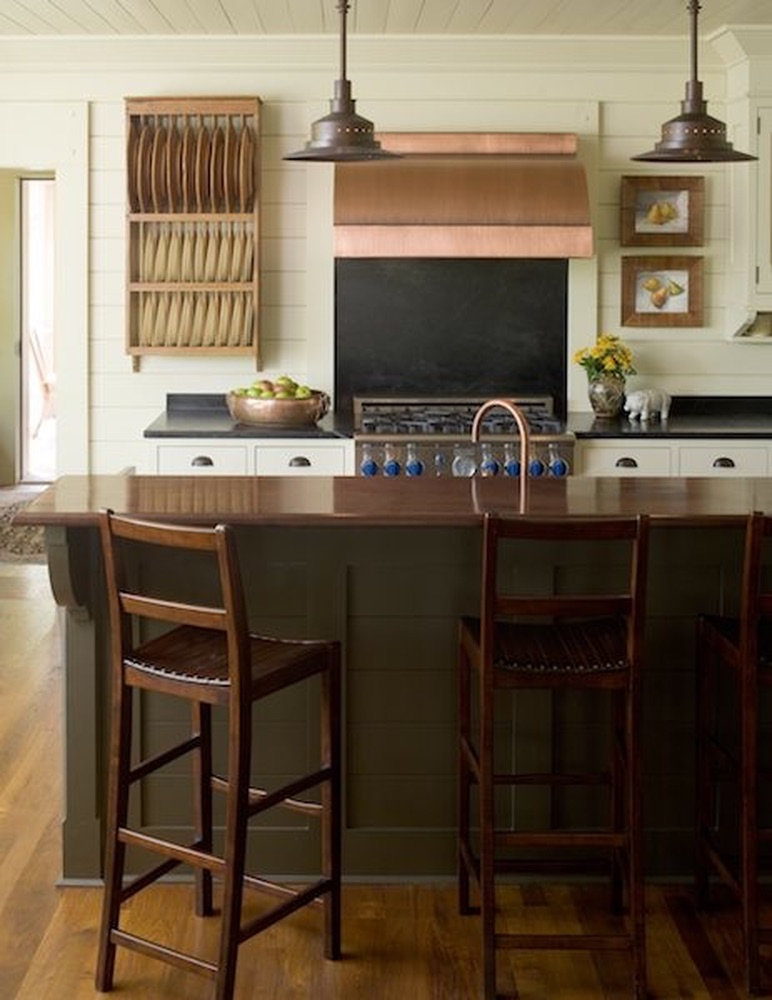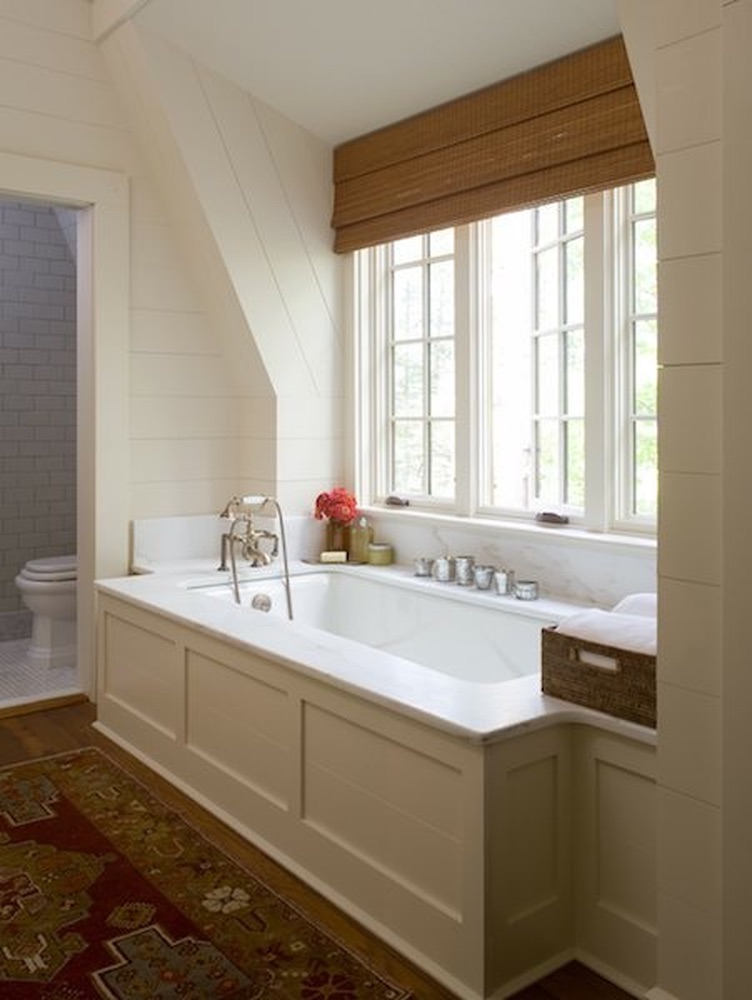 Currently, her firm is working on a residence on the property of The Greenbrier in West Virginia. Over the past three years, Watson has selected furniture to showcase the classic architecture of the home and the rich history of its surroundings. Natural and organic materials play an important role in ensuring that the interiors coexist with glorious mountain views.
Being organized is an essential trait to which Watson lays claim. "When the project is complete, we have food in the refrigerator, linens on the beds, and new china in the pantry," she says. "Everything is handled precisely—no matter who the client is—because everyone is a celebrity in his or her own right."
Despite her knack for precision, Watson confesses that she is a little klutzy by nature. "Shortly after I launched Inside, I was invited to a New York architect's posh home for dinner. We dined in the library amidst the most incredible collection of art and architecture books that I had ever seen. Wouldn't you know that when it was my turn to take a Cornish hen from the platter, I dropped it right on the fine antique table! Everyone turned away as if to pretend it did not happen, but the rest of that dinner seemed to go on forever. Fortunately, the host didn't seem to mind my mishap, and our working relationship has long survived that evening."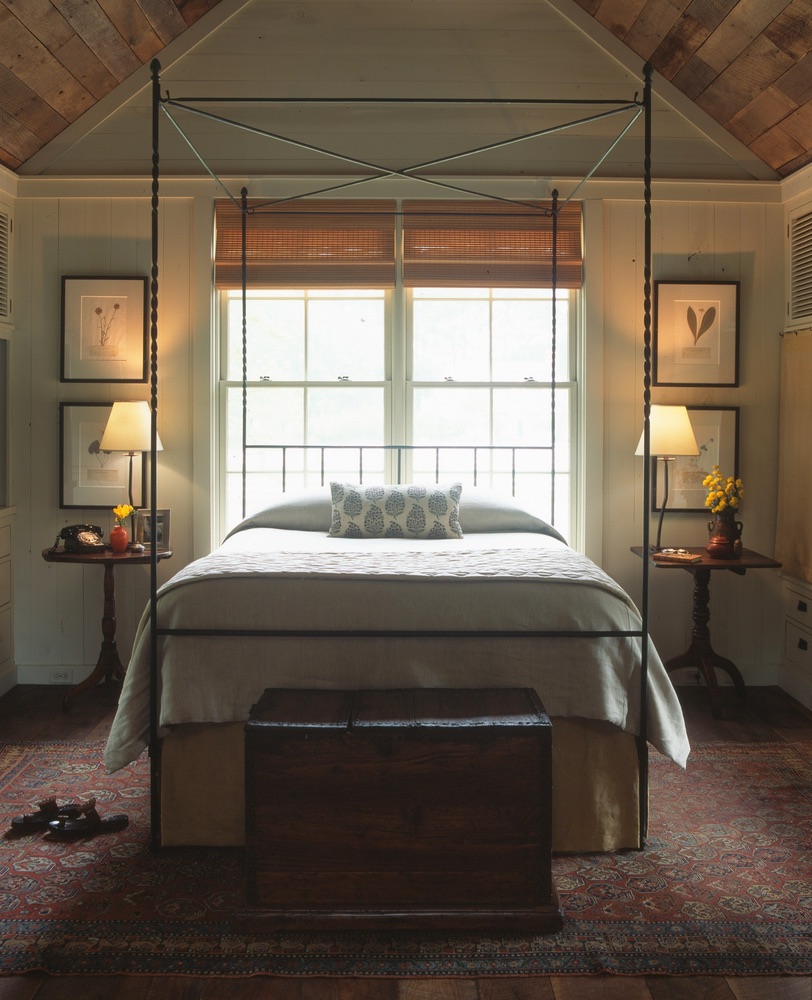 When not meeting with architects, traveling or working with clients, Watson relishes the beauty of the beach. "I love living in paradise. We realize how lucky we are and take full advantage of the natural environment." Watson and her husband enjoy kayaking on Western Lake and mountain biking in Point Washington State Forest.
And the next project on her agenda? It will be a family affair. "We are adopting a son," says Watson, who has been dedicated to the process for the past four years. Organized as usual, she has read "all the books" to prepare for the adventure of motherhood. "Of all of our life experiences, this will be the most incredible."
— V —
ARTICLE CATEGORIES