By Robert Davis | Photography provided by the Seaside Institute
When Daryl and I first dreamed of creating a town, we imagined experiences such as those we cherished from my childhood summers on the beach with my family, and Daryl's summers on streets filled with children and adults sitting on front stoops. We wanted Seaside to be a place where families could leave behind their workday lives, slow down, and play together. We all love watching children laugh and play. It reminds us of what it is to be human—and what is important. Seaside has always been a magical place for children because they have a level of freedom here that is hard to find in many places in the world these days.
In Visions of Seaside, I wrote that liberating children from car seats—and their parents from chauffeur duty—might be Seaside's most fully realized goal. We consciously designed Seaside's streets and footpaths, not just in plan, but also in cross section, and we imagined them from the perspective of someone who is about three feet tall. So, Seaside is very comfortable for everyone on foot, but particularly for children, who can easily navigate the town and take delight in the secret paths and gardens to be discovered along the way.
We were aware that we were making a statement about how American small town urbanism could and should be revived, and that Seaside, as a pilot project for the revival of traditional urbanism, was a critique of the soul-sapping sprawl that had covered over so many fields and forests by 1981. But it wasn't until several years later that Seaside became the birthplace for a movement.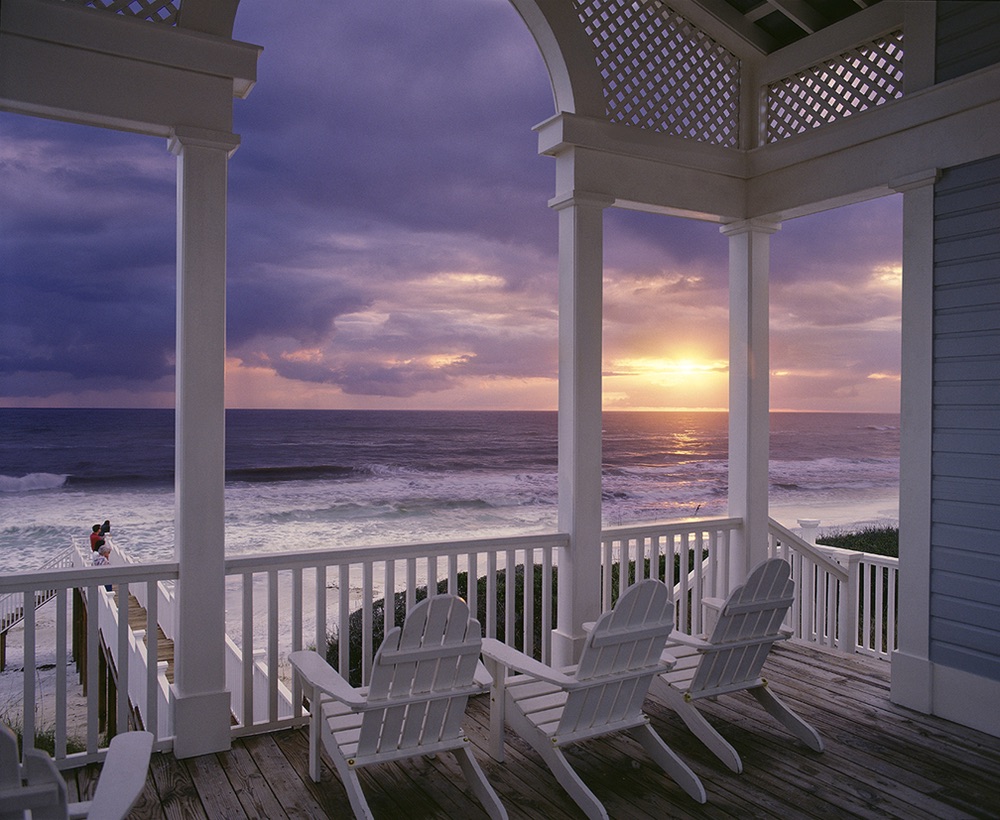 The movement started with small gatherings of people who were struggling to rediscover and revive the techniques of traditional urbanism. The first few efforts, which started in the mid-1980s, were sponsored by the Seaside Institute. They were held in Seaside on Columbus Day weekend and were called "A Rediscovery of America." A few years later, in 1993, a hundred people attended the first Congress for the New Urbanism (CNU) held in Alexandria; only a few years after that, when I was chair of the CNU, Housing and Urban Development secretary Henry Cisneros joined almost a thousand people in signing the Charter of the New Urbanism. The CNU has continued to grow but, equally important, the principles in its charter have been adopted by many of the organizations that were previously responsible for the existing sprawl. The charter's tenets have begun to be reflected in public policy and practice.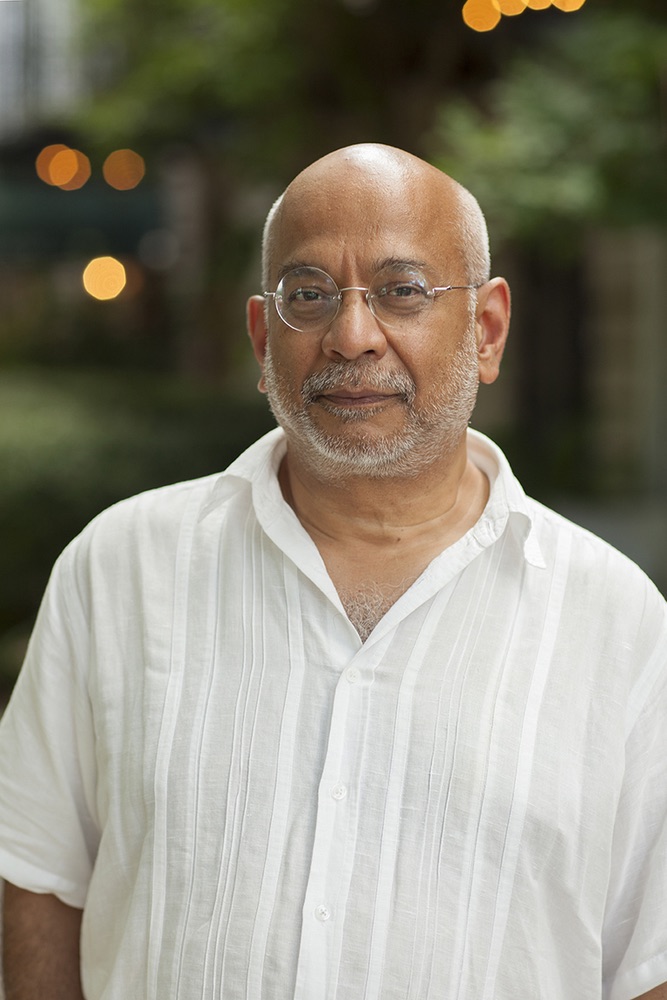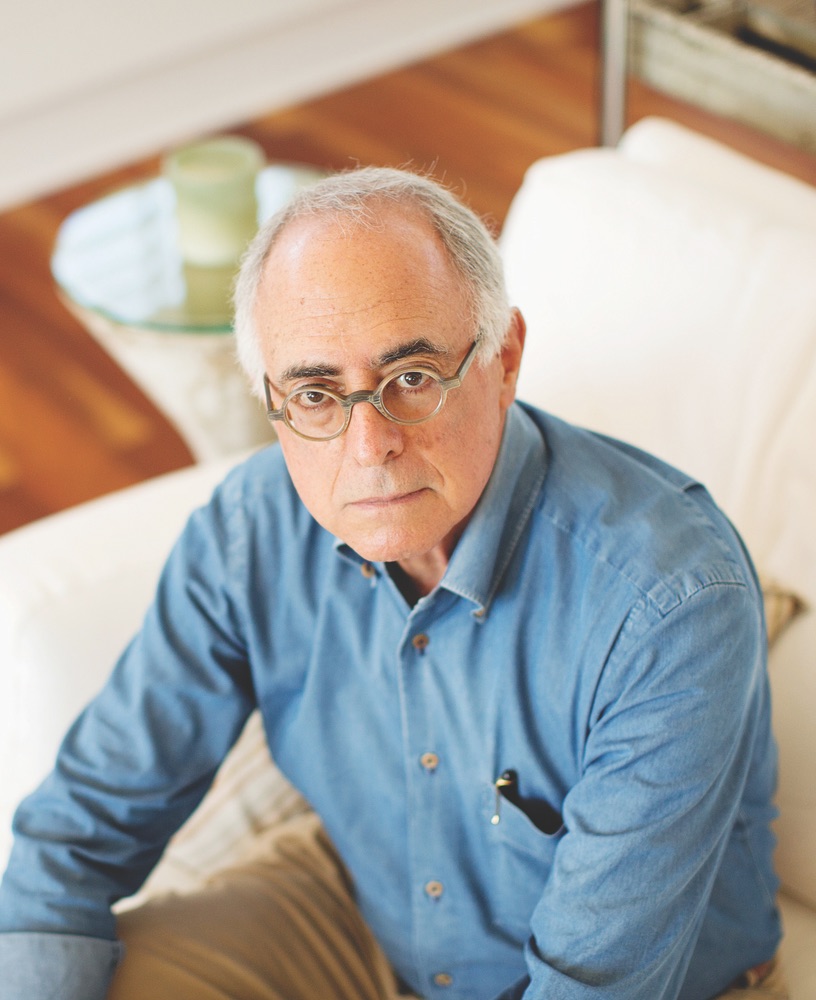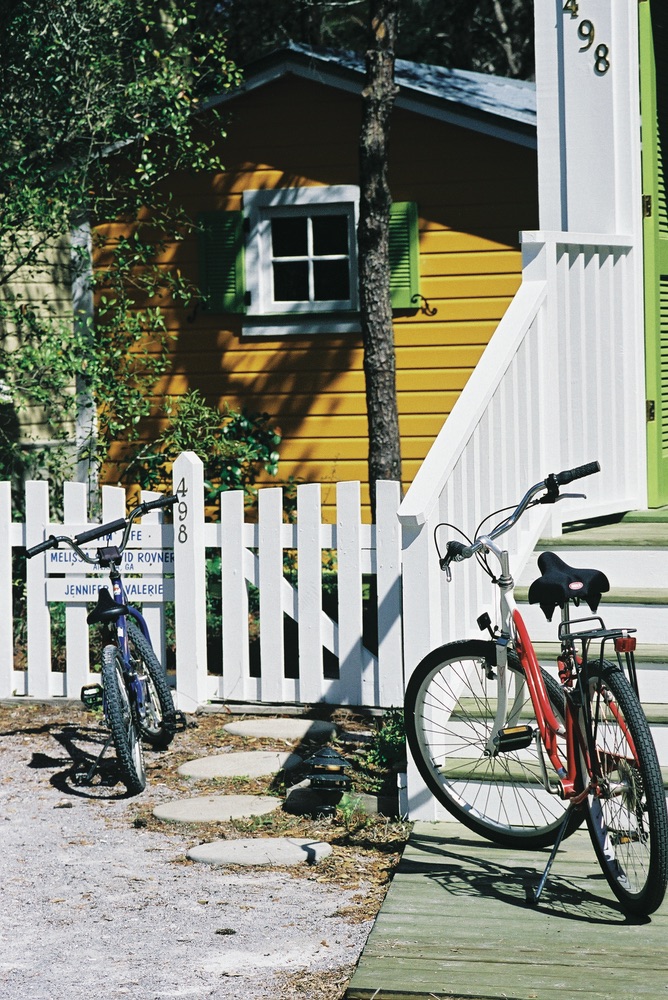 I am proud that, in the 1980s, Seaside demonstrated that compact, pedestrian-scaled towns could still be built. The following describes some of the fundamental principles and techniques that were pioneered in our small town:
Walkable neighborhoods, towns, and cities require that houses be close enough to town centers that children and older adults who do not drive can walk to work, school, shopping, dining, and community gathering places.
Life's daily necessities, and many of its pleasures, should be within a 5- to 10-minute walk for most residents. This distance generally corresponds to a quarter-mile radius, fortuitously the distance from the edge of Seaside to its center.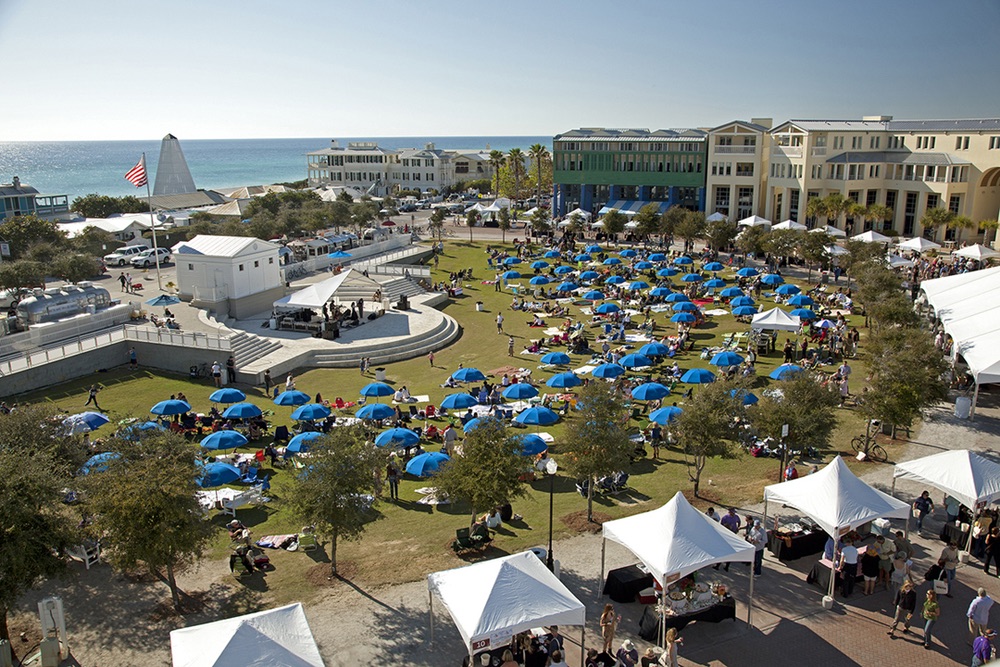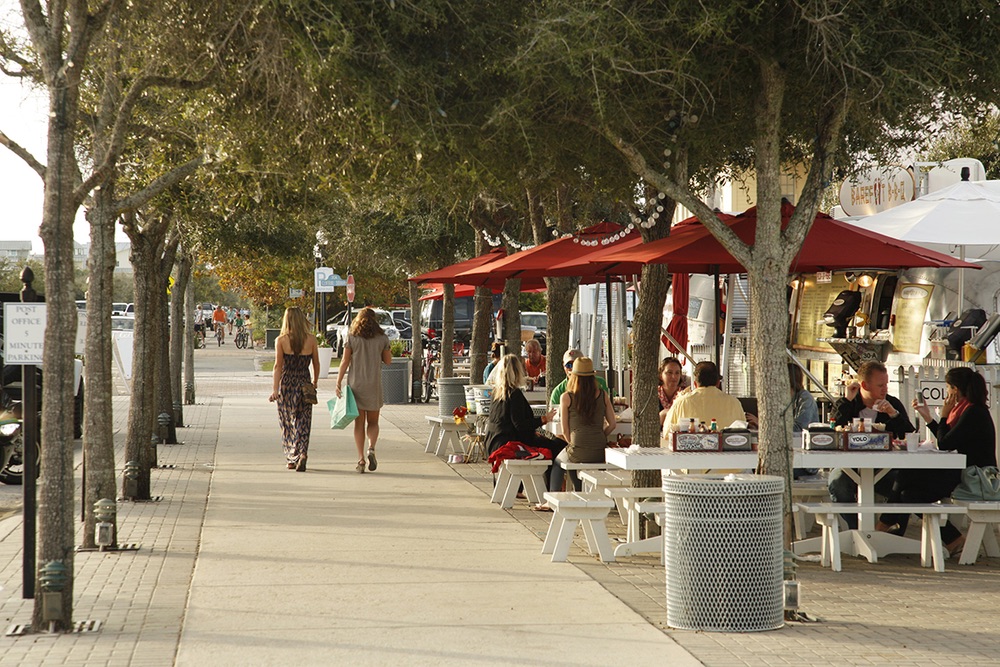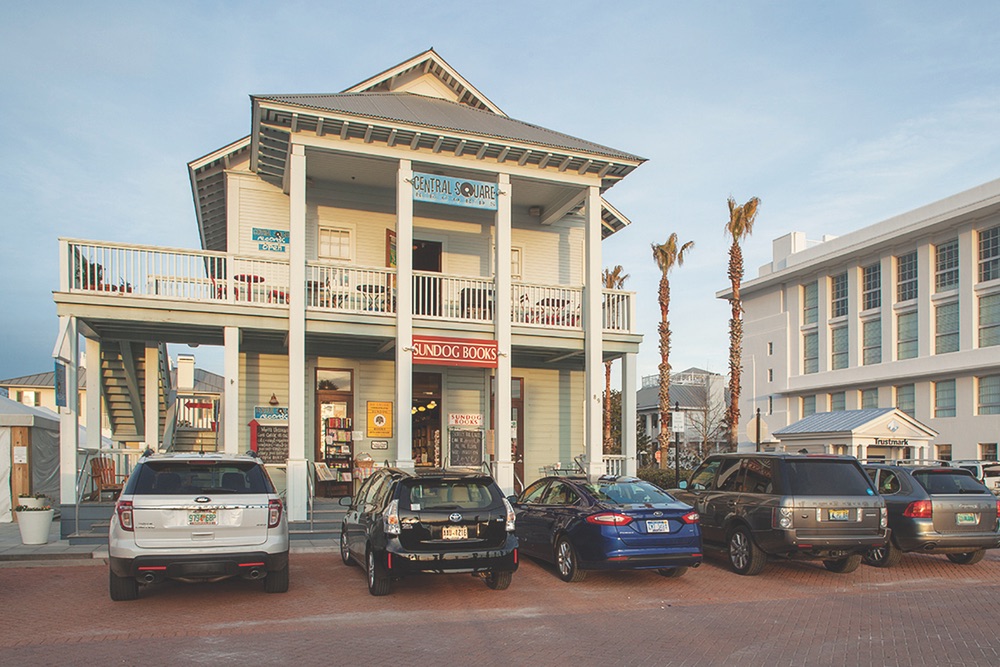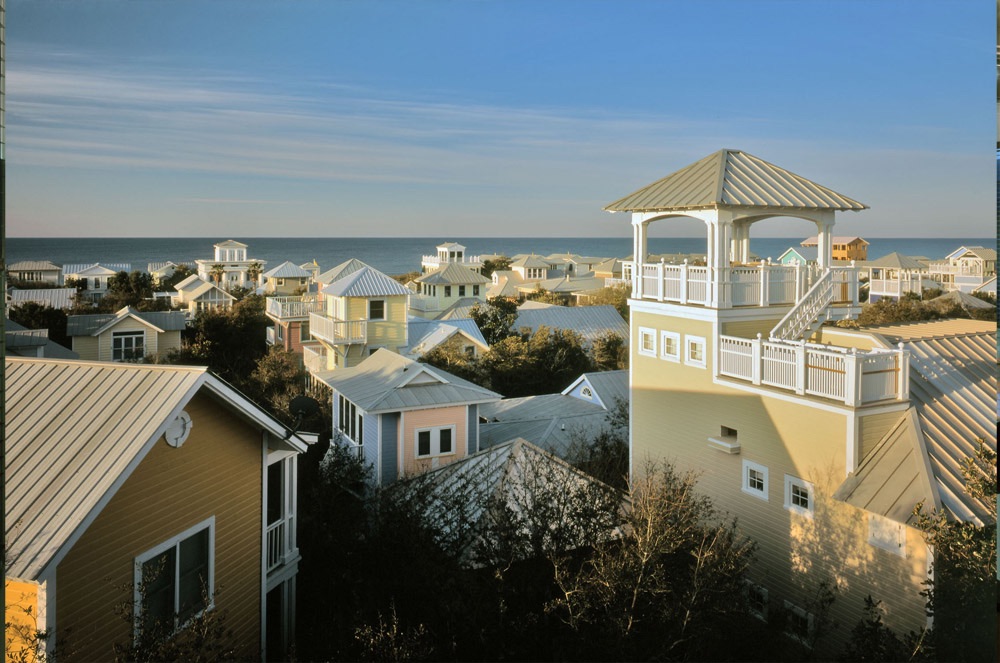 Buildings should line streets and squares in ways that create harmonious streetscapes. This does not require them to be the same style, but it does imply that most buildings should be modest and understated. Architecture (with a capital A) should be reserved for public buildings.
Public buildings, parks, and community gardens should not be concentrated in one "civic center," but rather should be distributed so that they enliven the neighborhoods surrounding them.
A broad range of housing types can bring people of diverse ages and incomes into daily interaction, strengthening the bonds of community.
Narrow, tree-shaded streets encourage people to park and become pedestrians. Streets and squares should feel like well-proportioned outdoor rooms, lined with houses, fences, and trees to provide a sense of spatial enclosure that makes the street comfortable and inviting. In Seaside, driving is inconvenient enough that most motorists park and become pedestrians.
Successful towns and cities have strong centers and clear edges. They may have ceremonial or symbolic gateways that announce your arrival, but they are open and welcoming to visitors. Streets within a neighborhood or town connect to each other and extend into the neighboring landscape or connect to adjacent neighborhoods.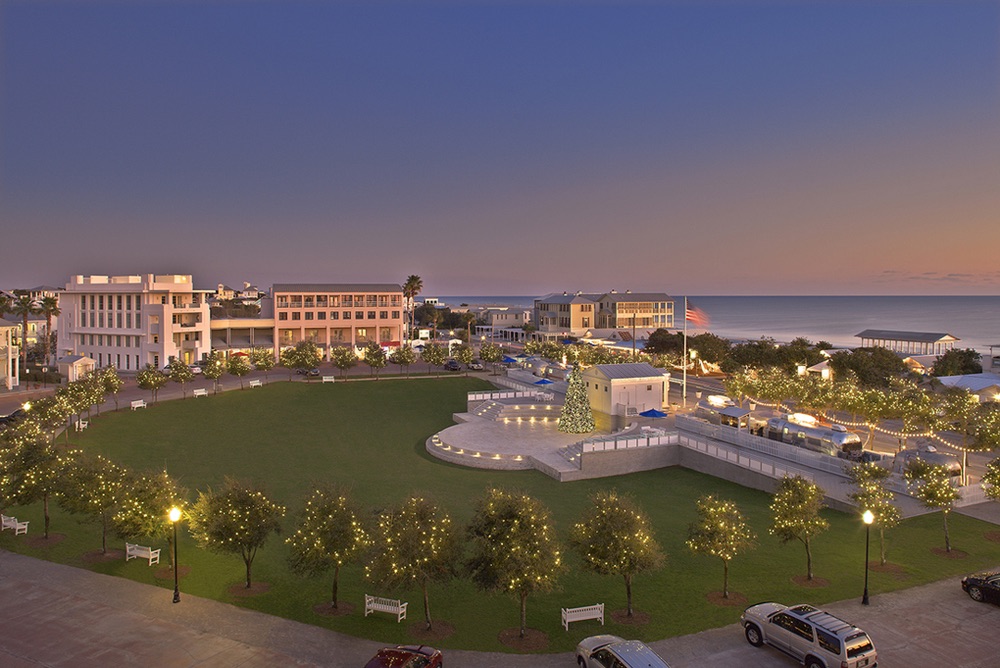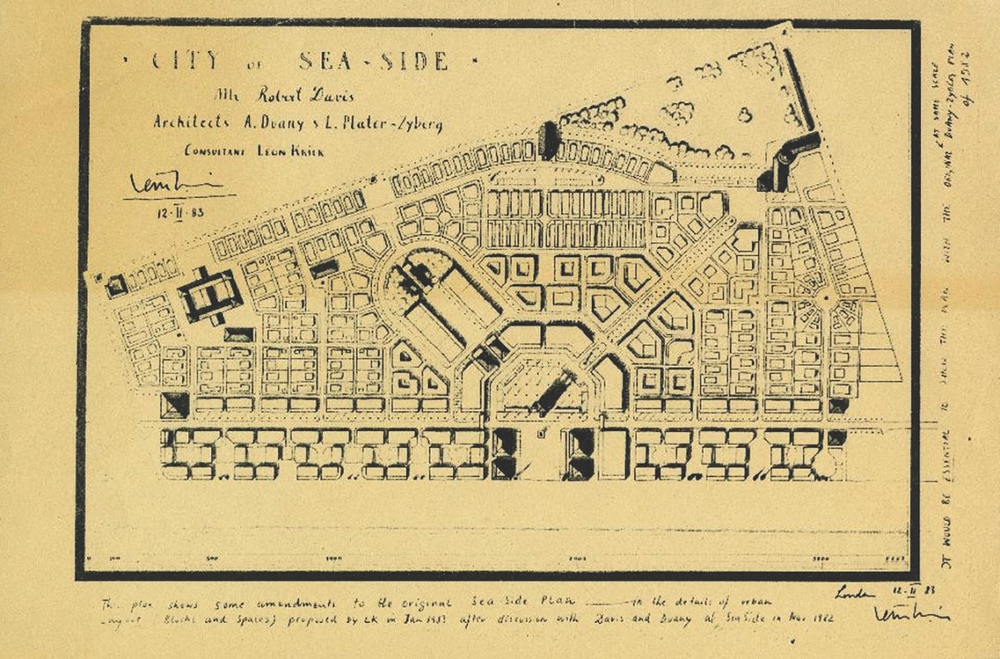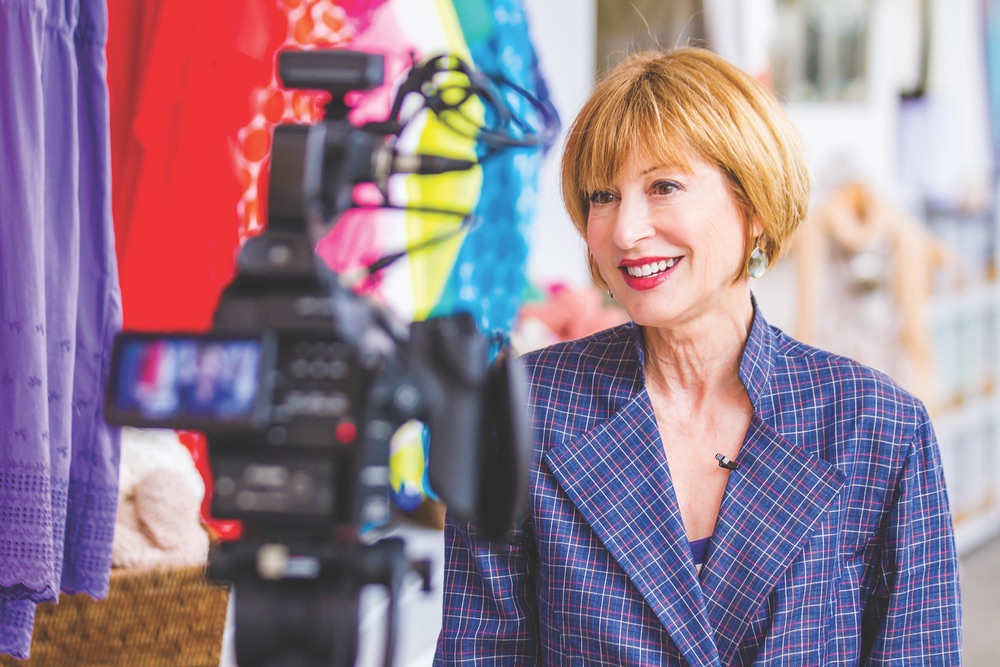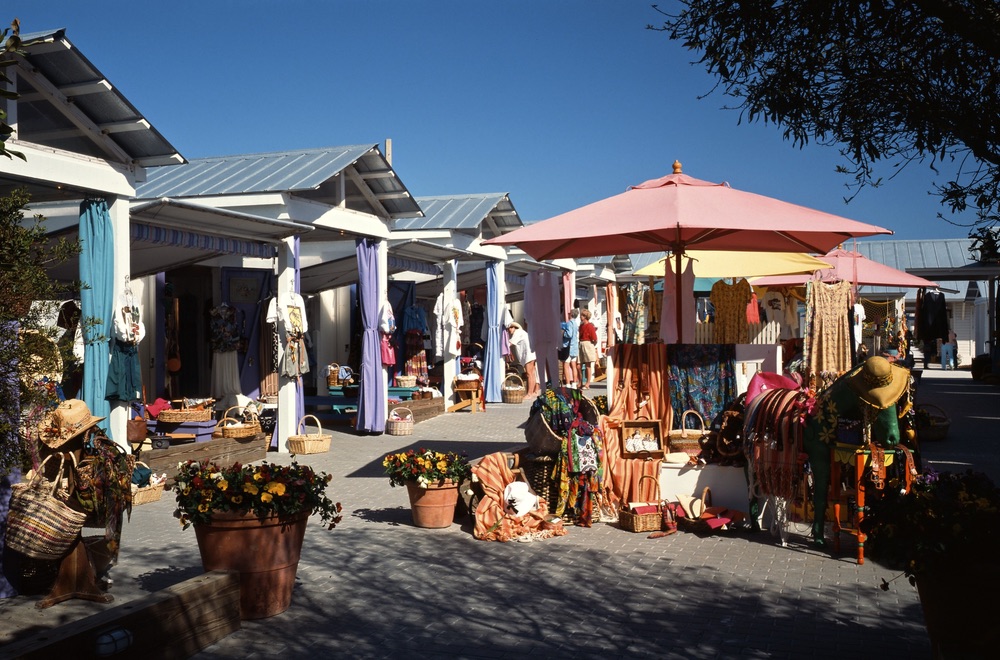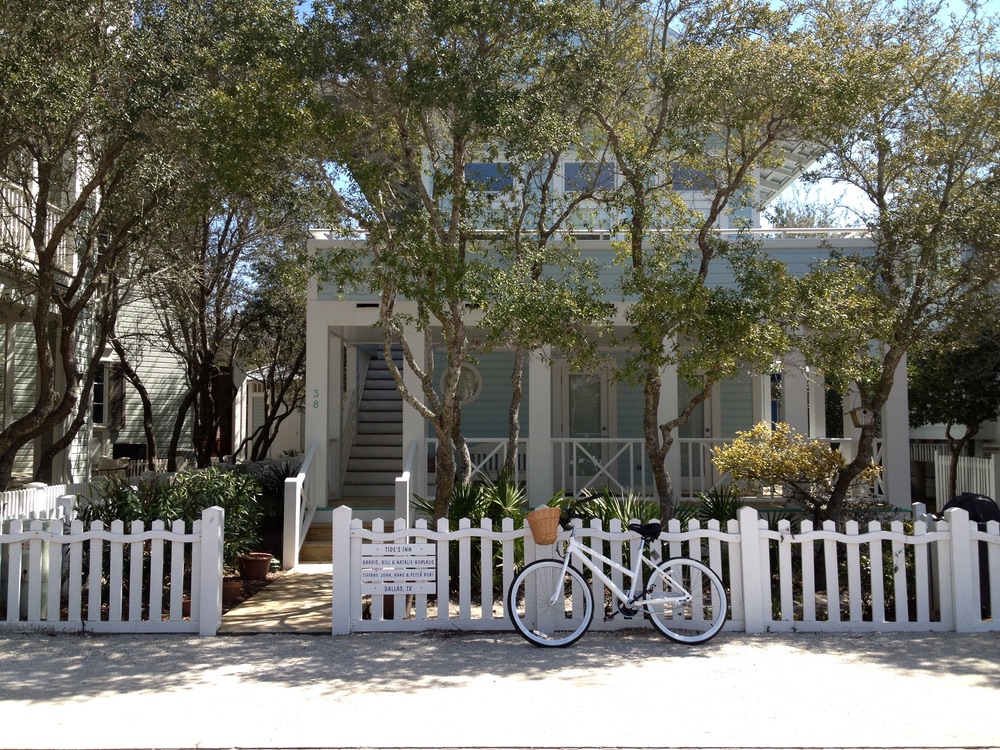 For me, Seaside is a living and continually changing laboratory for making places that add to human happiness. As a holiday town, it has a head start on making people happy. They come here, prepared to relax and let their hair down, to play with their kids and become more childlike themselves. The other towns that I know well—including Rome, Italy, and San Francisco, California—have the ability to make people happy through the conviviality of urban life, the opportunity to share great cuisine with friends and family, and the beauty of their architecture and urban spaces. Daryl and I have sought to learn from great cities and towns and incorporate our knowledge into making Seaside a place that combines beauty, fun, and funkiness in equal measure. Though it has become chic and fashionable, like any successful holiday town from Nantucket to Portofino, it is inclusive and accessible to almost everyone who wants to visit for a few hours or a few days.
— V —
---
Visions of Seaside: Foundation/Evolution/Imagination. Built and Unbuilt Architecture by Dhiru A. Thadani can be purchased at Sundog Books in Seaside.
ARTICLE CATEGORIES