An Elegant Abode As Seaside, Florida, celebrates its thirtieth year, VIE takes a tour of one of the town's first homes—that of founders Robert and Daryl Davis.
By Ainsley Rogers |  
Photography by Romona Robbins
Thirty years ago, Robert and Daryl Davis envisioned an all-American town like none before it. The vision was that of a main-street community where residents would live and work together. Where a walkable downtown would connect the local bookstore with restaurants and the charter school with ice cream shops. A community where the American flag stood at its epicenter next to a one-room post office with cherry red doors, and where the homes were close enough together that neighbors could chat with each other from their porches over morning coffee.
Hailed as the first New Urbanist community in this country, Seaside, Florida, spans more than eighty acres and is home to forty-one retail shops, numerous art galleries, a playhouse, and more than twelve eateries ranging from gourmet restaurants to hip Airstream trailer food vendors.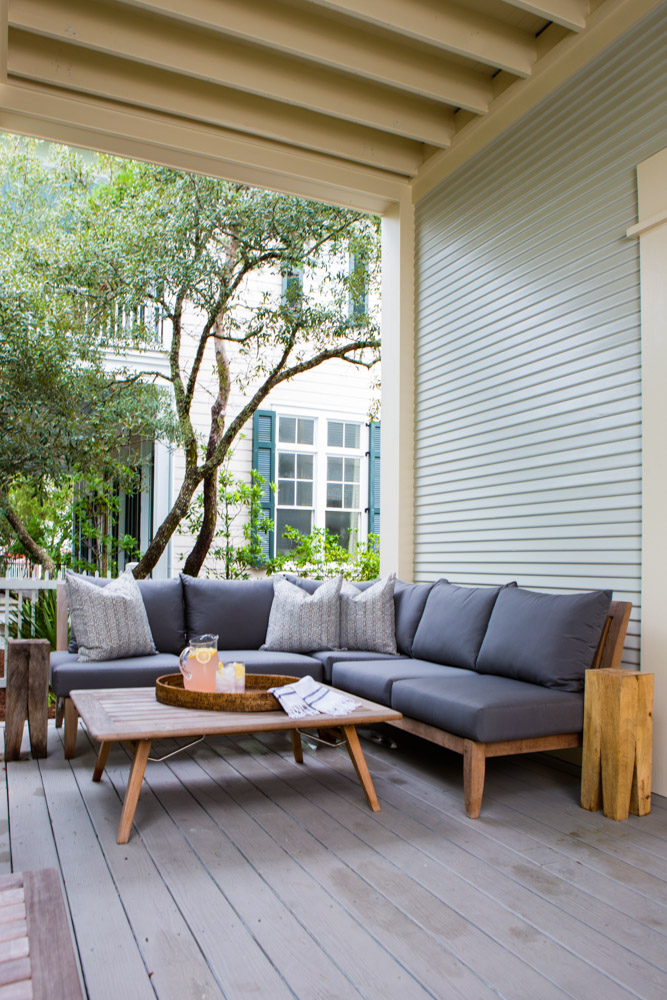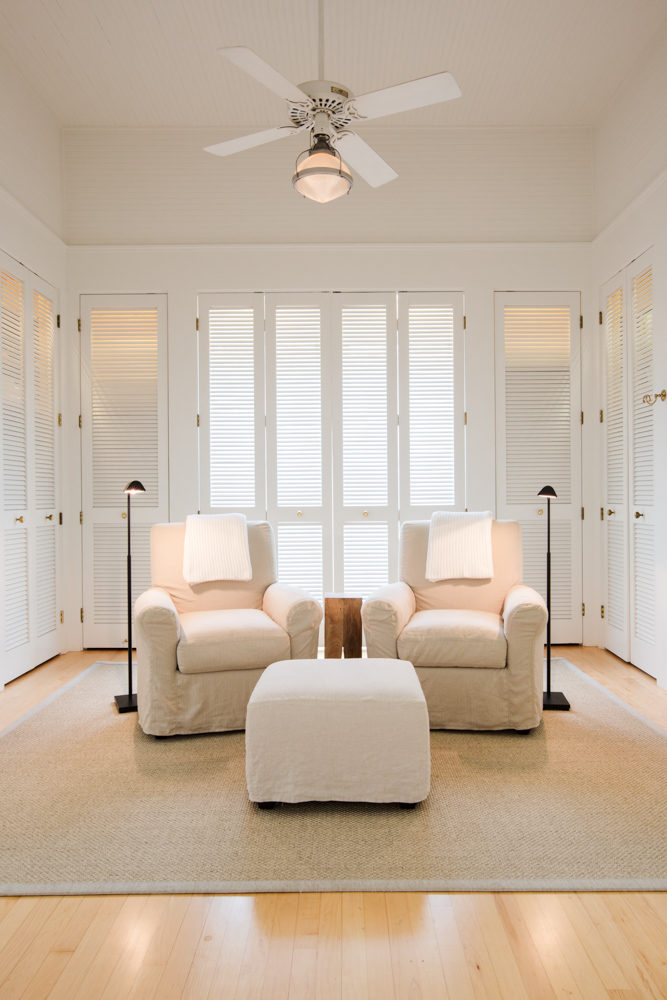 Modica Market, the quaint family-owned grocery where clerks are likely to greet customers on a first-name basis, offers everything from beach food to go to a Corona complete with a lime wedge while you shop. Or venture over to Perspicacity to shop in an open-air bazaar-style setting for beach necessities and unique finds. The narrow, brick-laid streets, named after such Southern towns as Tupelo and Savannah, are sprinkled with cyclists and leisurely walkers long past sundown. Charming signs placed on uniquely stylized picket fences announce quirky names to curious cottages: The Villa Whimsy, Absolute Bliss, and Just in Thyme, to name a few. It's no wonder Hollywood chose Seaside as the setting of the 1998 blockbuster movie The Truman Show starring Jim Carrey—and not surprising, many local community members and shopkeepers appeared in the film because of their authentic, all-American appeal. It is, without a doubt, one of the most desired vacation destinations for families from across the nation who are looking to revisit a time when the simpler things in life prevailed.
A short stroll down Seaside's main avenue will soon put one in front of the white picket fence of 115 Seaside Avenue, the original home of founders Robert and Daryl Davis. Built in 1987, it was the first house built on the street; there were no more than sixty homes in the Seaside community at the time, a far cry from the more than three hundred that now populate its quaint streets. The founding family lived in the home from 1988 to 2001 before building another house on Seaside's Gulf-side of Highway 30A, where they now spend their time when in town. Located in the heart of the community, the Seaside Avenue home is ideal for encouraging the New Urbanist live-work-play theory on which Robert Davis based his vision for Seaside.
Seaside is compact enough that everything you need on a daily basis is within an easy walk. So you can live on Seaside Avenue and walk to work, to shop, to play, to go to church, and so on.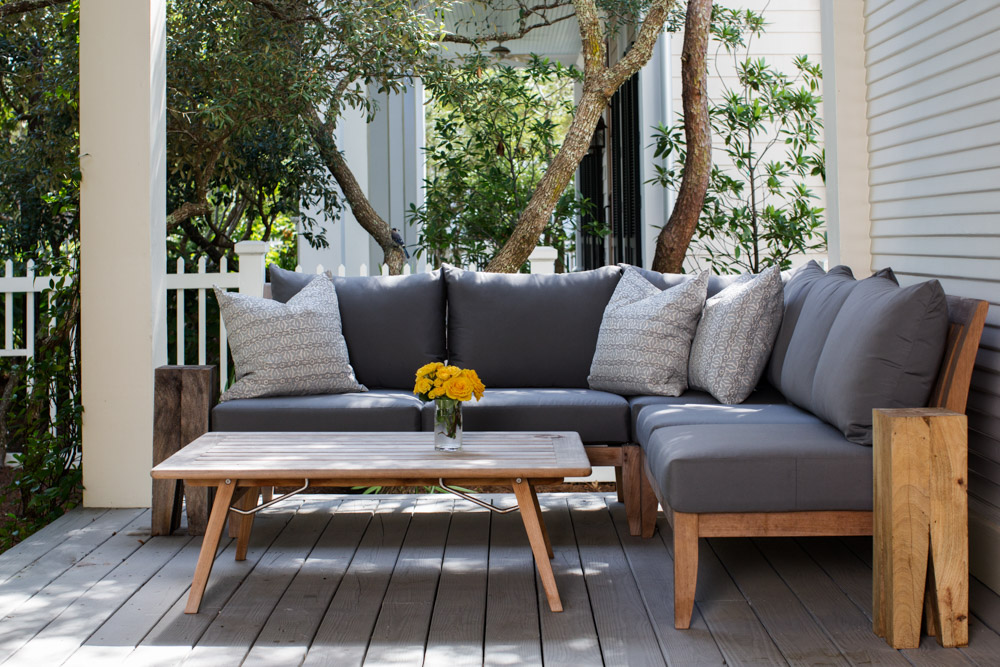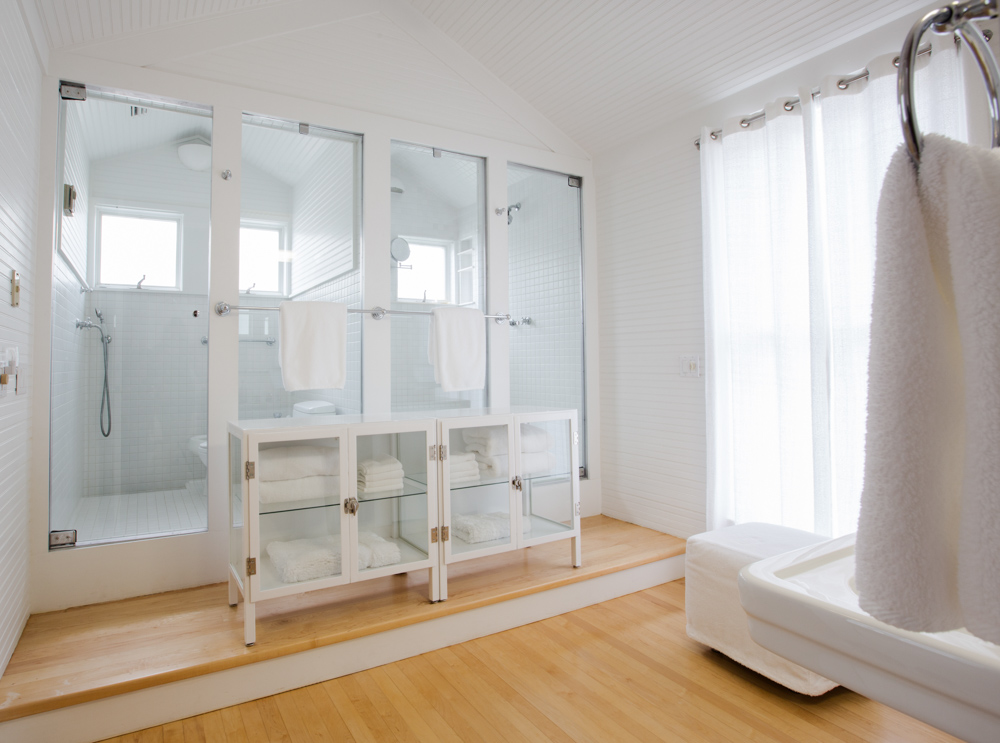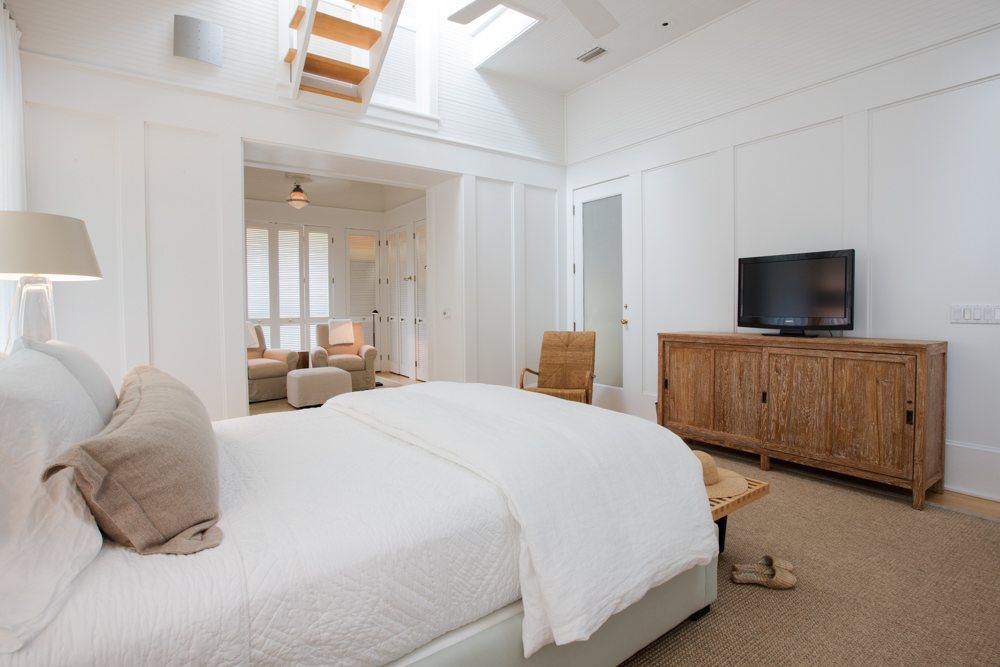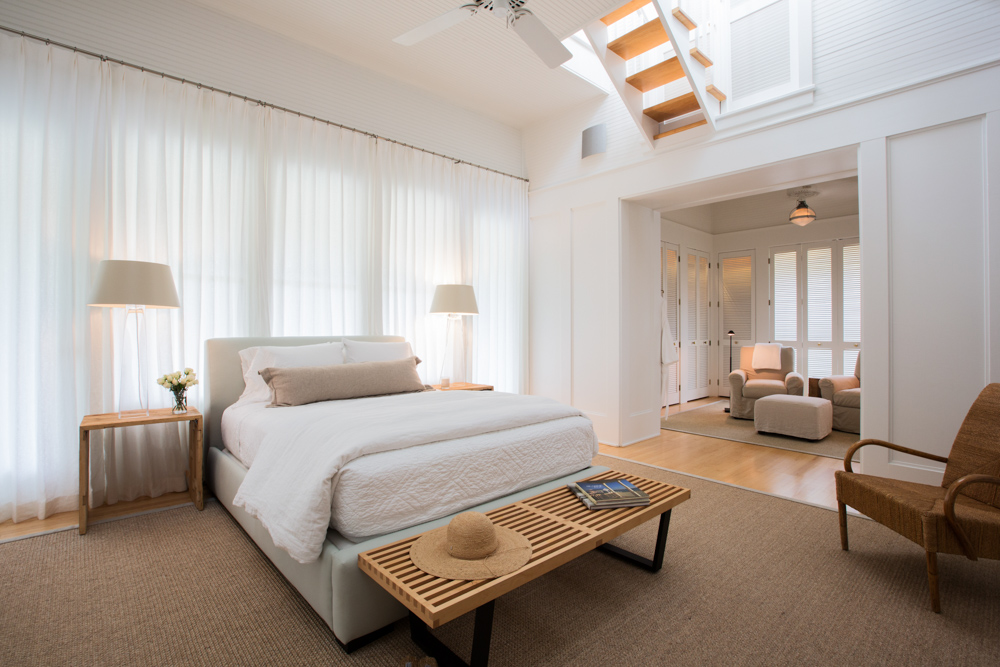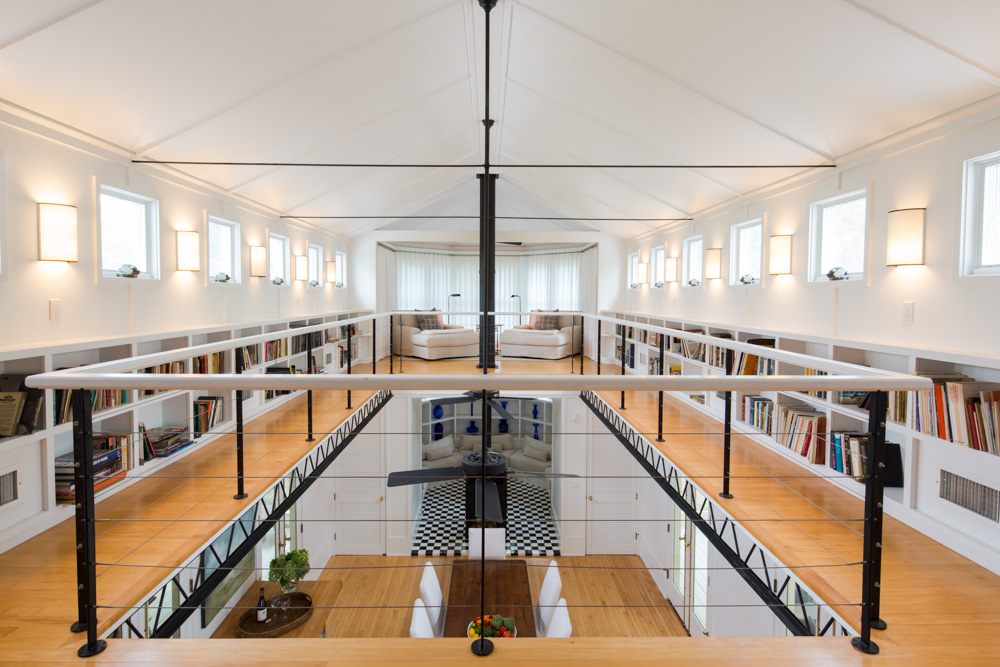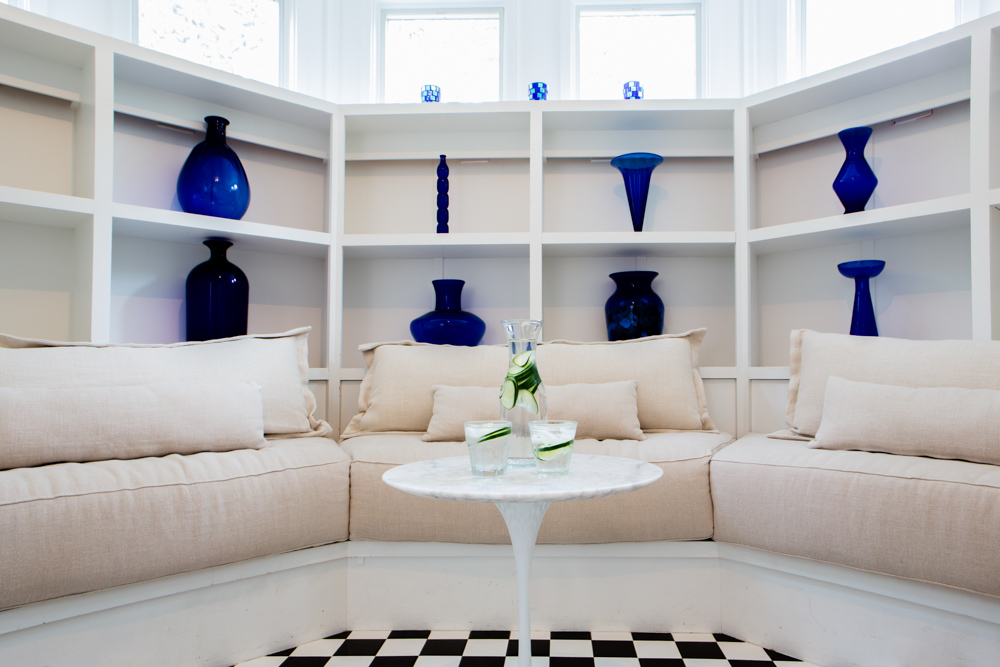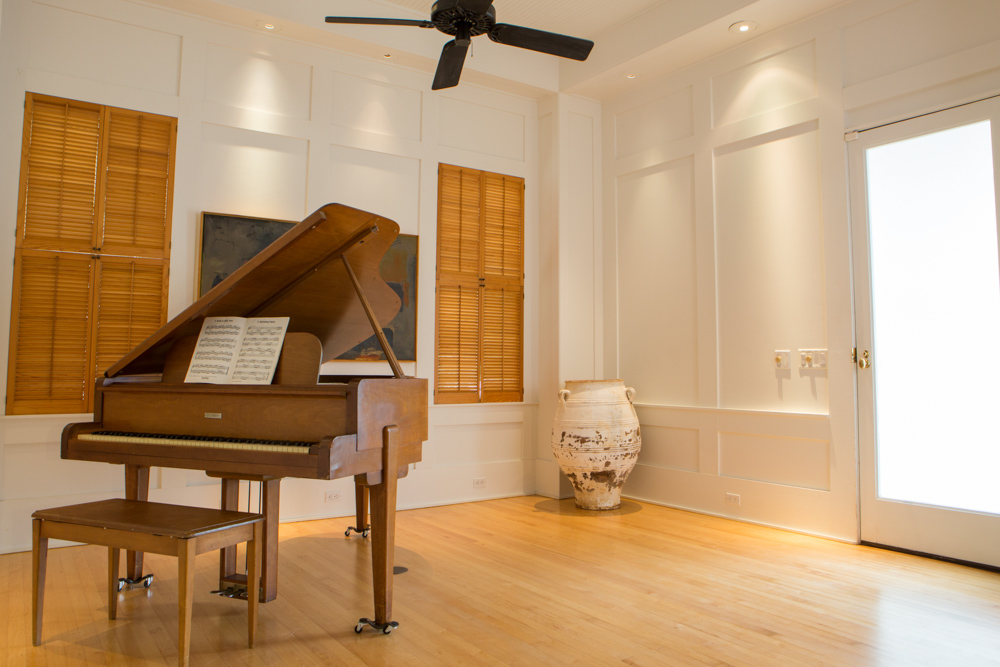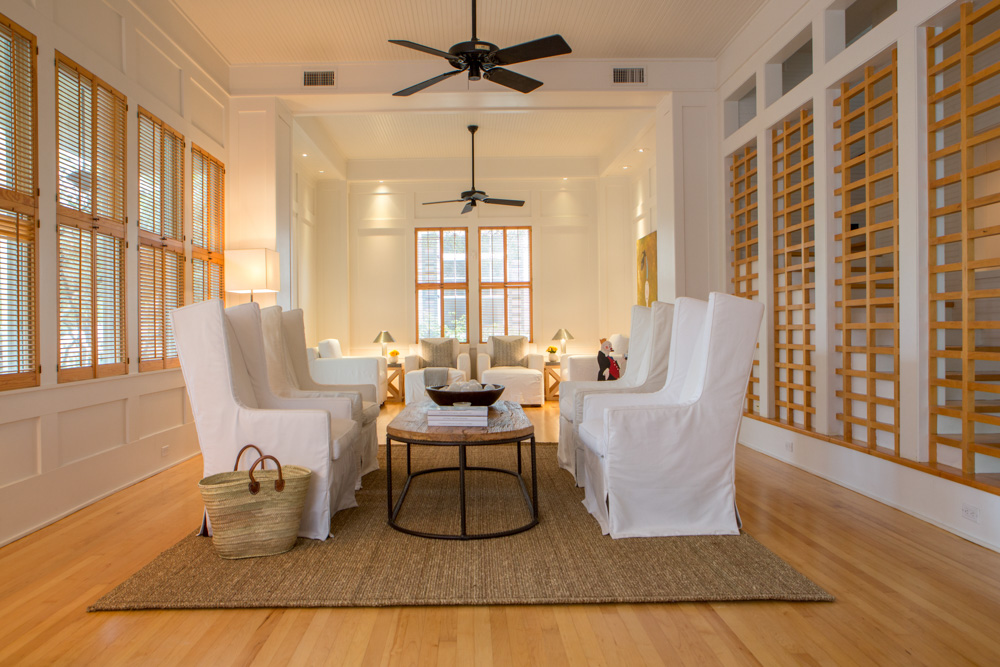 "Seaside is compact enough that everything you need on a daily basis is within an easy walk. So you can live on Seaside Avenue and walk to work, to shop, to play, to go to church, and so on," says Daryl Davis. "Of course, the Avenue house is big enough that we could have home offices, and Micah [the Davises' son] and his friends could play in the house when they weren't outside exploring their world. But a live-work community allows for occupants of smaller houses to use the plaza or the café as their living room, the community park as their playground, and offices above stores as their workplace."
Though Robert was the original architect of the home, the inspiration was a house designed by famous British architect Sir Edwin Lutyens. Because of his appreciation for fine architecture and design, Robert has been known to invite the occasional architecture student or professor to study the Seaside Avenue home. Used now to house visiting artists, scholars, and VIPs (including Léon Krier and Dhiru Thadani), the Seaside Avenue home also plays host to lectures, charity dinners, and the annual Seaside Prize Dinner held each January. Its role as Seaside's premier entertaining home is apparent in its design and layout. The home is beautiful in its unique architectural design, clean lines, and elegant, chic decor from Seaside's Pizitz Home and Cottage (theseasidestyle.com/pizitz-home-cottage).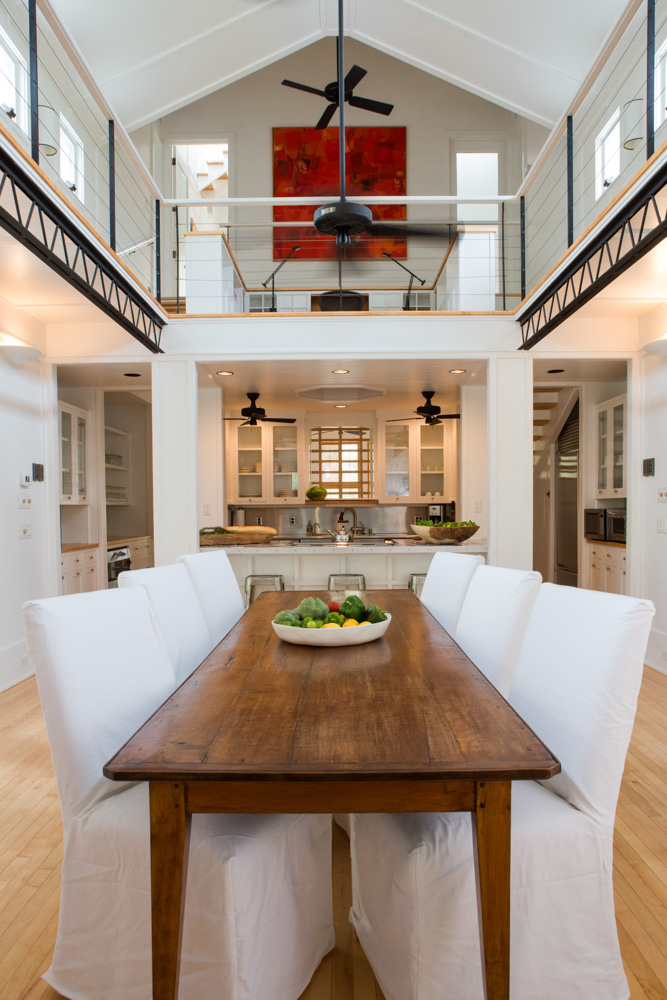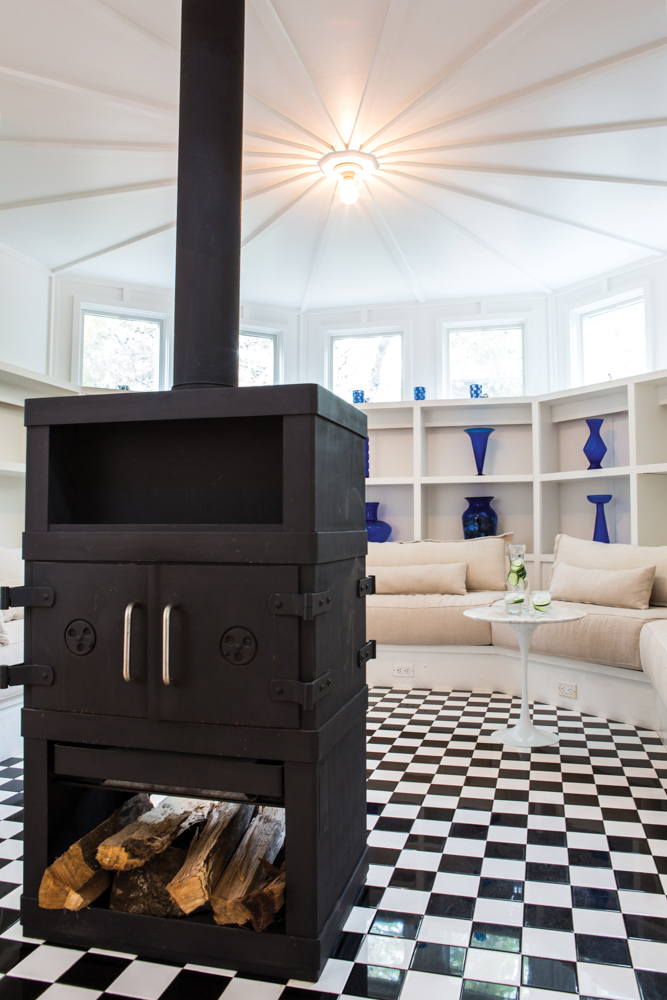 Upon approach to the three-story home, visitors are welcomed by a sweeping front porch—a perfect location to relax with a glass of lemonade during sunny Florida afternoons or with a favorite wine as dusk falls on the coastal community. The downstairs boasts intimate gathering areas, including two covered porches (one glassed and one screened) to enjoy the scenery and the summer breezes; both are decorated in soothing neutral tones and natural elements.
The combination kitchen and dining room is well suited for entertaining numerous people and is easily the Davises' favorite space in the home. The large, open area offers ample opportunity for conversation to flow from the kitchen to the dining room or to the intimate lounge—complete with a freestanding fireplace—at the rear. "Here, we entertained everyone who came through Seaside. We had Thanksgiving feasts, birthday parties, and so many celebrations!" says Daryl. The kitchen, with its vintage-style black-and-white tiled countertops, is designed with the gourmet chef in mind, while the dining area boasts a large farmhouse-style dining table for eight centered in the two-story vaulted space, which is overlooked by the library on the second floor.
The upstairs is designed in the fashion of a split-level floor plan with the library as the centerpiece at the stair landing. Here, built-in bookshelves wrap around open loft-like space, interrupted only by a cozy reading nook nestled at the west-end overlook to the dining area below. At the eastern end, two spacious bedrooms can be accessed by climbing four steps, while a classic winding stair ascends to the third floor where incredible sunset views can be seen from the rooftop balcony.
Today, Seaside looks very much as the Davises had originally envisioned it, though "many of its houses are bigger and more beautiful than the simple cracker cottages of our early sketches," Daryl says. But the town has maintained its quintessential hometown feel throughout three decades, and the house at 115 Seaside Avenue still stands tall to extend hospitality to many who travel to the coastal community.
Tour the Davis Home – Seaside, Florida
from
VIEzine
on
Vimeo
.
— V —
---
Help Seaside Celebrate Its Thirtieth Anniversary
If you haven't already done so, be sure to put the Seaside Thirtieth Anniversary on your calendar for this fall, as two major Seaside events will bring visitors from far and wide to walk its streets and enjoy its intimate camaraderie.
"Seaside is home to some of the region's most anticipated annual events, including the Seeing Red Wine Festival in November and our holiday celebration, Turn on the Town," said Adam Shiland, event producer. "The key to our programming is to keep it fresh and unique, with different elements, but not lose sight of those traditions that families look forward to each and every year."
Seaside's fall events have become part of family traditions for thousands of people who come from all over. To learn more about the Seeing Red Wine Festival, visit SeeingRedWineFestival.com, and for more information on Seaside's Turn on the Town parade and light celebration, go to SeasideFL.com.
ARTICLE CATEGORIES