By Carolyn O'Neil | Photography courtesy of
Saints of Old Florida
Welcome to Old Florida, where the pines meet the palms. —From the introduction to Saints of Old Florida
There are no photographs of sunsets or seashells on the book's cover, just the title embossed in gold over a simple canvas-like material. Saints of Old Florida allows the reader to travel within and find images that trigger their own memories of moments along the northern shore of the Gulf of Mexico. For those who've never visited this quiet strip of the Florida coastline, the book is a romantic travelogue of beach walking, bird-watching, and picnicking on back porches, with bygone-era snapshots of fishing-guide brochures and old oyster shacks.
The Saints in the book are the tiny Panhandle towns of Saint Joseph, Saint Vincent, Saint George, Saint Teresa, and Saint Marks, each with its own unique history and personality. Anointed "Saints" by the Spanish explorers who named settlements and waterways in this region, these towns are still small but rich with generations of tall tales and quirky yarns. Tourism may top the "Why live here?" list today, but over the centuries the livelihoods along the Panhandle of the Sunshine State included timber, turpentine, cotton, cattle, and seafood. As recounted in the book, life in North Florida was not for folks who lacked the grit to cut a path with a machete.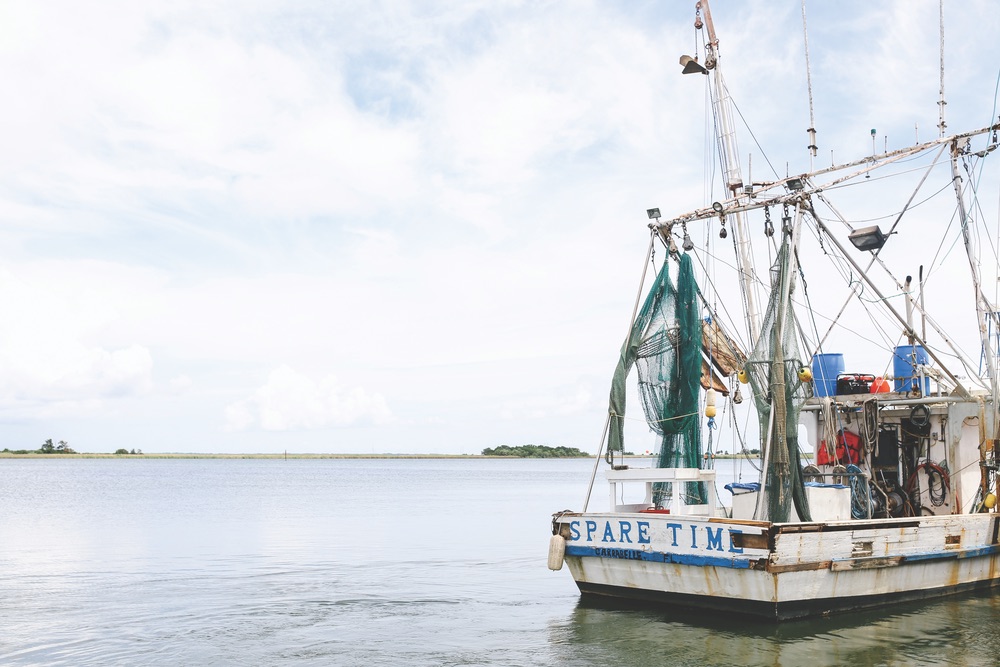 Three Authors, Even More Stories
The idea for the book began when artist Christina McDermott, who had been living in Atlanta but vacationed in the busy Destin area, met Melissa Farrell, who introduced Christina to the simpler pace of her coastal life in Port Saint Joe. "Before I knew it, the stars aligned and I bought my own cottage at the beach," writes McDermott in her chapter entitled "Coming to the Coast." Five years later, McDermott moved permanently to Port Saint Joe, and talk of the book continued.
Things started to gel when Emily Raffield came home.
Raffield grew up near Port Saint Joe, graduated from Florida State University, interned in New York, and worked in corporate marketing in Atlanta. But, she missed the settling pace of the coastal South, and she relates, "Its splendor has captured me in a new way this time." Ironically for Raffield, the coastal South became her true north. That's when she joined the mission to write the book about Old Florida.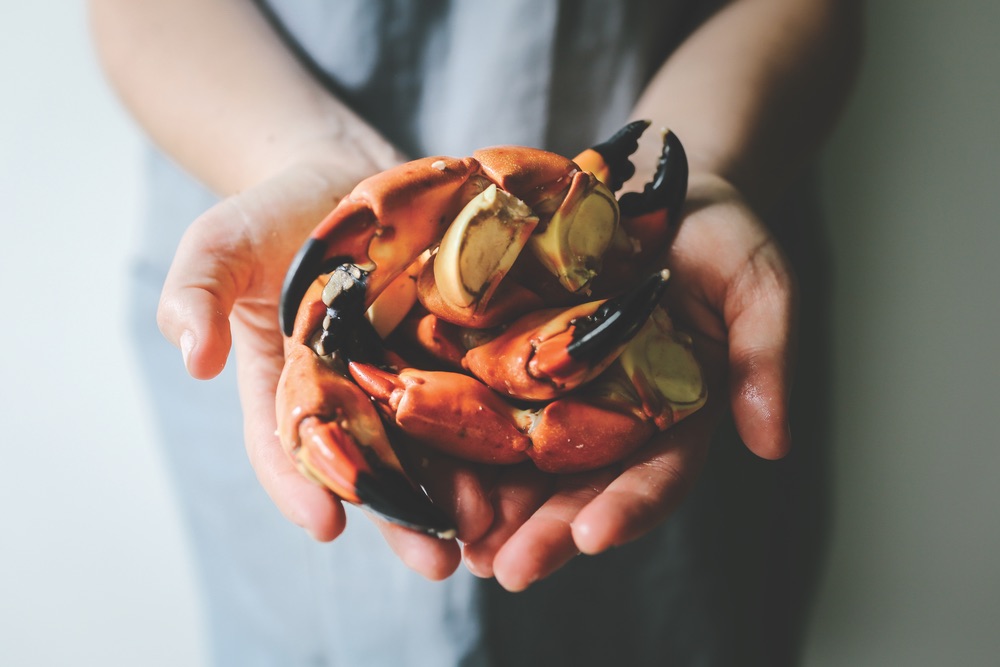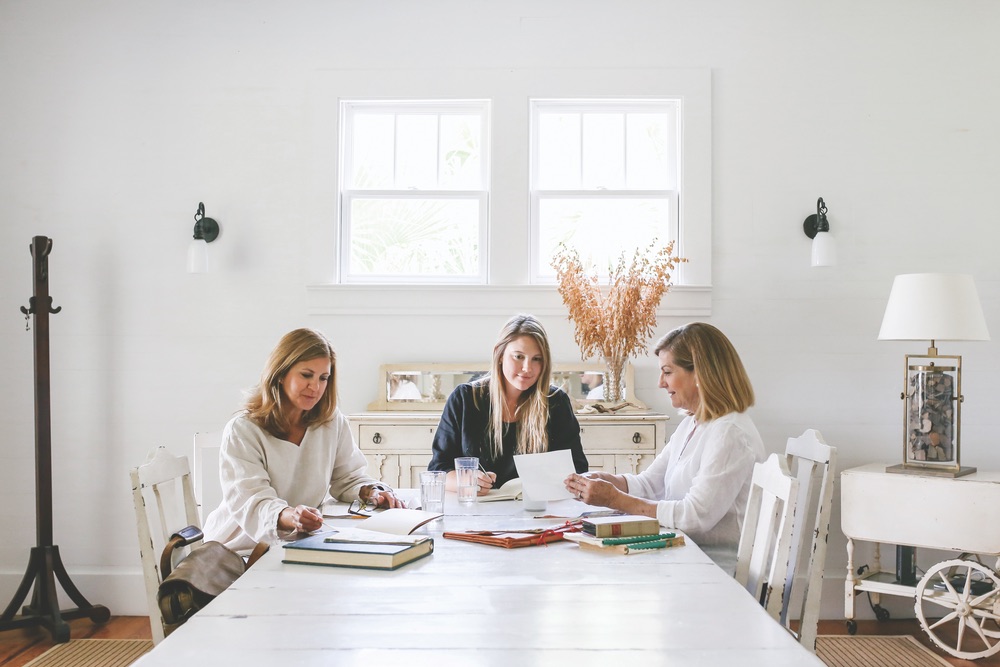 "We would get together and brainstorm. We knew we wanted to focus on the five 'Saint' towns, but then we realized there were many more saintly aspects that we revered and loved about this coast," remembers Farrell.
Old journals, maps, and fishing logs were scoured. Locals were interviewed, photographs were taken, art was gathered, and stories were recorded. Farrell says, "For me, the subtle layers and depth are way beyond what the book at first seems to portray." Florida history lessons come alive. Read about Indian Pass, which was settled during the turpentine boom of the early 1900s, and what happened when turpentine demand tapered in the early fifties. Learn from Ms. Betty McNeill about her family's Indian Pass Seafood Company and its roots as the commissary for a turpentine camp. Today the Indian Pass Raw Bar is noted as one of the best places in the area to enjoy the Apalachicola oyster. Here's a quote from Betty McNeill in the book: "The raw bar has allowed our family to keep this coastal, simple life that we love. Everything kind of evolves and has a way of working out—you just have to have patience and use your imagination sometimes."
Saints of Old Florida was created with patience and imagination, too.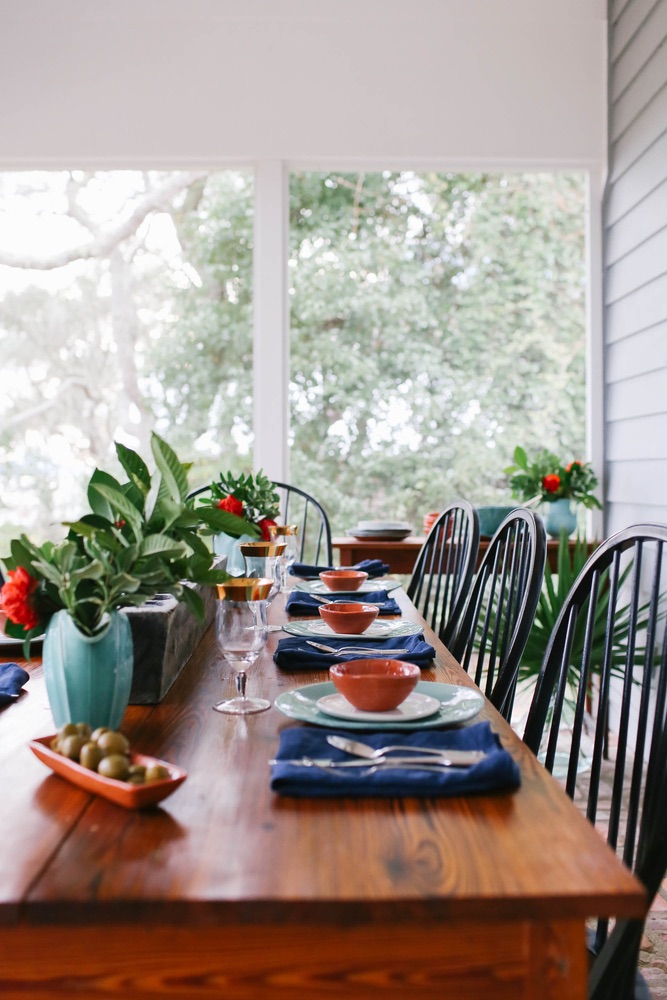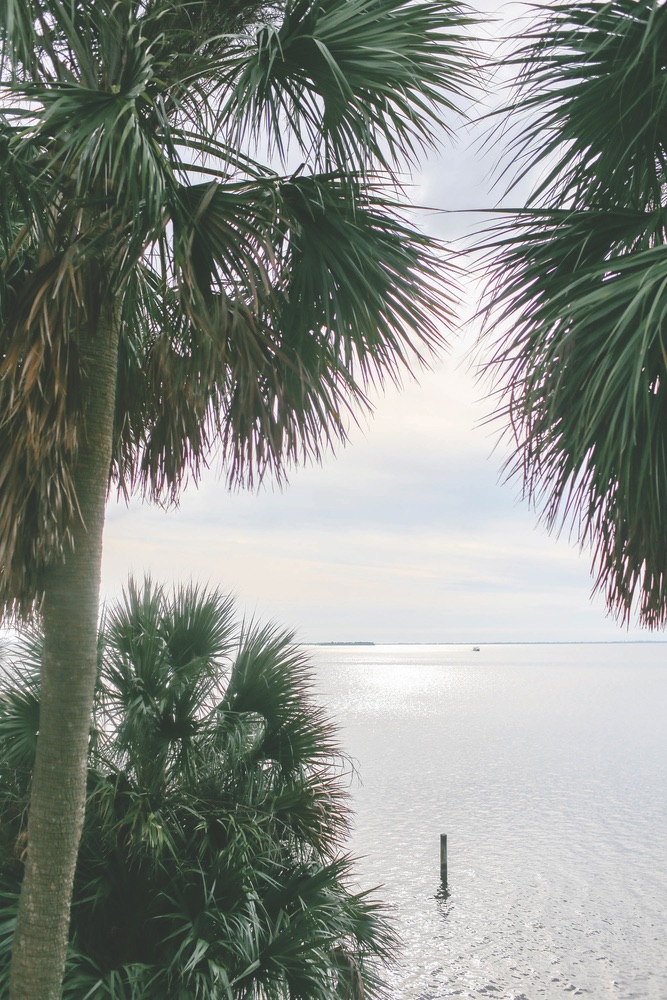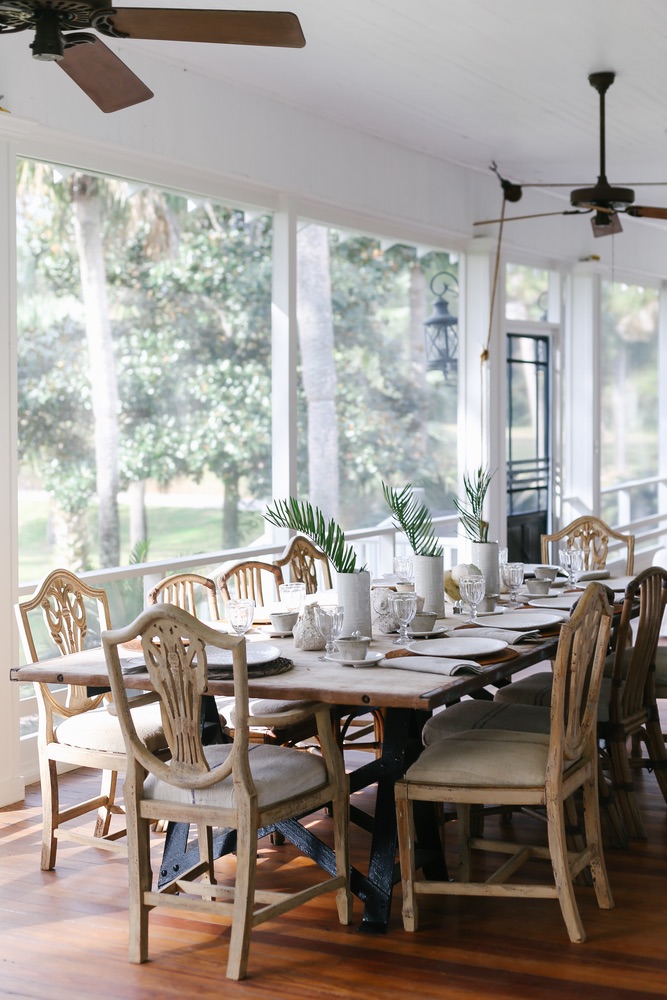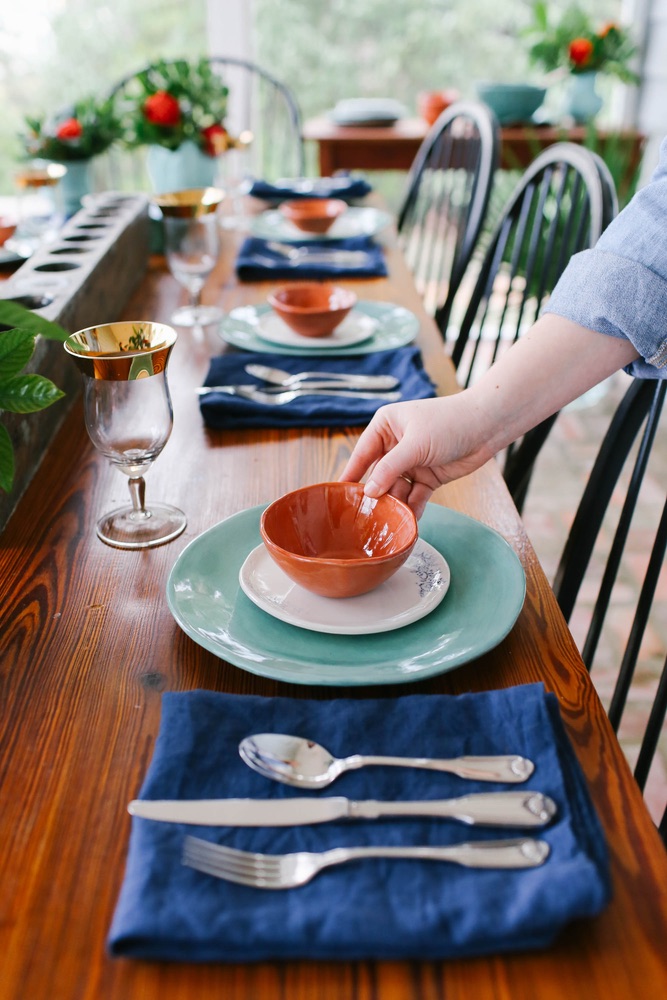 A Taste of Old Florida
From family recipes for smoked mullet dip and deviled crab to fascinating facts about tupelo honey made by bees who gather nectar from tupelo gum trees along the Apalachicola River, Saints of Old Florida is rich with culinary inspiration to create coastal menus wherever you live.
Steamed peel-and-eat shrimp are a great way to start the party. Serve with all three of these sauces to salute each author of Saints of Old Florida.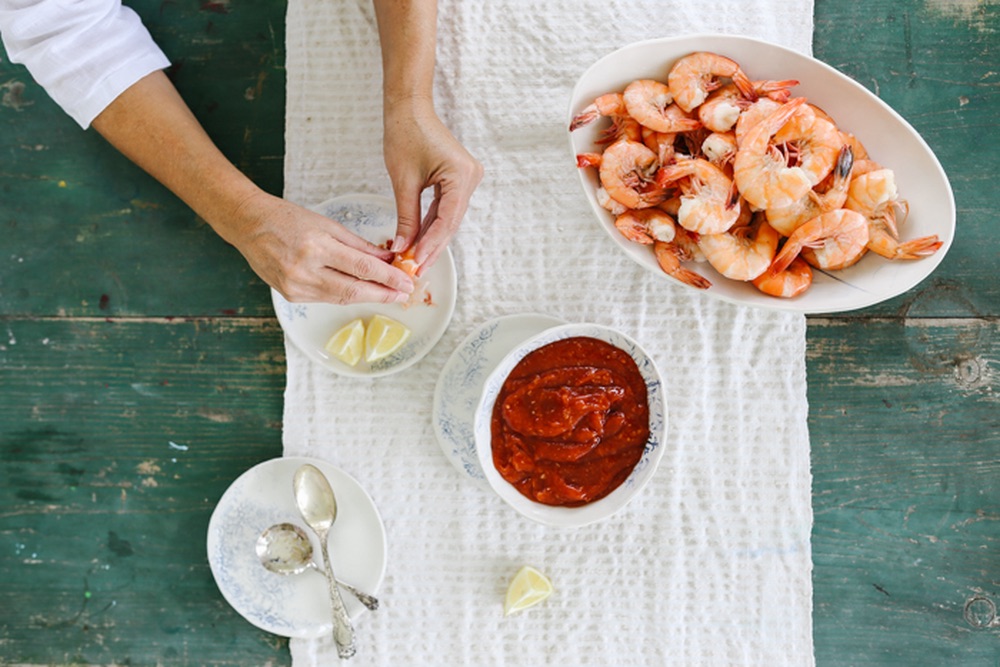 Cocktail Sauce Three Ways
Smoked Jalapeño Cocktail Sauce
By Christina McDermott
1 cup ketchup

2 tablespoons prepared horseradish

1/2 fresh squeezed lime

1–2 chipotle peppers, finely diced
Wasabi House Cocktail Sauce
By Emily Raffield
1 cup ketchup

1 tablespoon prepared horseradish

1 tablespoon soy sauce

1 tablespoon rice wine vinegar

1 tablespoon wasabi paste
Classic Cocktail Sauce
By Melissa Farrell
1 cup ketchup

2 fresh squeezed lemons

2 tablespoons prepared horseradish

3 dashes of Ed's Red Hot Sauce
— V —
---
Carolyn O'Neil grew up on the Gulf coast and graduated from Florida State University. She remembers driving with college pals to the St. Marks Café for "all you can eat mullet" nights and day trips from Tallahassee to St. George's Island where she once found a scorpion in her shoe. A friend's family beach cottage in St. Teresa will always be a special place where hammocks swing in the offshore breeze, screen doors squeak, and an outdoor shower washes away the salt and sand just in time for sunset dinner on the porch.
ARTICLE CATEGORIES