Taylor Haugen Foundation Continues the Spirit
By Andy Meinen
A year ago, like lightning from a summer evening heat storm, tragedy struck and a life was taken in an instant. For many, death is seen as the end, the final act in the drama of life.
But, sometimes death—in a complicated manner—can give birth to a new kind of life, a life that can live on in spirit and help to guide and nurture people for years or decades to come. Brian and Kathy Haugen know of just such a life—that of their son, Taylor Haugen.
Taylor, fifteen, died August 30, 2008 from injuries he sustained during a JV football game for Niceville High School. Taylor (known to family and friends as "T") may have had a passion for football, but he was also involved with the community and held an unbreakable bond with his Christian faith. "T was perhaps the strongest one in our family with a relationship with Christ," Brian Haugen said. "He is who I look up to."
Since his death, Taylor's parents have directed the Taylor Haugen Foundation, and have raised tens of thousands of dollars for college scholarships and area organizations. The foundation has impacted the lives of young people along the Emerald Coast by funding and promoting orchestral concerts, staging a performance by the multi-platinum rock band The All-American Rejects, and by presentations from two Heisman trophy winners including Tim Tebow.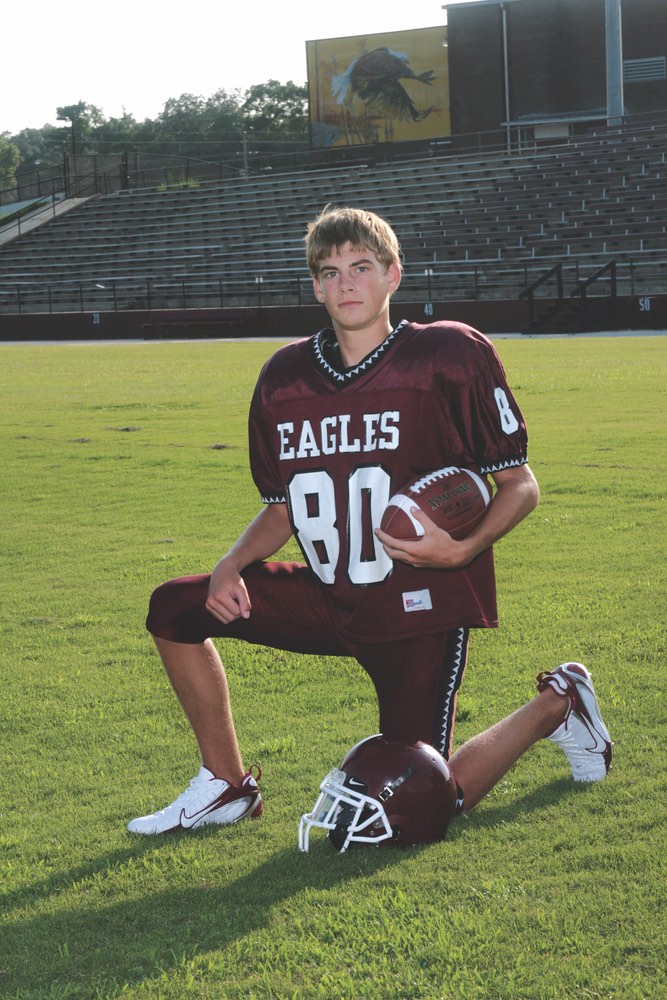 Inspiration and Efforts
The non-profit Taylor Haugen Foundation supports faith-based, civic-minded, overachieving student-athletes, and it assists organizations and community activities. The charity takes its inspiration and dedication from Taylor and the way he lived his life. His parents want the charity to emulate their son and to help those who hold the same values and whose faith is as important to them as Taylor's was to him.
The foundation has grown by leaps and bounds since its humble beginning, when Taylor's high school peers decided to start a memorial fund in his honor. According to Brian Haugen, the past year has been a whirlwind in terms of the activity surrounding the foundation. "It's like holding onto a wild stallion," he said.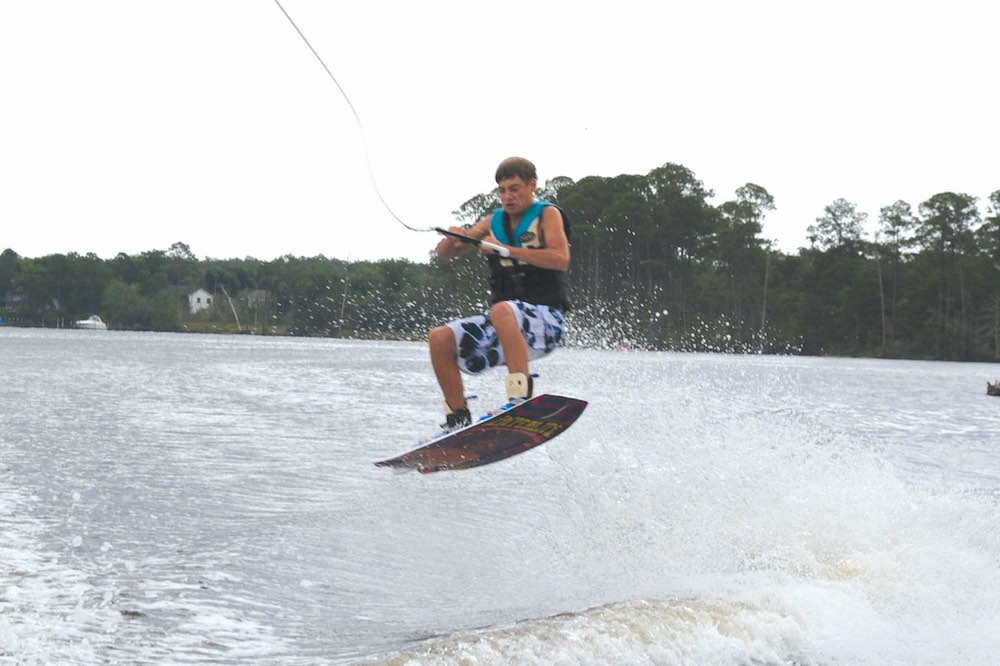 And that unbridled growth led to the highlight of the past year, when The All-American Rejects performed a sold-out benefit concert in March at Northwest Florida State College's Mattie Kelly Arts Center. The acoustic show was special since most of the 1,600 attendees were friends and family members of Taylor, along with students from area high schools. The concert raised more than $65,000. Rejects front man Tyson Ritter, who has a home on Scenic Highway 30A, said that he heard about Taylor's death when he was in the area last year. "I thought it sounded like such an unfortunate tragedy," Ritter said. "When the foundation asked me to be part of the benefit, I did not hesitate."
The All-American Rejects helped to propel the charity into high gear, but the foundation took its first steps last November with a silent auction sponsored by Emerald Coast Title Services. The auction, which was part of the title company's 25th anniversary celebration, raised more than $5,000, with all of the proceeds going directly to the foundation. Emerald Coast Title's president and founder, Delys Dearmon, said she was pleased to help, adding, "We are grateful to all of the local residents and businesses that came together in support of Taylor and what this remarkable foundation represents."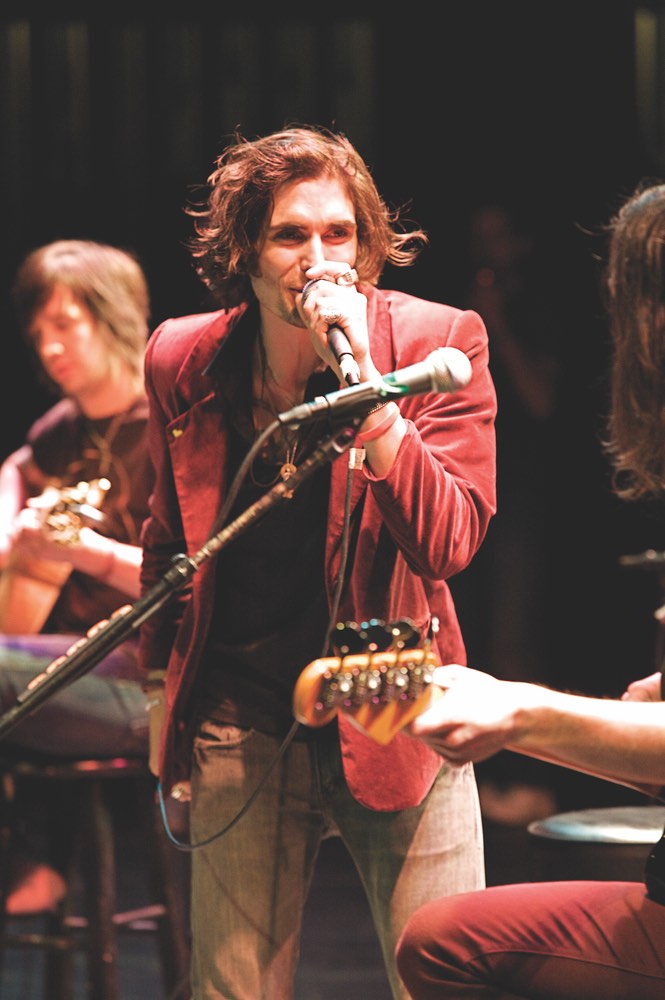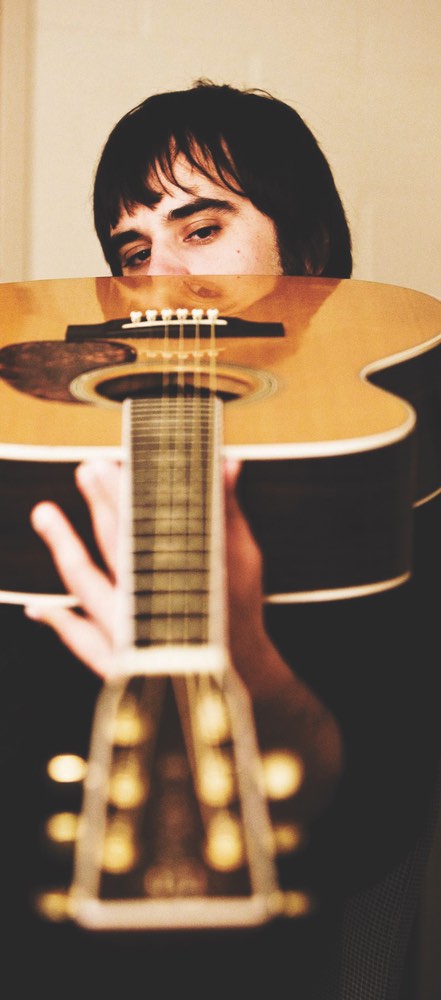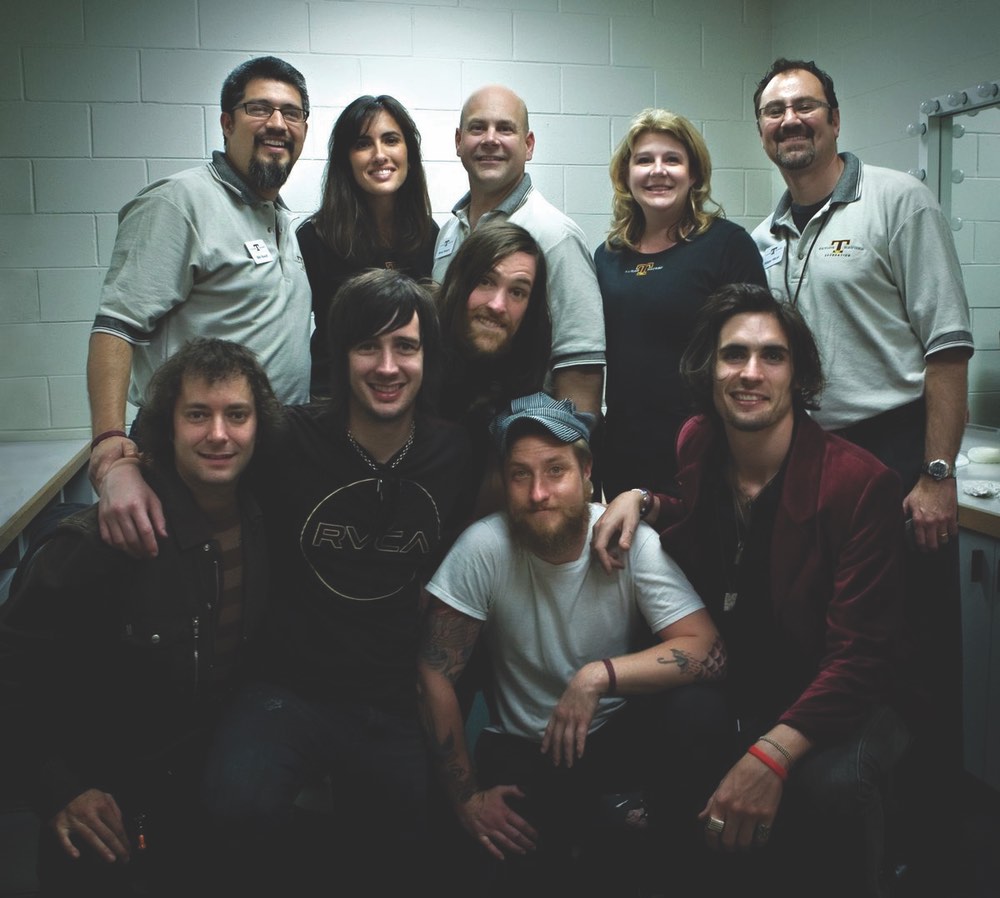 The auction was just the beginning of the charity's efforts. Next came the first tribute concert. In February, after twenty-seven years performing, the White Sands Orchestra performed their last concert to benefit Taylor's foundation. Brian Haugen had at one time played lead trumpet for the orchestra, and former band leader John Mizelle said that he had not one, but two reasons to say goodbye with the fund-raiser. "I'd like to do it on a high note, and I've known this kid since he was out of a highchair," he told the Northwest Florida Daily News in February. "He was truly a role model."
That role model, according to his parents, had a mind-set that was geared toward becoming involved and helping others. Taylor was a member of Niceville's wrestling team. He was in the National Honor Society, the Key Club, and he took part in the NaGISA Dive Team. He also was a PAL soccer referee. But Taylor's spirit didn't stop there. Taylor gave his time to others, just as others helped him, Brian Haugen said. "During the funeral, it was mentioned that T was always mentored by a neighbor across the street who was about six years older than him," he said. "T did the same thing with other kids. He was always passing it on, and the foundation is supposed to do the same."
Trophy and Scholarships
The foundation started with the idea of helping other students like Taylor, but that goal expanded to showcase one student-athlete along the Emerald Coast each year with the Taylor Haugen Trophy. The award—created by the All Sports Association—is the high school equivalent of the Wuerffel Trophy, which highlights collegiate student-athletes who have provided excellent community service and demonstrated outstanding academic and athletic achievement. The All Sports Association wanted to provide an award at the local level in Taylor's memory.
University of Florida quarterback Tim Tebow, together with Brian and Kathy Haugen, presented the Taylor Haugen Trophy last February to Fort Walton Beach senior Caise Vickery. Vickery, who is one of the top students in his class, received the award not only because he played soccer for Fort Walton Beach, but because he is also active in his church and involved in community service projects. Mike Coupé, president of the All Sports Association, said that the trophy is meant to embody everything that made Taylor such a special young man. "This year's winner, Caise Vickery, embodies those qualities and will help carry them forward. He was a great choice in that regard," Coupé said.
However, the foundation wasn't done there. The trophy is a great honor, but the charity wanted student-athletes to continue on to the next level. So, in May, the organization awarded each of three area students with $1,500 for scholarship money to be used at an accredited four-year college. Jesse Dean Quick, of Fort Walton Beach High School, and Krista Nicole Schumacher and David Jacob Hill, both of Niceville High School, were selected this year. The winners were chosen based on a balance of five different criteria: academics, athletics, community service, leadership, and Christian faith. Applicants also have to be graduating seniors with a weighted GPA of 3.5 or higher. "Jesse, Krista, and David are all exceptional young people, and we feel that they exemplify the same qualities that were so special in Taylor," said Heather Kilbey, scholarship committee chairwoman for the charity.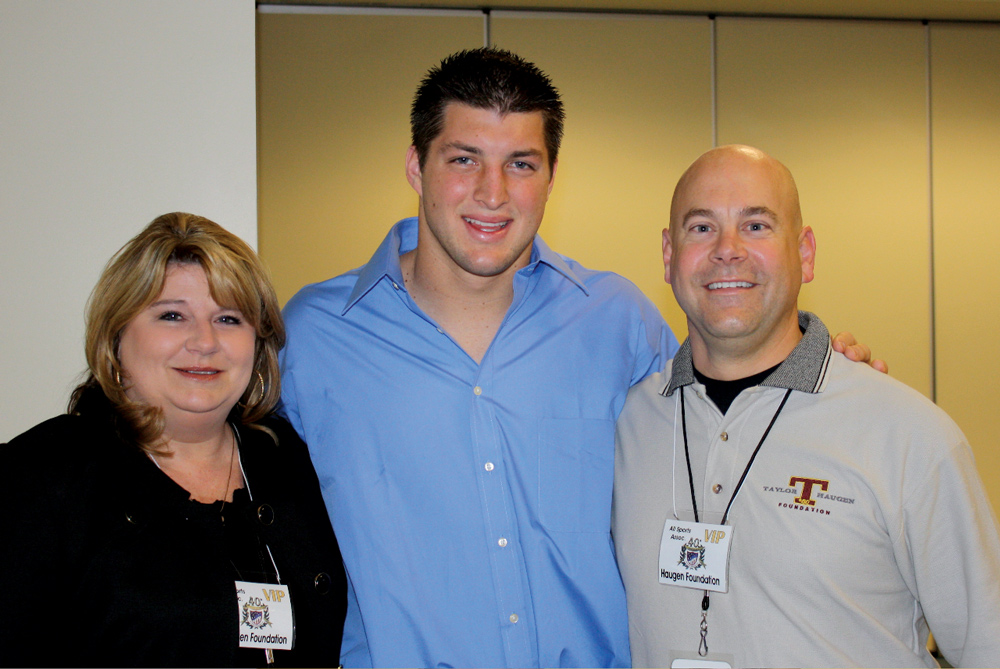 Foundation's Future
The foundation will continue to raise funds, Brian Haugen said. Starting in August, people can go into participating area McDonald's restaurants, and give to the charity with one dollar donations. All donators will have their names put on cards, which will then be displayed on a wall of the restaurant.
Another benefit show may soon be in the works. Haugen said that they've been in contact with other big-name musicians who regularly retreat to the Emerald Coast about other benefit concerts. He wouldn't say who they are, except that he and others in the foundation have approached a few folks and are still in talks.
But Haugen says that the main focus of the foundation in the near future is community involvement. He believes that the best ideas for events come from the people in the area. So, he encourages everyone to become involved and get in touch with him about setting up future events and fund-raisers.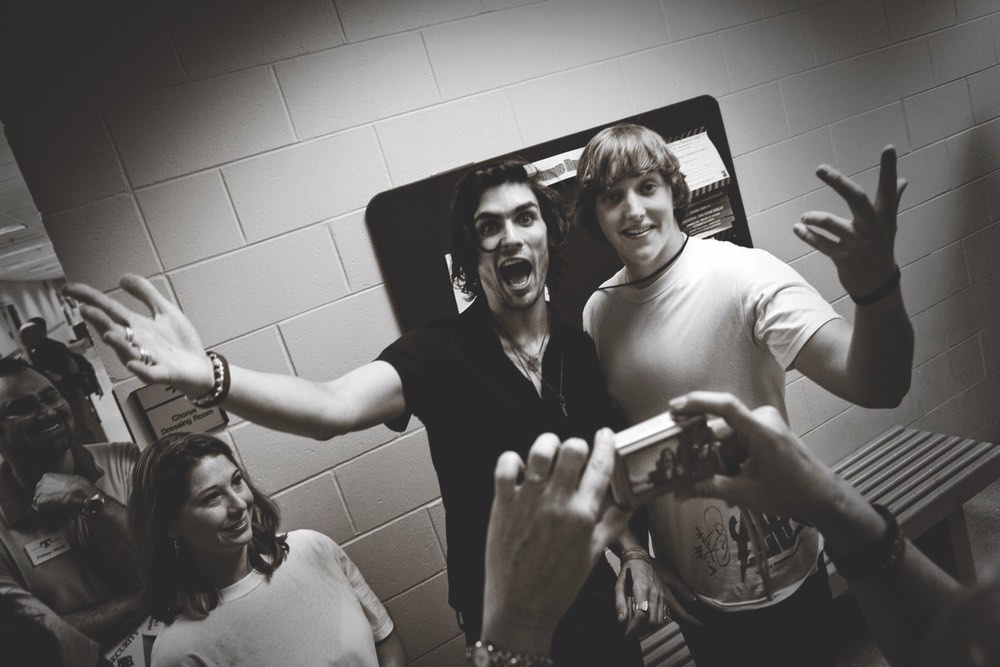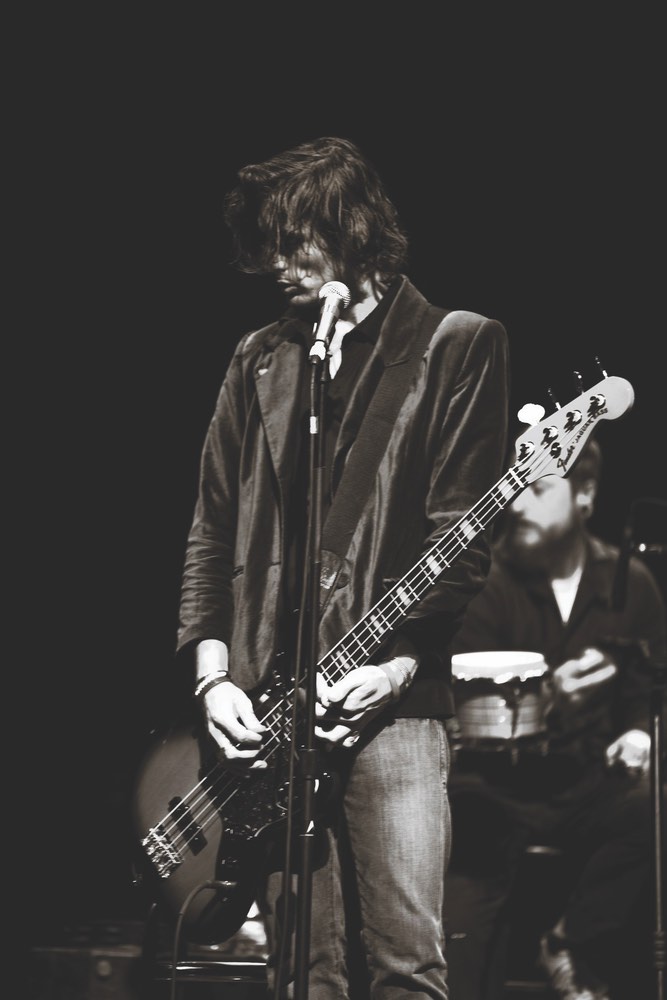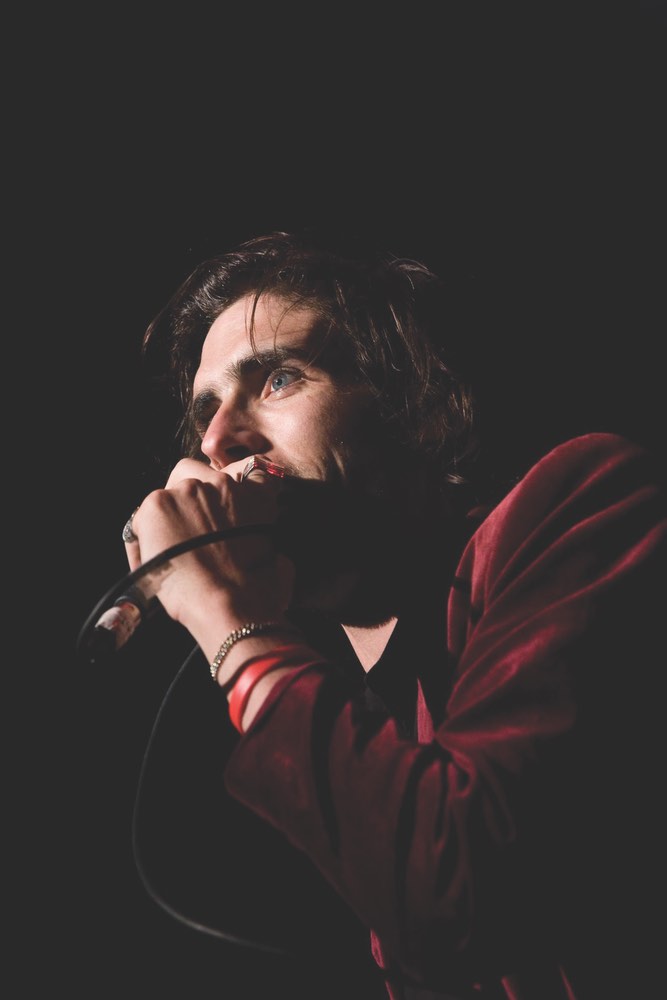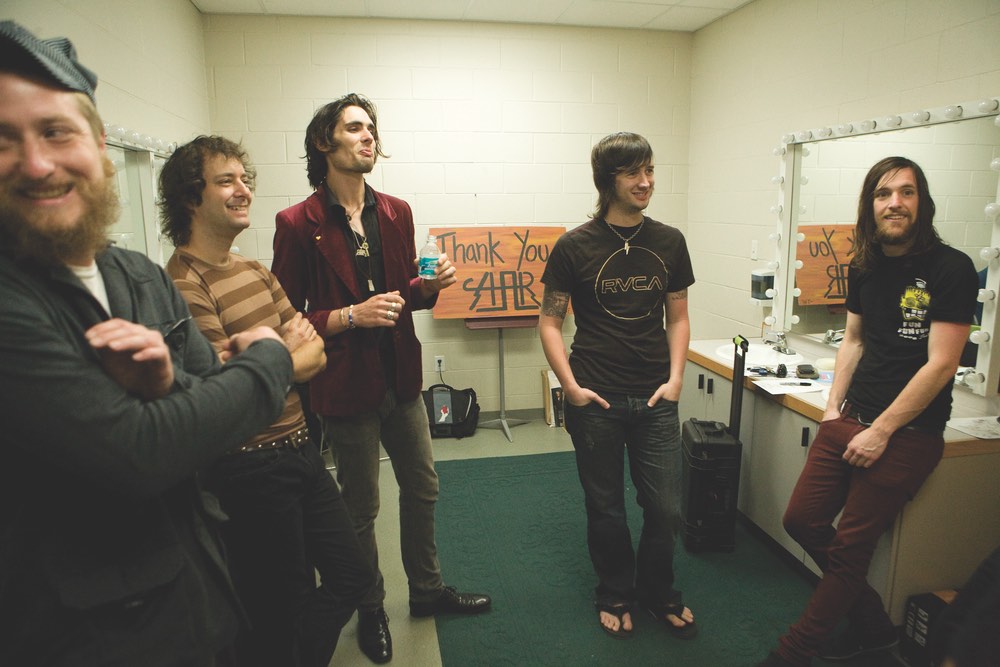 The Lord's Will
Losing a child is an unspeakable tragedy, but Haugen said that, in the past year, he's felt the hand of God shepherding Taylor's foundation. The past year happened the way it did for a reason—one that was not designed by man. "There hasn't been a lot of planning," he said. "It all just kind of unfolded. T prequalified for heaven. God has blessed us with enough knowledge for T's intent. Clearly, we see that God's work is in this. Our loss is unimaginable, but the positive effect that it's had is to bring kids and adults closer to Christ."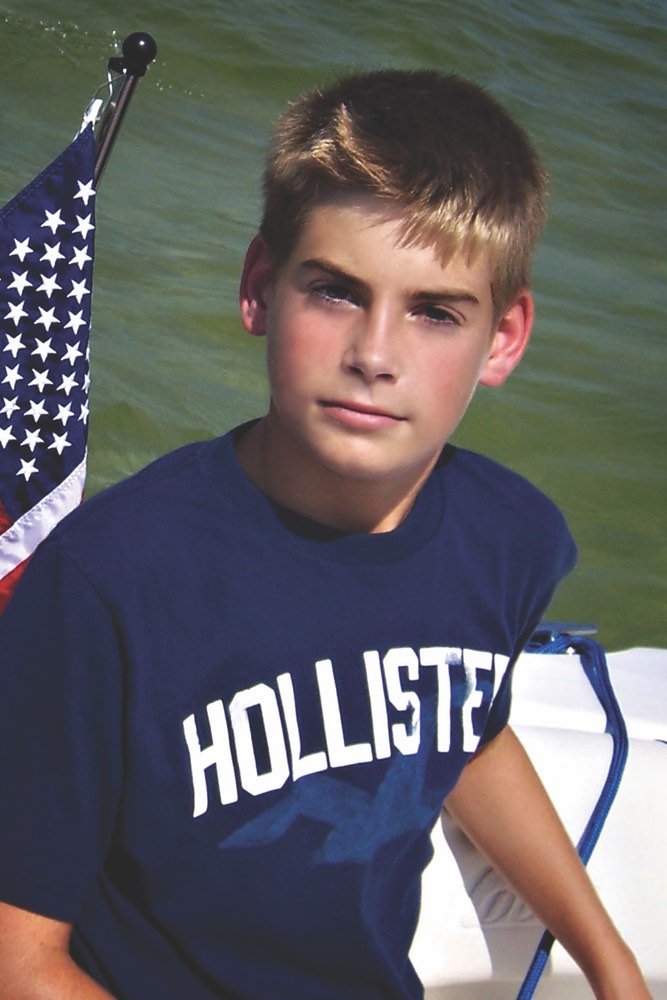 ARTICLE CATEGORIES