By Kirsten Reed | Photography by Romona Robbins
"Sweet Dreams."  It's a phrase many children hear as loving parents kiss their foreheads and tuck them into their cozy beds every night. Fingers tightly grip a trusty blanket or a furry bear, and the pajama-clad child snuggles down into the warmth of safety and familiar surroundings.
But that is not the case for more than 1,400 children in Walton, Okaloosa, Santa Rosa, and Escambia counties (District 1). These innocent victims of neglect, abuse, and abandonment make up the silent epidemic spreading into our communities; there are as many as 700 children in Walton and Okaloosa counties alone. Only 304 foster homes currently exist in District 1 and the shortage of beds is a growing problem. In addition, approximately 45 percent of siblings must be separated due to the shortage, making the trauma even more difficult to endure.
Organizations such as Children in Crisis (CIC) and the Children's Advocacy Center are working to change this problem and provide a warm, safe, and loving environment for these children as they begin their emotional healing. Children are protected by CIC and are taken care of until their own parents can clean up their act or, in some cases, until a new family is found to care for them.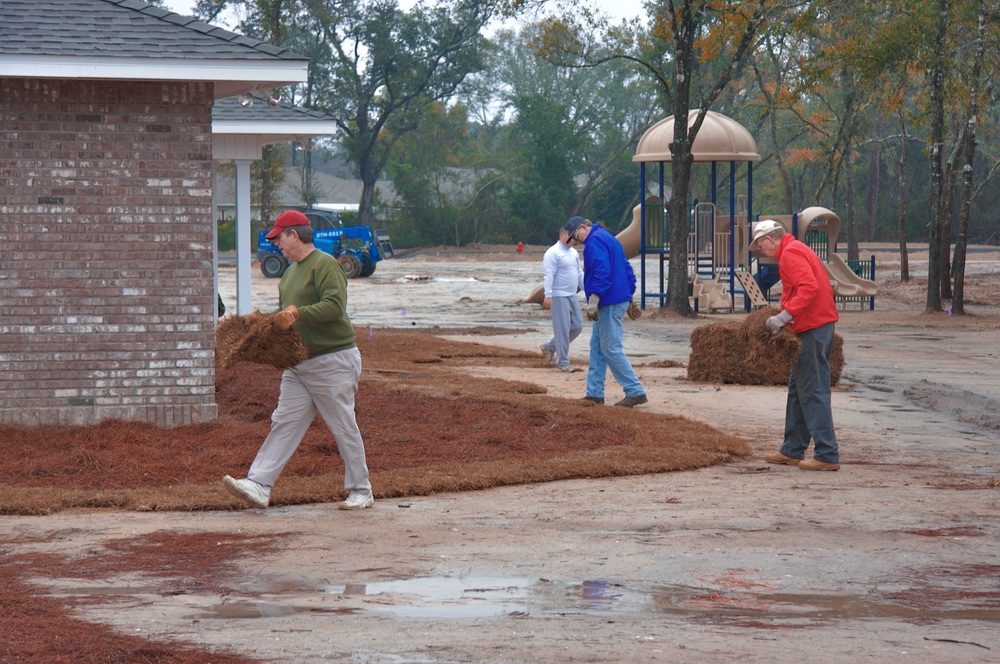 Each child is an adventure into a better life - an opprotunity to change the old pattern and make it new.
Children in Crisis opened the first phase of a new community in early 2008 to address this growing problem and to provide appropriate care and shelter for children without a home. The Children's Neighborhood, the first of its kind for Northwest Florida, will house facilities such as an Emergency Shelter House, and the Susan Wesley House – the first of four Group Homes, the Blessings House, an Administration House, and a Recreation Center. The goal of the project is to establish a stable, nurturing environment for children that will minimize the disruption of multiple foster-home placements and the separation of siblings.
"We are very excited to be able to provide stability and hope for neglected, abused, and abandoned children. We have had such wonderful support from the community, volunteers, the board of directors, and wonderful staff. As I look into the future, it is bright – in five years we will have four foster homes, an emergency shelter, an administration building, and recreation center," said Ken Hair, President of Children in Crisis, Inc.
The Children's Neighborhood makes its home on Hurlburt Road in Fort Walton Beach, thanks to a charity land lease of 20 acres granted by Okaloosa-Walton College. No federal or state tax funds were used for construction and the entire $5 million cost for this initial phase of the neighborhood came from private, business, and community donations. Support is still needed to fund the operations and second phase of the neighborhood.
"As we continue to progress to the next phase, we are happy to have the support of the community, but also see the challenge of sustaining the operations of providing for the children. We will continuously look to volunteers and the community for much needed support," said Hair.
The Emergency Shelter will serve as the first stop for children when they are found in, and extracted from, a dangerous environment. This eight-room facility provides shelter for 12-16 children. Previously, no emergency shelter existed for infants and children who were suddenly removed from an abusive environment. With a staff of professional and experienced personnel available around the clock, children will be greeted with warm smiles and the child-specific treatment needed. A team of community doctors and nurses will be on call to assist with care as needed.
If foster care is necessary, the child will then be placed in the loving environment of the Blessings House.
After a child has received the necessary care in the Emergency Shelter, they are then placed in the Susan Wesley House. The child remains here until legal decisions have been made whether to release the child back to the parents or if foster care is required. If foster care is necessary, the child will then be placed in the loving environment of the Blessings House. This home serves as a transition place for children who are awaiting adoption or long-term home care. The staff has carefully chosen house parents, including one married couple and two single women, to foster the children and provide a family-type environment.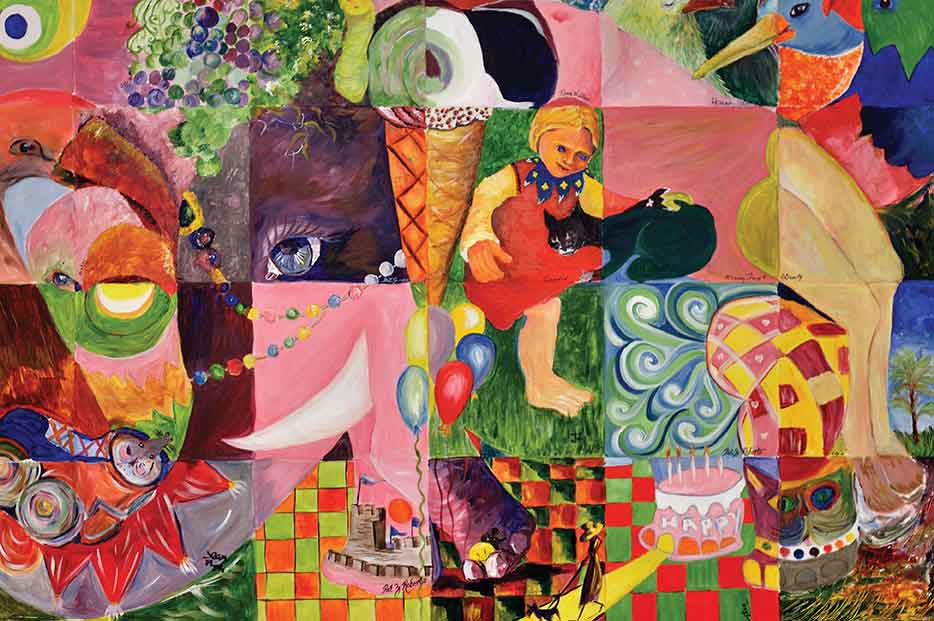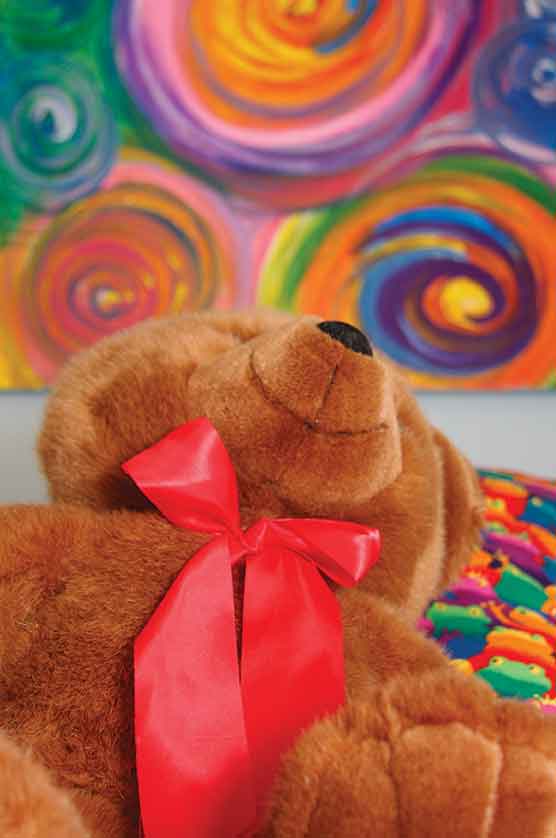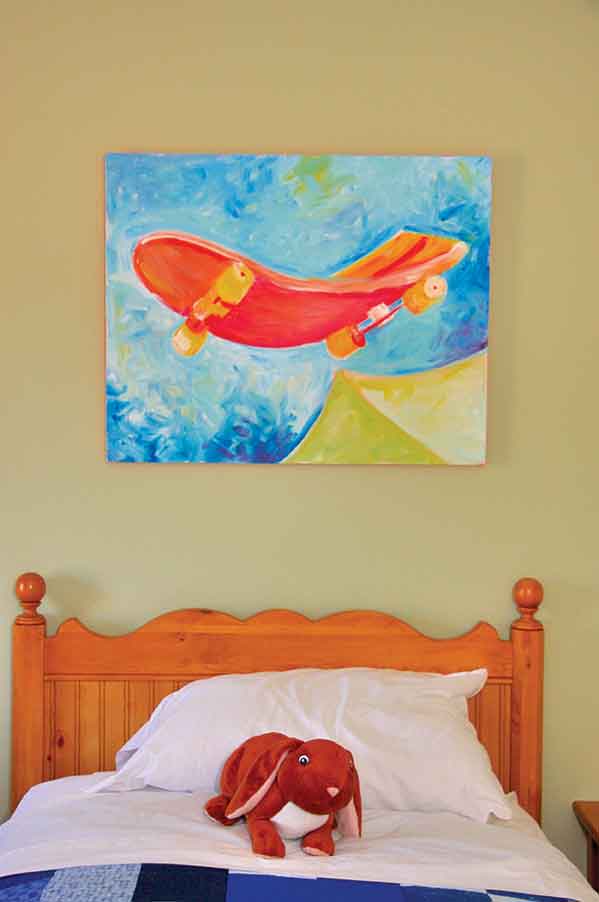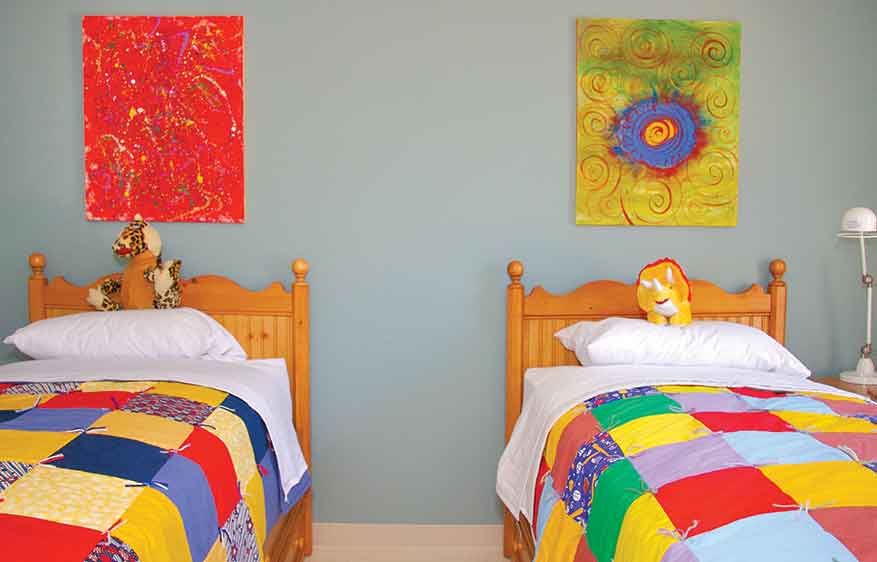 Once children are close to turning 18 years old, they are directed to a transition house with a team specifically trained to help them shift into mature and responsible adults. The staff is responsible for preparing them in daily life activities, such as holding down a job, going to college, and performing household duties. This final step gives them the knowledge and life applications they need to function independently as successful, contributing adults in the community.
Each room in the Emergency Shelter and the Susan Wesley House was planned in detail, from architecture to décor. Chairperson of the CIC design committee, Kelly Porter-Smith, of Porter-Smith Designs located in Miramar Beach, incorporated the talents of many local designers to complete the furnishings of both homes. The house is brightly designed with a coastal theme throughout.  Professional designers from Sugar Beach Interiors, in addition to a team of volunteers led by local supporter, Connie Gilbert, gave their time and talents to help design the interior décor.  Additionally, Sugar Beach Interiors graciously furnished the homes at cost. "We wanted aspects from the beautiful coastal area we live in to be incorporated throughout the house. With the neighborhood being away from the ocean, we thought it would be nice to bring the ocean to them," said Robin Lowery, interior designer with Sugar Beach Interiors and volunteer with CIC.
We hope that knowing another child cared enough to create bright and cheerful art with them in mind will ease their pain—if only for a moment," said Lowery.
Special consideration was given to the artwork chosen to decorate the children's bedrooms. Above each child's bed are pieces of art created by children from Liza Jackson Preparatory School located in Fort Walton Beach. "We hope that knowing another child cared enough to create bright and cheerful art with them in mind will ease their pain—if only for a moment," said Lowery.
"I am truly amazed and very thankful for the great support from our community. The wonderful commitment from interior designers and businesses has played a vital role in our progress," said Hair. Several local businesses have helped with design, décor, and furnishings of the first two homes. These include: Porter-Smith Designs, Inc., Infinity Flooring, Destin Lighting, Sugar Beach Interiors, Interior Detailers, Inc., Shaw Industries, Dal-Tile, United Lighting and Supply Co., Cabinet Source, G & L Marble, Florida Bath & Surfaces, Gulf South Distributors, Americasmart, Palm Paper & Supply, W Design and Planning Group, Arts TV and Appliance, Independent Flooring, Lafayette Interior Fashions, Corporate Design Systems, and Leigh Wright Interior Design, Inc.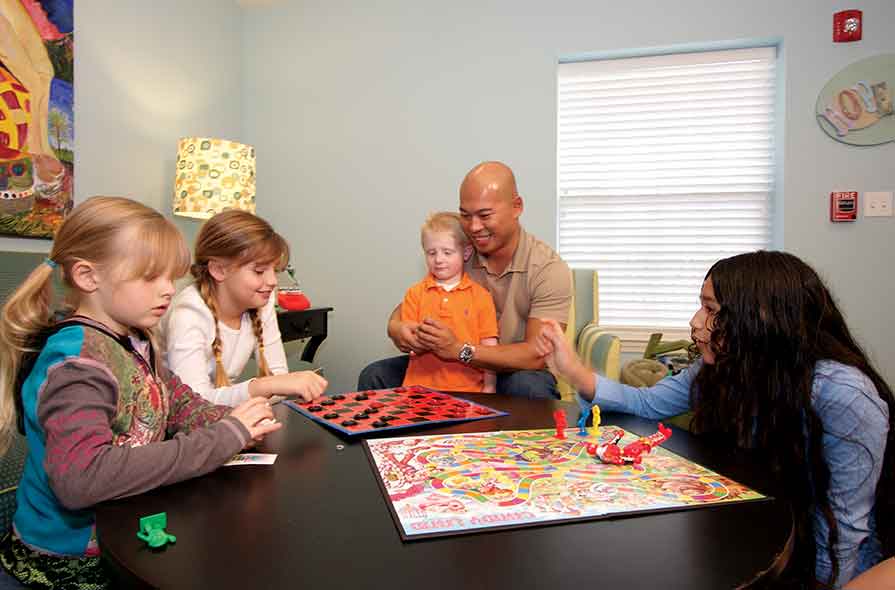 The United Methodist Children's Home in Fort Walton will manage the day-to-day operations of the Children's Neighborhood. "We have contracted with the very experienced staff of the United Methodist Children's Home for the daily operations of the neighborhood. We have worked out agreements on the procedures and guidelines to be followed in the home. The difference is that we'll operate as an inter-denominational facility," said Walt Maine, head of the faith community committee of Children In Crisis. CIC is providing the opportunity, and encouraging those from the local faith community, to become involved in nurturing the spiritual needs of the children, as well as their physical needs.
The objective of Children In Crisis, is to provide homes and establish hope for abandoned, abused, and neglected children of Walton and Okaloosa Counties. "Our goal is to become part of the neighborhood and to provide the children as normal a living environment as possible," said Maine. With the help and support of sponsors, donations, and volunteers, CIC will continue to flourish, providing more home placements and a loving, caring, and nurturing environment for children in need.
— V —
Several opportunities still exist for helping the homeless, neglected, and abandoned children of Northwest Florida, including reading to the children, becoming a volunteer caregiver, serving as a committee member/chair, sponsoring a fundraiser, participating in local fundraisers, and offering administrative assistance. Anyone interested in fostering a child, donating money, or volunteering time to make a difference in a child's life, should contact Children In Crisis, Inc., Executive Director Ken Hair at (850) 651-1537 or visit their website at www.childrenincrisisfl.org.
ARTICLE CATEGORIES