Biking Gets a Boost from Pedego
By Jordan Staggs  |  Product Photography courtesy of Pedego Electric Bikes
Last fall, the two-wheeled commuters of Northwest Florida's Scenic Highway 30-A discovered a quicker way to go to and fro along the eighteen-mile stretch of coastal road. Passing through colorful beach towns and chic resort areas such as Alys Beach, 30-A is known as a vacation destination for Southern tourists who want a unique experience on the Gulf of Mexico's white-sand beaches. The area is also favored by many celebrities who either own homes here or visit frequently.
Biking is a popular pastime on 30-A and the ideal way to travel, whether you're heading from your vacation home in Blue Mountain Beach to do some shopping in Seaside, off to enjoy drinks and live music at the Red Bar in Grayton Beach, or just spending the day cruising from one scenic stop to the next. Thanks to Pedego 30A, the area's first all-electric bicycle shop, travelers can enjoy the scenery without needing more hours in the day to get to it all. Pedego Electric Bikes are an environmentally friendly alternative to gas-powered vehicles, but they go faster than conventional bicycles and still provide exercise. They can be pedaled manually or electronically, and riders can get assistance up to twenty miles per hour with PedalSense technology, which operates at five different power levels.
"From my first ride on a Pedego, I fell in love with the simplicity of it," says Jason Medina, co-owner of Pedego 30A. A Destin native and U.S. Coast Guard retiree, Jason and his wife, Emily, were Pedego fans before they decided to open Pedego 30A in the WaterColor Crossings shopping center of Santa Rosa Beach, Florida, last November. "I love the ease of getting around, the alternative transportation aspect of these bikes. The flexibility and choices of destinations and routes are so liberating! I can go whenever, wherever—as I choose."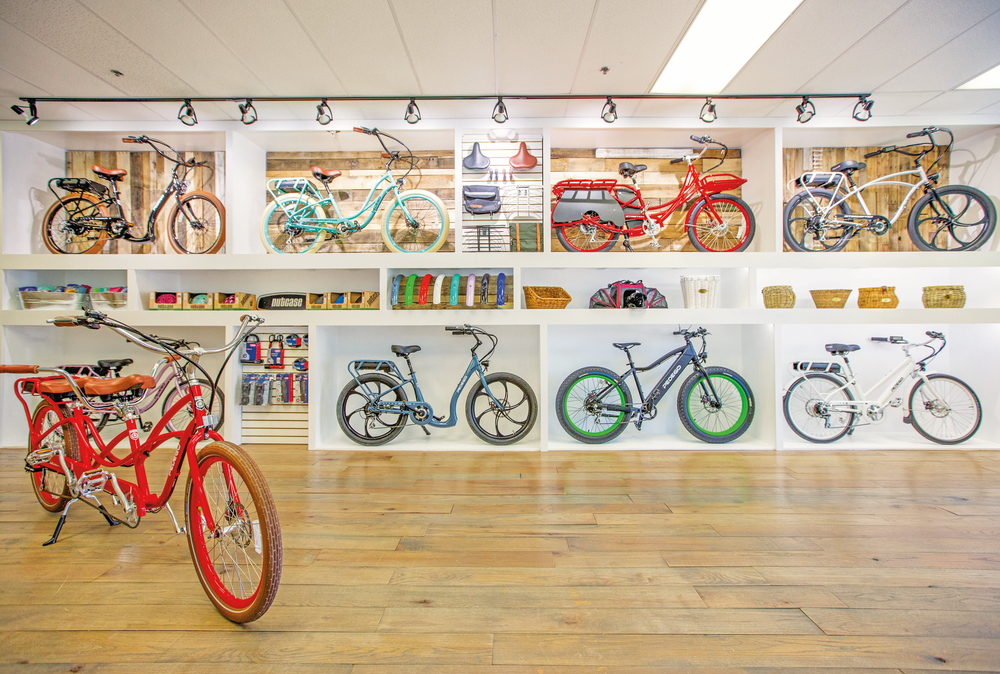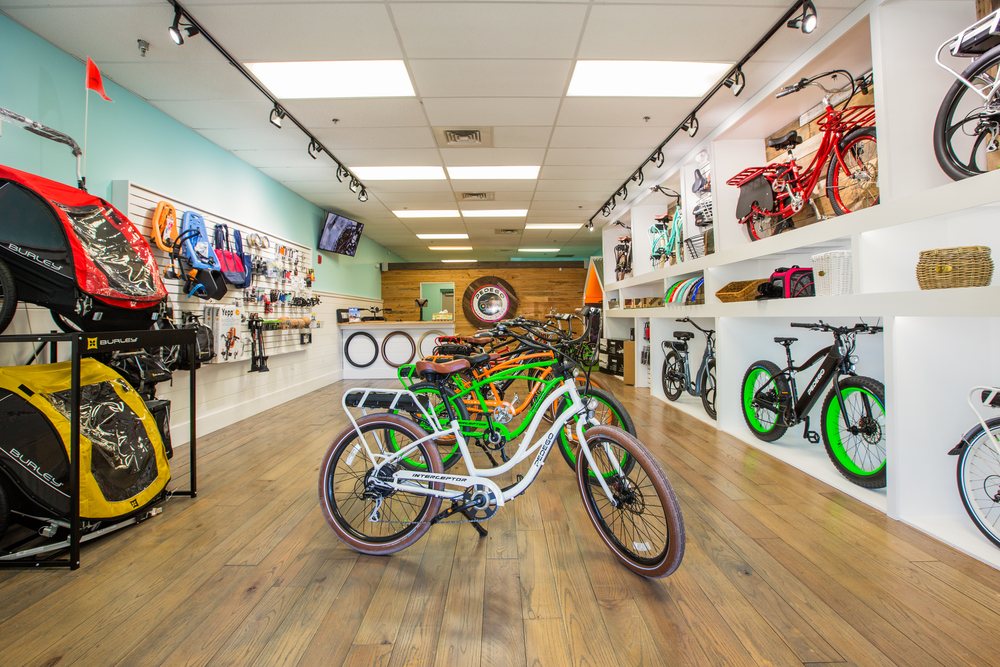 It's not just a Florida thing—Pedego 30A became the brand's eighty-ninth store location upon opening, and Pedego has moved to the top of the list as America's best-selling electric bicycle since its inception in 2008 in Orange County, California. Its ten high-quality models include cruisers, tandems, commuters, fat-tire bikes, mountain bikes, cargo bikes, and a convenient electric folding bike. "Pedego electric bikes are a perfect match for the Emerald Coast," says Pedego CEO and cofounder Don DiCostanzo. "With a choice of colorful bikes at hand … the South Walton community is sure to be delighted by Pedego 30A."
Pedego 30A offers sales, rentals, maintenance, and a variety of products and accessories for cyclists, including Nutcase Helmets, Thule, ABUS, Yepp, Burley, and many more. Scenic 30-A bike tours are also available with a reservation. "A Pedego electric bike rental is the most fun way to get out and explore Scenic Highway 30-A and beyond," says Pedego 30A co-owner Emily Medina. "Riders can go so much farther, and faster, with a ton of fun along the way. With ten models to choose from, there's a bike for everyone."
With their whisper-quiet motors and powerful lithium-ion batteries, Pedego bikes make headwinds, hills, and long trips a breeze, so riders can enjoy more miles and reach destinations with a smile.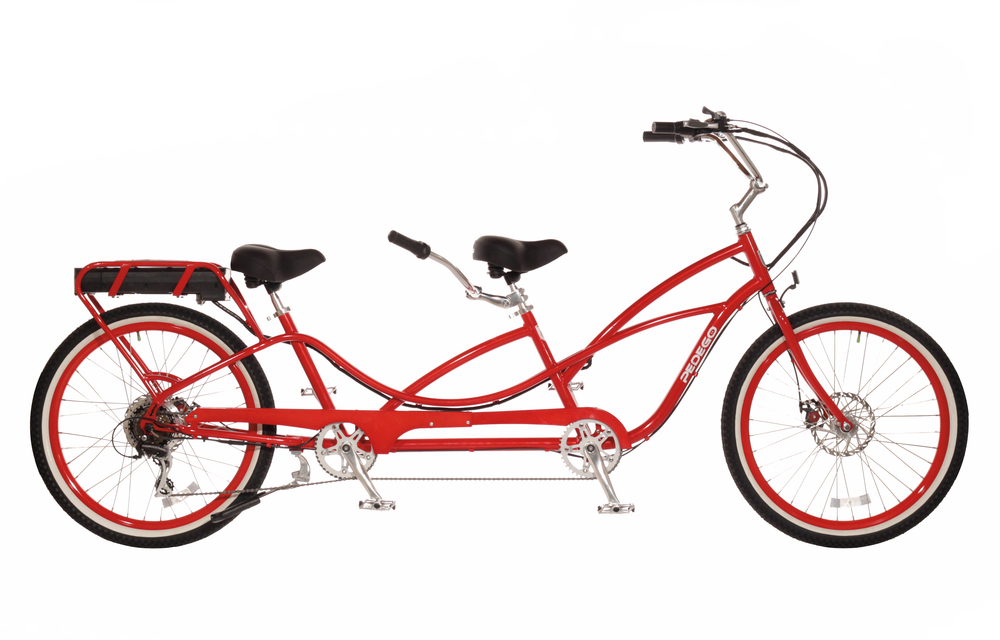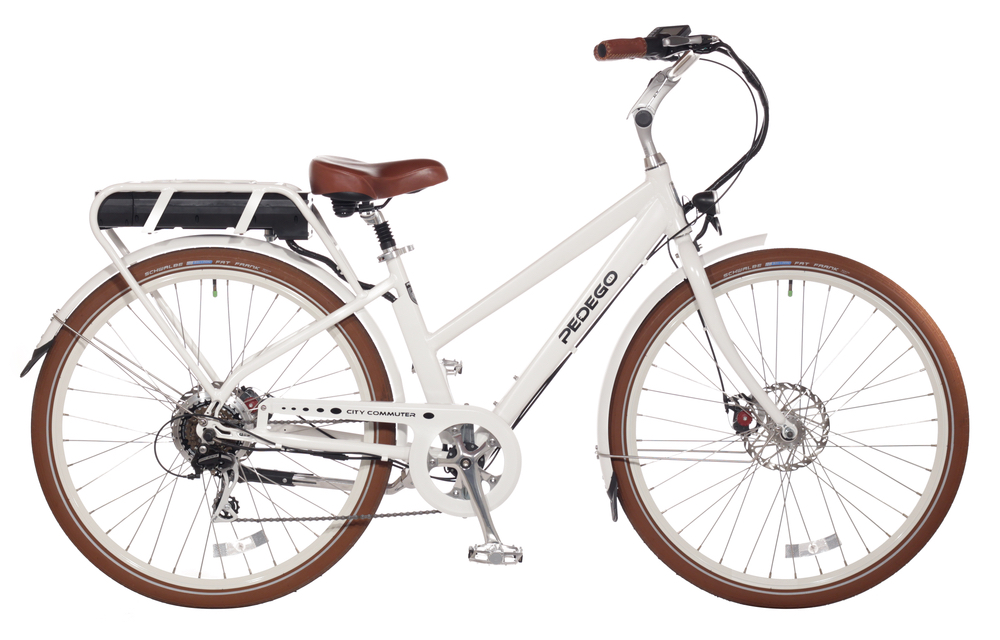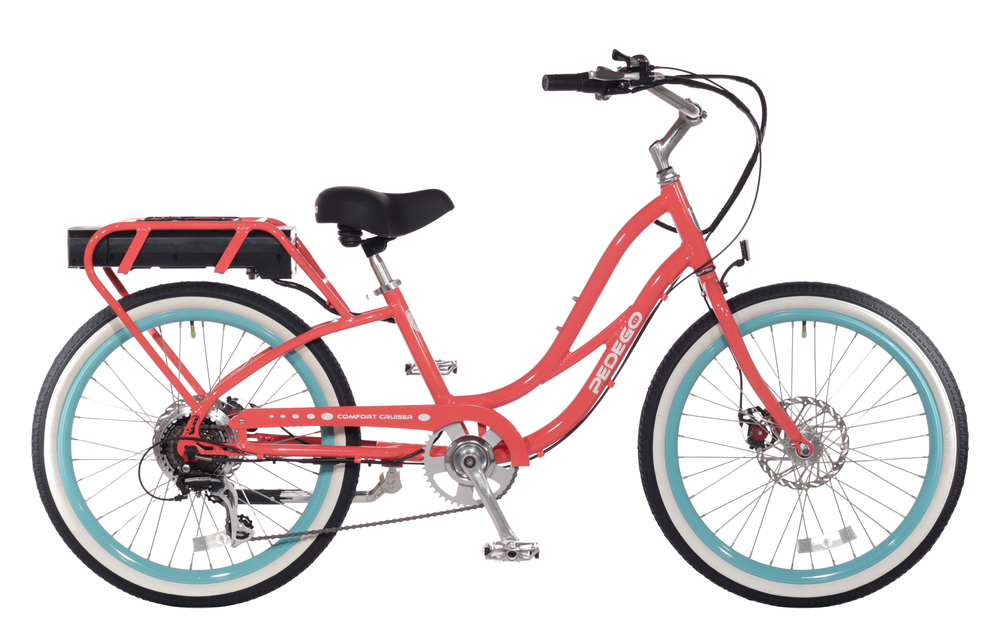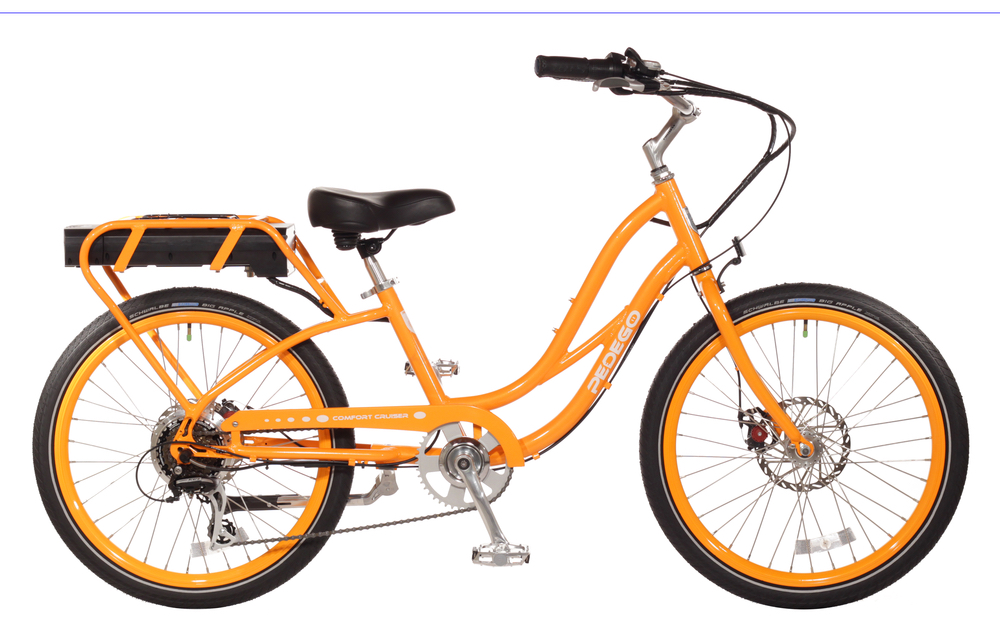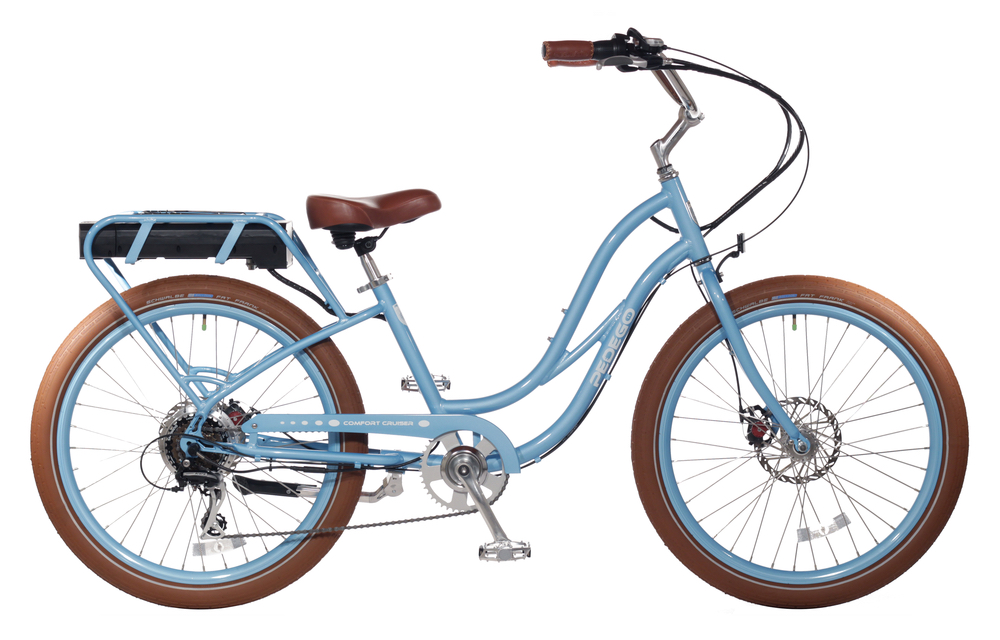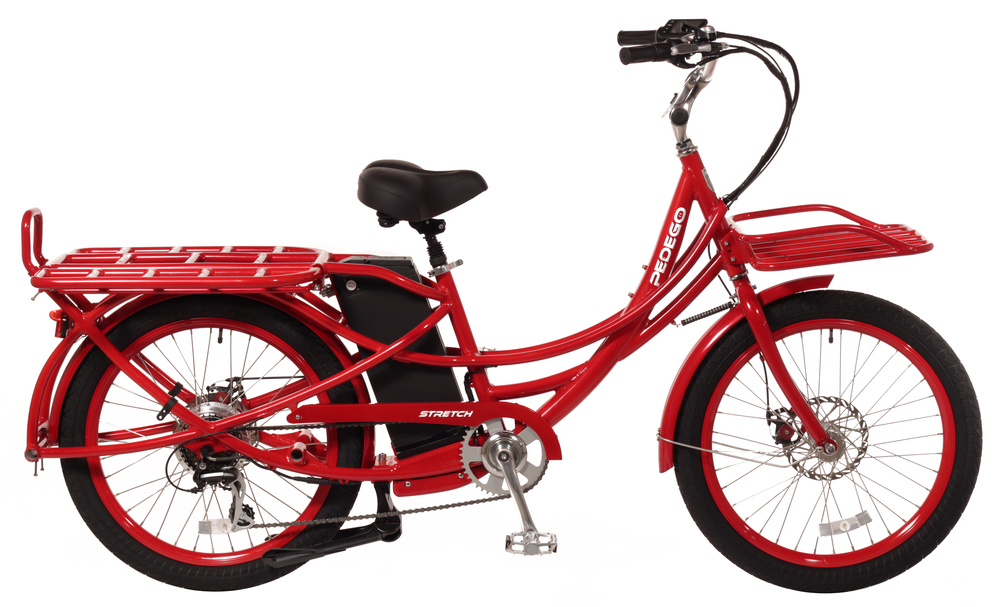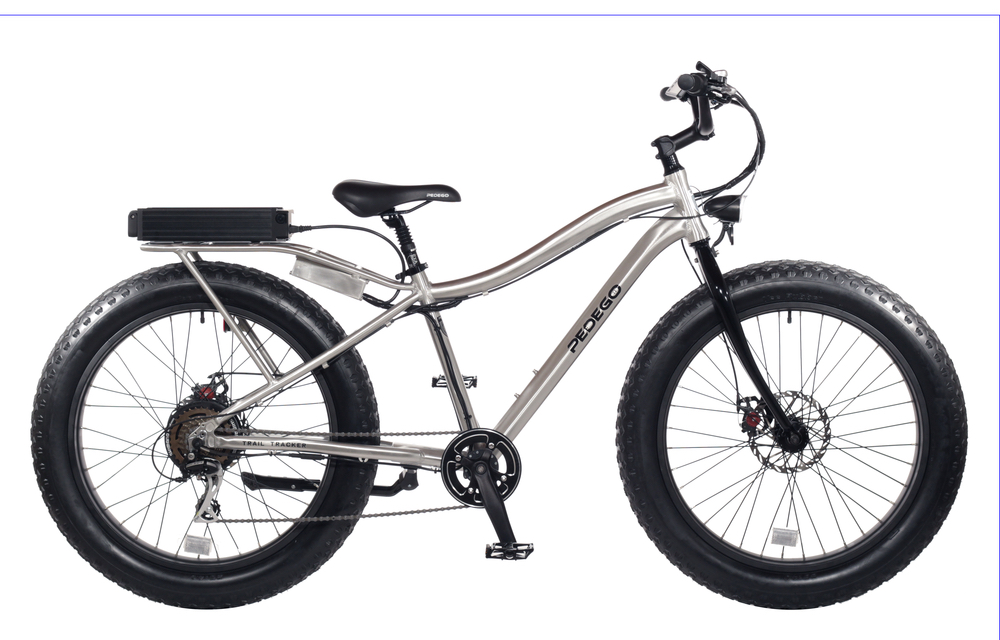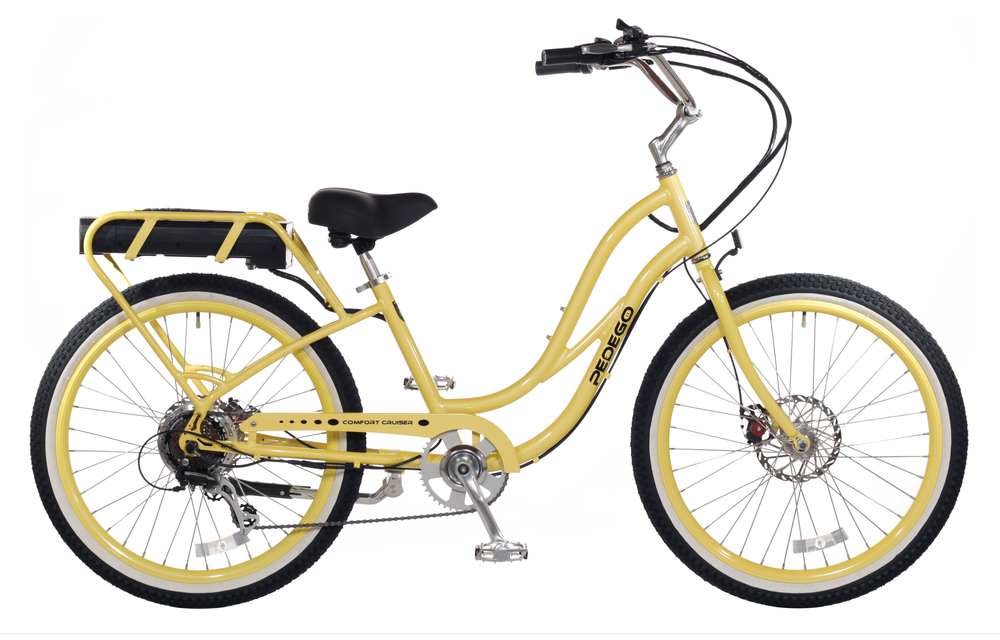 —V—
---
Learn more at www.Pedego30A.com, call the shop at (850) 598-6380, or visit Pedego 30A at 174 Watercolor Way, Suite 106, in Santa Rosa Beach, Florida.
ARTICLE CATEGORIES