By Sallie W. Boyles | 
Photography by Cody Jordan
Over the past ten years, Christian and Tandy Hinrichs have attained what most recognize as phenomenal achievements in the spa and salon industries as owners of The BackRub Store and founders of Fusion Spa Salon. With plans under way to launch their eighth location in 2011, many want to know the secret of this couple's success in the face of huge challenges, including a devastating hurricane, a life-threatening illness, and a rough economy that last year's oil spill made even worse.
The answer to that question begins with another—the one Christian asked Tandy when they were first married: "If you could own any business, what would it be?"
Instead of pursuing separate professional paths that would send them in different directions, forcing the couple to spend most of their time apart, Christian envisioned the two of them working together to build a livelihood. As she pondered a world of options, Tandy knew that her drive to help others would play a significant role in any venture.
"While in banking," says Tandy, "I became conscious of the fact that people didn't have much time, so I focused on fulfilling all of their needs in one sitting. It wasn't enough to help someone open a checking account; I made sure the customer had an ATM card and overdraft protection to go with it."
They both approached business ownership with knowledge about running successful commercial enterprises. Besides banking, Tandy also had experience in the retail and legal sectors, while Christian, an entrepreneur since high school, had been in advertising and owned automotive businesses. Pooling their business insights, the two also drew from a shared religious faith.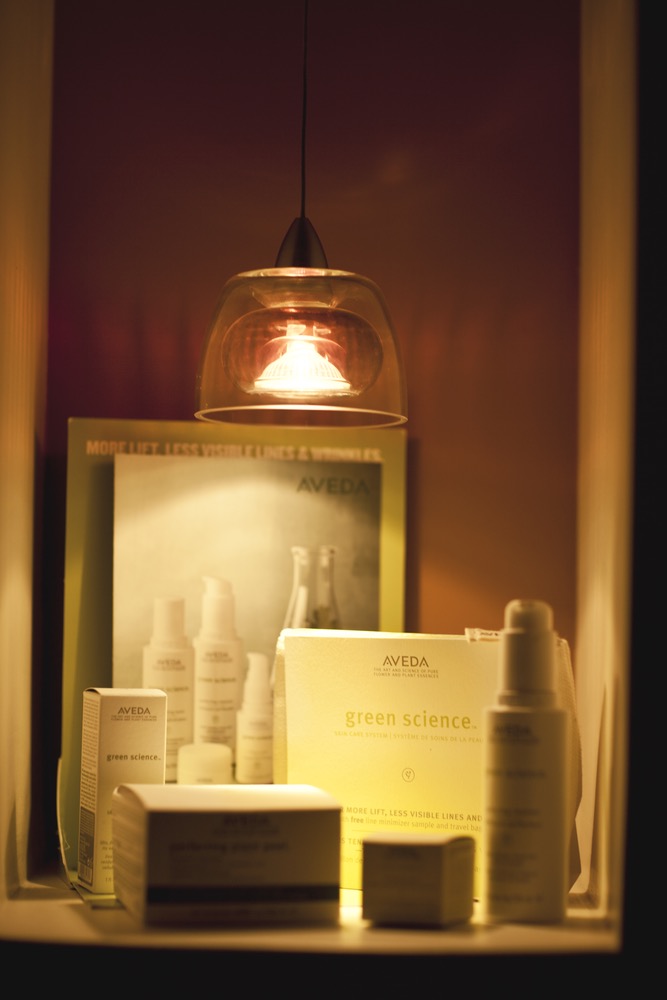 "Our business goals might not be typical," says Christian. "We believe our work must be pleasing to God, which gives us the responsibility to approach our endeavors with a pure intent and a servicing heart. From our staff to our guests, all should feel that we genuinely care about their well-being." Equally important, they determined early on to measure their success by whether or not they had time to be together.
To answer Christian's question regarding the type of business would she own, Tandy yearned for a soothing, nurturing environment. Though gratifying, banking had been stressful. The peaceful atmosphere of a spa, she decided, would be ideal. It didn't matter that neither she nor Christian knew much about the industry; they believed that their objectives would be in sync with the business model they had in mind.
We believe our work must be pleasing to God, which gives us the responsibility to approach our endeavors with a pure intent and a servicing heart. From our staff to our guests, all should feel that we genuinely care about their well-being.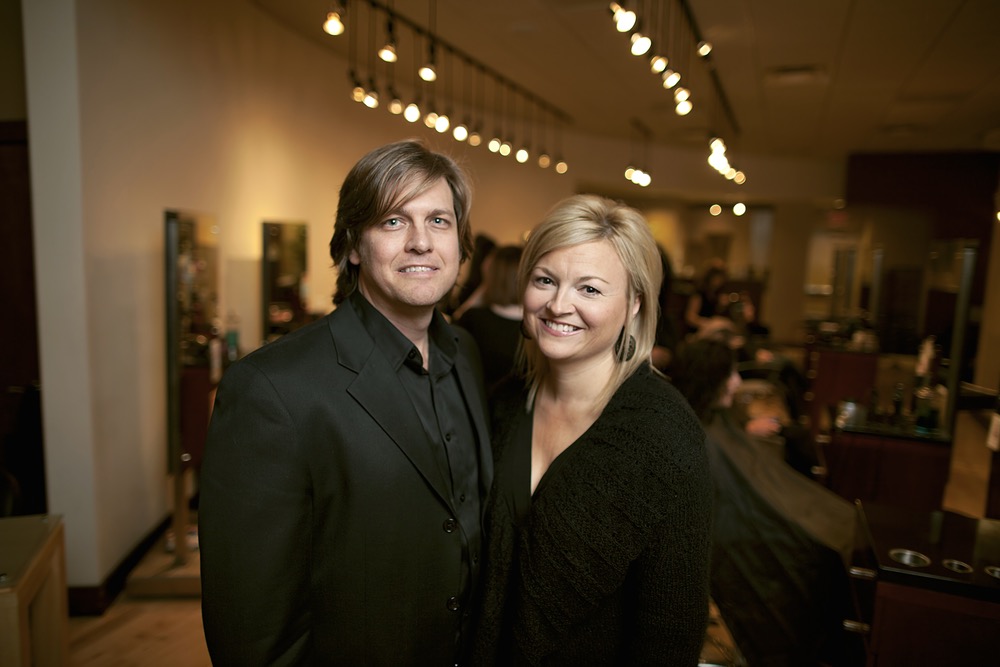 In November 2000, the couple bought The BackRub Store. Located in Pensacola's Cordova Mall, the establishment was not flourishing, but Christian and Tandy recognized its potential. As one of the first commercialized massage therapy businesses in the Pensacola area, the operation, situated among other high-end retail stores, was ideally located. The experienced staff was another asset. "We kept them on board by making our employees happy," says Tandy.
Tandy also wanted to incorporate a reputable product line that would draw customers into the store. In 2002, they were approached by Aveda, now owned by Estée Lauder. The idea of selling high quality, naturally derived products was appealing, but Aveda's commitment to environmental stewardship, along with its history of supporting small growers and women in emerging countries, sealed the deal. "It is an amazing product line to represent," Tandy says.
Upon partnering with Aveda in 2003, the Hinrichses launched their first Fusion Spa Salon in Pensacola Beach. "We're co-branded with Aveda, but we also have our distinct Fusion identity," explains Tandy, who has worked to build a reputation for honoring customers.  "We welcome them as soon as they walk in the door," she says, "and then we encourage them to communicate exactly what they want from their experience."
"You can get a great massage or facial from plenty of places," Christian injects. "It really is about the experience."
To ensure exceptional service, the Hinrichses invest heavily in their staff, attracting and grooming individuals who demonstrate initiative and work well as a team. Their unique team approach to retail management, a design of Tandy's, further promotes continuity of quality. Rather than placing one store manager at each location, five individuals with different functional viewpoints circulate among the facilities.
"No one excels in everything," says Christian, "so we've found that it's best to allow each high-level manager to focus on his or her best attributes. By exposing all of our staff members to each top manager, we ensure that all of our employees and customers benefit from the best of what Fusion offers."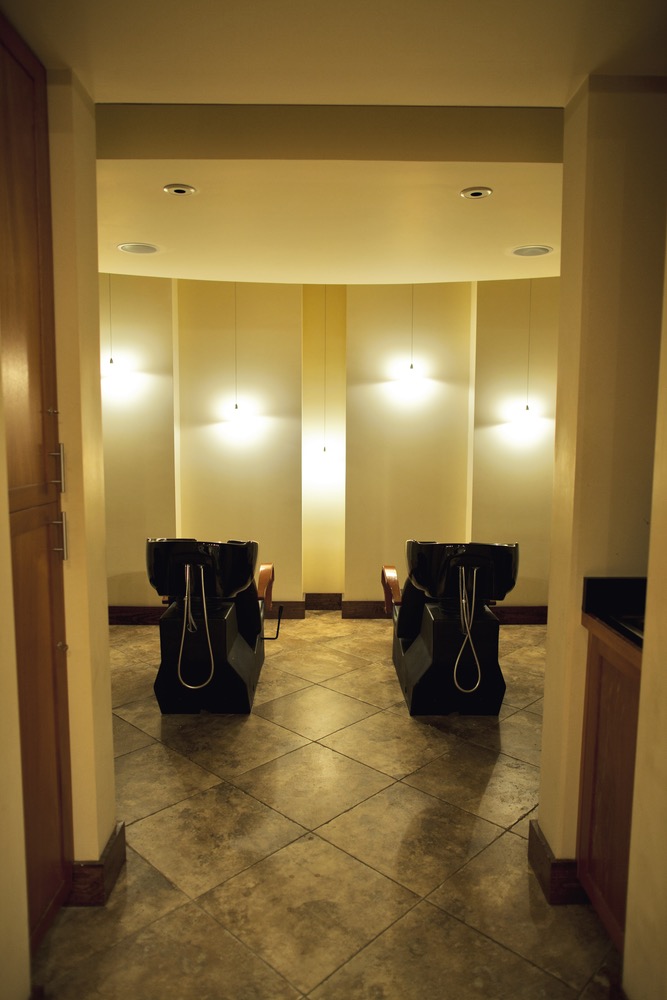 To reward their employees' contributions, Fusion also delivers corporate-style benefits including vacation pay. "In addition, we provide internal education to build our people's skills and talent. The more talented people we have focused on Fusion's success, the better."
On top of supplying in-house Aveda training, the Hinrichses strive to recruit employees from the Aveda Institute—a two-year program that comes with a significant financial commitment—to fortify overall quality. "We also hire local cosmetology school graduates," says Tandy. "A hiring decision really boils down to attitude. You must have a service heart to fit into our world."
Christian concurs. "Walt Disney said, 'Hire the smile, train the skill.' You can teach the skill all day long," he says. "People can learn to do great color or give a fabulous massage, but it's really hard to teach them to be happy."
Such philosophies have produced a company culture that is enticing to those who desire long-term careers. "Tandy and I are not at the top of a hierarchy," says Christian. "We feel that we're in the middle of a process that is changing and growing."
The growth is remarkable. While many other Florida salons and day spas have floundered (approximately 30 percent have closed since the recession began), Fusion has flourished. After their 2003 launch of Fusion Spa Salon in Pensacola, the Hinrichses opened their second location in 2006 at the Wharf in Orange Beach, followed by Sandestin's Grand Boulevard in 2007 and Eastern Shore Centre in Spanish Fort, Alabama, in 2009. In 2010, their expansion continued with Pier Park in Panama City and Legacy Village in Mobile. In 2011, the Hinrichses will launch a Fusion partnership with the Hilton at Pensacola Beach.
For those who wonder about that kind of development during a downturn, Christian quotes a friend: "'Never let a good recession pass you by.' What we have seen through this economy," he explains, "is a shaking out. Many businesses were living off the low-hanging fruit, but without a strong point of difference or solid customer service platform, they lost patrons who changed their purchasing decisions when times got tough." In turn, he explains, businesses that have focused on doing the right things continue to shine because their products and services are still valued. "You have to find your deep why, or point of difference, to continue going forward," says Christian. "Tandy and I continually revisit the question: Why are we doing this?" At this stage of the game, they say, Fusion's employees and customers are at the top of the list.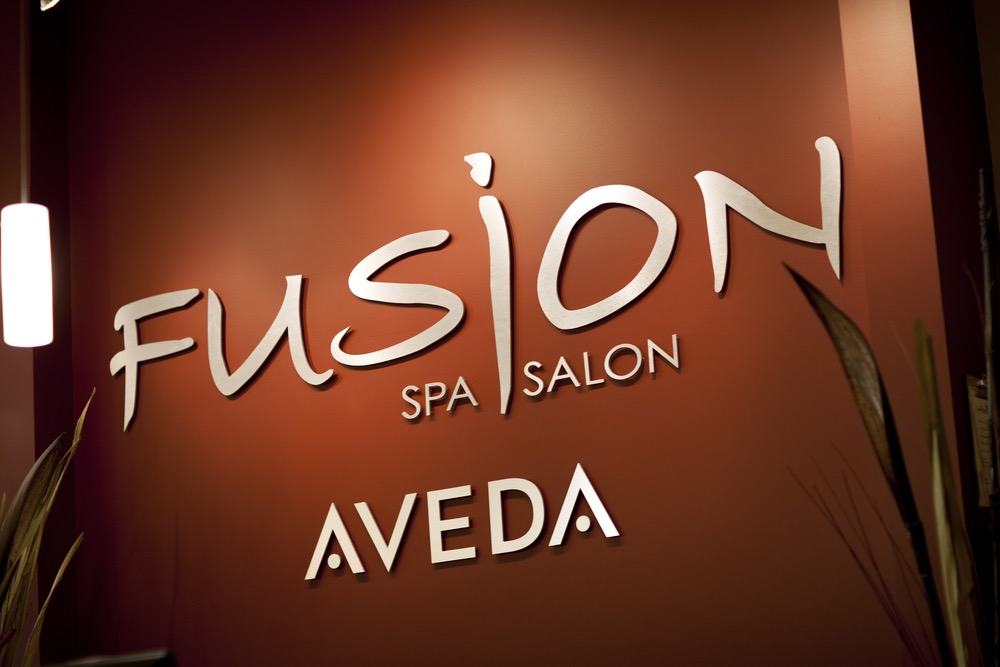 "Watching people grow gives me such fulfillment," says Tandy. "Realizing that we've created an organization that can empower a single female to buy her own home is a big deal for me." 
Likewise, the Hinrichses have attracted loyal employees who continually strive to build upon the success of Fusion. Along the way, change is critical. "Our company has evolved," Christian says. "We could not conduct business today the same way we did two or three years ago and expect to overcome our challenges."
Since the words change and challenge tend to go hand in hand, change management has real meaning with Fusion's management team. "As soon as you think you can breathe a little, the next challenge comes," says Christian, speaking from the heart. One year after launching Fusion, Hurricane Ivan hit. A couple of years after that, the economy came crashing down. Last year's oil spill further tested this luxury service's resourcefulness. Nevertheless, those hardships are minor compared to the nearly fatal condition Christian faced in 2007.
Returning home from a family camping trip with Tandy and their two children, he felt a sharp pain in the right side of his head. The intense headache quickly progressed, and in the few minutes Tandy left him alone to retrieve a painkiller, Christian experienced loss of vision and partial paralysis. "It was surreal," says Christian. "I wondered if I had a pinched nerve." In his midthirties and healthy, he couldn't imagine the problem being serious. His downward spiral, however, continued as he lost consciousness. Panicked, Tandy called an ambulance.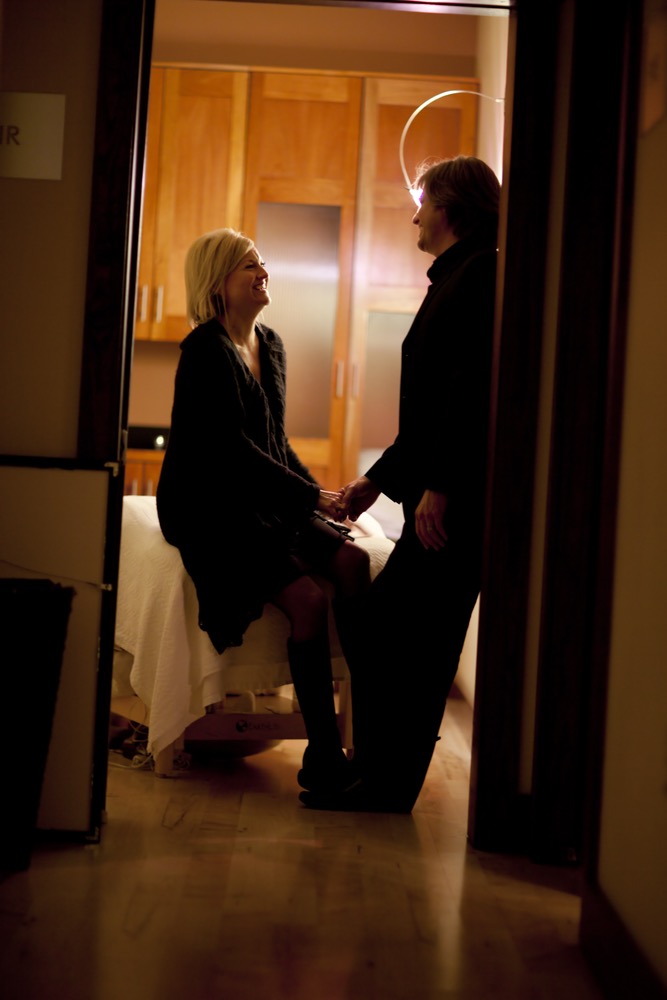 The diagnosis was AVM (arteriovenous malformation), an abnormal connection between veins and arteries. Most likely congenital, such blood vessels can form anywhere in the body. Christian's were in his brain. Over time, the weaker vessels had broken down, causing a brain bleed. A craniotomy, which would entail opening a large section of the right skull, was required to remove the blood clot. Even if the surgery wasn't fatal, the diagnosis remained daunting.
Highly recommended for his talent but not for his bedside manner, the neurosurgeon bluntly stated that Christian would probably end up paralyzed to some degree. "Once I understood that the prognosis was not good," says Tandy, "I told myself that I could depend on God if I lost my husband, but I didn't want to lose him!"
"Yes, I was going through the physical pain," says Christian, "but that was easier compared to the fear and other emotions Tandy was feeling."
Miraculously, Christian recovered fully with no aftereffects. Still, the recovery process, including two months of his being totally out of commission and requiring most of Tandy's attention, was rough. Apart from the business, their young son and daughter needed her time. A saving grace for the business was Fusion's solid management structure, which enabled operations to continue running smoothly. "Thank goodness for texting!" adds Tandy.
"The experience left me with a vivid perspective of how fragile life is," says Christian. "Life can be extremely short and seemingly unfair, so it's important to live in the moment and appreciate everything, even the challenges. I'm not a naturally balanced person. As someone who will readily work eighty-hour weeks, I rely on Tandy to remind me about moderation. However, when I had a good reason to wonder what people might say about me at my funeral, I gained a more profound understanding of my deep why."
For the Hinrichses, knowing why and being committed to that fundamental purpose go hand in hand. "If your dream is to own a successful business, understand that it will be a lifestyle," advises Christian. "It never goes away; it's 24/7."
"Are you ready to fight for your deep why?" asks Tandy. "You have to nurture a new enterprise. First, starting out, don't think you're going to live off the income." She adds that once a business grows to the point that others, too, are depending on the company for their livelihoods, fighting to stay in the game becomes all the more crucial. "You can't just say, 'This isn't working for me.'"
Today, eighty employees depend on the future of Fusion. "When much is given, much is required," says Christian, who backs up his words with action. Besides supporting World Vision, a charitable organization that aids underprivileged children, the Hinrichses contribute to an impressive list of nonprofit groups, charities and organizations.
In closing, Tandy humbly says, "God has opened doors, and we've walked through them."
— V —
ARTICLE CATEGORIES