By Anne Schultz  |  
Photography by Troy Ruprecht
Clay pots and hanging baskets brimming with flowers, an inviting outdoor porch with chairs and picnic tables, and a welcoming cherry-red front door seem to shout out: "Y'all come in and sit a spell." Red Bay Grocery serves up Southern hospitality and home-style cooking in a unique grocery store/restaurant combo owned communally by sixty-four residents of the tiny community of Redbay, located in the rural Florida Panhandle, north of those spectacular South Walton County beaches.
Charles Morgan—local resident and owner of Destin's landmark restaurant Harbor Docks—cooked up this idea when the local grocery store, in operation since 1936, threatened to close. In an article for the area newspaper, Morgan said, "It was really in my best interest as there is no place else for a cup of coffee, no retail outlets or restaurants less than twenty miles away." What he didn't say is how this venture helped all the residents by providing not only a close-by grocery store but also—perhaps even more important—a place for town folks to gather and socialize, keeping their close-knit community spirit alive.
You can tell by his many charitable actions that Charles Morgan really cares about people. He manages to reach out to others in a variety of helpful ways—along with running a slew of restaurants: Harbor Docks and Red Bay Grocery; Camille's in Destin; Dharma Blue in Pensacola; Five Bar restaurants in both Birmingham and Tuscaloosa, Alabama, as well as in Athens, Georgia; and Chuck's Fish in Birmingham and Tuscaloosa. Needless to say, an outstanding staff supports him.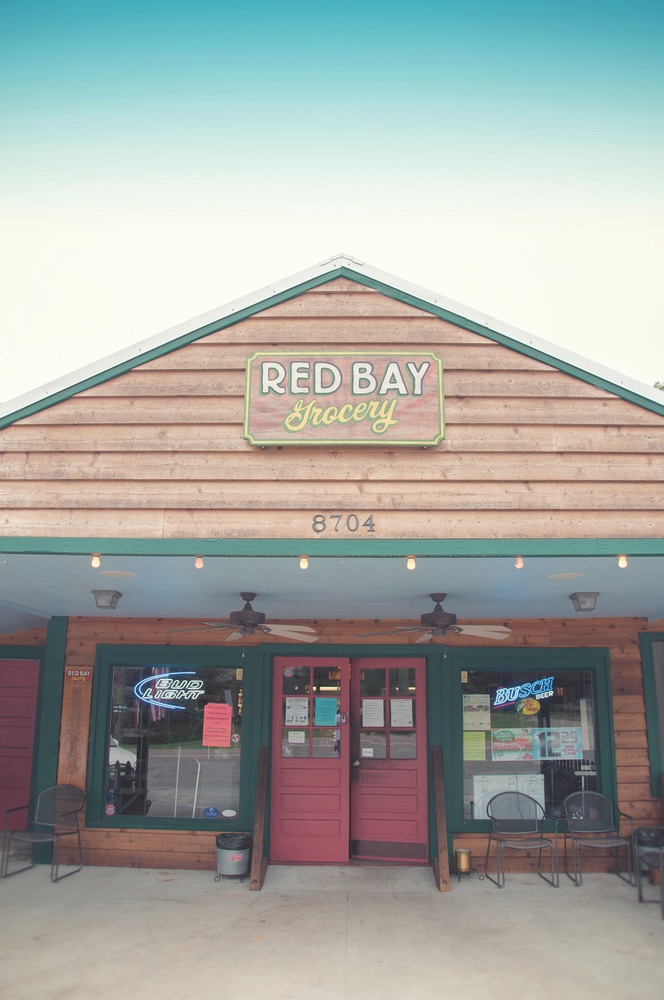 November kicks off two of Morgan's annual events at Harbor Docks. First is the Take-A-Kid-Fishing-Day on Sunday, November 3, when forty to fifty charter boats take 350 to 400 kids fishing in the Gulf of Mexico and Choctawhatchee Bay. On Thanksgiving Day, Harbor Docks serves a sumptuous traditional feast free of charge for anyone who walks in the door. They do accept donations from those capable of contributing. Morgan has hosted both events for nineteen years. With Morgan's assistance, his restaurant partner, George Landegger, started Destin Harvest. The nonprofit organization collects 100,000 pounds of food from area restaurants and grocery stores and delivers it to about forty places like churches and shelters that help feed the hungry and needy.
"If you're in the restaurant business and don't care about people, you're in the wrong business," says Morgan. "It's all about people. It's just what we're supposed to do. Heck, I get way more out of doing something like taking kids fishing when I personally see what a difference it makes. I don't think some people realize how much better you feel. I want all my employees to know that getting involved in something bigger than yourself is a natural part of life. I'll pay my employees if they volunteer a hundred hours of their time per year to a nonprofit organization." He considers opening Red Bay Grocery "a labor of love."
That spirit filters down to Morgan's employees. "After a devastating tornado struck Tuscaloosa, Alabama, Charles opened food trailers and provided free food for those affected. It worked so well he kept them open. Local businessmen frequent the place and drop off big donations in a jar to help support the project," says manager Linda Bradley, who has worked at Red Bay Grocery for over two years and once worked at Harbor Docks. "When I applied for this job, it was as a waitress and cashier. I said I preferred to be a cashier, and Charles told me I'd do both as we all help each other out. We are like one big family," she says. That becomes evident when you pull up a chair at a communal table and listen in.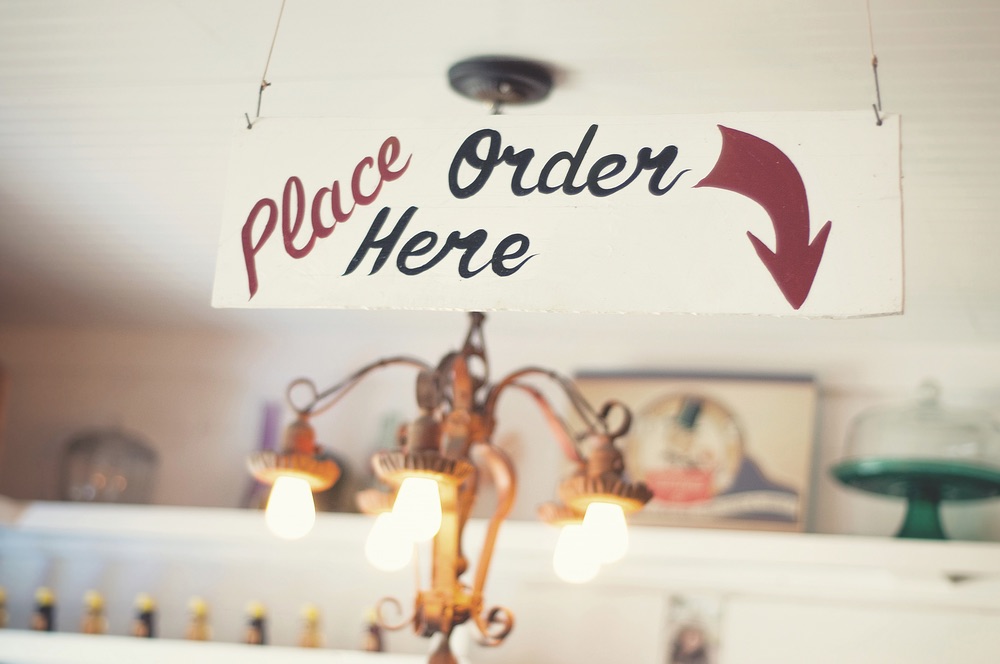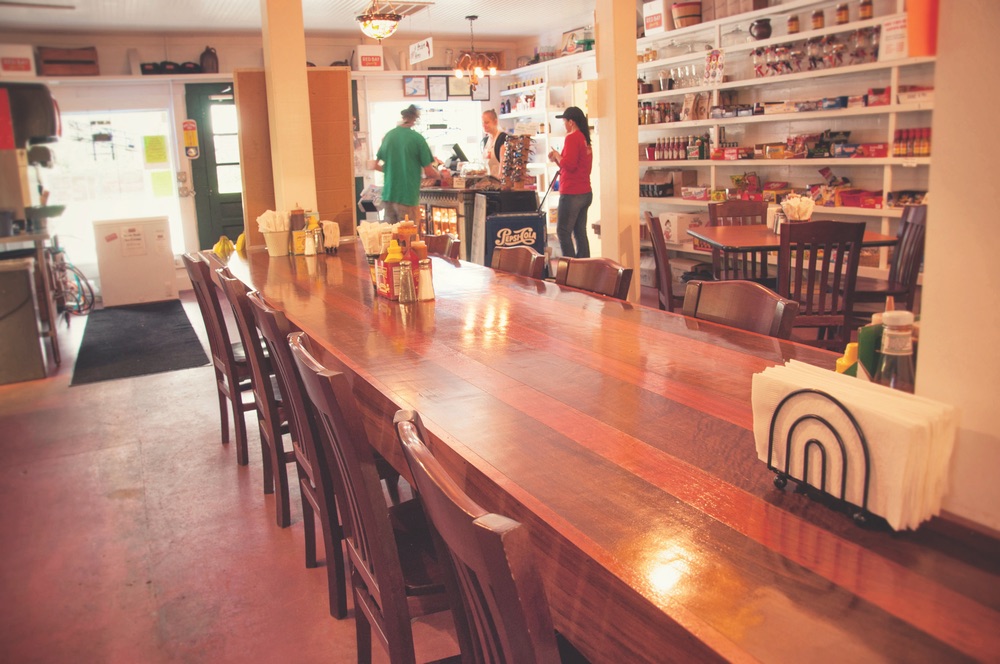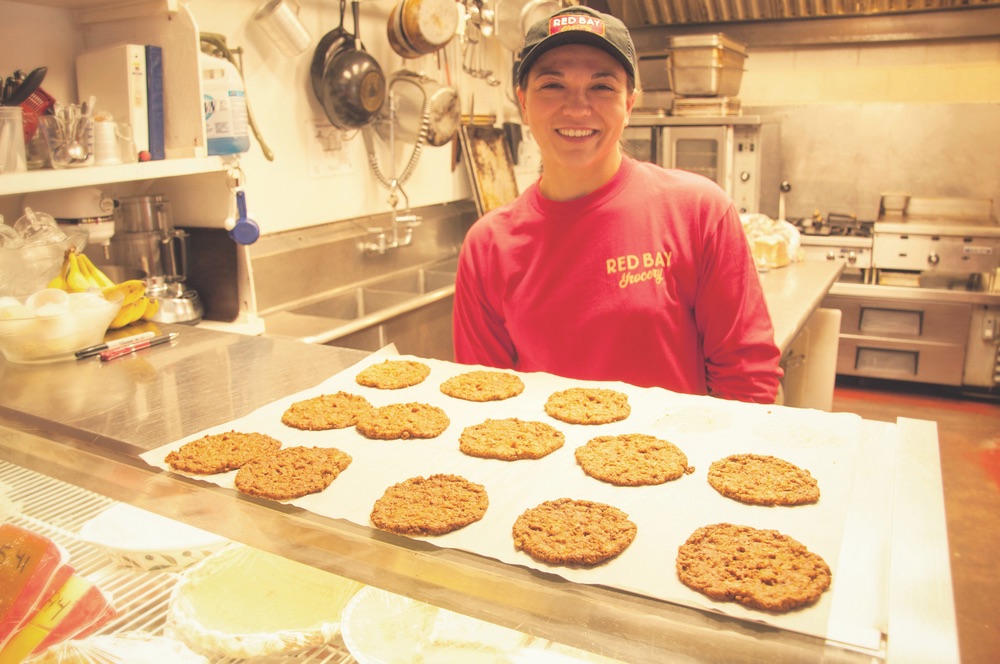 "I'm one of the sixty-four shareholders who own this here grocery store/restaurant," an older gentleman with white hair and glasses says with pride to a perky college student from Gainesville, who looks young enough to be his granddaughter. Differences such as age, lifestyle, or social and economic class vanish over a plate piled high with crispy fried chicken and fresh collard greens like Grandma used to make. Eating family style at communal tables magically nourishes a spirit of community between all sorts of diverse folks. Weekends draw bikers passing through, kayak groups in from nearby Morrison Springs, or locals fresh from church to mingle at long tables where they are served up one of the daily blue plate specials or regular favorites like succulent pulled-pork sandwiches, hand-cut fries, and a tangy cucumber salad. Since word's gotten out, what started as a meeting place for locals is now attracting people from around the northwest Panhandle region; that includes tourists driving back and forth from the beaches as well as folks from surrounding rural areas.
They love the old-fashioned, cozy feeling about the place. Tiffany-style stained-glass ceiling globes cast a shine on varnished tables topped by coke bottles holding fresh flowers. Narrow grocery shelves line the walls, neatly stocked with staples ranging from flour and grits to local honey and MoonPies. Red Bay Grocery logos on things like T-shirts and baseball caps fill several rows along with homemade sauces, pickled products, and jams and jellies labeled with quirky titles like Frog (fig, raspberry, orange, and ginger) and T.O.E. (tangerine, orange, and elderberry). A whiteboard propped up by the entrance lists the blue plate specials that change daily.
You can justify indulging in one of their fabulous homemade desserts like coconut cream pie or hard-to-find Southern specialties like sweet potato and buttermilk pie.
"Pulled pork, fried chicken, and barbequed ribs are the best sellers," says Bradley. With Charles Morgan involved you can expect the same high standard of quality and freshness he serves at all his restaurants. Farm to table is not a new thing in Red Bay; it's the way these families have always eaten. Locals share from their own gardens whatever is growing at the time. And the rest is purchased from Luke Langford, owner of Cypress Cattle and Produce Company, whose family has lived here for generations. Ouida Miller, another longtime resident, contributed her favorite recipes from a cookbook she published. Callie Lindaas is the main cook who whips all this up into home-cooked goodness. As for an unbiased recommendation: celebrity chef Emeril Lagasse eats lunch on the front porch with his family and last year ordered a pumpkin cheesecake for their Thanksgiving dinner. That tells you a lot!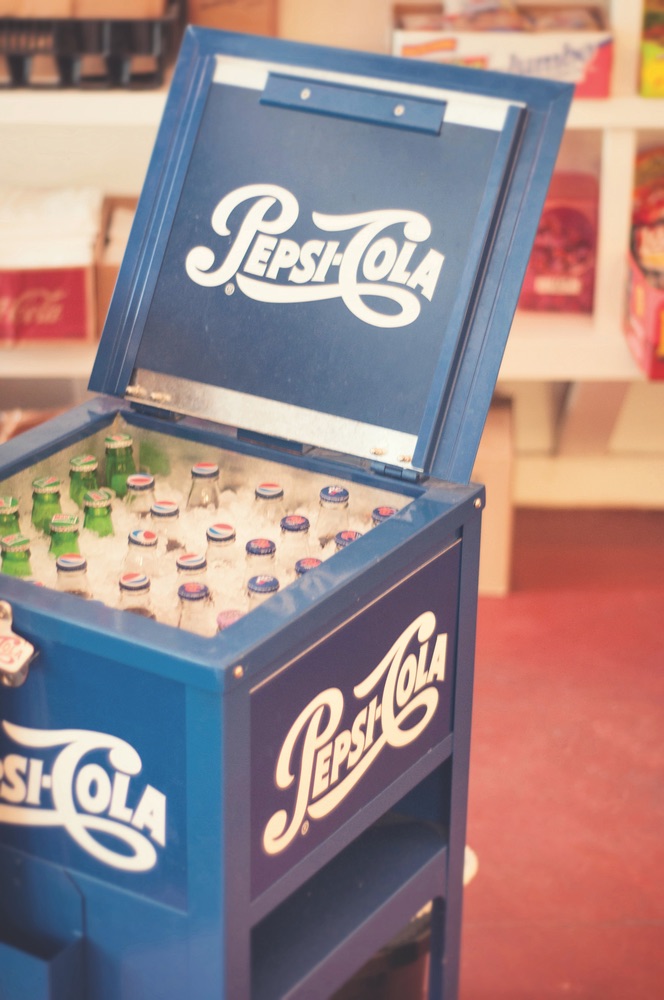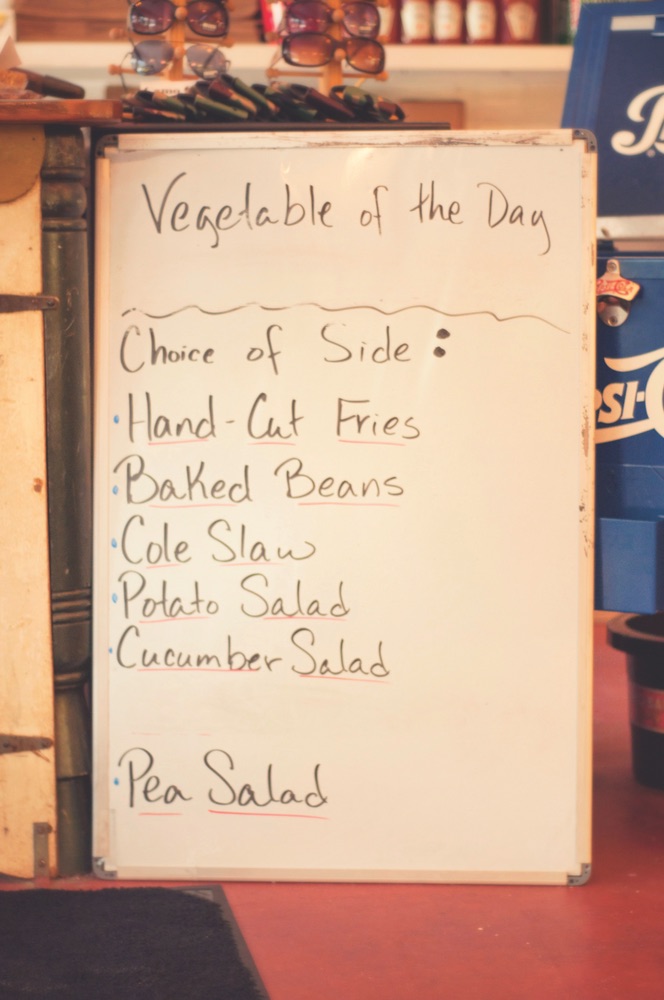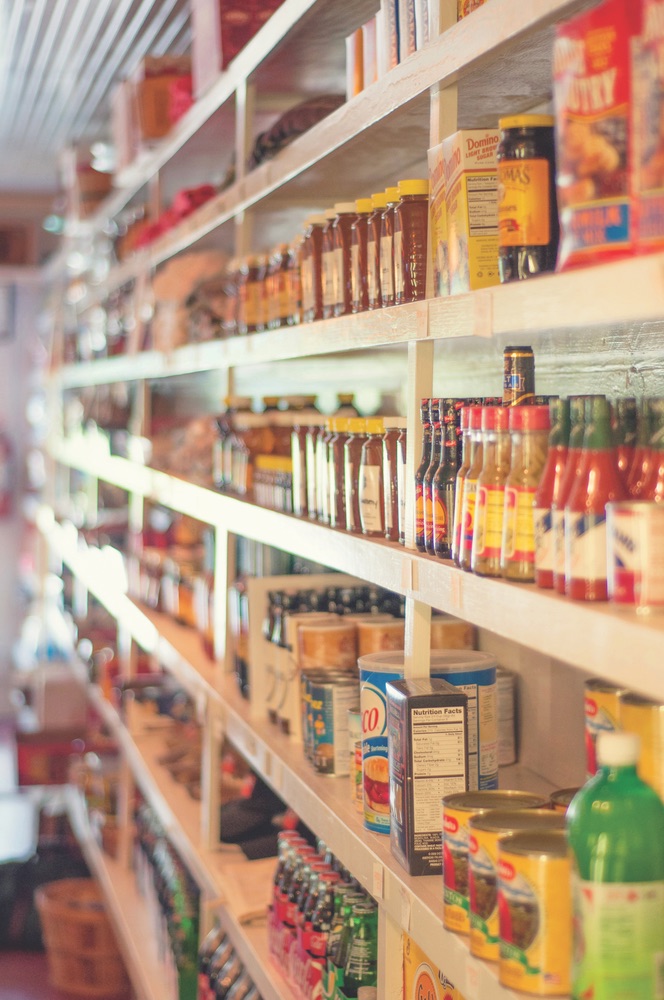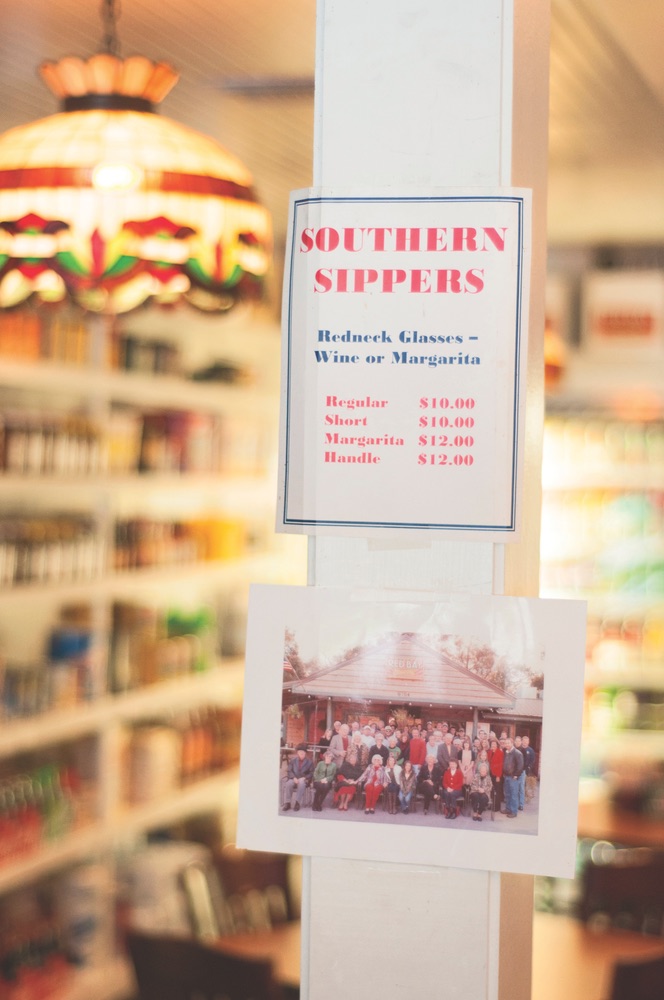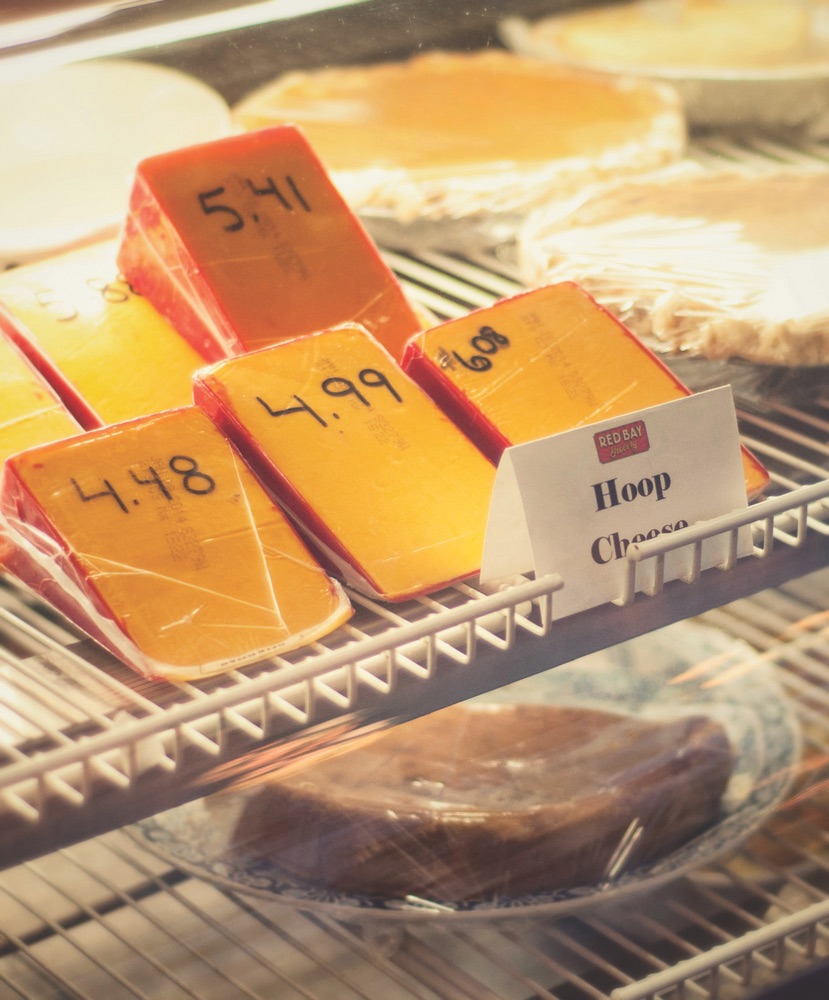 Planning delightful daytrips around a meal here can be combined with the many outdoor attractions nearby. Learn more about the rich biodiversity of this region at the world-class E.O. Wilson Biophilia Center down the road, which is open to the public on Saturday mornings. Hike a portion of the Florida National Scenic Trail, accessed off Highway 20 near Seven Runs Recreation Area; Seven Runs is also a great place to paddle. Or continue on Highway 81, where the restaurant is located, to Morrison Springs, a crystal clear spring where you can swim, scuba, or paddle. After all this outdoor exercise, you can justify indulging in one of their fabulous homemade desserts like coconut cream pie or hard-to-find Southern specialties like sweet potato and buttermilk pie—an Emeril Lagasse recipe Linda Bradley used for a church group gathering. The ice cream at Red Bay is made the old-fashioned way with an egg-custard base. On the way out, don't forget to sample one or more of Camille's crunchy homemade cookies from a glass jar by the cash register.
Red Bay Grocery gives you a taste of a simpler America—where many lived close to the land on farms instead of in cities. Here you sample a more peaceful lifestyle and what it was like before chains, big-box stores, or social networking—when people actually talked face-to-face and helped each other out, shared, and worked together for the common good. A visit here may do more than satisfy your appetite. You might even learn a lesson or two useful for today. That kind of community spirit blended with comfort food and seasoned with Southern hospitality is a foolproof recipe that whets your appetite for more. It'll keep you coming back to Red Bay Grocery.
— V —
---
Winter hours: 7 a.m. to 4 p.m. Sunday–Wednesday 7 a.m. to 8 p.m. Thursday–Friday–Saturday Directions: Red Bay Grocery is located on State Highway 81—halfway between Bruce and Ponce de Leon—ten miles south of Interstate 10 and ten miles north of State Highway 20
To learn more, call 850-836-2220 or visit redbaygrocery.com.
ARTICLE CATEGORIES