Living Life in Color
By Suva Ang-Mendoza | 
Photography courtesy of A A K S
Black and nude rank as the top two colors women choose for their handbags, but one scroll through the A A K S website will have shoppers convinced that life is more fun in color. Maybe it's the combination of bright colors and exuberant designs that visually stimulates the eye or the bags' proprietary look that differentiates them from traditional leather or cloth. Even specialty bags woven from yarn or wicker don't compare because A A K S bags are hand woven using age-old methods into authentic styles rarely seen outside the borders of Ghana, where they originate.
Unlike many woven bags, which tend to slouch with the weight of what's inside, A A K S bags keep their form, thanks to excellent craftsmanship and the stability of raffia, a fiber made from the fronds of palm trees native to parts of Africa. These bags are not only a great addition to any handbag collection, but they also provide ethical production and manufacturing jobs in Ghana, which is near and dear to the heart of A A K S founder and designer, Akosua Afriyie-Kumi.
At the age of nineteen, Afriyie-Kumi moved from Ghana to study at Kingston University in London, where she earned her degree in fashion. After interning and working with fashion designers such as Peter Pilotto, Matthew Williamson, and William Tempest, it was time for Afriyie-Kumi to spread her wings, embark on her own journey, and create a brand of luxury African handbags that encompasses both her design aesthetic and her love for her country. A A K S may seem like just a line of bright and spirited handbags, but it is also building up the creative arts industry in Ghana and bringing more global attention to African designs.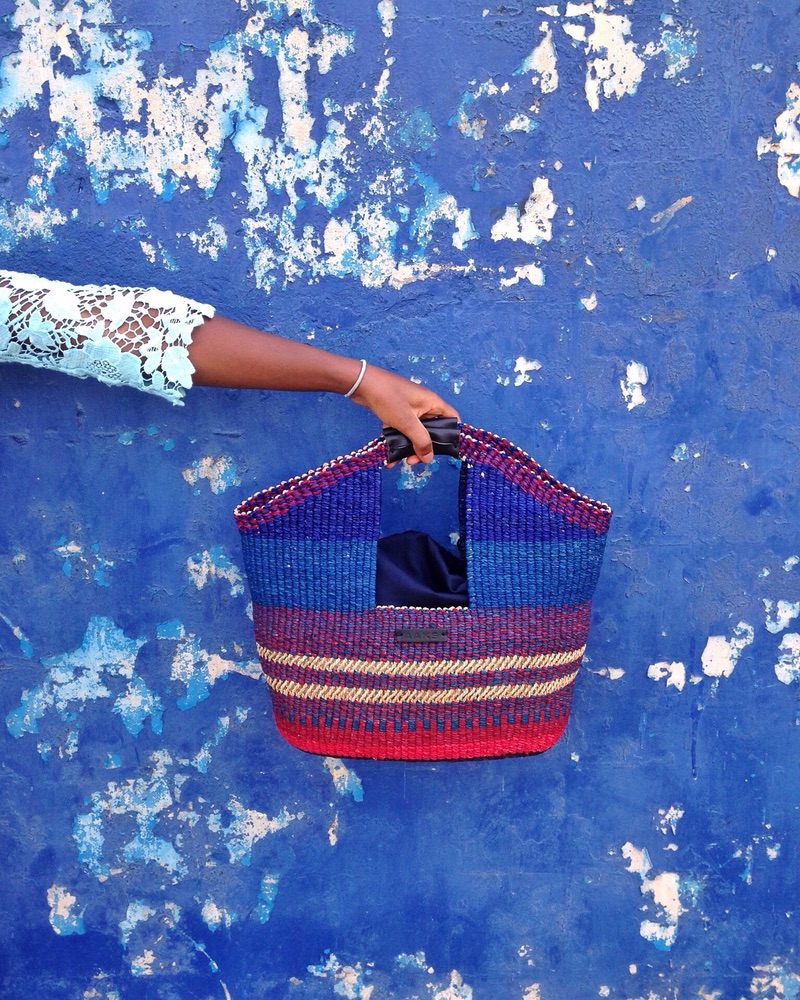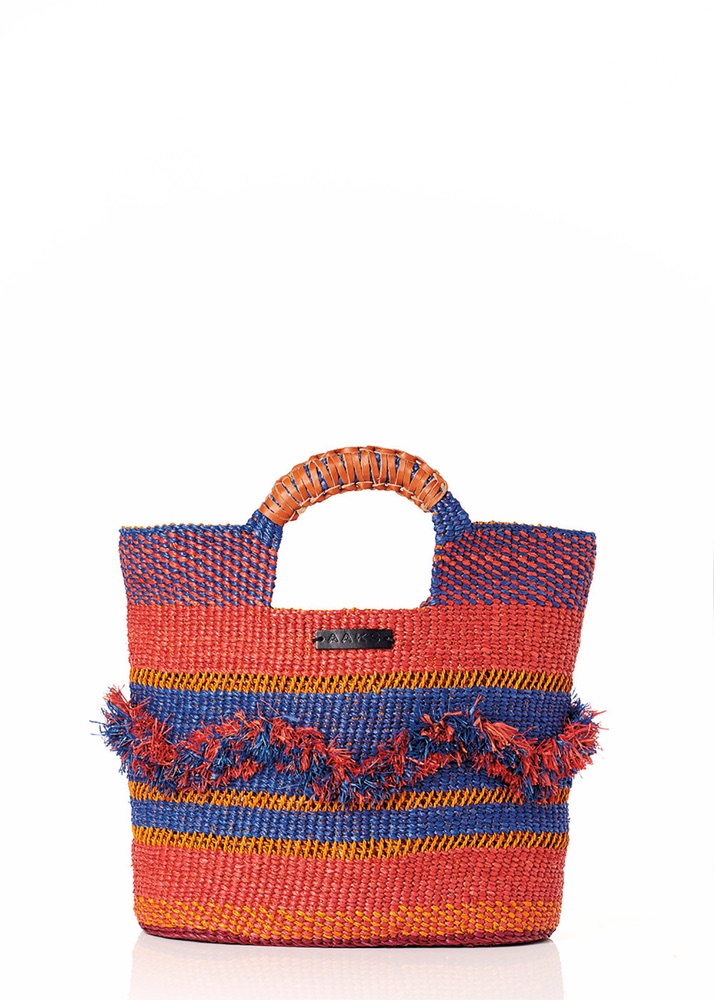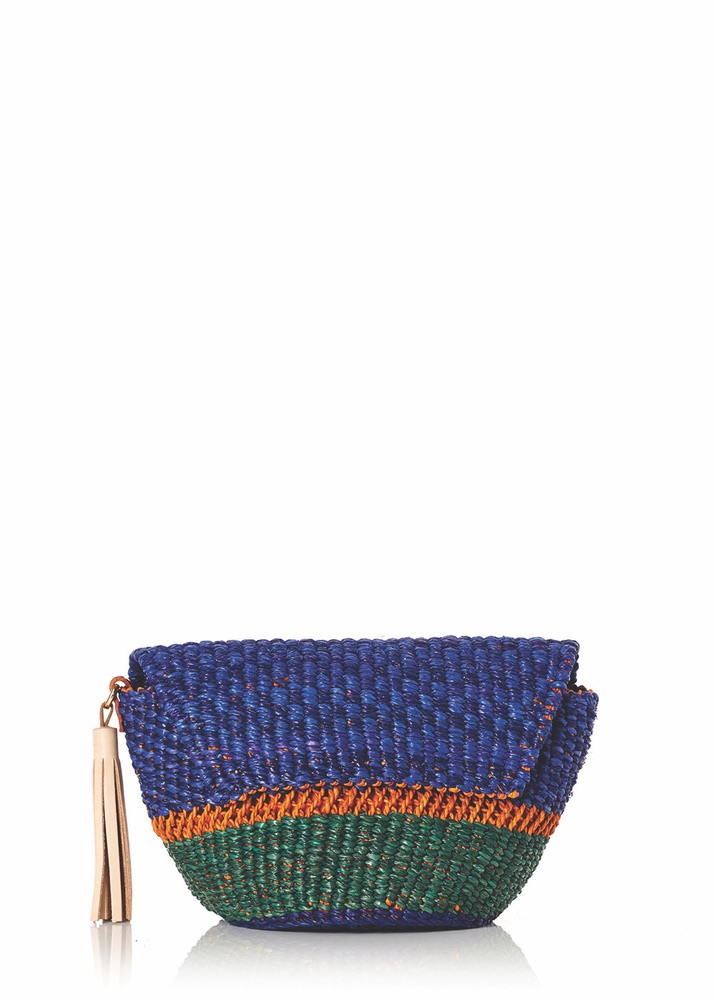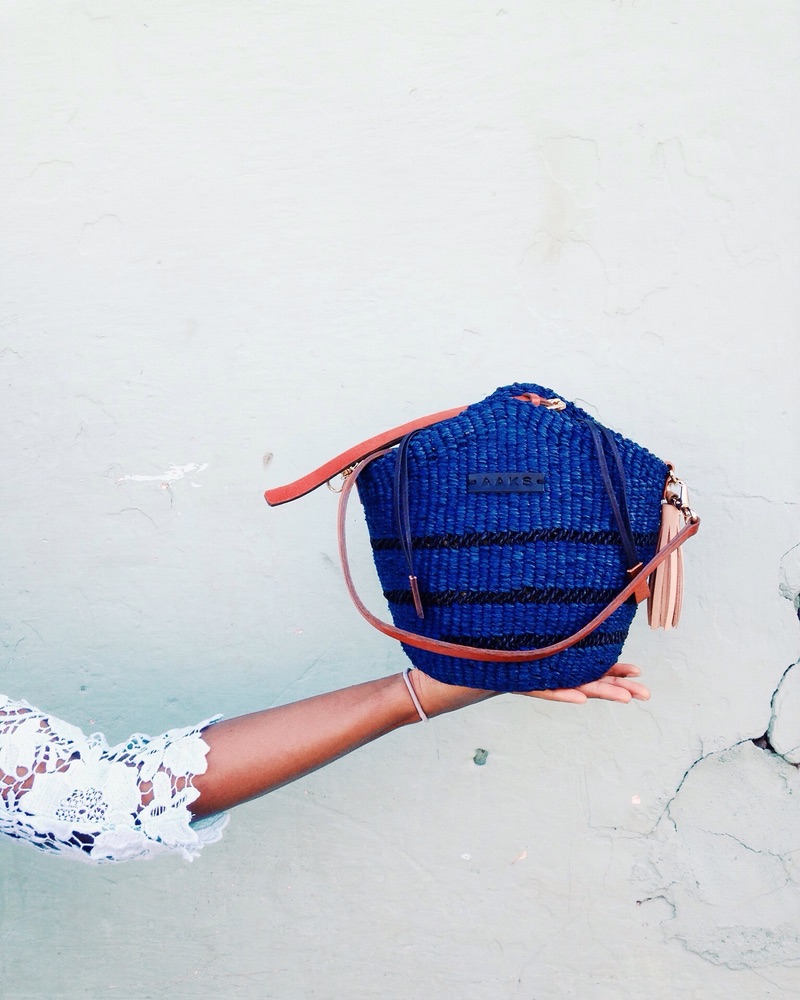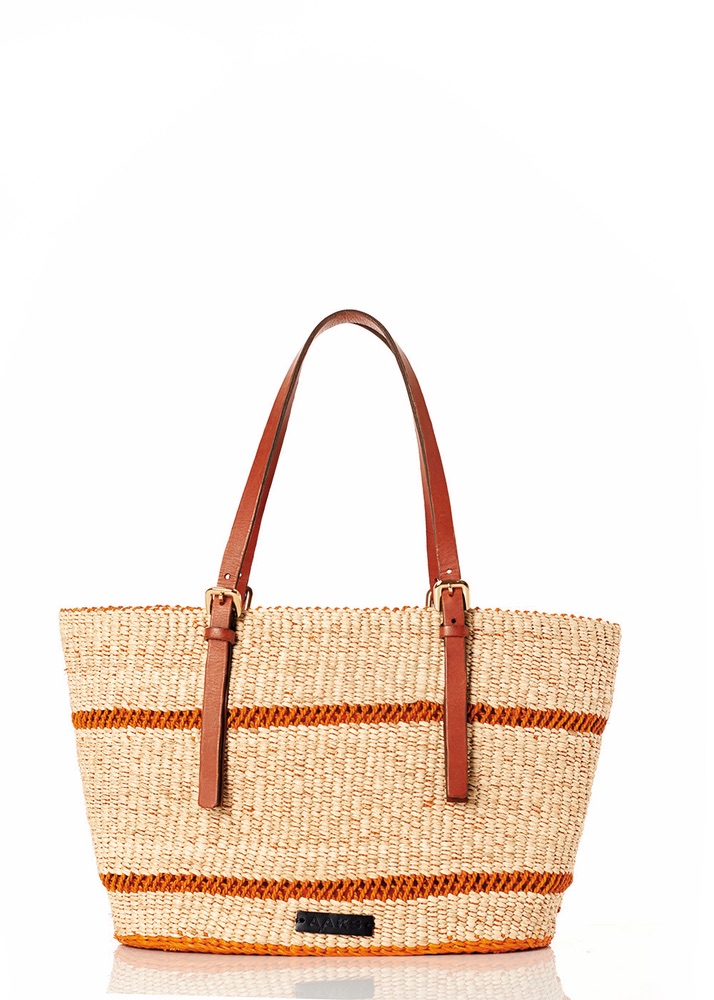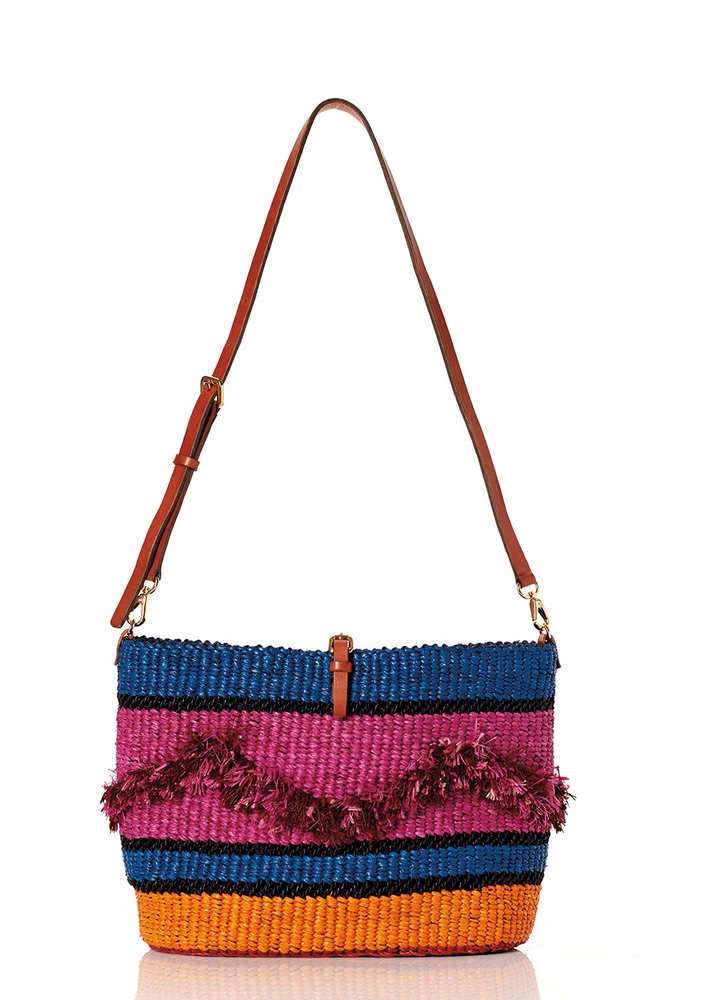 Often traveling back and forth between London and Ghana, Afriyie-Kumi eventually decided to return home to Ghana to pursue her accessories label full-time. Her decision was based on her love for the land, the people, and the culture of her country. It wasn't long until Afriyie-Kumi started an intense countrywide search to source raffia (ecologically harvested, of course) from farmers and to employ weavers, specifically women in remote villages, to help her build a luxury brand that would proudly showcase the heritage and talents of Ghanaians.
"Africa hasn't been looked at as inspiration for beauty," Afriyie-Kumi once said in an interview at Design Indaba in London. She went on to explain the textile and creative opportunities in Ghana. "African heritage plays a huge role in my work. It's time for African fashion to really shine and show our culture."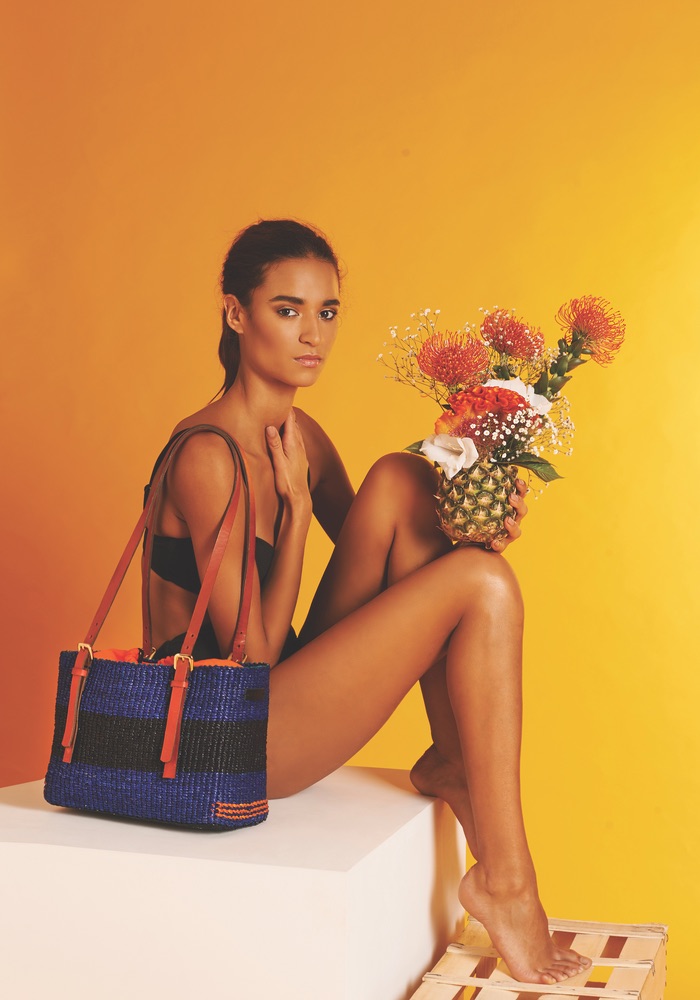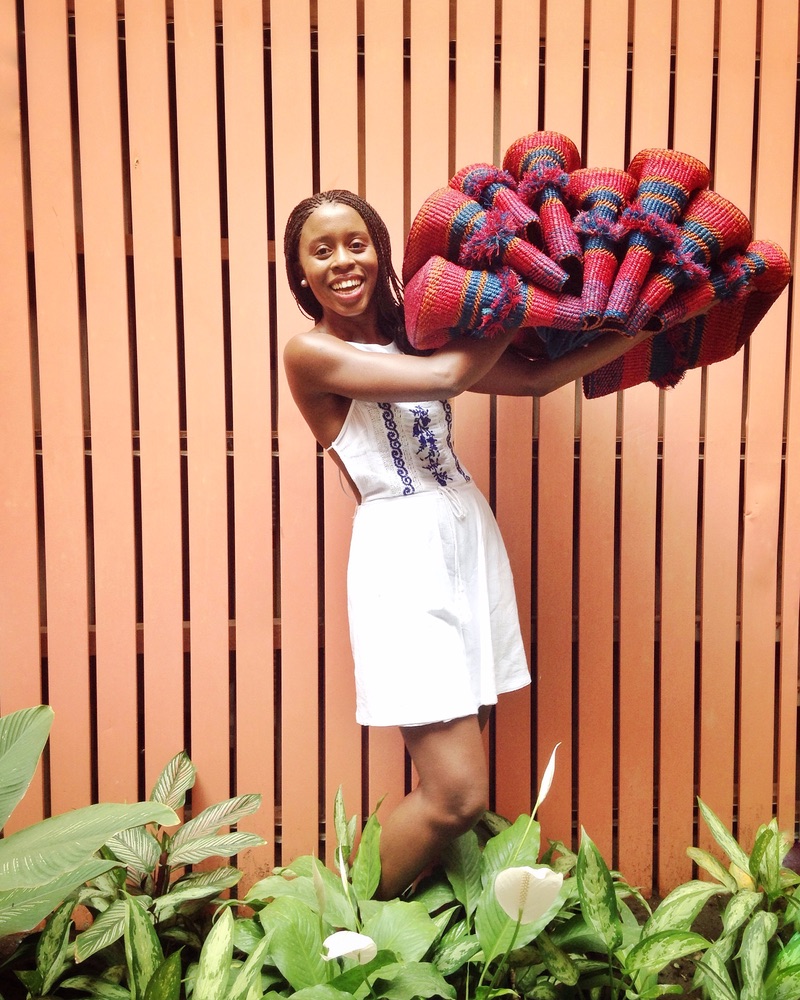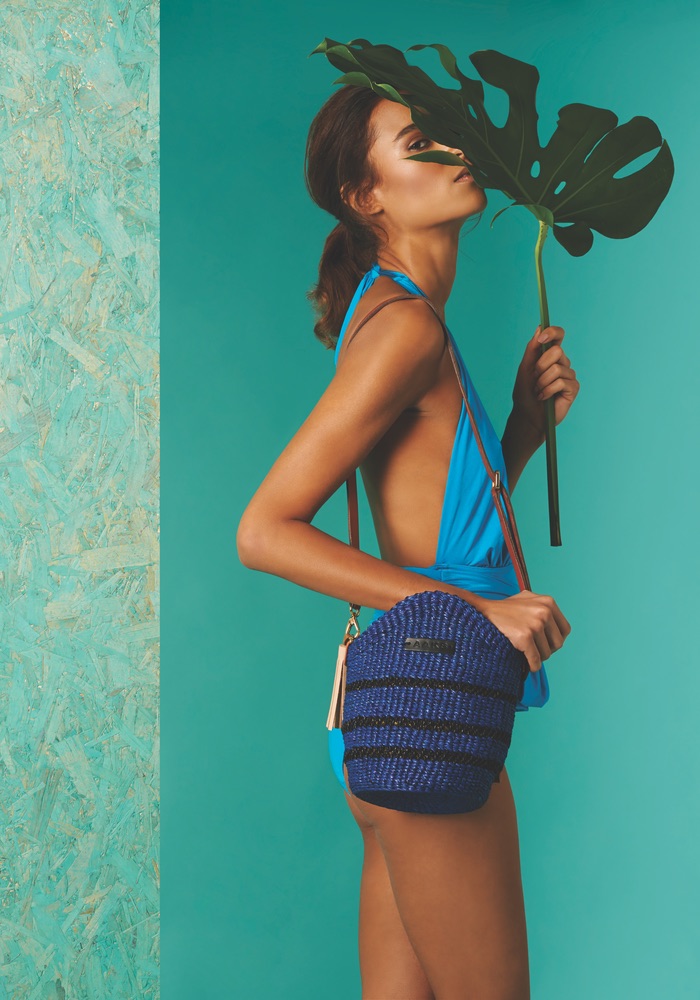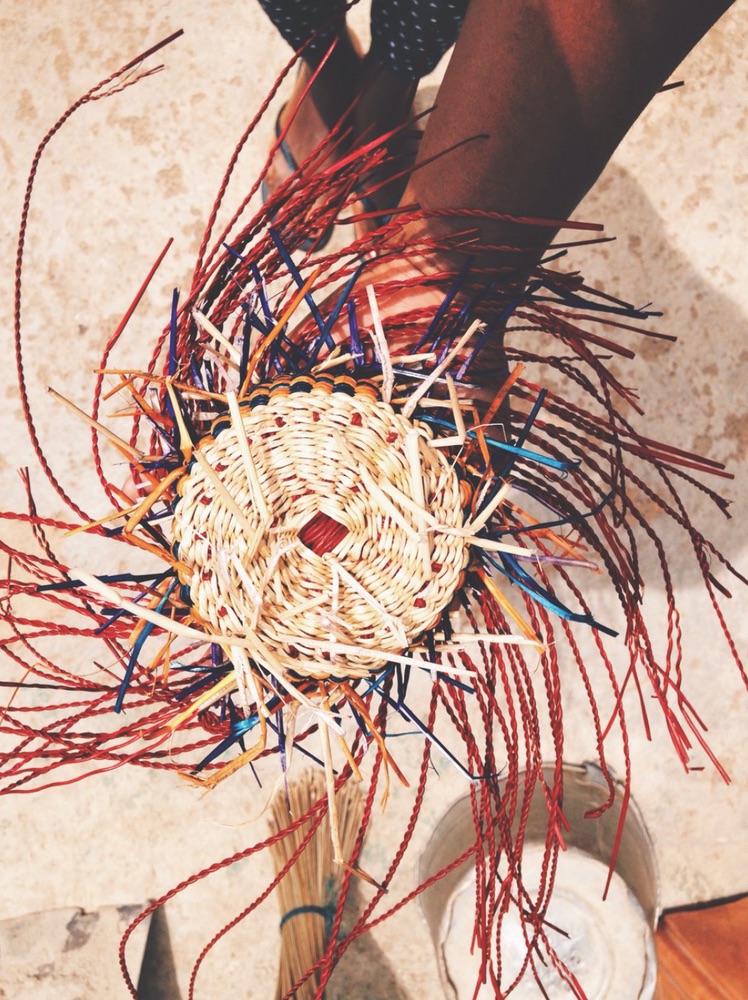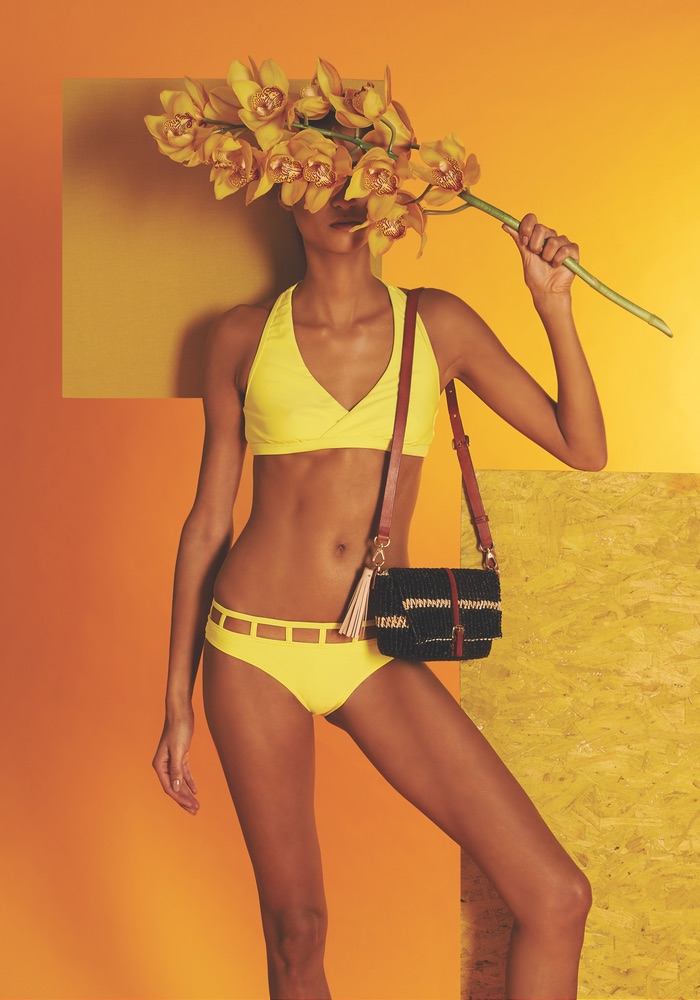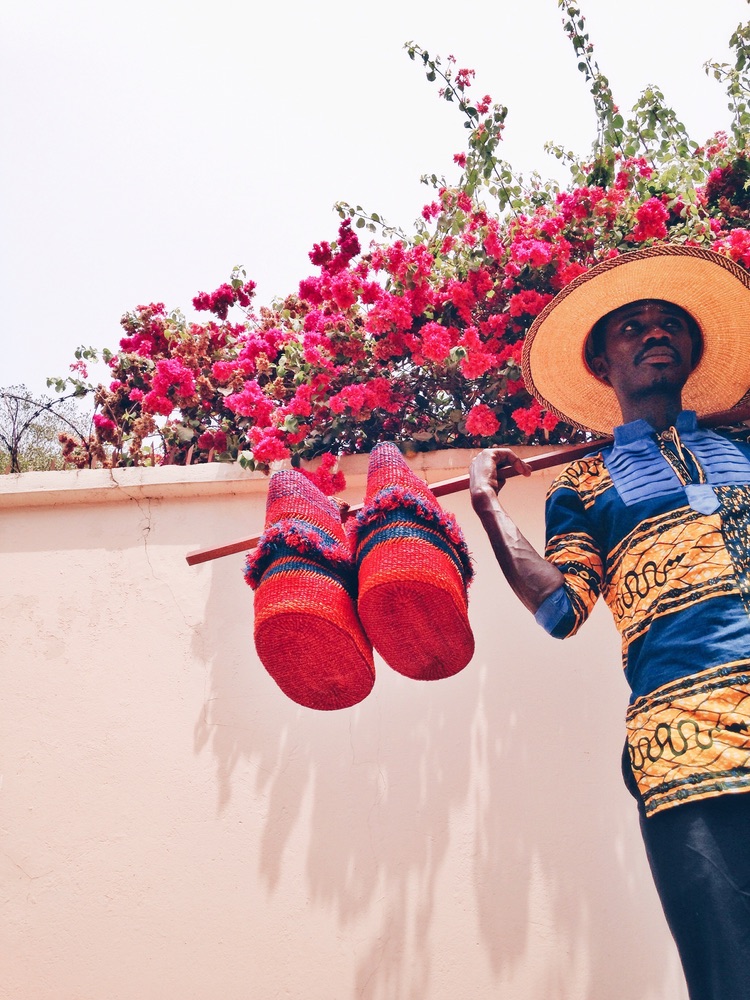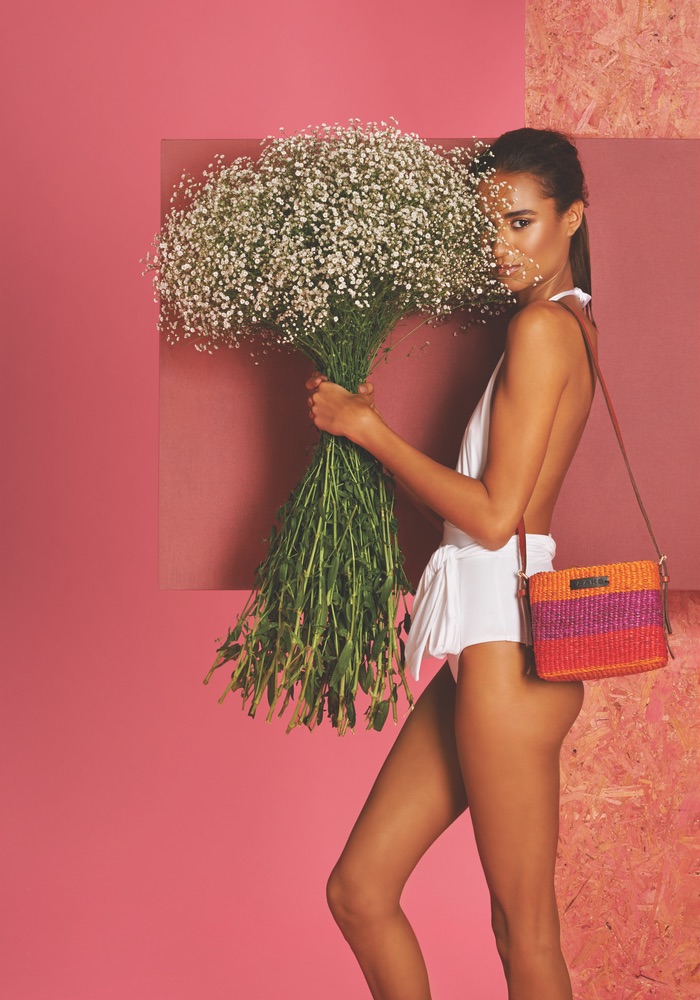 Her love for her home is evident as her work reflects Ghanaian culture. The bright colors, natural materials, and bold patterns reflect the landscapes, the upbeat spirit, and the resourcefulness of the people who live there. "I use different materials and create something new out of what we have in Ghana, making it modern," Afriyie-Kumi says. "The brand tells an exciting story of Ghana, offering a different perspective of Africa as a whole. The visual inspiration behind every design is reflected through the images of Ghana and the crafters as they create these handbags."
Each A A K S bag is made by hand and bears the fingerprints of the person who fashioned it. This process takes approximately one week to complete, which attests to an unwavering dedication to modern style and interpretations using traditional methods.
The visual inspiration behind every design is reflected through the images of Ghana and the crafters as they create these handbags.
Since its launch in 2014, the luxury accessories line has come a long way, not only bringing recognition to African fashion but also spreading awareness about ethical and resourceful production methods, an admirable factor winning the respect of many fashion influencers and shoppers worldwide. In just under three years, A A K S has surfaced in stores and online all around the world, and Afriyie-Kumi has been able to showcase her work internationally in fashion capitals such as Milan, London, Cape Town, and Paris. She was shortlisted as a top emerging designer from Africa by Vogue Italia and has been featured by major media outlets including CNN, ELLE Decoration UK, Forbes Woman Africa, The Guardian UK, the New York Times, WGSN, Refinery29, and Harper's Bazaar.
In addition to an online shop at AAKSonline.com, these brightly colored bags are available in thirty-nine stores worldwide, including Anthropologie (USA) and Urban Outfitters (USA and UK), and have recently been picked up by District Six in Berlin.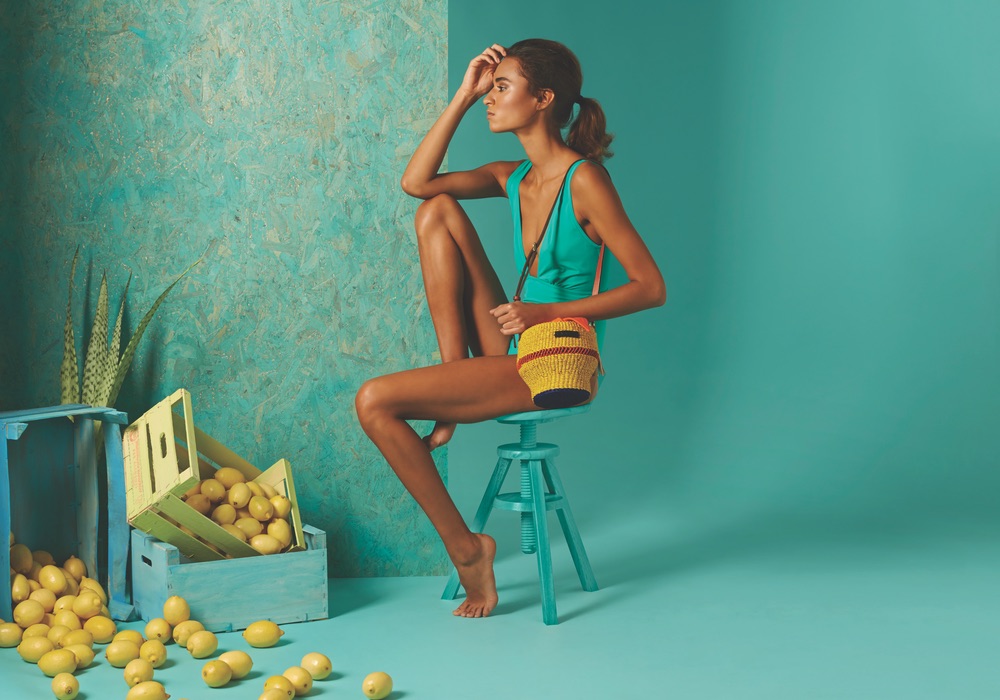 Gaining product distribution is just part of Afriyie-Kumi's growth in the industry. She continues to broaden her accessories empire and branch out into home interior products made for the greater good in her latest project, a collaboration with Design for Peace and the United Nations High Commissioner for Refugees (UNHCR). This program is mandated to protect and support refugees at the request of a government or the UN itself. While Design for Peace aims to bring awareness and help to the UNHCR, it will also provide education and growth to interns in the design industry.
With her business expanding its limits and seeking to do good, the future is bright for A A K S and Afriyie-Kumi. In an industry that can sometimes be cold, it's heartwarming to see a young woman build an uplifting brand and prove that bright ideas can grow on trees—literally.
—V—
---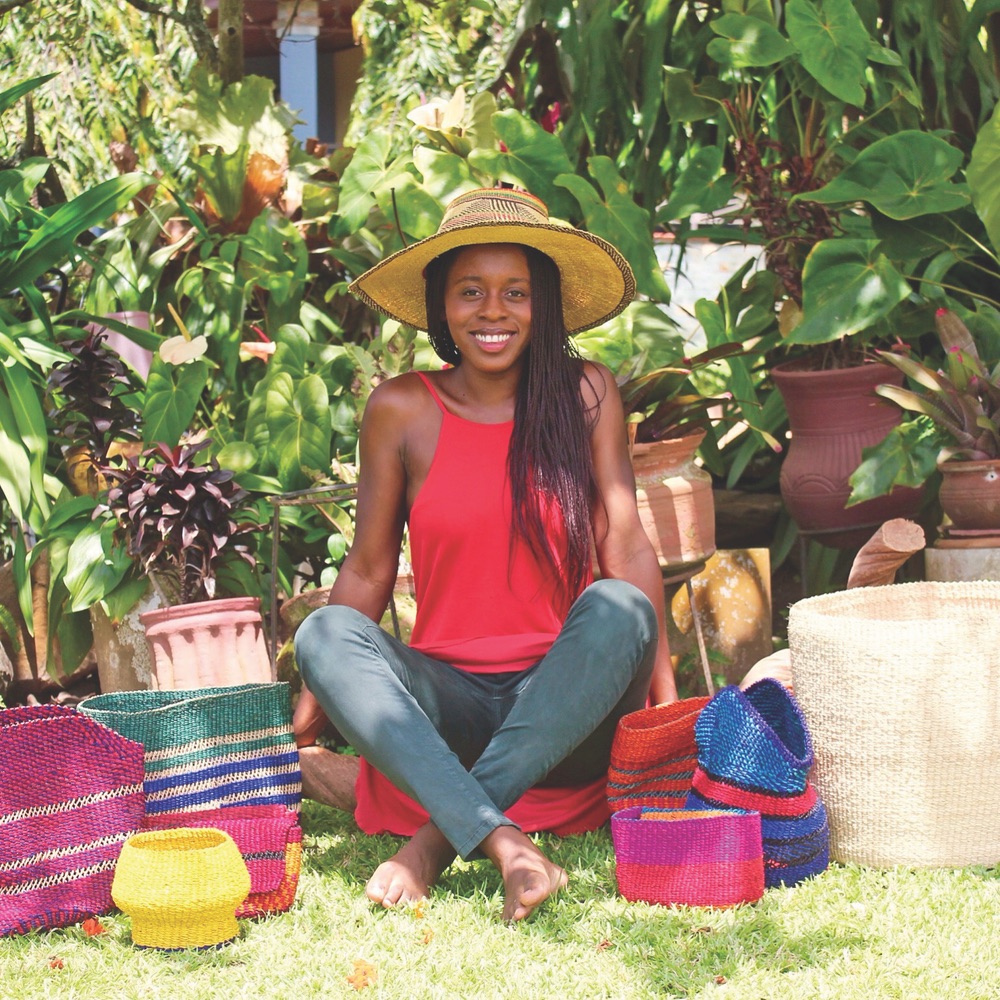 Follow A A K S and get a glimpse of the design process and production through the brand's Instagram account at @a.a.k.s., or learn more and shop online at AAKSonline.com.
ARTICLE CATEGORIES