A Table for Two with Emeril and Alden Lagasse
By Tori Phelps | Photography courtesy of South Walton TDC
Destin residents Emeril and Alden Lagasse balance pedal-to-the-metal schedules, family life, and an inspiring commitment to service. The secret? According to Emeril, it's Alden, of course.
You probably know him best as one of the first superstar chefs and the reason you started watching Food Network. What you may not know is that Emeril Lagasse rivals the late James Brown as being the hardest working man in (culinary) show biz. And that he and his wife, Alden, are not only a powerhouse couple, but also a powerful force for change in the lives of children all over the country.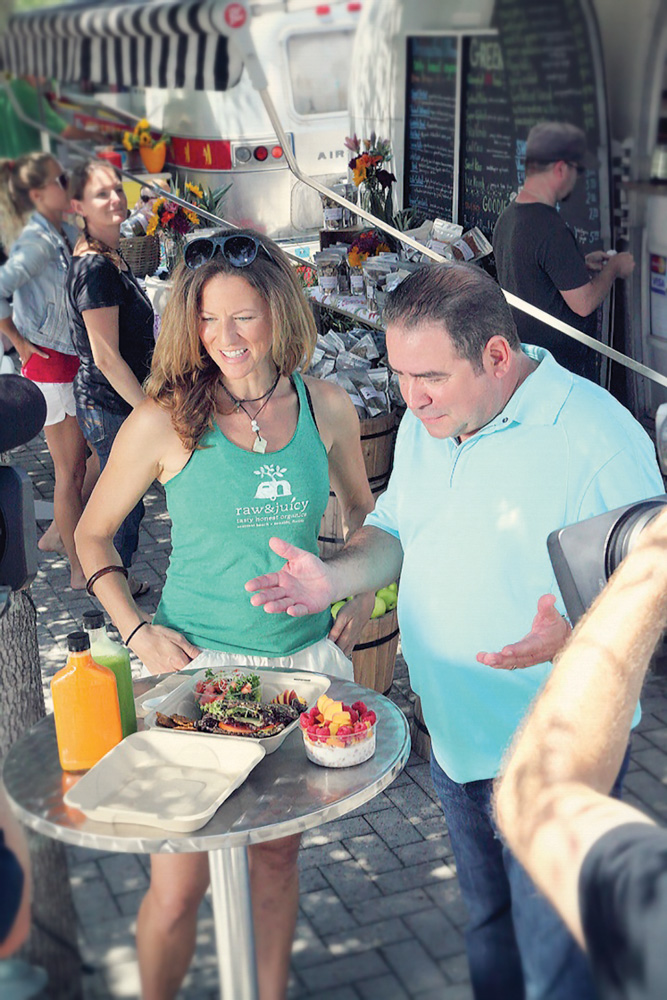 From NOLA to FLA
New Orleans has given a lot to Emeril Lagasse, but perhaps the most important gift was an introduction to his wife, Alden. "I was his landlord!" she smiles.
New Orleans, of course, is where Emeril cemented his culinary reputation, thanks to a seven-year tenure as executive chef at the city's illustrious Commander's Palace. He followed that with the launch of two successful restaurants—he now owns thirteen—becoming inexorably linked to the Big Easy despite an accent that pegs him as the Massachusetts native he is.
Though much of Emeril's business operations are still in New Orleans, the family (including eleven-year-old EJ and nine-year-old Meril) relocated to Destin a few years ago. The move came as a surprise to many, but it made perfect sense to the Lagasses. "The location is great," Emeril enthuses. "I enjoy being fairly close to New Orleans and my restaurants there, and I'm also close to my two restaurants in Orlando."
More than proximity to work, however, he's fallen in love with the same things everyone else has: a genuine sense of community and a laid-back, family-friendly beach lifestyle. Plus, adds the notorious fisherman, "I also can't complain about being able to go fishing whenever there's an opportunity."
This surf-and-sand lifestyle is a world away from his New England roots. Not that he's forgotten where he came from. The lessons he absorbed in his hometown of Fall River—work hard and cook with love—are with him wherever he goes.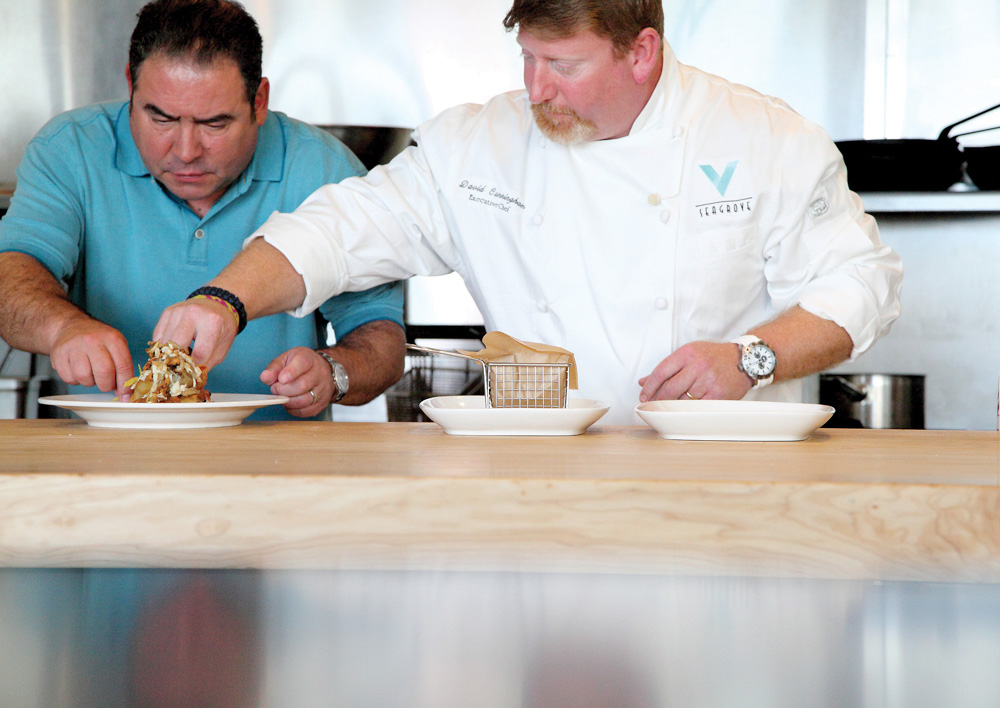 As his fans know, Emeril's mother, Hilda, introduced him to cooking when he was young enough that he needed a stool to reach the kitchen counter. At the ripe old age of ten, he petitioned the neighborhood bakery owners to give him a job, at first washing pans and then learning the art of bread and pastry making. Even a full scholarship to the illustrious New England Conservatory of Music couldn't entice him away from cooking. He nixed the scholarship in favor of paying for a culinary degree from Johnson and Wales University in Providence, Rhode Island.
Following a grueling stint in France mastering classic French cuisine, he became an in-demand chef at haute restaurants from New York to Philadelphia. But his career—and life—changed forever when noted restaurateurs Dick and Ella Brennan wooed him to Commander's Palace in New Orleans.
From New Orleans he built what many consider to be the first culinary brand, opening restaurants in Las Vegas; Orlando; Bethlehem, Pennsylvania; and Charlotte, North Carolina, along with the three in New Orleans. He racked up awards by the fistful for his restaurants, culinary skills, food and wine savoir faire, cookbooks, and business prowess. He was even named one of People magazine's "25 Most Intriguing People of the Year" in 1999.
He believes Top Chef offers a lot more than just entertaining competition, exposing audiences to the host city's unique culture, on and off the plate. "This was especially evident for me in New Orleans, where the theme for each episode felt personal—the Vietnamese influences, the city's musicians, bayous, po'boys, and Creole food," Emeril says. "Viewers get to see how a city's local fare is translated by highly creative chefs from all over the country."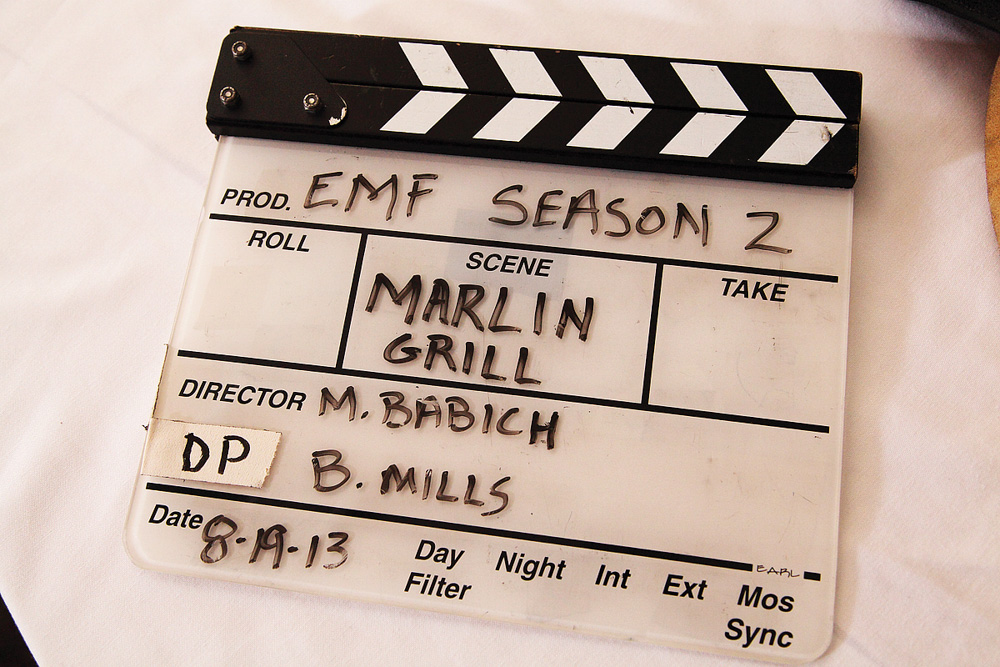 The Lagasses' relocation to South Walton has paved the way for Emeril's latest TV venture: Emeril's Florida on Cooking Channel. The series, which showcases the state's thriving restaurant landscape, is an ideal way for Chef Lagasse to introduce viewers to a side of Florida that doesn't get the attention it deserves. "People know about the theme parks and the most famous beaches, but not as much about the excellent restaurants—and the farms and fishermen who supply them," he explains. "Florida's restaurant scene is continually expanding, and I think it's important to highlight the diverse culinary options in a state that sees so many tourists from all over the world."
Emeril's Florida also serves as a way for its star to explore his new home and connect with people and places where he can indulge his passion for food—like the sturgeon farm where he made his own caviar.
The series, too, allows Emeril to broadcast—literally—a mission that's near and dear to his heart: teaching kids about food. "I really enjoyed visiting the Orlando Junior Academy, meeting the students, and seeing their garden," he says. "Food education is so important for our young people, and I love seeing programs like this that teach students where our food comes from and create a connection to the soil."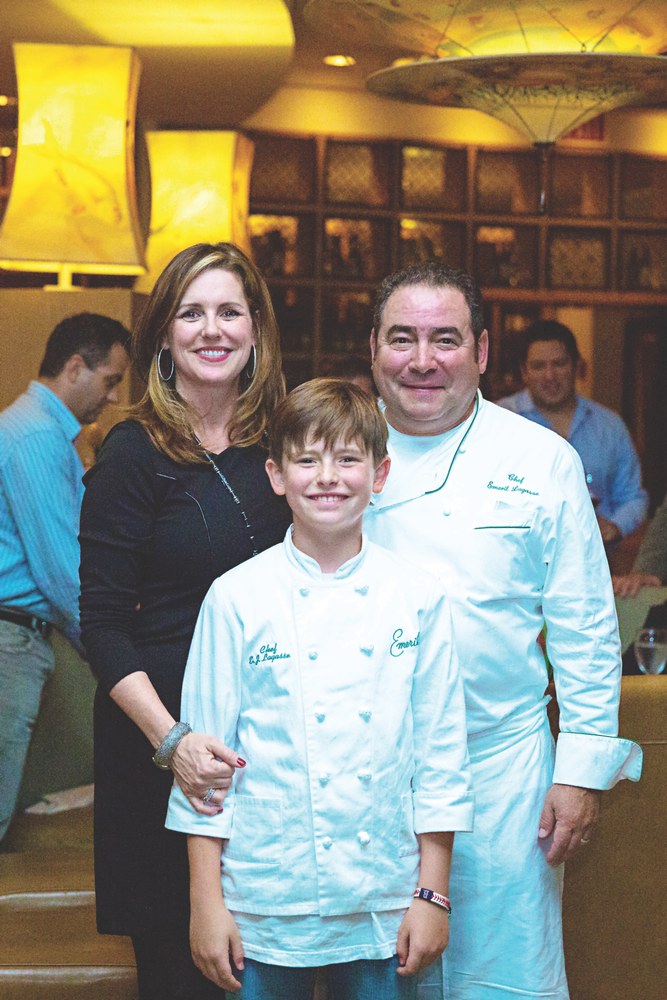 Charity Begins at Home
Helping kids expand their horizons through food is the idea behind Emeril Lagasse Foundation, which he and Alden founded in 2002. Its principles include giving back through mentoring, a core value of the hospitality industry, according to Emeril. "All the programs we support have an educational component, and most are connected with food and nutrition as a way for kids and young adults to find their voice, uncover their skills, and increase their opportunities."
The foundation supports nonprofit organizations and programs that forge new opportunities for kids—particularly those from disadvantaged circumstances—in communities where Emeril's restaurants operate. From grants to food banks to helping inner-city kids grow schoolyard gardens to funding initiatives that equip at-risk teens with skills to succeed in the hospitality industry, the foundation has an impressive track record of enriching lives.
Emeril Lagasse Foundation was born of the couple's shared enthusiasm for helping children. "While on a plane coming back from a big charity weekend, we decided that it was time to focus our efforts on the community where we lived," Alden explains of its beginnings. "New Orleans is a special place to Emeril and me, so we wanted to make a difference there. As the foundation has grown over the years, the scope of our efforts has broadened to anywhere we see there's a need that fits our mission."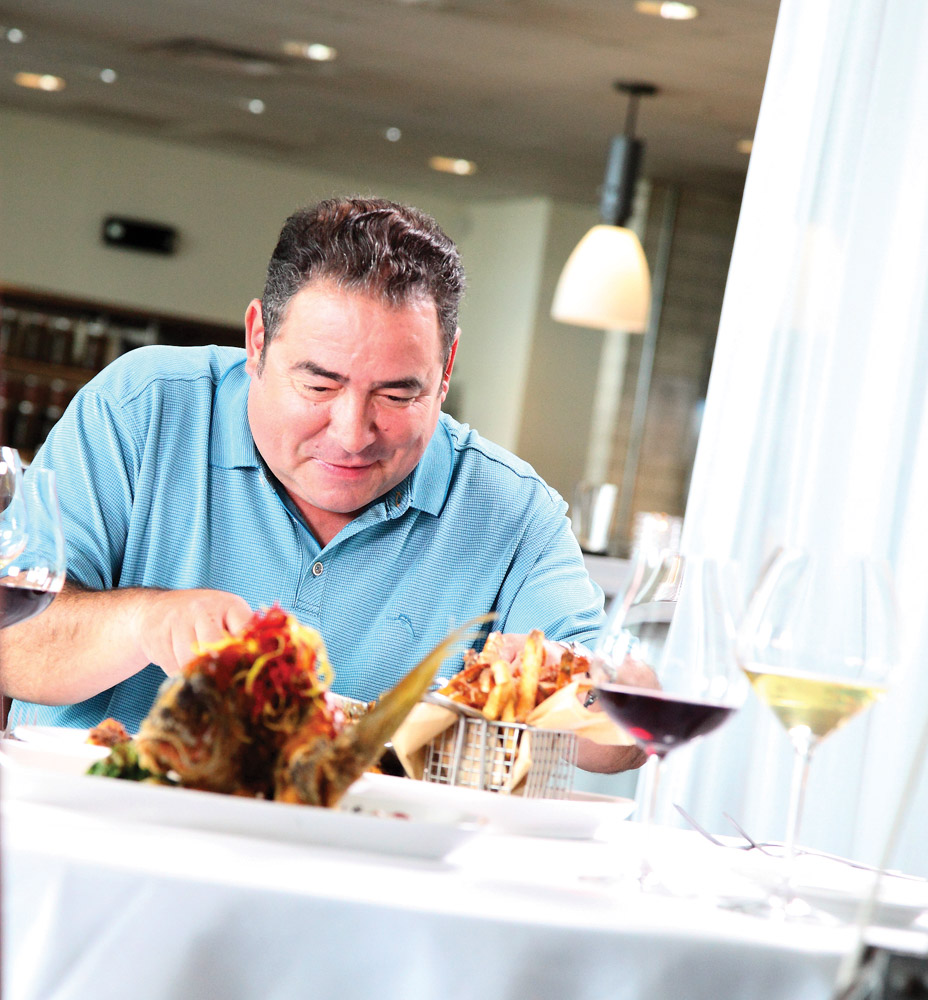 In all, the foundation has donated $5.5 million since its inception. That's a lot of money to raise—and to steward—and the Lagasses are adamant about maintaining a hands-on presence. Alden not only serves as a board member, but she also takes on detail work that many high-profile people would hand off. Case in point: she's currently planning the foundation's tenth anniversary Carnivale du Vin in New Orleans November 7 and 8.
The foundation is far from the only entry on her to-do list, however. A native of Gulfport, Mississippi, Alden earned a journalism degree from the University of Mississippi, though fortunately for her nearly fourteen-year marriage, she found success in real estate. Today, she's a full-time mother to the Lagasses' two children and a multitalented whirlwind who makes it look easy to juggle business ventures, charity work, and instilling a passion for service in her kids.
She admits that, like other moms, she struggles to find time for everything on the calendar, but outreach work won't ever be bumped. "We're exposed to so many wonderful things and have many opportunities that others don't have," Alden says. "I want our children to understand how blessed they are and teach them how to use these opportunities to help others."
It's especially fulfilling when service is a family affair—like the fund-raiser for Seaside Neighborhood School, on whose board Alden serves. In hosting the event, which took place in December at Fish Out of Water at the WaterColor Inn and Resort, Emeril helped draw in more than $143,000 for Seaside's capital campaign.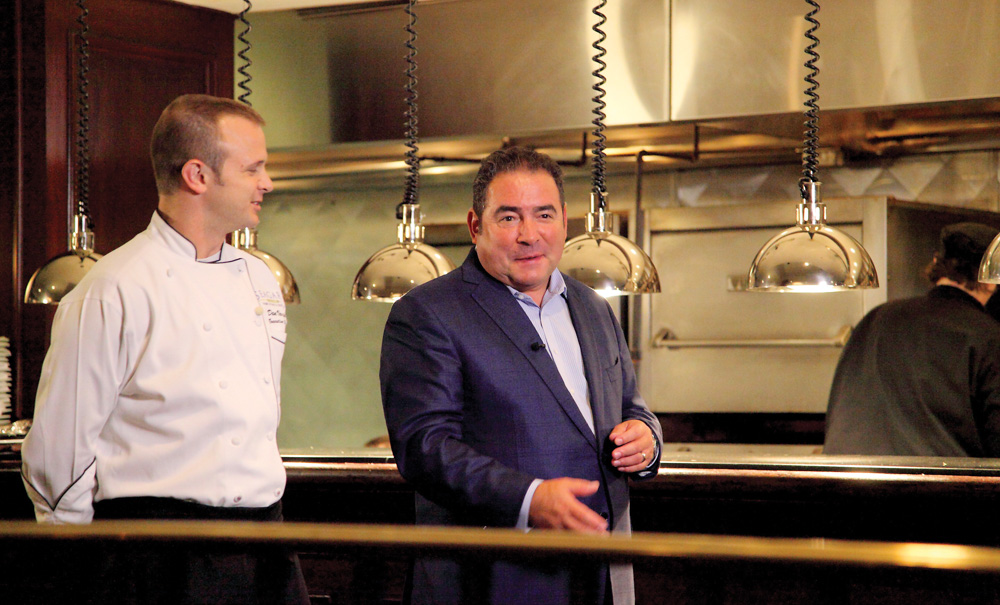 Emeril is set to bring his brand of magic to another community fund-raiser, the South Walton Beaches Wine and Food Festival, on April 26 in Grand Boulevard at Sandestin. During his appearance, he'll gamely answer audience questions, as well as attend (and contribute to) a live auction. While he'll undoubtedly appreciate the selection of eight hundred wines and thoughtfully paired foods, Emeril is most interested in the fact that festival proceeds are earmarked for children's charities in Northwest Florida.
Most of us would get dizzy just looking at his schedule—let alone actually living it—but Emeril somehow finds time for more charitable events than seems possible, not to mention making countless personal donations to untold numbers of organizations. So it came as a shock to no one, except perhaps the man himself, when he was named the 2013 James Beard Foundation Humanitarian of the Year. Says (an unsurprised) Alden, "Emeril is an incredibly passionate person who pours his heart and soul into the things he loves. It always amazes me how intrinsically keen and compassionate he is."
That admiration goes both ways. Emeril confesses that his wife is the rock of their family and insists that he learns from Alden every day. "First and foremost, she's the most amazing wife and mother," he says. "She has a great heart for service, which she's passing on to EJ and Meril. She sees the best in people, and her compassion and positivity really anchor me to keep growing personally and professionally."
Everywhere the Lagasses go, it seems, good follows. Luckily for you South Walton residents, they're your new neighbors.
Emeril's Florida Gets Cooking
The newest place to find Emeril on TV is Emeril's Florida, a Cooking Channel series whose second season launched January 5. The premise is simple: watching—and drooling—as Emeril introduces viewers to dining destinations throughout the state. And while he had tens of thousands of Florida restaurants to choose from, nine South Walton eateries made the cut for this season alone:
Havana Beach Bar & Grill at The Pearl in Rosemary Beach

V Seagrove

723 Whiskey Bravo in Seagrove

Seaside's unique row of classic Airstream food trucks

Crust Artisan Bakery in Santa Rosa Beach

Seagar's Prime Steaks and Seafood in Sandestin

Marlin Grill

The Wine Bar at Grand Boulevard

The Marina at Baytowne Wharf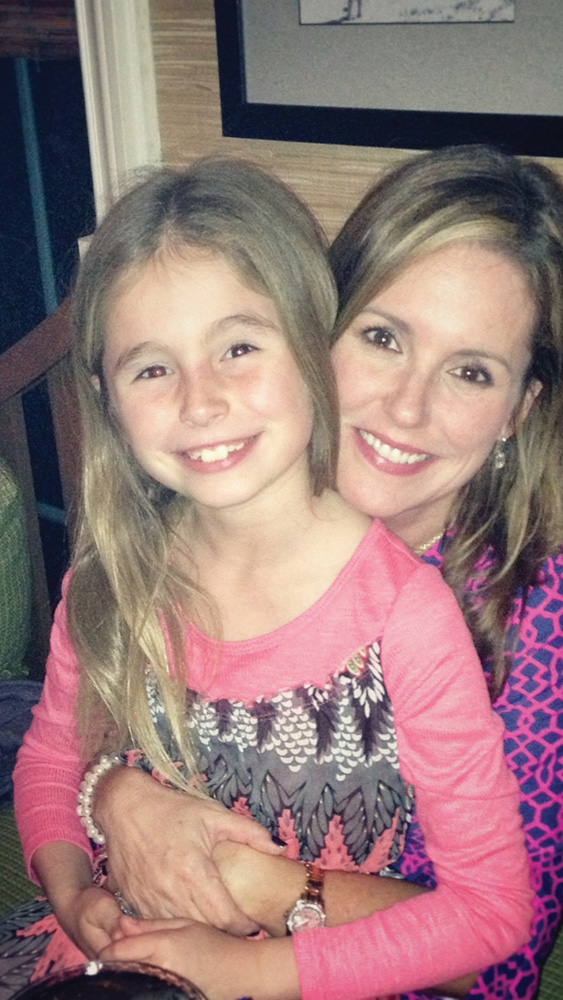 Why such an emphasis on this twenty-six-mile stretch of coastal paradise? Well, the "coastal" and the "paradise" for starters. The area's upscale yet relaxed vibe seems to encourage a culture of truly remarkable restaurants, whether big or small, pricey or pocketbook friendly. Of course, access to fresh seafood doesn't hurt, nor does the spirit of the people who call it home. As David Cunningham, executive chef at featured restaurant V Seagrove, points out, "Everyone out here on 30A just gets it."
He says that South Walton restaurateurs are very focused on the idea of local, an observation that another featured proprietor heartily agrees with. "We've all bought into the concept of sustainable farming and serving the freshest foods available," comments Mark Fressell of Crust Artisan Bakery in Santa Rosa Beach.
Cunningham's segment for Emeril's Florida was the first time he had cooked with the legendary chef, though their paths had crossed socially—and, coincidentally, both have Commander's Palace on their professional résumés. They put their collective experience together on V Seagrove menu items such as a crispy whole American red snapper, braised pork belly, fried oysters, and pan-sautéed grouper with a Creole potato salad. The experience, says Cunningham, was everything he'd hoped it would be. "Emeril was very nice and very informative about the whole TV process," he recalls. "I thoroughly enjoyed it."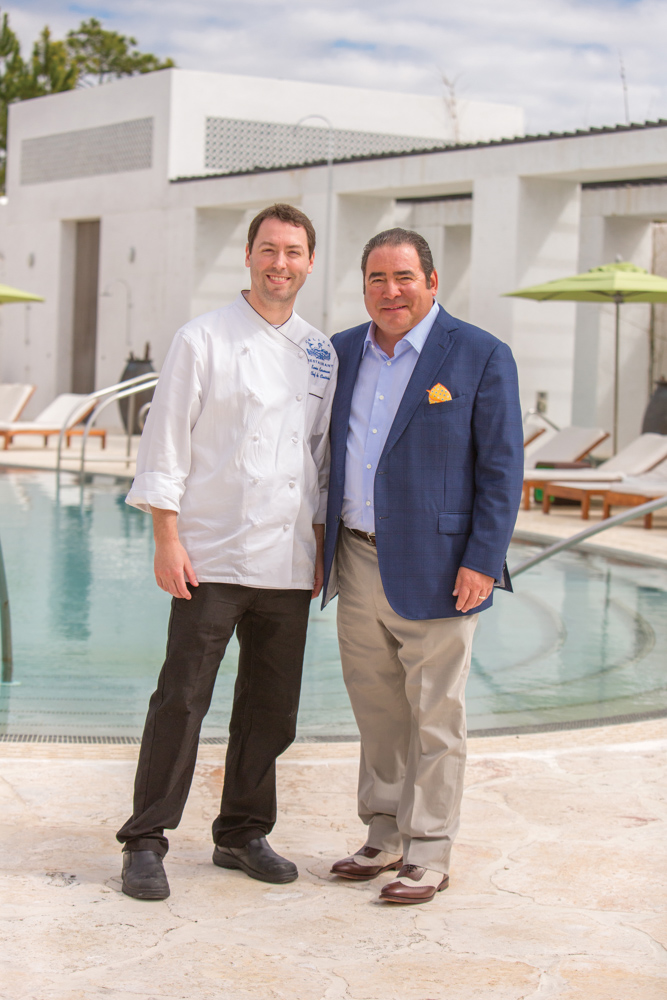 Among the dishes Fressell and his wife, Kim, the owner of Crust, showcased during their segment was a Neapolitan meat sauce, charcuterie plates, vegetables roasted in a wood-burning oven and fresh pasta. The fare wasn't new to Emeril. "Emeril found us as soon as we opened two years ago, and he's always been supportive of what we're doing," Fressell says.
Calling Emeril "very kind" during filming, Fressell says he appreciates that the storied chef could have invited any restaurant to appear in the segment but chose Crust. The vote of confidence has already had a positive impact on his business, and he hopes the program's South Walton focus will have the same effect on other local eateries. "We have some excellent restaurants here serving some really good food, and I think it's only going to get better," Fressell contends. "People are demanding higher quality food at a good value; it's our job to satisfy that need."
— V —
Behind the Scenes — Cover Shoot with Emeril and Alden Lagasse
from
VIEzine
on
Vimeo
.
ARTICLE CATEGORIES