By Sallie W. Boyles
Thinking back to taking home a first-place blue ribbon from her fourth grade science fair, Dr. Shawna Hogan vividly recalls every detail of the day, especially the excitement and pride she felt in exhibiting the one and only project that explained the benefits of a healthy spine. "While my cohorts were experimenting with their volcanoes, I was already seeing my future in chiropractic medicine," she says.
Her mother, Pam Speed, was the office manager for a chiropractor in their New York town, and as a close friend of the family, the doctor welcomed Hogan to spend countless hours at his practice and even attend seminars. Besides absorbing information, the bright, impressionable child observed the happy, healthy chiropractors in attendance and realized that she, too, could put her love of science to work in a profession that promoted a lifestyle of well-being. "My mom would tell me, 'Someday, you will be a chiropractor and I will manage your office.' And she was right!" says Hogan.
In 2000, Hogan graduated Life University in Atlanta and spent the next five years broadening her experience as an associate doctor of chiropractic in two different Florida Panhandle practices. In 2005, she bought East Hill Chiropractic in Pensacola. The practice prospered. With a reputation for caring and for achieving results, Hogan continually communicated the value of chiropractic care, using a range of noninvasive techniques—like spinal manipulation, laser therapies, and nutritional counseling—to treat neuromusculoskeletal complaints and to promote a healthy spine. "The brain and delicate nerve tissue of the spinal cord are all connected," explains Hogan. "When a segment of the spinal column moves aberrantly, excess pressure is placed on the central nervous system. By keeping the spine properly aligned, we help the nerve networks, including those that affect organs, to reach optimal function."
 Hogan believes that the time she spends listening to individuals and answering their questions has enabled her to attract a broad base of patients, who appreciate being seen and heard. "Patients are so often rushed in and out of doctors' offices today without ever feeling that they are being listened to. Pampering is often missing in health care today," she says. "My objective is to go the distance so that each patient feels that he or she is a priority. I additionally feel that if I'm doing my job correctly, I'm educating my patients while treating them." As a result, Hogan receives a healthy share of medical referrals, and prescribed treatments, even massage, are widely covered by insurance plans. She also reveals that a good number of her patients are physicians.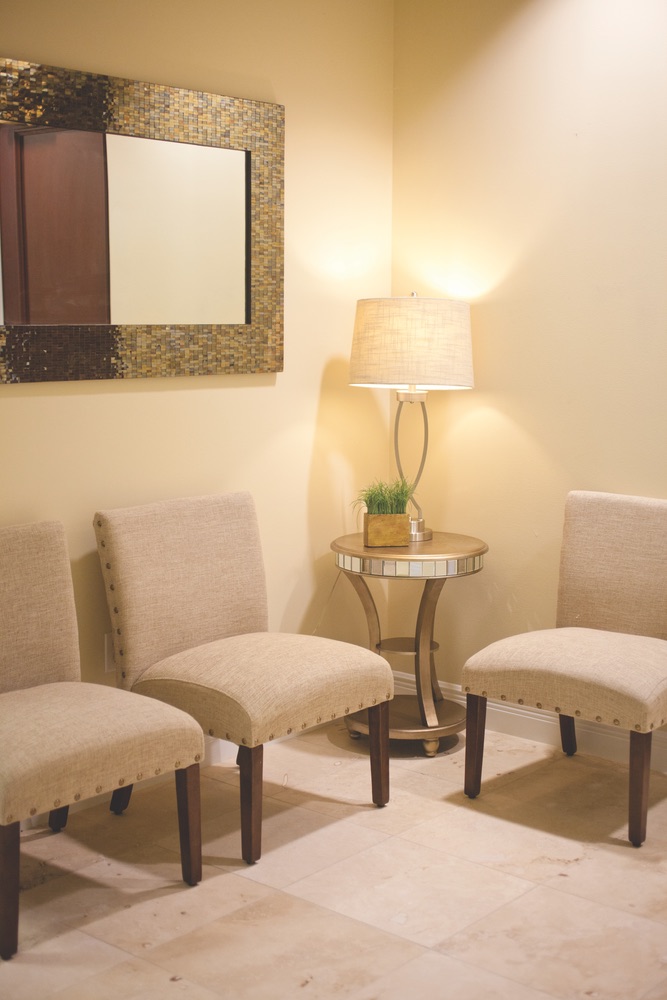 As a member of the International Chiropractic Pediatric Association, Hogan is particularly interested in caring for children of all ages and pregnant women. Many women, in fact, first experience the benefits of chiropractic treatments when seeking relief of back pain from pregnancy. "While lessening pressure in the lower back, chiropractic reduces tension on the ligaments affecting the uterus as well, allowing for a more comfortable pregnancy and less difficulty during labor," says Hogan.
Parents who benefit from seeing a chiropractor often recognize the value of exposing their children to a chiropractic regime early on. "Since alignment issues can occur during the birth process," explains Hogan, "new moms are wise to bring in their infants for spinal checkups." While some take advantage of well visits, most children first see Dr. Hogan when they suffer an injury—typically from a sport-related event. Young athletes aiming to prevent problems are also turning to her for treatments and guidance.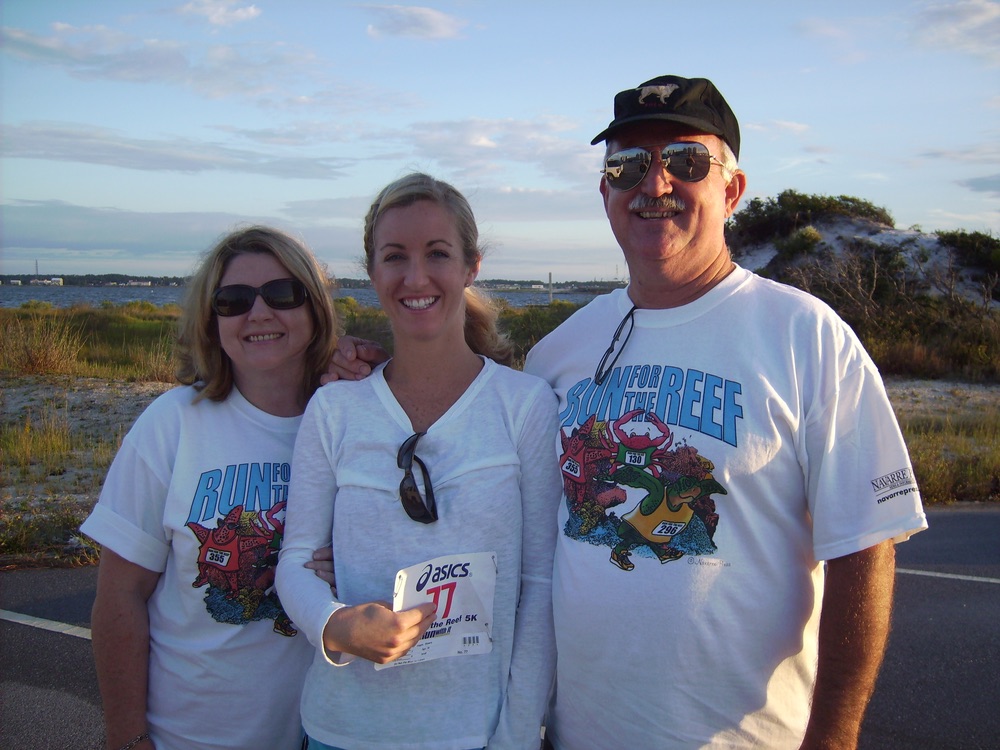 The majority of Dr. Hogan's adult patients have complaints associated with pain in the lower back, neck, or upper back. Headaches are also common. "Upper back, neck, and headaches have become increasingly problematic with all the time we spend at the computer," Hogan says. "Individuals who carry extra weight in the tummy are the ones who tend to suffer from lower back pain."
Since weight loss can be critical to eradicating physical stress and pain, Dr. Hogan has always encouraged patients to adhere to healthier diets and exercise regimes. Searching for ways to get patients excited about losing some of the extra inches around the belly, she investigated various noninvasive alternatives as a means to jump-start success. Without a doubt, she determined that the Zerona laser belonged in her practice.
"I introduced it over two years ago," she says. "We were among the first in the Pensacola area to provide this noninvasive, painless, body-slimming procedure. It's an amazing device that uses a laser to emulsify some of the fat content within the fat cell and then release it into the interstitial space [the fluid-filled area surrounding cells]. The excess fat simply passes through the system through the normal course of detoxification."
When individuals enter our tranquil office, I want them to leave the rest of the world behind and let us take care of them.
Featured on shows like The Dr. Oz Show, Rachael Ray, The Doctors and Nightline, as well as in publications from The Wall Street Journal to Harper's BAZAAR, the laser, approved by the FDA for efficacy and safety, helps patients eliminate three to nine inches or more of fat in as little as two weeks. "How else could you lose a handful of inches in weeks with no downtime and no pain?" says Hogan, adding that treatments are affordable and consultations through her practice are complimentary. "We have also expanded Zerona to the broader community so that individuals do not have to be chiropractic patients to take advantage of it."
Fulfilling her professional ambition to help others achieve optimal health and well-being, Dr. Hogan and her husband, Christopher, faced a decision that would determine whether or not they would attain a shared personal dream. "Having grown up in the Northeast, we were drawn to the Destin area of the Panhandle," says Hogan. "It had the same neighborhood feeling of our childhoods, which is a large part of what called us here. We loved that when we came to vacation, we never got back in our car until it was time to go home; we could walk or bike anywhere we wanted to go. I loved my years in Pensacola, but the Destin area has always beckoned me."
Nevertheless, the idea of walking away from her flourishing practice and starting over in Destin seemed absurd. "I could imagine people saying, ' You just don't do that!'" Despite what people would or would not say, however, the Hogans at last made their move.
With her July 2012 grand opening of Regatta Chiropractic and Laser Center in Destin, Dr. Shawna Hogan would not only relocate to the place she longed to call home, but she would also launch the concierge-style practice that she always wanted to own. "At the risk of turning my story into a cliché about someone who risked everything to live a dream, that's what I did," she says. Meanwhile, her Pensacola patients remain in good hands: brother-in-law Dr. Kevin Hogan took over the East Hill practice.
As the Hogans settle into Destin, Dr. Shawna Hogan recalls her fourth-grade science fair project with a renewed excitement over creating something exceptional for the community. "By continuing to enhance my chiropractic practice with the Zerona laser and other beneficial services, I look forward to providing a unique level of health care," she says. "When individuals enter our tranquil office, I want them to leave the rest of the world behind and let us take care of them."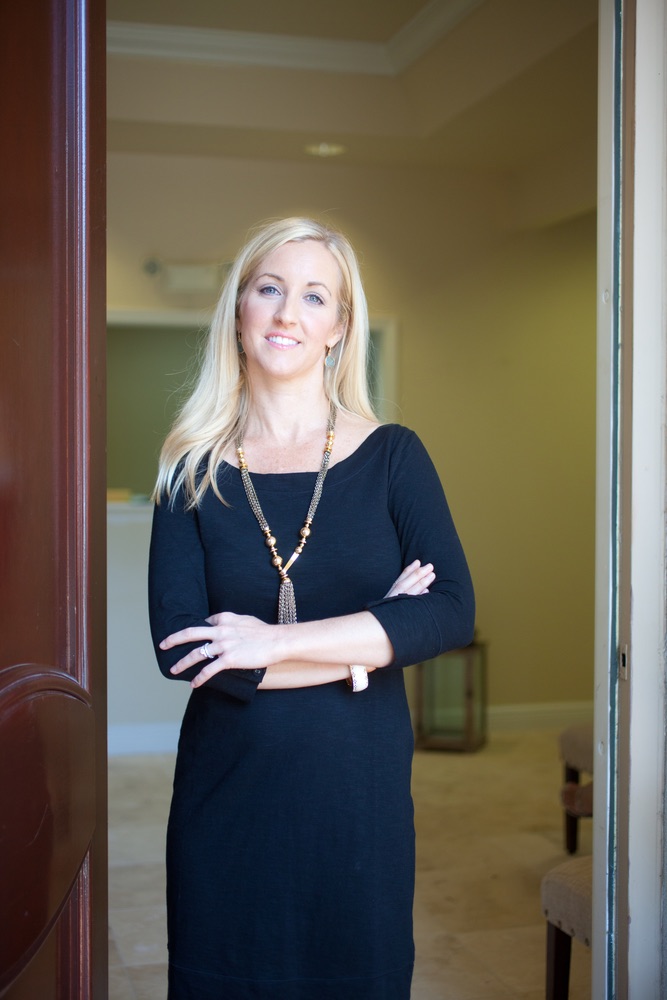 — V —
---
Regatta Chiropractic and Laser Center
4481 Legendary Dr. Suite 150 Destin, Fl 32541 850.424.7856 www.destinlipolaser.com www.regattachiropractic.com
ARTICLE CATEGORIES