Photography by Romona Robbins
When it comes to creating a beautiful space that's also functional and comfortable, some people might find the process overwhelming. The experts at Beau Interiors, a full-service design firm and home retail showroom in Grayton Beach, Florida, are here to help. Owner Margie Perry and her team assist clients every day with selecting and arranging furniture, accessories, mirrors, rugs, lighting, art, and more. With a comfortable yet refined coastal style that reflects the area's white-sand beaches and emerald waters, Beau Interiors knows beauty inside and out. These tips from their experts will help you design a space you might never want to leave!
1. The best starting point for a room is a beautiful rug or a great piece of original art. These pieces give you a foundation to design the room around.
2. We believe that investing in a unique piece of original art is better than filling your walls with prints that have no original style. That piece will have more impact and will be something you love seeing when you enter your space.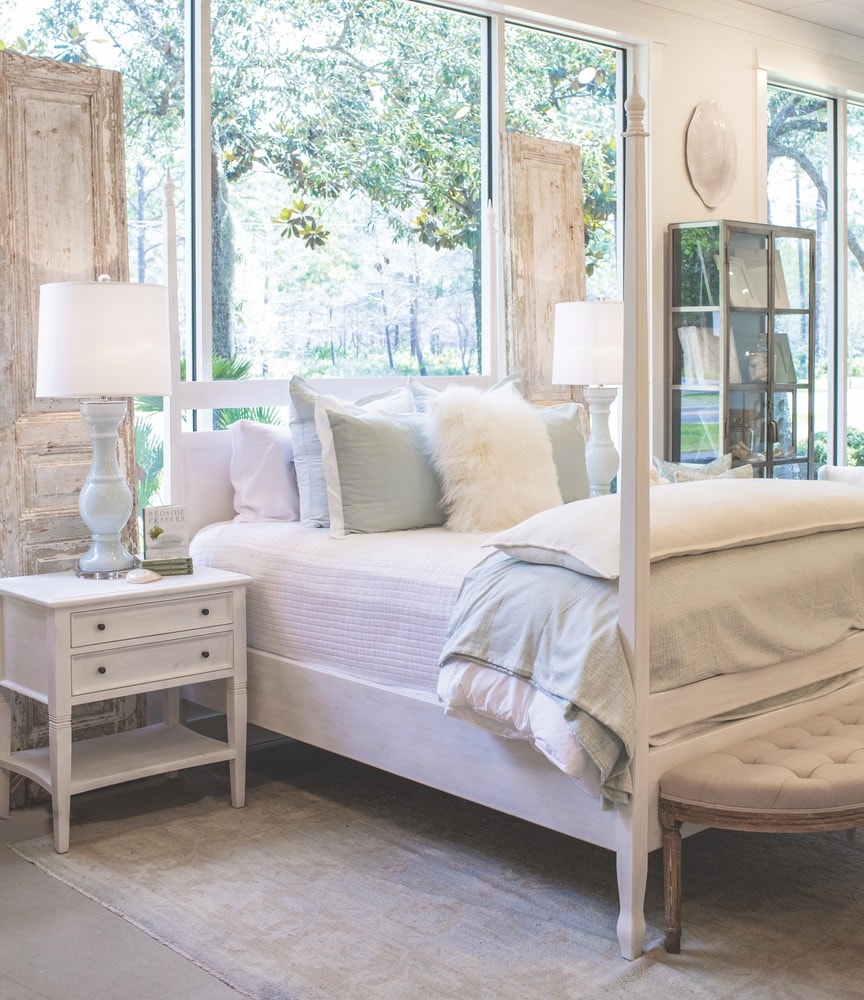 3. Texture is just as important as color! It is simple to add texture to your decor through pillows, throws, poufs, and accessories.
4. Natural elements such as a cowhide rug are timeless. Layering the cowhide over a basic natural jute rug adds texture, dimension, and interest to a space.
5. Symmetry is important, but it is a good idea to limit the number of pairs in a space. Depending on the size of the room, too many pairs can be distracting and can appear too "fixed." Break up pairs by adding a few singles and odd numbers of objects to keep the space interesting.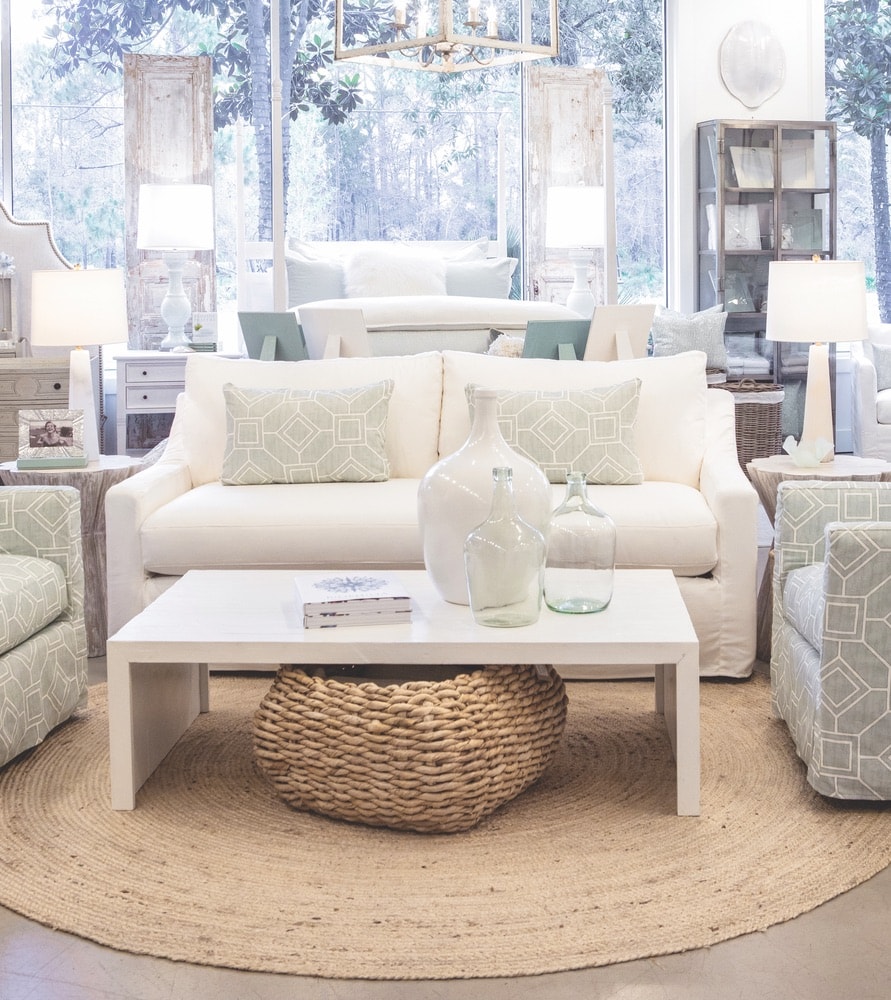 6. Select pieces that are in line with your personal style and fit well with how you use the space. Neutral sofas and furniture stand the test of time and are great foundations for layering more trendy colors and pattern through pillows and accessories that are much easier and less costly to swap out when you are ready for a change.
7. Don't be afraid of white or light colors! With all of the performance fabric and washable options that are now available, it is simple to keep a white sofa looking beautiful.
8. If you are overwhelmed with where to begin in your home, seek an experienced design professional to help! It is well worth the investment and could save you time, energy, and money in the long run.
— V —
---
Visit BeauHomeInteriors.com to learn more, shop, or schedule a consultation with the designers, or stop by the showroom at 32 East County Highway 30-A, Santa Rosa Beach, Florida 32459.
ARTICLE CATEGORIES