By Erin Oden
Pricing trends along the Scenic Highway 30-A corridor in Northwest Florida have experienced a strong three-year uptick. Taking a closer look at the history of price trends from the peak of the market to today provides greater insight.
The average sales price of all Scenic 30-A closed residences in 2015 was $875,000, which was up an impressive 10 percent over 2014 and showed a notable 38 percent three-year increase. In looking back at 30-A's yearly average sales prices, this is the highest average sales price we have seen since 2007.
30-A's most popular planned communities show similar positive price movements.
Rosemary Beach
Pricing for the community of Rosemary Beach is trending similarly to the overall market, with the average sales price of closed homes and condos in 2015 at around $1.7 million—up 9 percent over 2014 and up 41 percent over the past three years.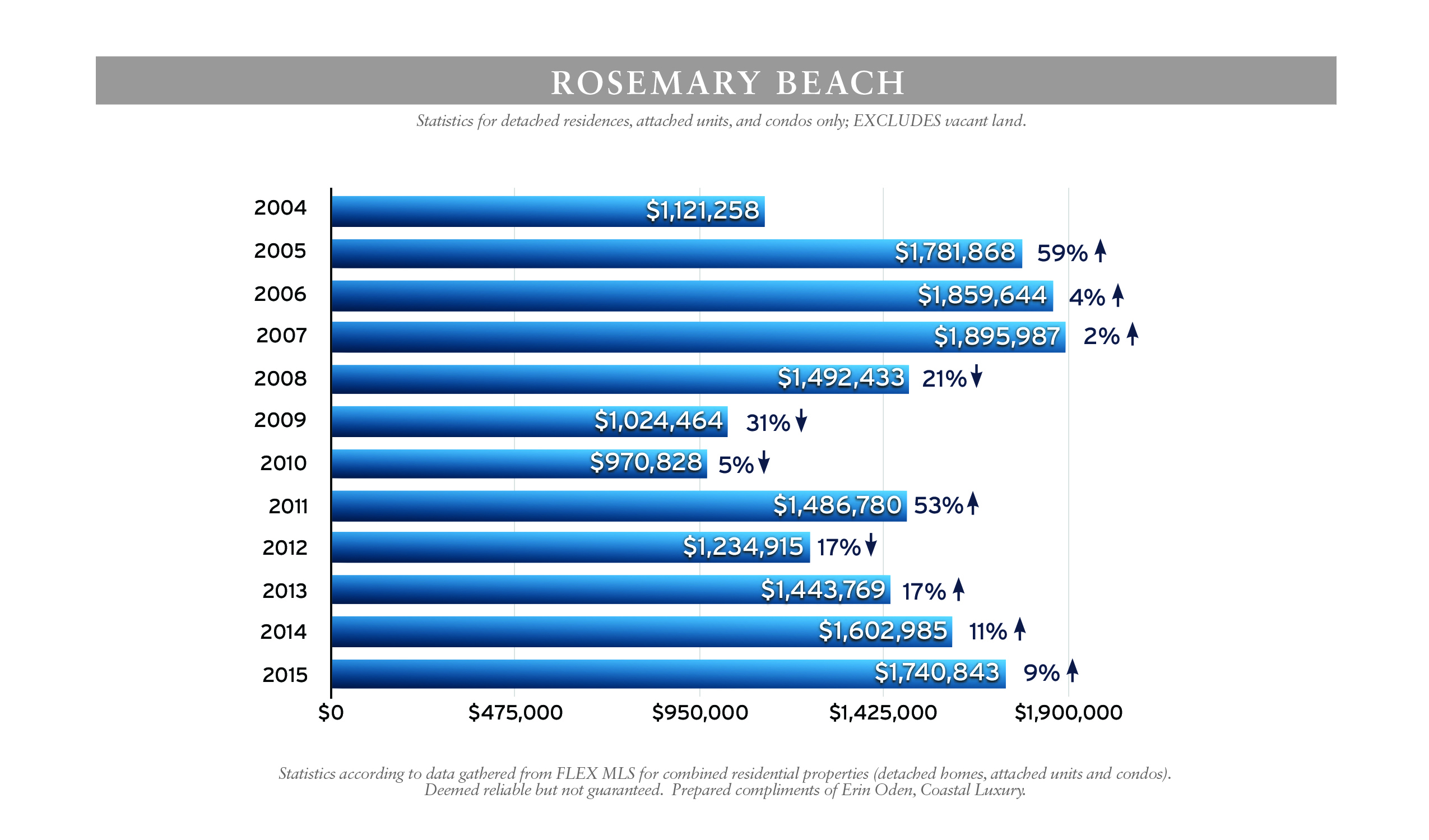 WaterSound Beach
The community of WaterSound Beach's pricing continues to strengthen, with an average sales price of just under $1.9 million for all closed homes and condos in 2015, which was up 5 percent over the previous year and showed a 38 percent three-year increase. This was the peak year for WaterSound Beach. As the young community continues building out, we anticipate this healthy appreciation to continue.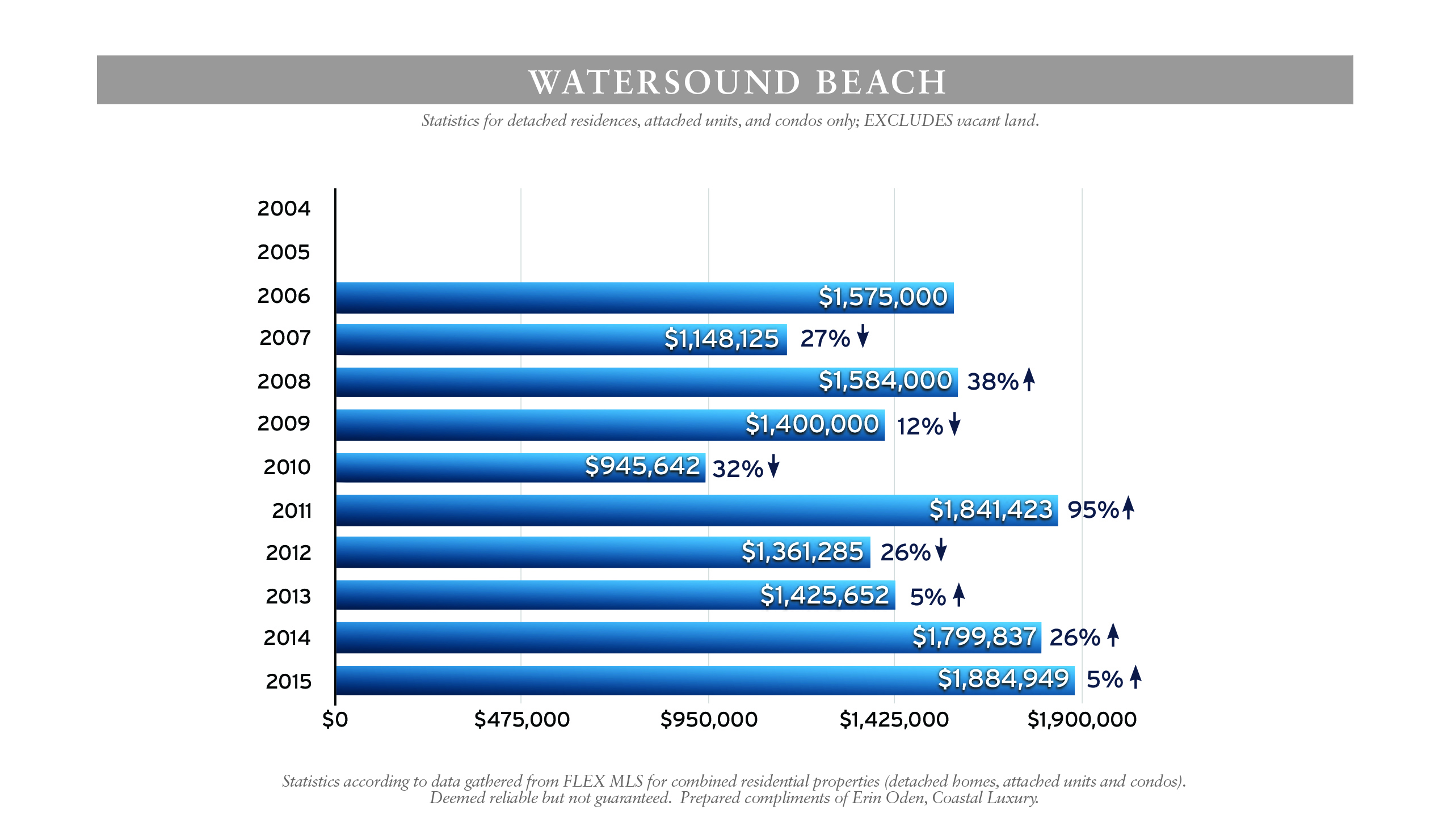 WaterColor
The well-established 30-A community of WaterColor remains in high demand. Its home and condo sales for the first half of 2015 delivered an average sales price of $1.5 million, up a nice 21 percent over 2014, and up 35 percent over the past three years and 48 percent over the past four years. Pricing is just above where it was in 2007 for WaterColor homes and condos.
While WaterColor boasts a high level of coastal lifestyle amenities, lending to the ideal family beach experience and attracting affluent purchasers and vacationers, it also offers the greatest affordability of all of the planned communities.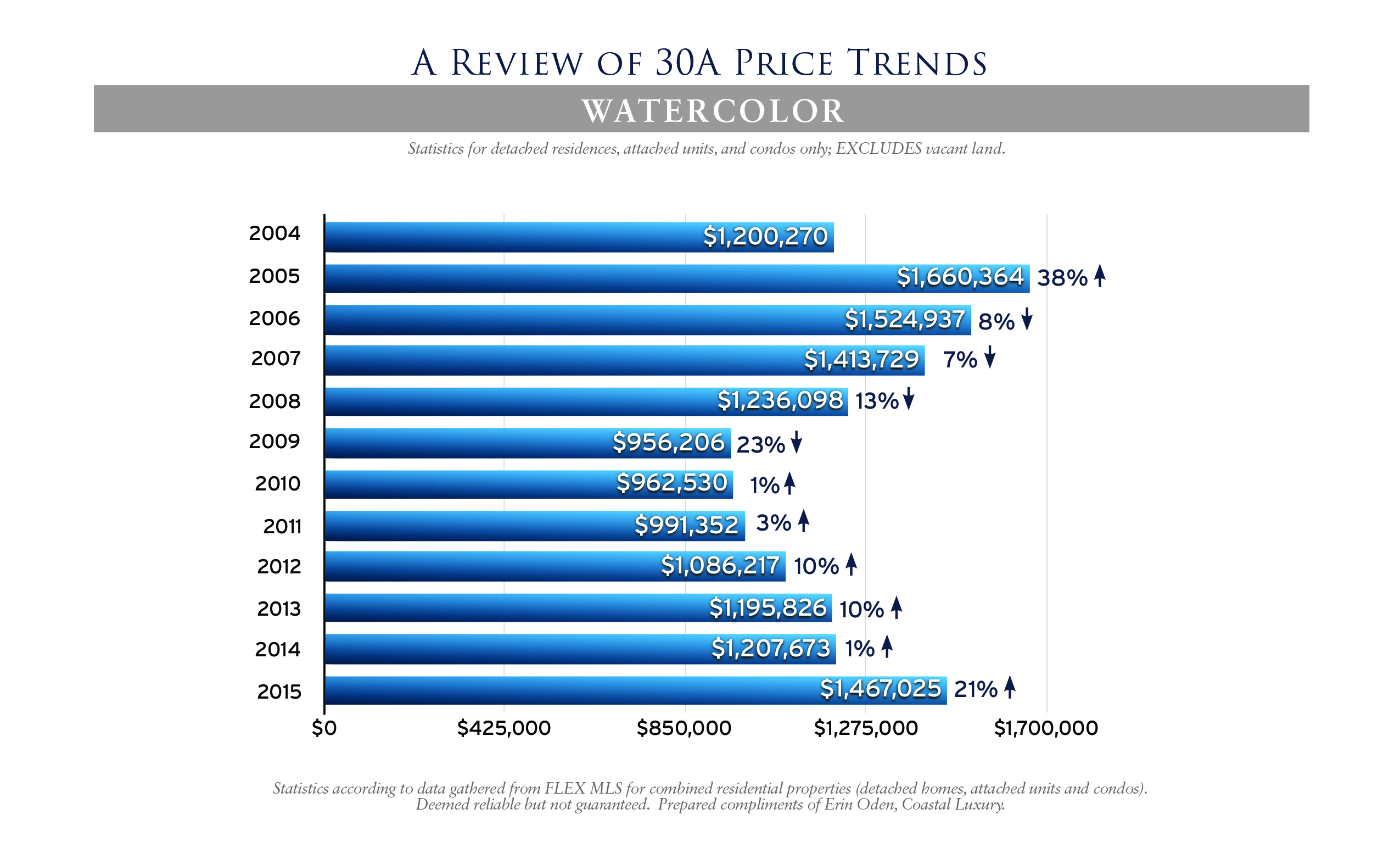 30-A Gulf-Front
Homes and condos on the Gulf-front along Highway 30-A have seen sales continue to rise this year. The average sales price for 2015 was $1.6 million, up 10 percent over the last year and boasting an impressive 63 percent three-year appreciation. We expect the Gulf-front market to remain healthy and in strong demand with inventory becoming scarce.
While the future of the real estate market is certainly unpredictable, knowing where the market is today and where it has been provides an advantage in assessing our real estate opportunities. We anticipate that the 30-A market pricing will continue to strengthen in the coming seasons.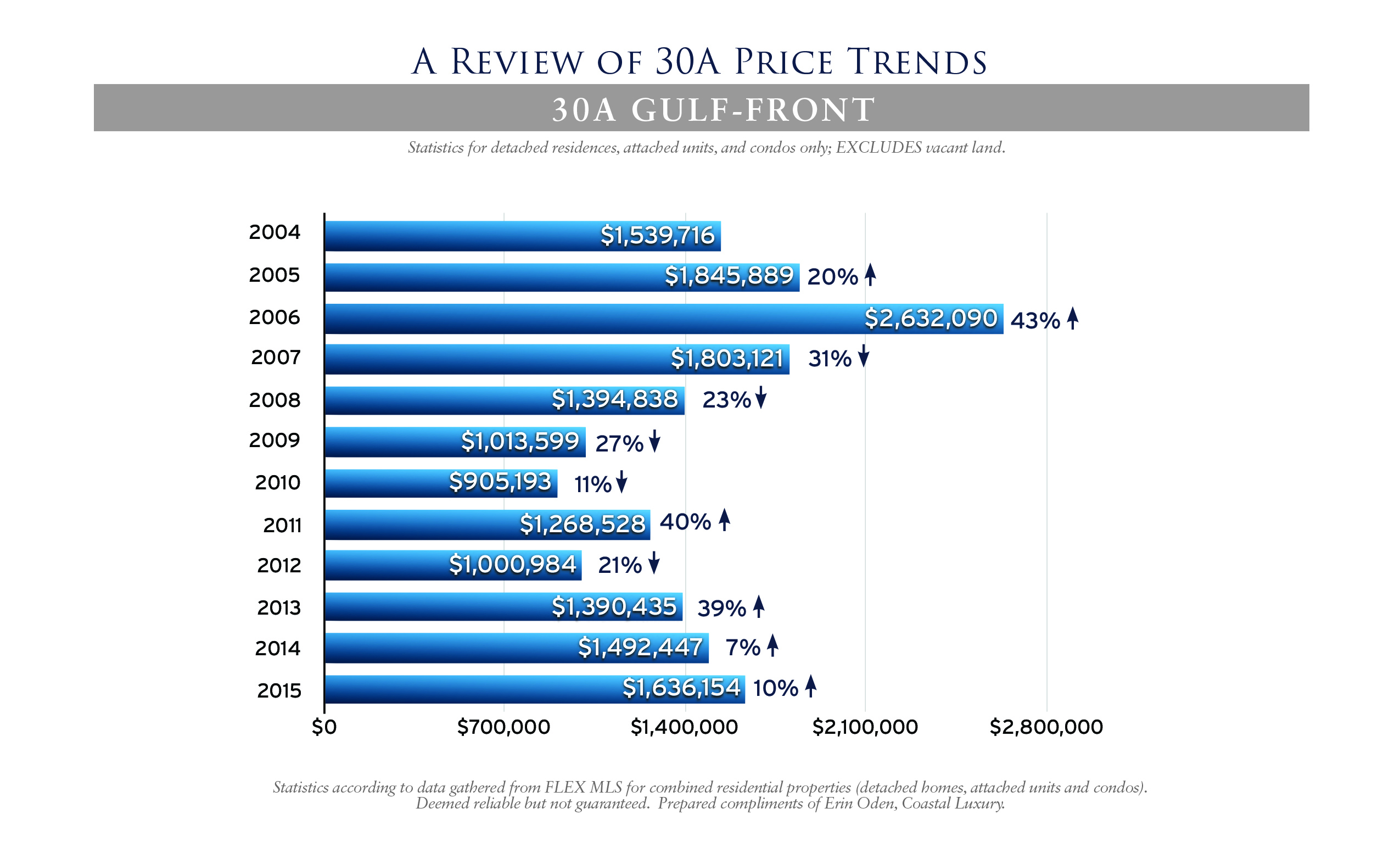 — V —
---
Erin Oden is the principal broker and owner of Coastal Luxury, a boutique brokerage that emphasizes an intimate knowledge of and expertise in the luxury and Gulf-front markets. Erin can be reached at (850) 502-1220 or erin@coastalluxury.com. Or, stop by Coastal Luxury, located directly on 30-A, the first office east of Alys Beach. Search all available properties at www.CoastalLuxury.com/search.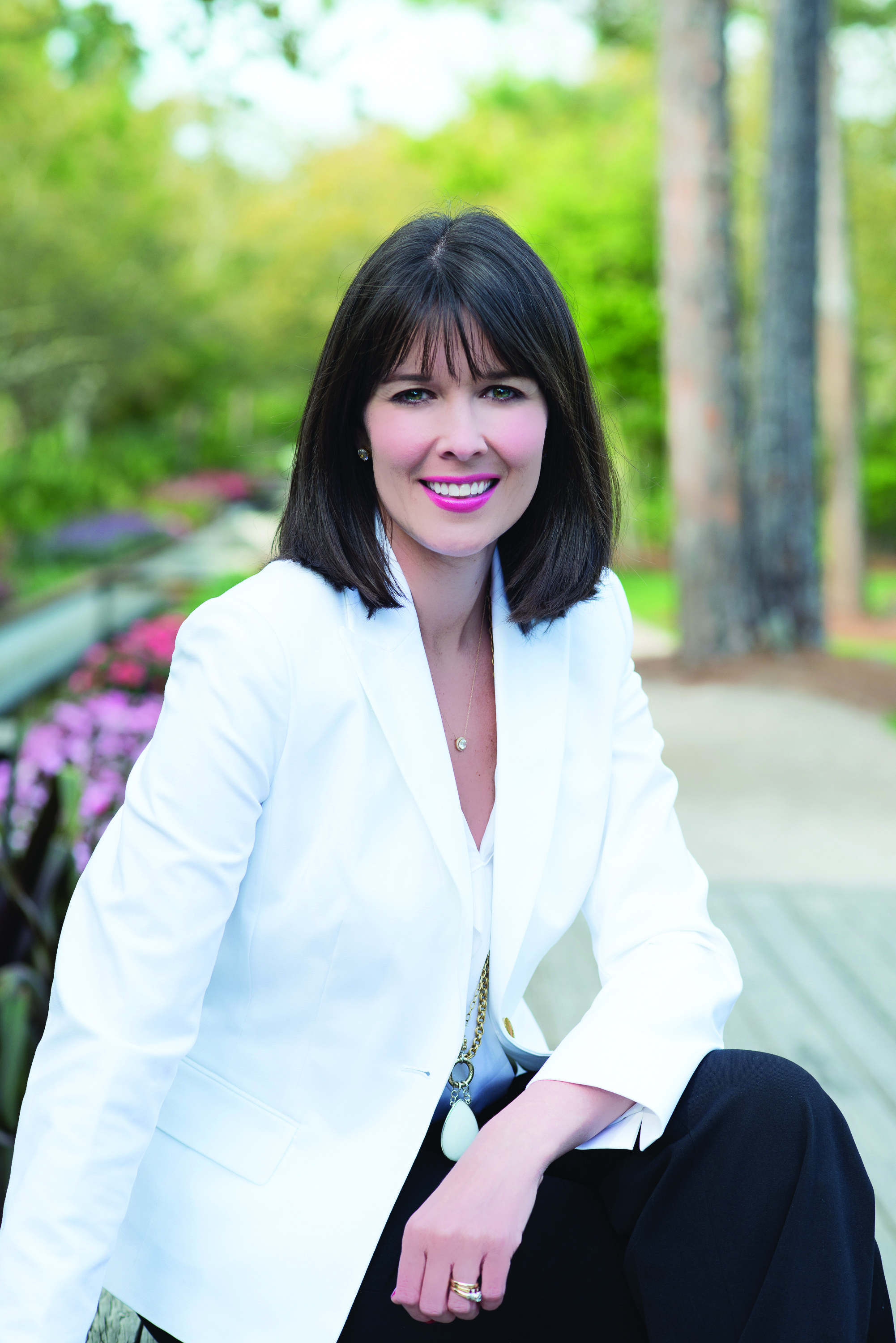 ARTICLE CATEGORIES