Alys Beach Crafted Returns October 2022
---
August 29, 2022
Stories That Craft Tells
OCTOBER 21-22, 2022

Alys Beach Crafted was created to celebrate the collaboration of talents that come together to enrich the experience of life along the Scenic Highway 30A stretch of Florida's Emerald Coast. This new event, sprung from 2019's successful debut of Firkin Fête, aims to tell the stories of crafted beverages, culinary experiences, artistry, and workmanship. Crafted will be a weekend of events here in Alys Beach, a gathering of renowned craftspeople from around the country sharing the process, the inspiration, and the product of their craft at the Makers Market, Firkin Fête, Spirited Seminars, and the Spirited Soirée. Alys Beach Crafted is pleased to announce that all proceeds will benefit one of Walton County's local non-profits, Food for Thought Outreach.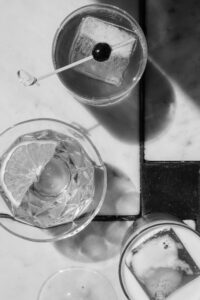 Crafted aims to bring us together in appreciation for the excellence and authenticity of the creative process, allowing us to pick up tricks of the trade, add a new brew to our repertoire and add elegant, meticulously crafted goods to our collections. Refined and beautifully curated, our Alys Beach team is actively engaging these artisans, distillers, brewers, chefs, and mixologists to create an experience like no other – a sharing of the stories that craft tells.
Tickets for Alys Beach Crafted go on sale to the public on August 1, 2022 (Alys Beach Property Owners may purchase tickets starting July 1, 2022).
Firkin Fête
Join us for our 2nd Annual Firkin Fête on October 21st, 2022. Firkin Fête features a unique tasting experience as we tap firkins of beer created by local and regional breweries. The firkins, each an 11-gallon keg, are unique in that no one, including the brewers themselves, can know what the final product will taste like until the firkins are tapped for the event. Firkin Fête will also feature live music performances and the culinary creations of chefs from throughout the southeast. This festive evening is not to be missed!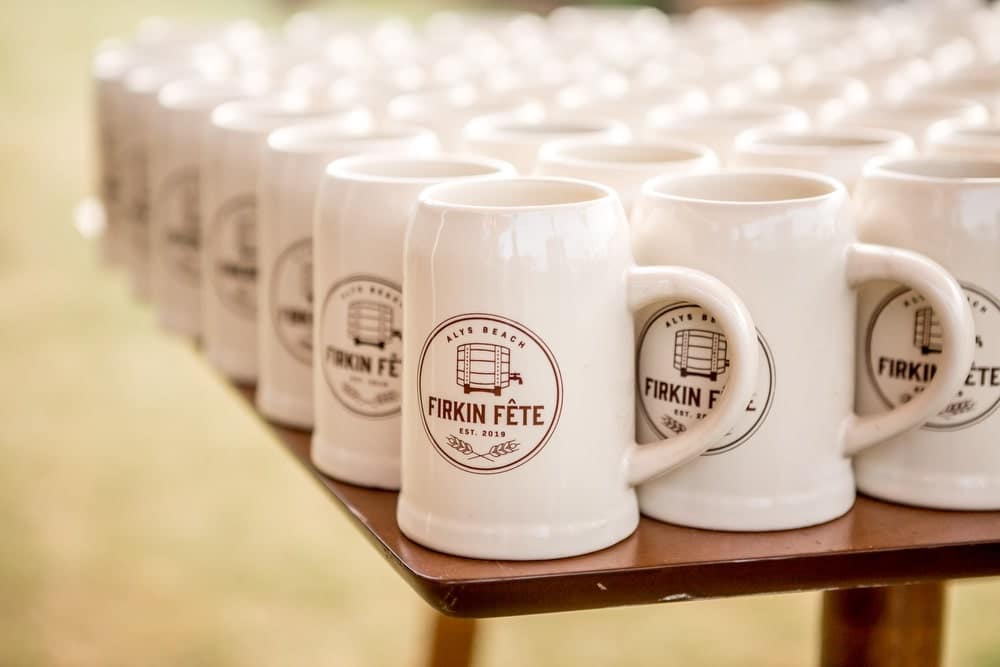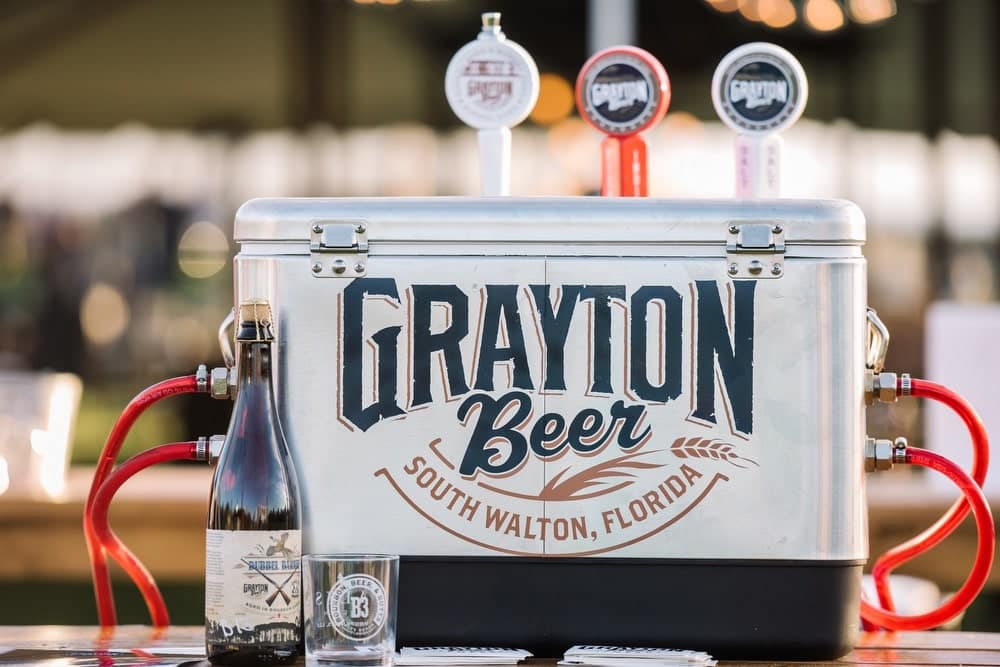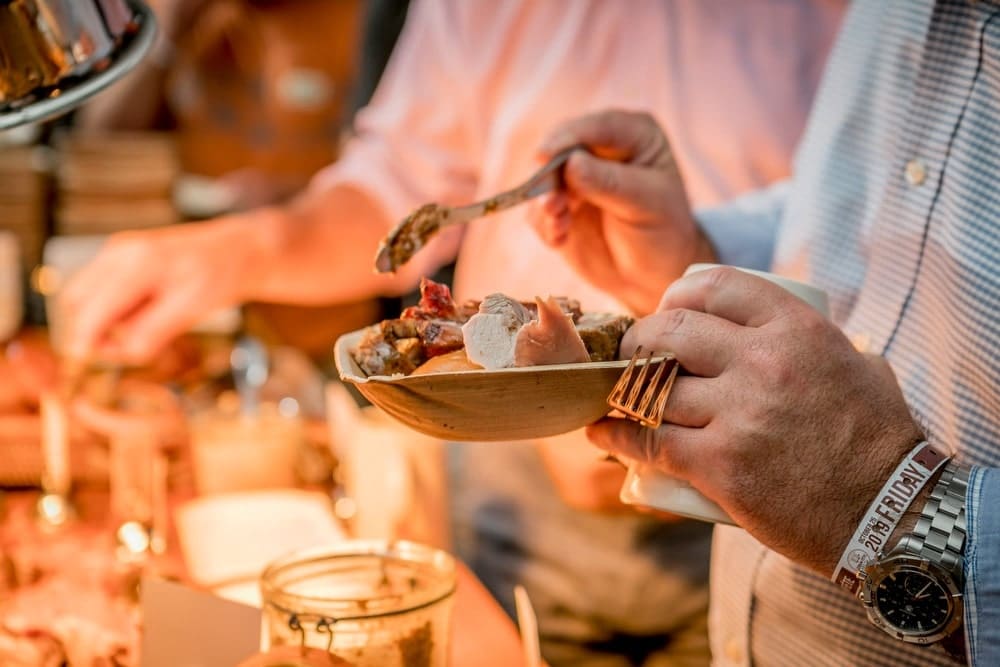 Spirited Seminars
The Spirited Seminars feature four opportunities to learn from some of the best Mixologists in the industry. The seminars will explore the art of the cocktail, from the elements of tasting like a pro to special tips for crafting the perfect drink for seamless, gracious entertaining. Preparations, pairings, new craft ingredients, and products – these renowned Mixologists invite you behind the bar for a glimpse into the craft of creating beautiful cocktails.
Taste like a Pro– We all know how to sip and swirl, but dive deeper with the experts as they uncover their secrets for tasting spirits and wine like a pro. Ease into the seminar with a welcome cocktail as you prepare to experience three spirits and three wines with gurus Christina Veira from Toronto's Bar Mordecai and Sarah Pierre of Atlanta's 3 Parks Wine Shop. You'll complete this Spirited Seminar with an expanded knowledge of the components of tasting – with great tastes and a little splash of fun in the mix.
Garden to Glass– Join the creative ladies behind Sip of Paradise, a non-profit community garden for bartenders of the greater Atlanta area, as they teach you how to make the freshest cocktails using craft spirits from St. George Spirits paired with seasonal ingredients that can be harvested from your own garden.
Whoa! Low & No– Sit back and relax in the tropical setting of this cocktail seminar as hosts McLain Hedges of Denver's Yacht Club Bar, Roy Clark of Mobile's The Haberdasher, and Whitney Hobbs and Rob Crabtree of St. Augustine's Boat Drinks bar. Mixing with spirits from our friends at Haus Alpenz and Spiribam, you will enjoy sampling tiki drinks as these connoisseurs share their trade secrets to help you create specialty cocktails with different ABV (alcohol by volume) levels, allowing you to cater to your guests' cocktail preferences with thoughtful accommodations that exemplify Southern hospitality. The mixologists will showcase the prep and process of mixing cocktails with "Whoa," Low, and No ABV – a skill that will take your entertaining prowess to the next level.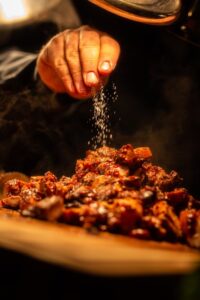 Fords Gin Seminar– Martim Smith-Mattsson of Fords Gin teams up with Miles Macquarrie, co-owner and beverage director of Decatur's Kimball House and recipe developer for Tip Top Proper Cocktails, and Neal Bodenheimer, founding partner of James Beard Award Winning New Orleans craft bar, Cure, to showcase their products from the experts' point of view. Discover why (and how) mixologists and bartenders love to work with Fords Gin, a precise and thoughtful blend of nine botanicals including juniper, coriander seed, citrus, florals, and spices. We'll journey through the cocktail ages to explore the history of gin cocktails. From the gin punch of the early days to the current golden days of the craft cocktail, the rich course of gin timelessly intertwines with that of the classic cocktail in a story that we look forward to sharing and sampling.
Spirited Soirée
Saturday, October 22nd's Spirited Soirée features craft cocktails from hand-selected mixologists from all over the country. These mixologists have been paired with craft distilleries to create the perfect cocktail. Guests will have the opportunity to taste the spirits both neat and in the crafted cocktail and will hear from the distillers and mixologists on the inspiration and process behind each unique pairing. Enjoy bites from the best culinary teams in the Southeast alongside handcrafted cocktails and spirits, and take home some of the new concepts and trends currently setting the beverage world a-buzz.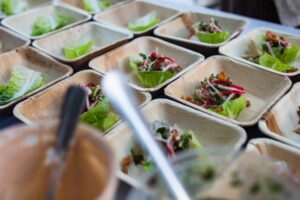 Makers Market
Join us in the Alys Beach Amphitheatre on Friday, October 21st, from 3-6 PM and on Saturday, October 22nd, from 12-4 PM for the Alys Beach Crafted Makers Market. These thoughtfully chosen artisans will present their works, and showcase their craft, their inspiration, and their stories. These products, representing the best in regional workmanship, as well as a selection of treats and refreshments, will be available for purchase while live music adds to the browsing experience. This event is free and open to the public.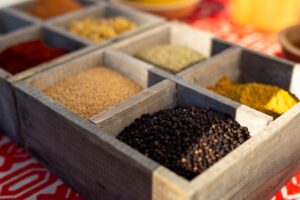 Be the Maker workshops:
Be the Maker with Loft & Leaf
Join Kendra, owner of Loft & Leaf, for a "Be the Maker" workshop event as part of Alys Beach Crafted. During this workshop, Kendra will guide you through the creation of a beautiful succulent arrangement. With her creative and practical insights, learn tricks and tips for the care of this new arrangement and how to best introduce living design into your living space. Kendra's gracious appreciation for these natural elements of design is sure to inspire and, with her trade secrets, your creation is sure to add life to your home.

Be the Maker with Sydni Gause Silks
Join Sydni, owner of Sydni Gause Silks and professor of art, for a "Be the Maker" workshop event as part of Alys Beach Crafted. During this dye workshop, Sydni will take you through the process of creating your own naturally dyed silk scarf. From the scouring and mordanting preparation of the silk fiber to the wash and care basics, Sydni will share each step in the process, along with insights into the plants used for variety of color and pattern, plants grown in her own large-scale, North Florida dye garden. Sydni attributes her study of the natural dyeing process with connecting her to the land, the plant, the history of dyeing textiles naturally, and with teaching her to approach her work in a way that is slow and thoughtful. Through shared story and process, hands-on instruction and demonstration, Sydni will guide you through the journey of creating a hand-dyed silk work-of-art.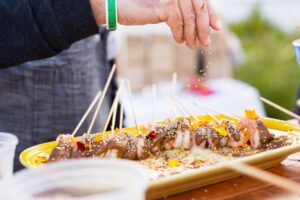 About Food for Thought Outreach
Food For Thought is a 501(c)(3) not-for-profit organization in Florida, serving Walton and Okaloosa Counties. Food For Thought works to fight child hunger through five year-round programs, designed to fight the negative impacts of Child Hunger in the lives of Food Insecure children in grades K-12. FFT's goal is to support a child's development and educational experience by bridging the gap between school meals during weekends, summer, and holiday breaks, as well as offering learning and life-skill resources through the Emeril Lagasse Full-Circle Kitchen and their Full-Circle Gardens. Food For Thought has been working to fight child hunger since 2010, serving more than 3,400 students from 34 schools in Walton and Okaloosa Counties, through an in-school backpack program and on-going curbside food distributions.
ABOUT ALYS BEACH
Nestled amongst the pristine white sands and sparkling turquoise waters of northwest Florida's Gulf Coast sits Alys Beach, a fully-bespoke, luxury lifestyle and vacation experience – a seaside destination where life is refreshed. Known for its striking white architecture, Alys Beach is a New Urbanist community built for relationships, connection, and for building memories around the town's most sought-after amenity, the pristine Gulf beaches. With all of its 158 acres within a short walk of the beach and designed for engaging and comfortable access to the town center's shops and restaurants, Alys Beach is truly an unparalleled experience. Alys Beach has long attracted homeowners and vacation guests with an eye for distinctive design and detail, and the town's signature events serve to reinforce a sense of being transported to a place of luxury found within the balance of beauty, simplicity, and grace. To a place where life is not just lived, it is defined. For more information, please visit alysbeach.com
---