When and Where to Happy Hour Along 30-A
---
July 16, 2019
Every Hour is Happy Hour
Cheers, it's five o'clock somewhere, and it's time to have some fun in the sun! Every hour along Scenic Highway 30-A is happy hour, but these hot spots are your go-to bars and eateries for cold, refreshing beverages and the best happy hour deals! Let's go bar hopping!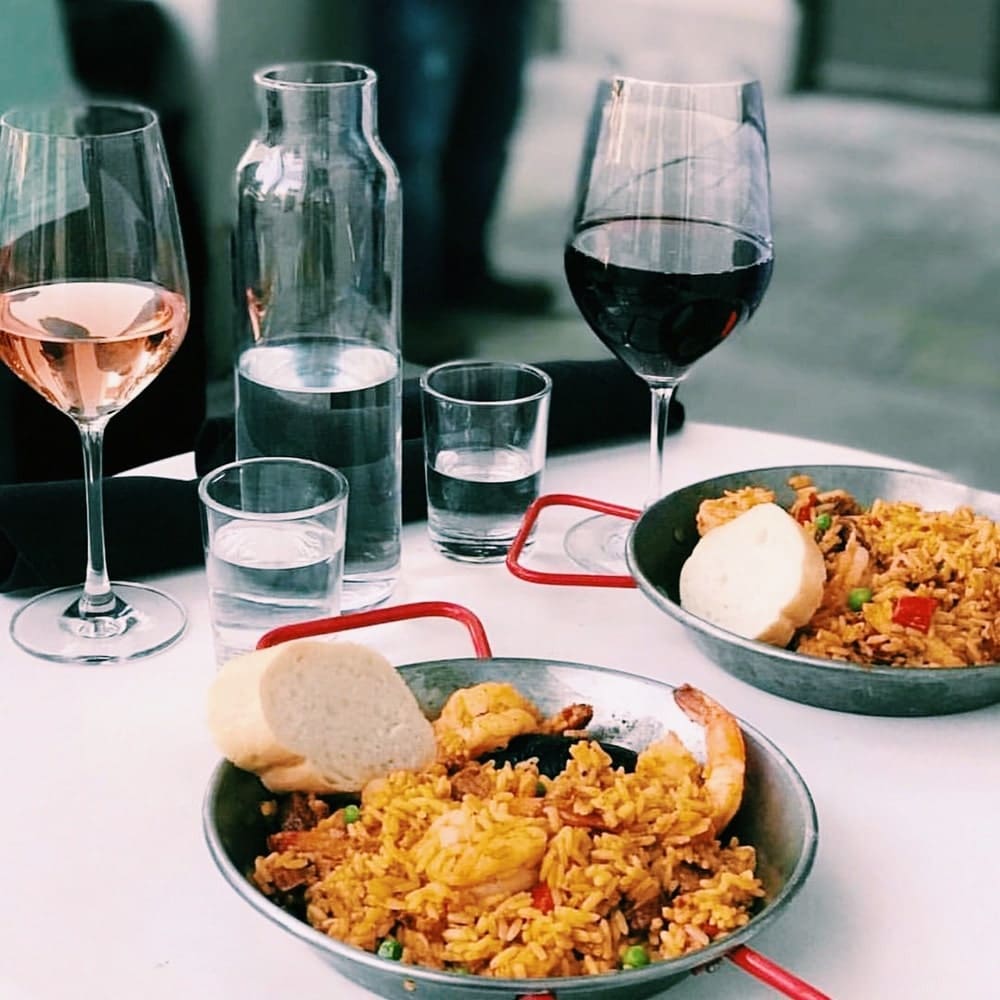 Located in the heart of Seaside, Florida, Chef Jim Shirley's wine and sushi bar is the perfect place to sip, savor, and socialize. Stop in for wine every day from 4–6 PM and enjoy half-off wines by the glass. Be sure to check out 45 Central's Paella Night every Wednesday, Friday, and Sunday evening.
To learn more about Paella Night at 45 Central in VIE's May 2019 Culinary Issue, click here. 
Italian for "friends," Amici 30A is the perfect hot spot to gather with your besties for great company and incredible food and drinks. Be sure to join the Corchis Hospitality Group and others every day from 3–6 PM at Amici 30A, located in 30Avenue. They promise to give "friends, family, and full bellies" when dining with them!
To learn more about Amici 30A and the Corchis Hospitality Group, click here.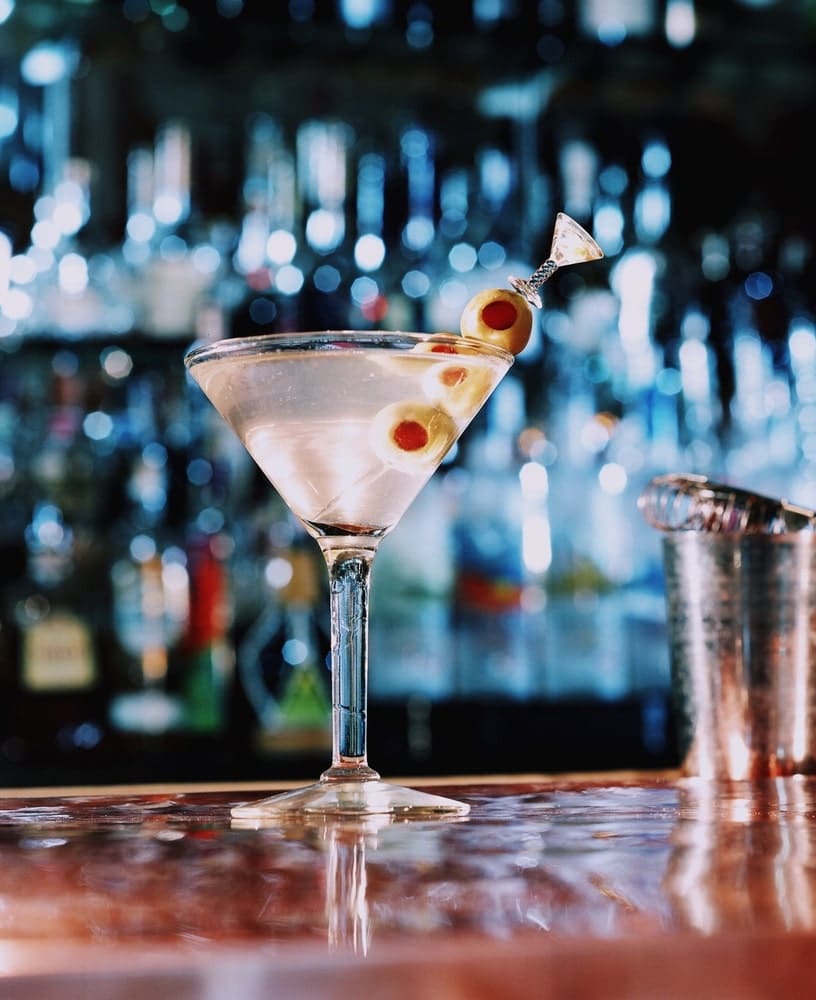 At Café Thirty-A, Tuesday and Thursday evenings are sacred. From 5 PM to close, this institution along Northwest Florida's Scenic Highway 30-A shakes, stirs, and muddles its famous martinis.
'Tini Night is a well-known event along 30-A and in neighboring areas, with locals and visitors alike heading to the bar at Café Thirty-A for tasty drinks such as the Berry Blue Tini, the Seagrove Beach Breeze, the James Bond, the Pineapple Cosmo, and more. Owner Harriet Crommelin and team welcome you to stay for dinner and enjoy fresh seafood, Mediterranean-inspired dishes, and wood-fired pizzas.
To learn more about how to unwind at Café Thirty-A in VIE's May 2019 Culinary Issue, click here.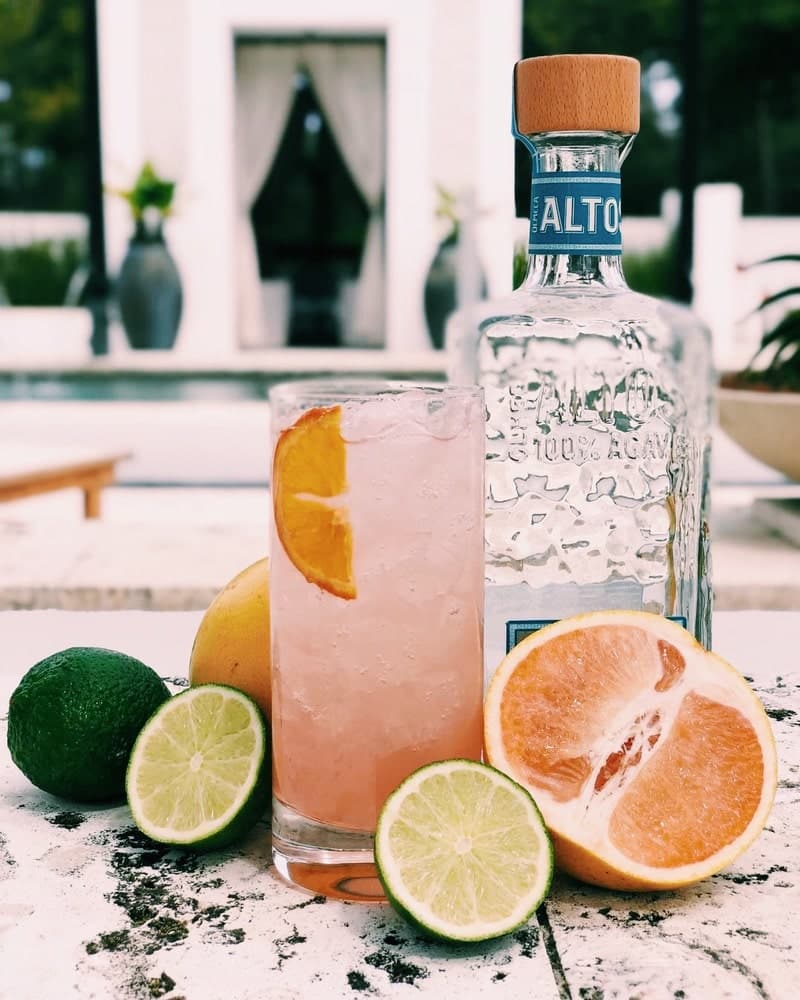 In the heart of picturesque Alys Beach, Caliza Restaurant is the community's contemporary American cuisine in a relaxed, al fresco setting overlooking the breathtaking Caliza pool. Join Chef Drew Dzejak and the restaurant team in the bar and lounge from 5:30–6:30 PM for half-price beer, $6 glasses of wine, and half-off small plates and appetizers.
To learn more about Caliza in Alys Beach, click here, and to get the chef's recipe for Seared Georges Bank Scallops, click here!
Cuvee 30A brings everything the Emerald Coast loves about celebrity Chef Tim Creehan's wildly popular cuisine to 30Avenue. Join Chef Creehan and his team for happy hour from 5–9 PM in the bar, and you'll enjoy $3.75 domestic beer, $4 craft and imported beers, $8 cocktails, $8.50 craft cocktails, $9 martinis, and $9 wines by the glass. Be sure to check out their happy hour dinner pricing from 5–7 PM—you won't be disappointed.
To learn more about Chef Tim Creehan and Cuvee 30A, click here.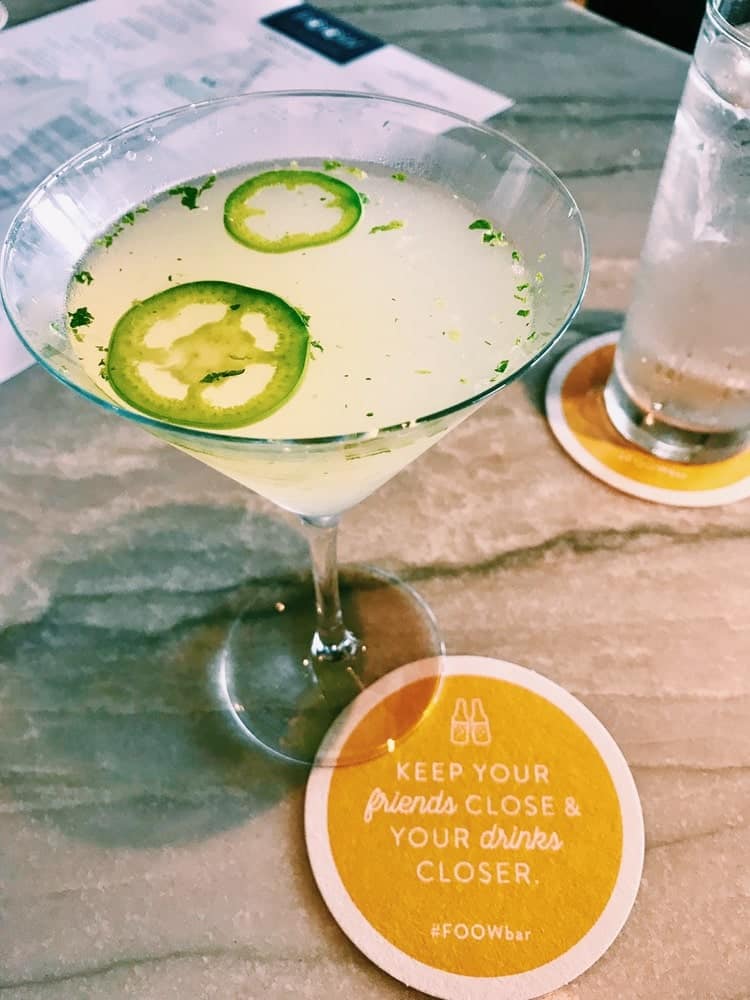 Formerly known as Fish Out Of Water, FOOW (pronounced "foo") is a casual, family-friendly dining spot in the WaterColor Inn and Resort overlooking the emerald waters of the Gulf of Mexico. Be sure to visit for happy hour every day from 3–6 PM and enjoy $8 signature cocktails, $8 wines by the glass, $4 bottled beer, and $6 draft beer. Be sure to look for the green fish on the drink menu to see which beverages are part of these happy hour specials! Keep your friends close and your drinks closer!
To learn more about FOOW, click here.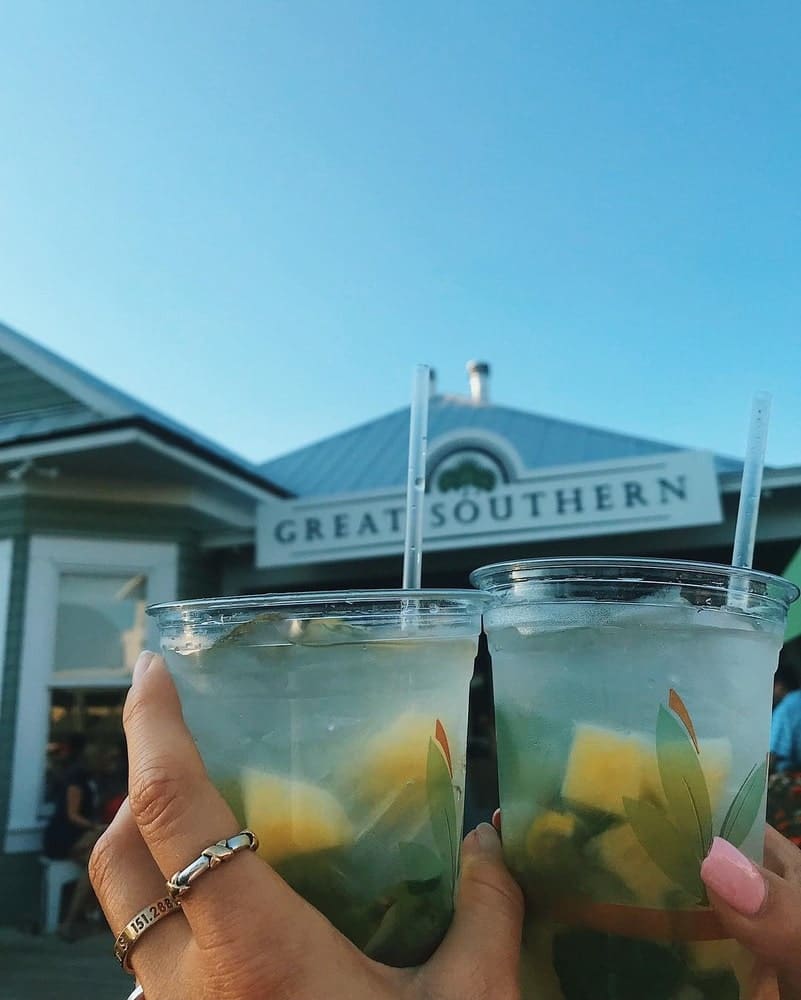 Calling all mojito lovers—Great Southern Café is the place for you! With countless flavors such as classic, grapefruit, peach, coconut-melon, pineapple, strawberry, mango, guava, and more, the opportunities are endless. In addition to their tasty mojitos, join Great Southern Café in Seaside, Florida, daily from 3–5 PM for half-off cocktails, half-off wines by the glass, and $1 off beer—plus enjoy a dozen delectable raw oysters for $11.
To learn more about Great Southern Café, click here.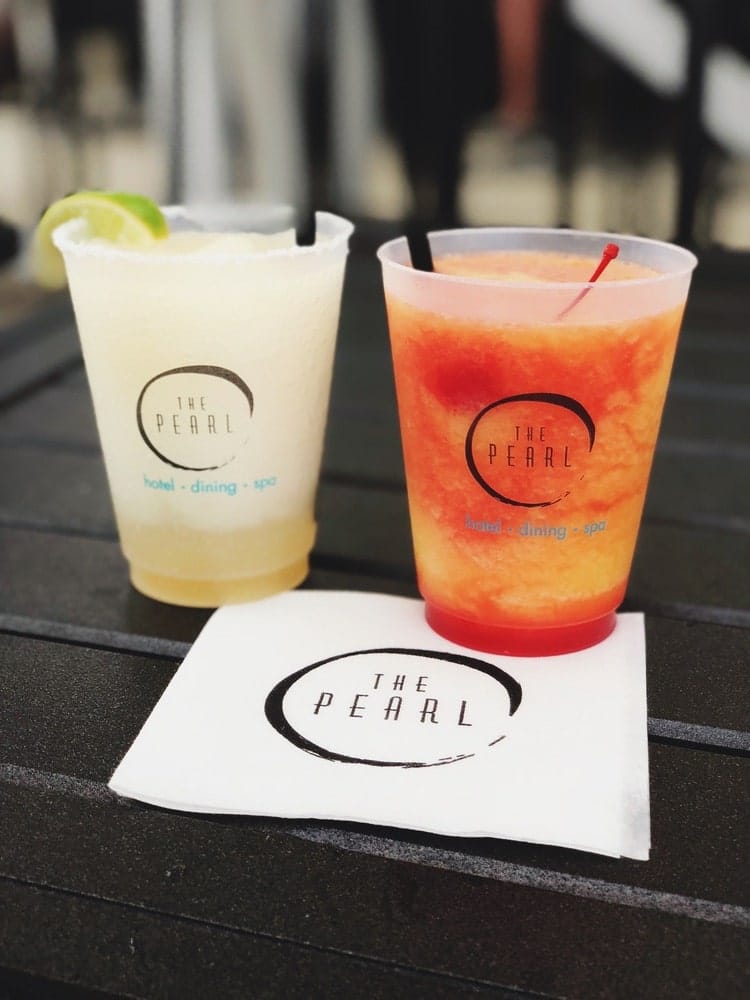 With stunning views of the Rosemary Beach Town Center and the Gulf of Mexico, this alfresco venue features bistro-style seating and communal tables, encouraging diners to enjoy a menu of shared plates inspired by Havana Beach Bar & Grill, The Pearl's destination restaurant downstairs. Relax in your private oasis and enjoy happy hour from 3–6 PM daily while sipping on $7 frozen mules and select beers and wines.
To learn more about The Pearl and Havana Beach Rooftop Lounge, click here.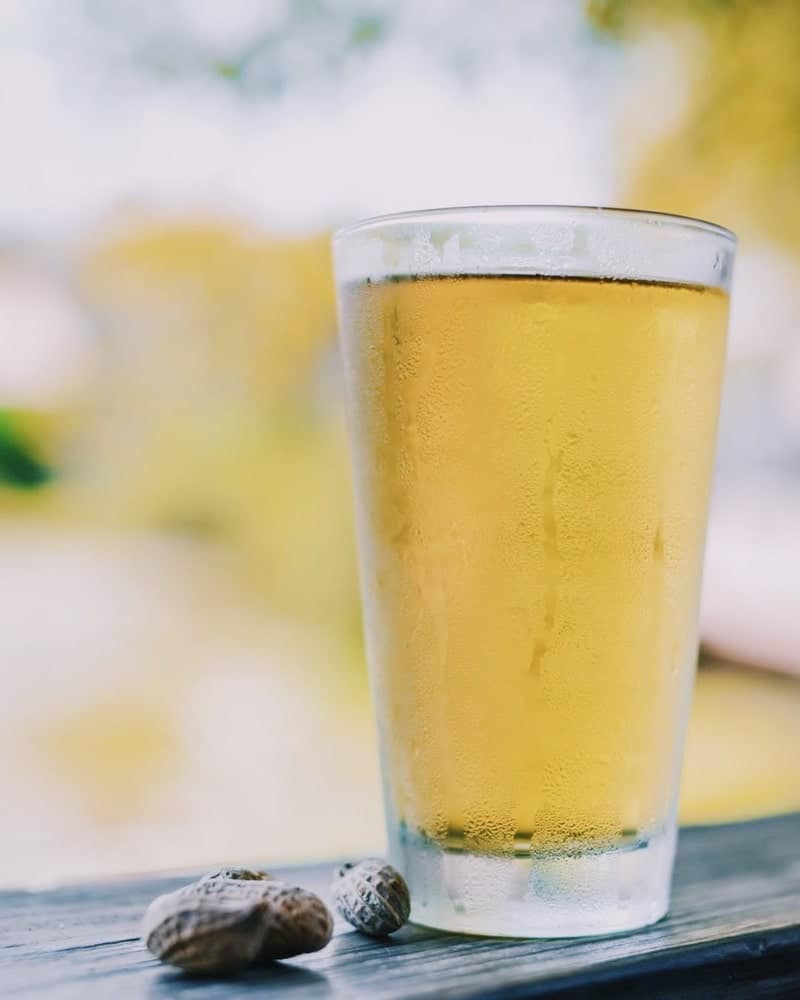 To experience 30-A like a true local, one must try Hurricane Oyster Bar located in the Arts District in Grayton Beach, Florida. Join this pearl of 3-A every day from 3–6 PM for the ultimate happy hour. Enjoy $2 draft beers by the glass, $8 draft pitchers, $16 beer towers, $2 longnecks, $3 imported beer, $2 off wines by the glass, 30 percent off wines by the bottle, and $5 hurricanes and margaritas. Don't forget their happy hour food menu, featuring $2 off all raw oysters and $5–$6 sliders, empanadas, and quesadillas.
To learn more about Hurricane Oyster Bar, click here.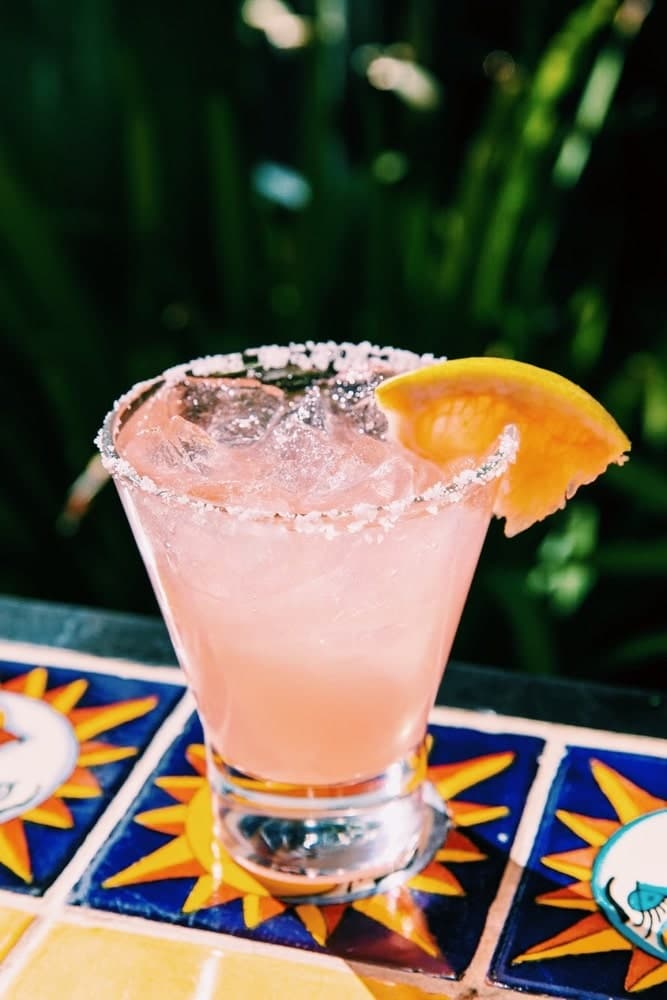 What's better than chips and queso paired with a frozen margarita with salt? (We'll give you a hint: Nothing!) Join La Cocina in Seacrest Beach at their bar for happy hour from 3–5 PM every day and enjoy $5 margaritas, $5 select wines, $2 off beer, and half-priced select menu items.
To learn more about La Cocina, click here.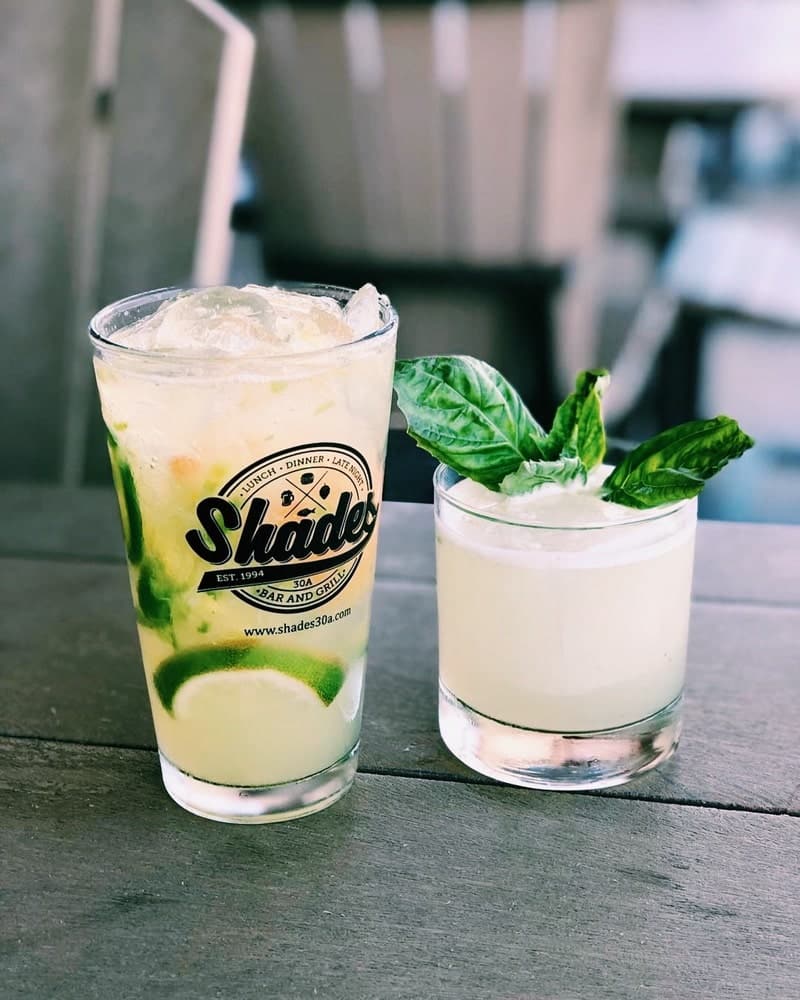 This 30-A restaurant has been a destination on the "east end" for more than twenty years, turning all patrons and friends into family. Shades offers a plethora of specials! Join them for half-priced select appetizers, $5 select wines by the glass, $1 off cocktails, and specials on Yuengling, Blue Moon, and Fat Tire drafts Monday through Friday from 3–6 PM. Hold on, it gets even better—stop by on Mondays for Margarita Monday and enjoy $7 margaritas all day long, Tuesdays for Taster Tuesday and get buy-one-get-one half-off all beer flights, Wine Wednesdays and get 25 percent off all bottles of wine, and Thursdays for Thirsty Thursday for $1 off all local draft beers.
To learn more about Shades Bar & Grill, click here.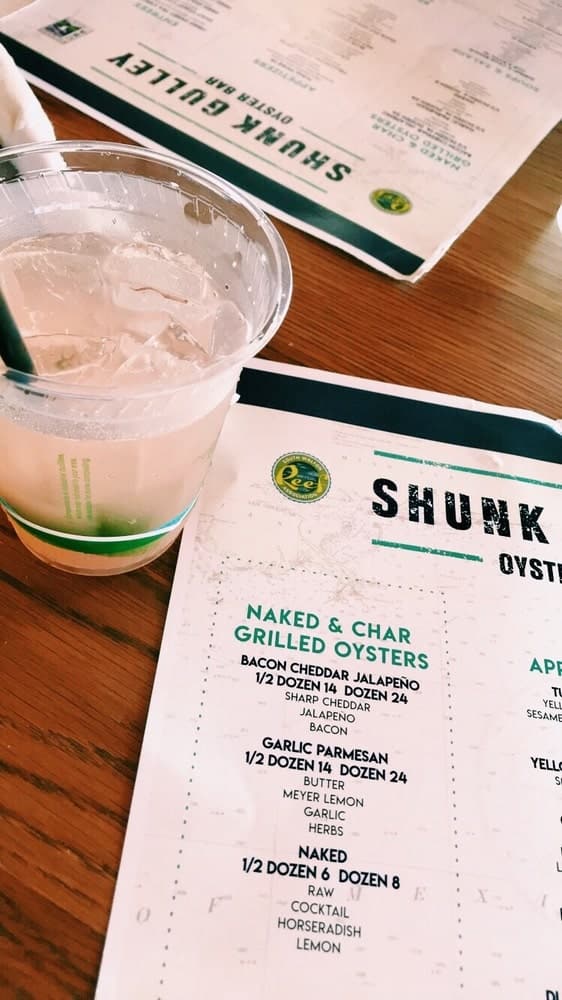 It's time for a good time with an even better view at Shunk Gulley Oyster Bar. Located on Gulf Place, Shunk Gulley is named after the legendary fishing reef off the Emerald Coast, offering classic coastal cuisine and genuine southern hospitality. Head on over for happy hour Monday through Friday from 3–5 PM. The specials include $5 well drinks, Gulley Margaritas, Nobilo Sauvignon Blanc, Cycles Gladiator Pinot Noir, and $3 Miller Lite draft beer.
To learn more about Shunk Gulley Oyster Bar and their happy hour specials, click here.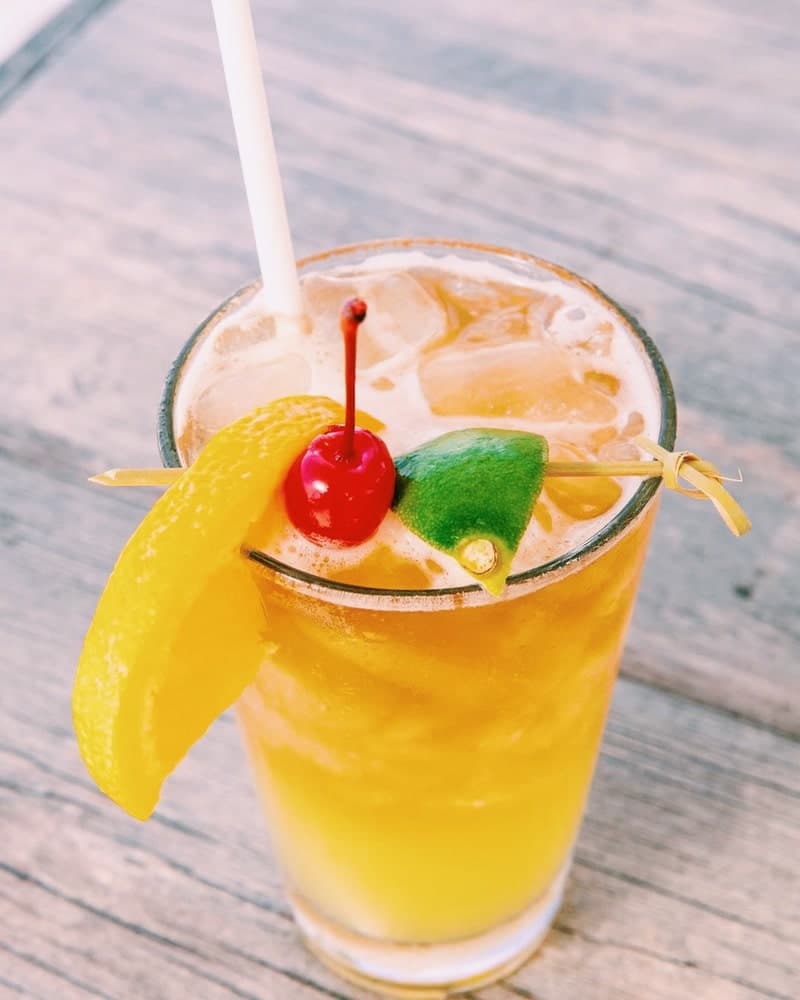 Grab your BFFs and head to The Bay for happy hour! This cool bayside hangout spot is the perfect scene for sitting back, relaxing, and enjoying a delicious ice-cold beverage. Be sure to stop by for half-off cocktails and wines by the glass and $1 off beer from 4–6 PM every day! Stick around for sunset—it's always a treat!
To learn more about The Bay, click here.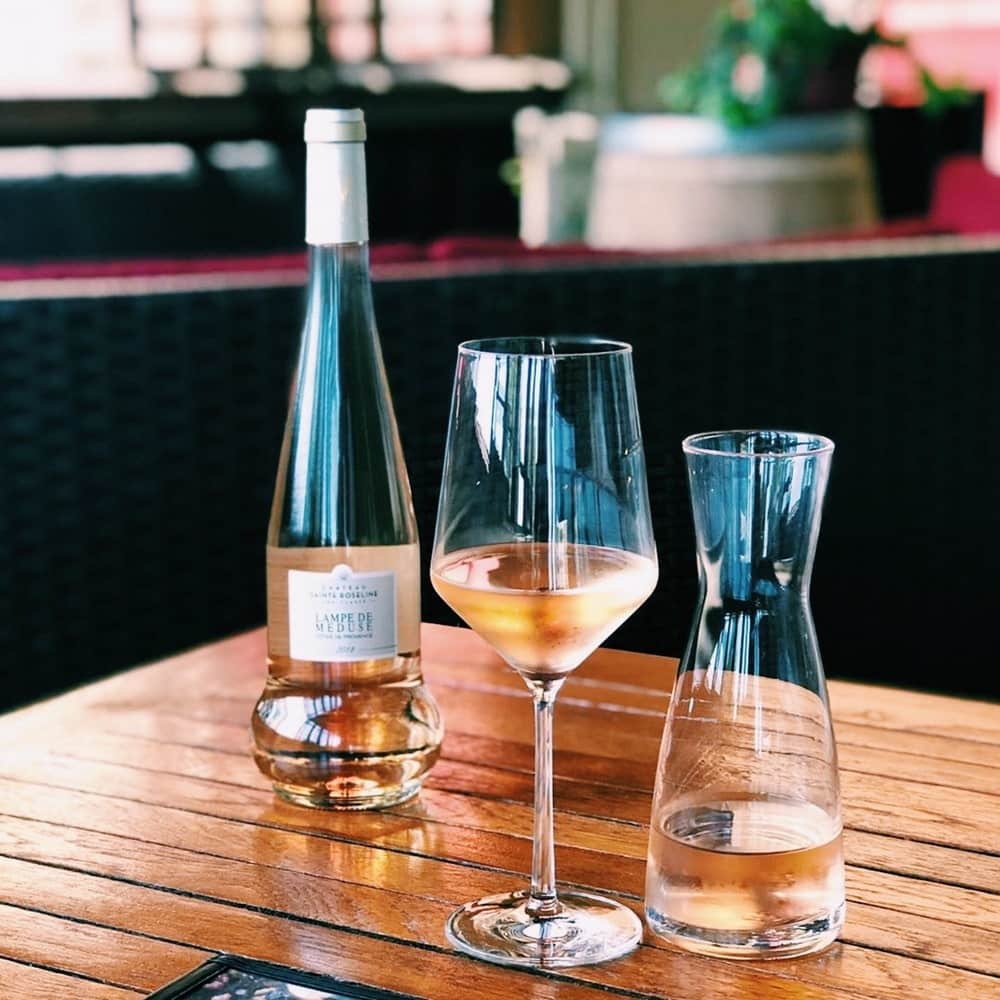 Why wait for Wine Wednesday when you can celebrate it every day at The Wine Bar in WaterColor? Join the Wine Bar team every day from 11 AM–6 PM (yes, you read that correctly!) and enjoy a carafe of select wines for the price of a large glass. Don't forget to try one of their signature cheese boards—because after all, wine and cheese are the perfect couple.
To learn more about The Wine Bar, click here. 
What are your favorite Happy Hour spots to hit on Scenic Highway 30-A in Northwest Florida? Raise a glass and enjoy as your share your top picks with us on social media or in the comments below!
---