Top Trending Cookbooks of 2020
---
January 17, 2020
By Olivia Manthey
Bon appétit!
Calling all gastronomes! We've got the hottest tips on the latest and greatest cookbooks for you to dive into. Epicurean delights and couture cocktails are in queue, and this curated collection of our favorite coffee table cookbooks is the perfect recipe to whet your appetite as we cook up our annual Culinary Issue.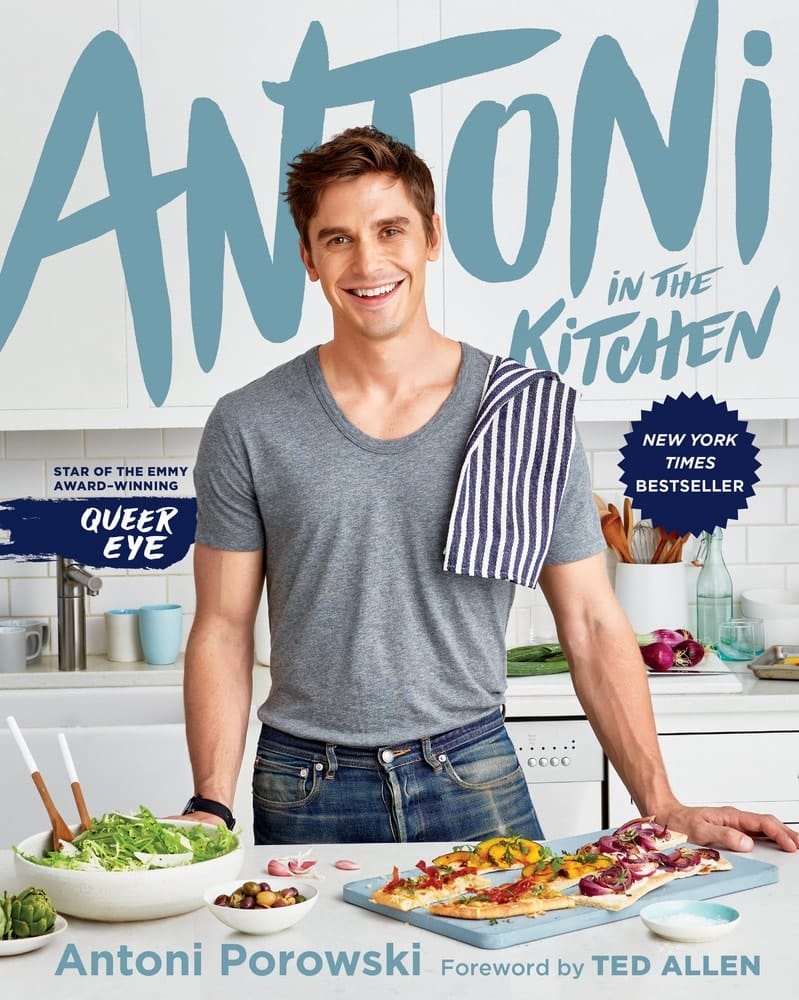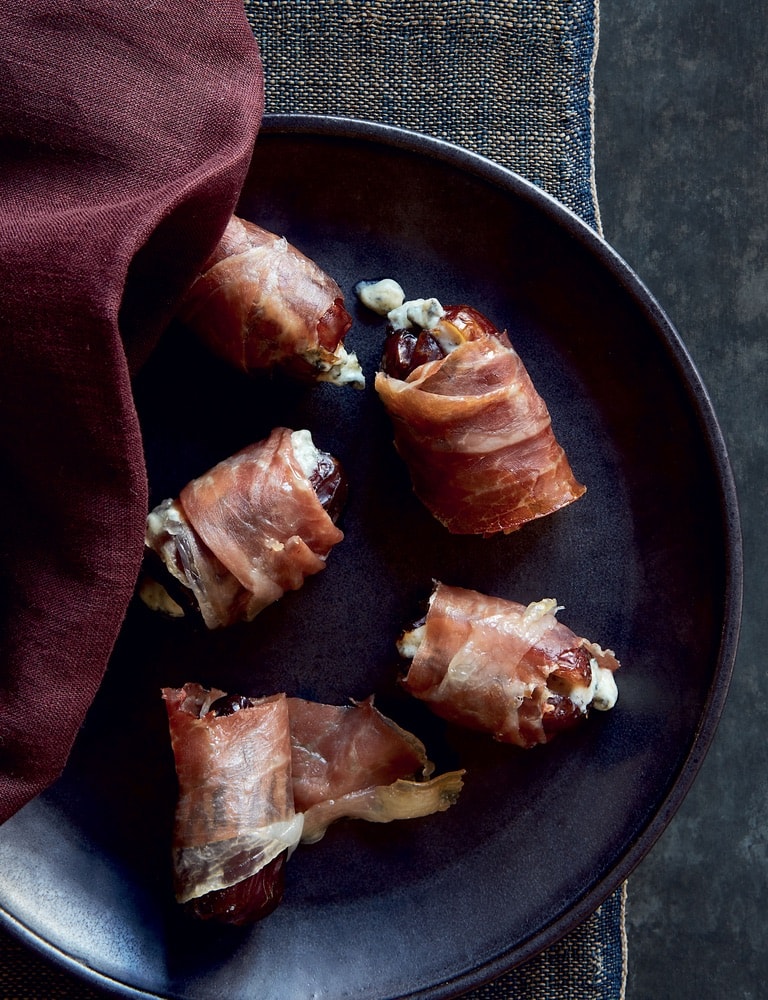 Antoni in the Kitchen
Antoni Porowski is known for the hit Netflix series Queer Eye, about a group of guys who specialize in various aspects of a stylish and happy lifestyle. (For example, one is in charge of fashion, one in charge of decorating, and so on.) This heartwarming show blesses people who need a whole-life makeover, and there's not a single episode that didn't leave us in tears. It is only fitting that Antoni, the chef of the group, has now published a beautiful cookbook. His love of food and passion for cooking really comes through in his book. Antoni's happy-go-lucky attitude shines through the whole thing, and you can't help but smile when reading through his recipes. One of the appetizers is called "The Perfect Bite"—need we say more? It's a Medjool date stuffed with blue cheese and a Marcona almond wrapped gracefully with a thin slice of prosciutto, then baked to perfection. Ergo, the perfect bite!
To purchase Antoni in the Kitchen, click here.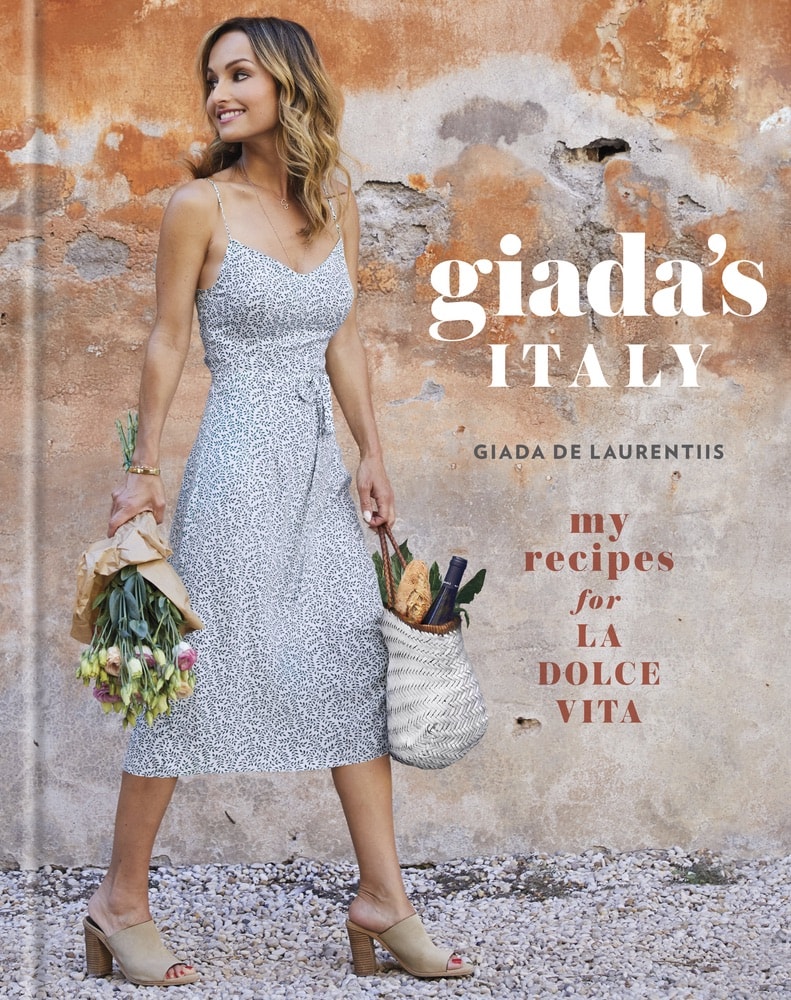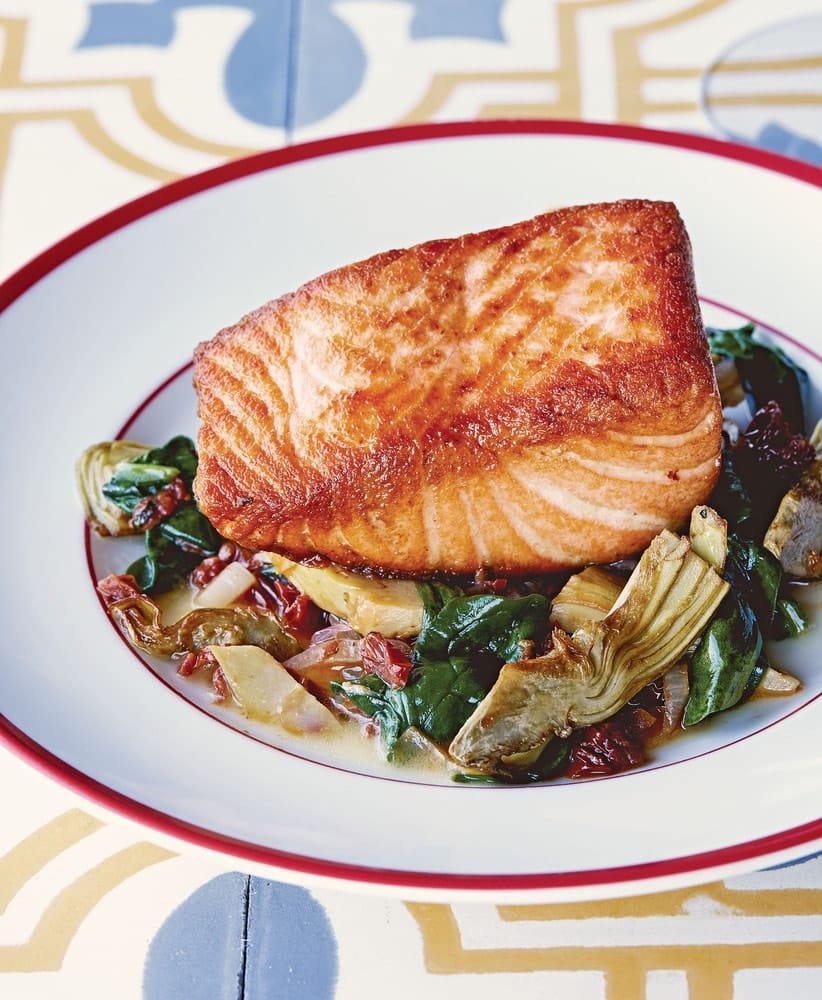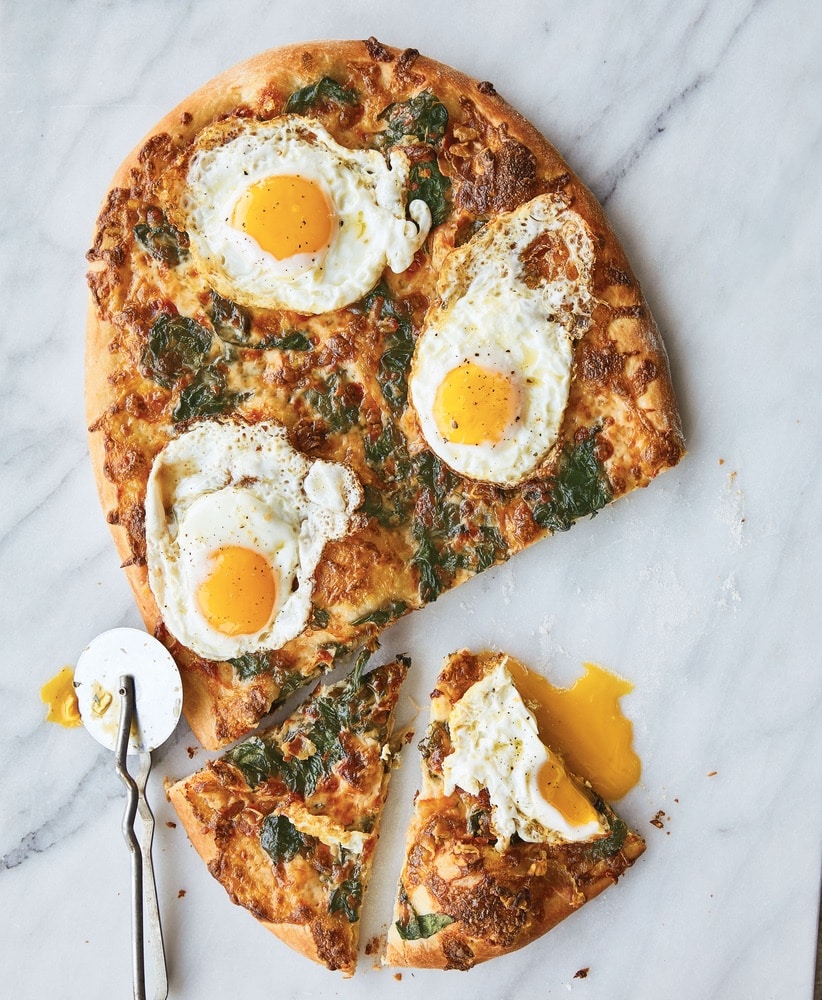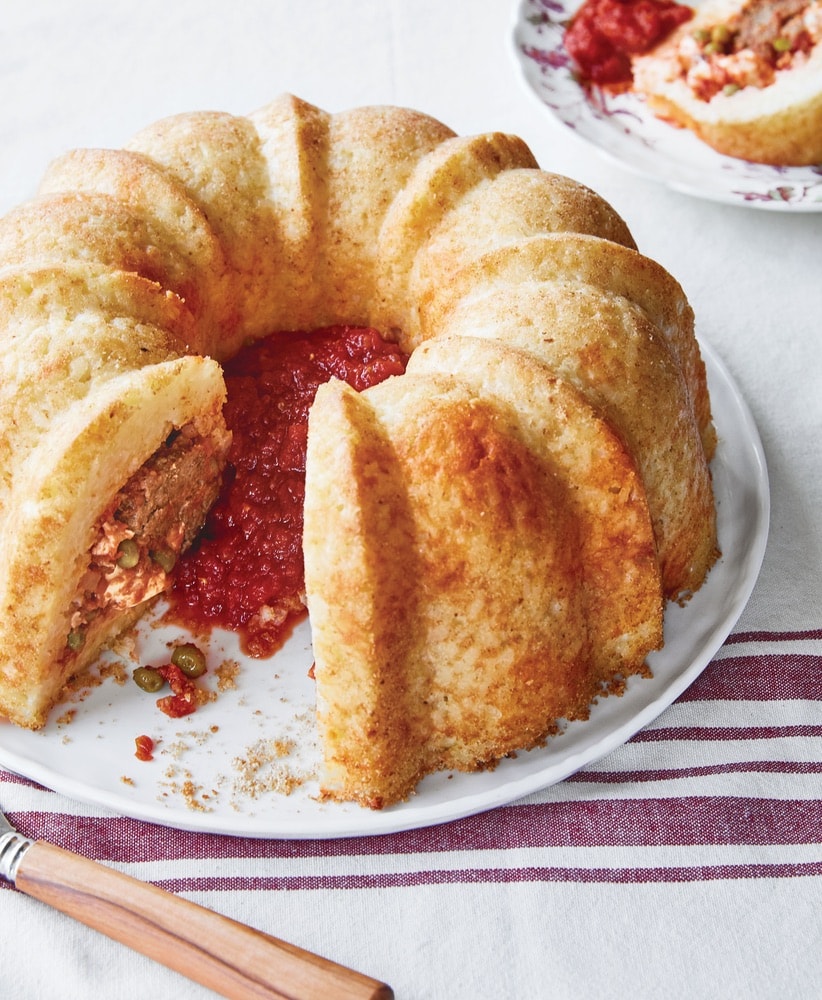 Giada's Italy: My Recipes for La Dolce Vita
Giada De Laurentiis is best known for her cooking shows on the Food Network, along with her many cookbooks. Of course Giada is from Italy, so her specialty includes many delicious Italian inspired dishes—and Italian is always a crowd favorite. Have you met anyone who doesn't like pizza or pasta? We bet the chances are slim to none! This is why we love Giada's cookbook; her recipes are so authentically Italian with a Californian flair. Her Burrata with nectarines and corn is something everyone will love. Anything with cheese is always a no brainer! A little bit of that sweet and salty combination…yum!
To purchase Giada's Italy: My Recipes for La Dolce Vita, click here.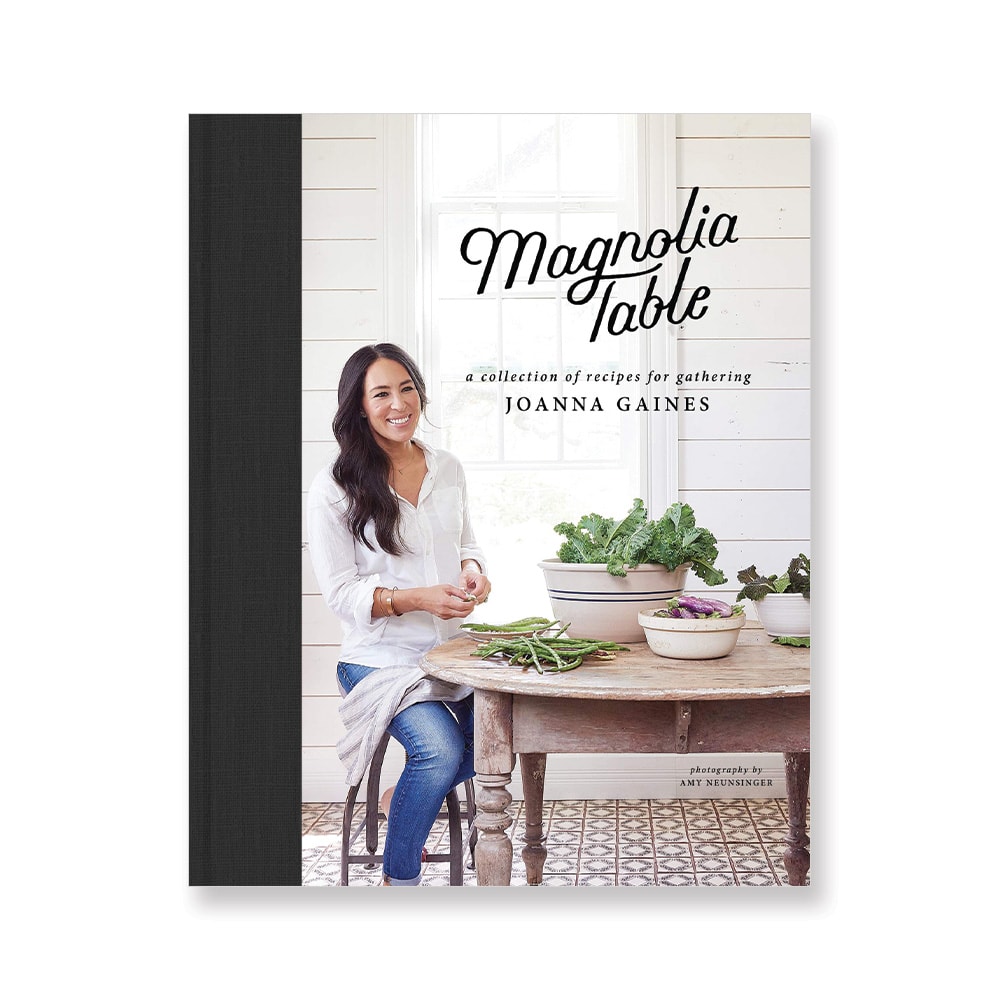 Magnolia Table
By now, everyone has heard of the popular TV show Fixer Upper starring Chip and Joanna Gaines. We love them for their goofy attitudes, beautiful houses, and chic decor sense. Over the past few years, the Magnolia franchise has grown immensely, with everything storefronts to buyable Joanna–approved home decor and beautiful cookbooks. Everyone not only wants the homes they fix up, now they will also want the Gaines' food! Joanna's Chicken Spaghetti recipe is to die for, perfect for those easy weeknight dinners. For those who have not had the pleasure of enjoying chicken spaghetti before, it is a creamy and cheesy take on the Italian classic, sure to become a Southern dinner must!
To purchase Magnolia Table, click here.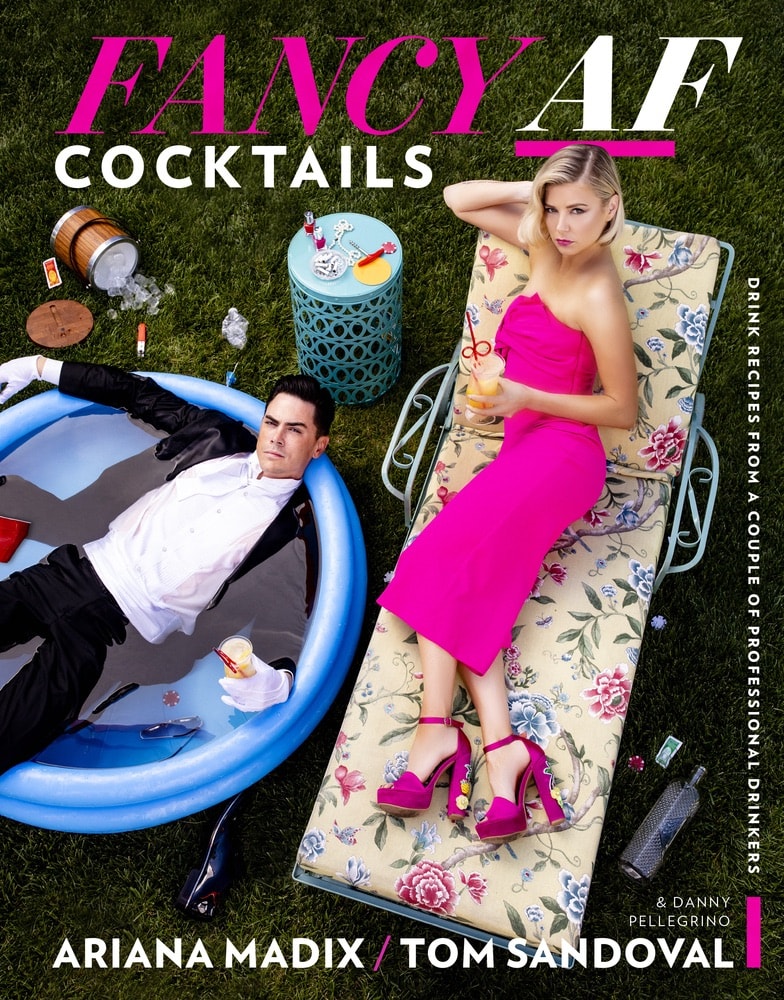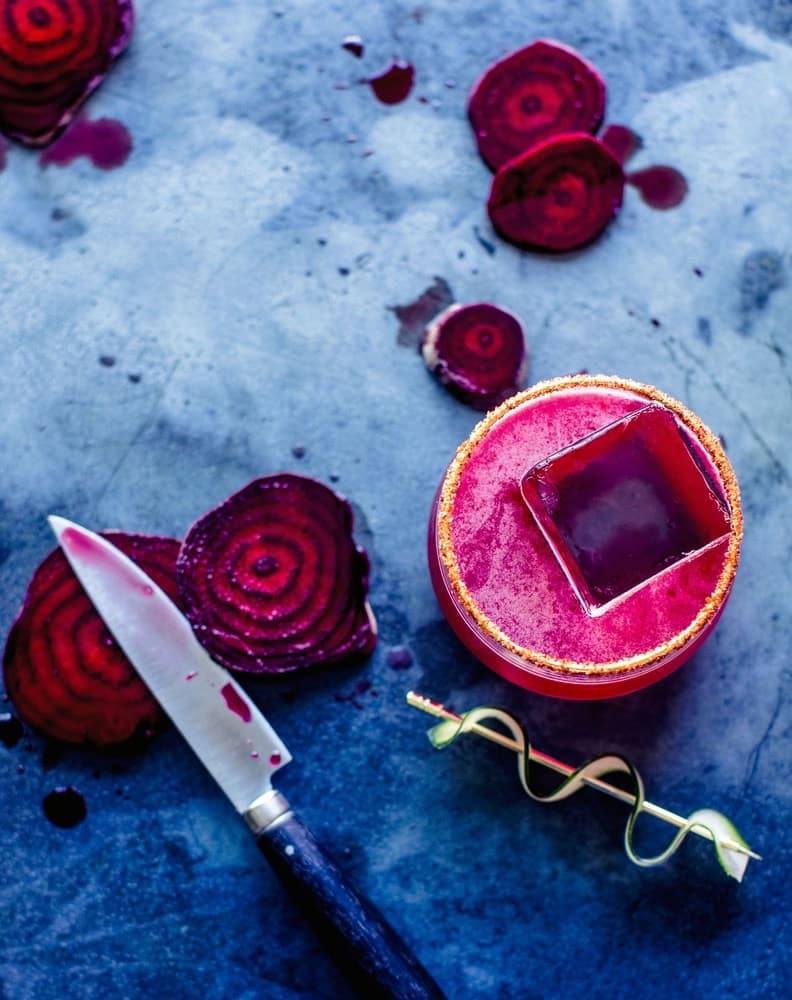 Fancy AF
We all have our Doritos-for-the-brain reality TV show that we love to binge-watch. One of our go-tos is Vanderpump Rules, which includes a lot of drama and a lot of alcohol—a great combination for entertainment, right? Well, two of the cast members made a cookbook, but it's not your average one. This cookbook consists of only alcoholic drinks, ranging from classy to trashy. This drink, in particular, called the Tequila Katie, is named for the alter ego of one of the characters in the show. (Let's just say you do not want to get in the way of Tequila Katie—so if you can't beat her, join her!) This wonderful drink is a combination of tequila, beet juice, a blend of other juices, a squeeze of a lime, and a sprinkle of chili salt. Be sure to put your mixology skills to the best with Tequila Katie and more!
To purchase Fancy AF, click here.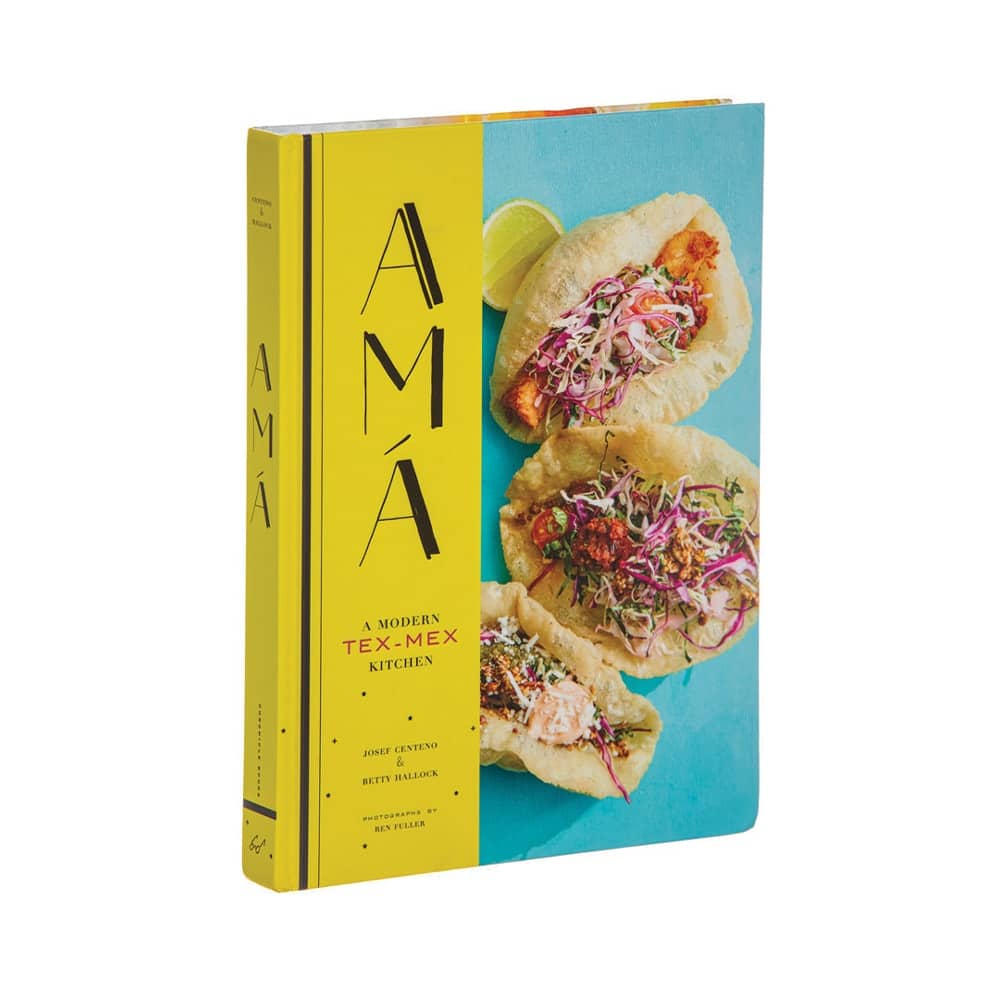 Amá: A Modern Tex-Mex Kitchen
Modern Tex-Mex? Sign us up! Bar Amá is a top-rated restaurant in LA that all the locals love! The chef and owner, Josef Centeno, gifts us with many of his restaurant's favorites in this cookbook. Amá is your go-to cookbook for Taco Tuesday at the house. The recipe for guacamole is to die for! (Sure any guacamole is good, but why not take ingredients from the professionals?) This dish has a twist including a surprising ingredient—celery! So, grab your copy to make some Amá guacamole, sip a beer or your favorite margarita, and sit back and relax!
To purchase Amá: A Modern Tex-Mex Kitchen, click here.
Endless Summer
Katie Lee is another one of our Food Network star, a co-host on The Kitchen. The Kitchen has multiple chefs on the show, and each one of them gives us their take on delicious dishes. Katie Lee is one of our personal favorites because she has a great balance of guilty-pleasure dishes as well as the lighter fare. This balance is what makes Katie Lee's Endless Summer cookbook one of the greats. Katie's BLT Ranch Burger is a fun twist on the average burger. With a handful of added ingredients, this recipe will transform your average summer BBQ into a memorable meal for everyone.
To purchase Endless Summer, click here.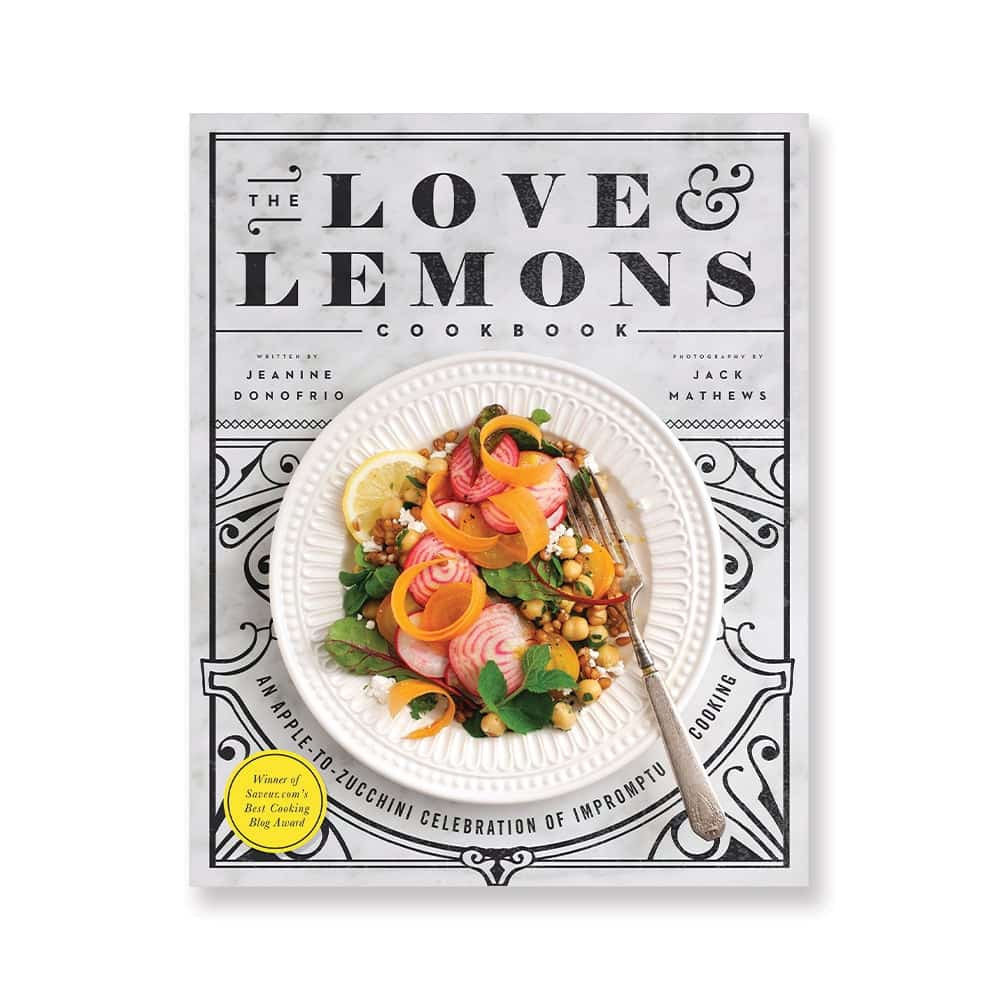 The Love and Lemons Cookbook: An Apple-to-Zucchini Celebration of Impromptu Cooking
Dare we say it, but the Love & Lemons cookbook is the all-around perfect cookbook. This book is so cute, and it's perfect for displaying in your kitchen for everyone to see. For anyone who loves organization and lists, this book is a winner. For example, "What to Have on Hand at All Times"—this fantastic list ranges from the essentials such as seasonings and oils to grocery staples and basic cooking tools. It includes ever-so-useful tips like "What to Make When You Have Too Many Vegetables," which let's be honest, we've all had that time at the grocery store when we think "maybe if all I buy is vegetables, that's all I'll eat." Wrong! But with this list and many others like it, the book will help us create minimal food waste, too!
To purchase The Love and Lemons Cookbook, click here.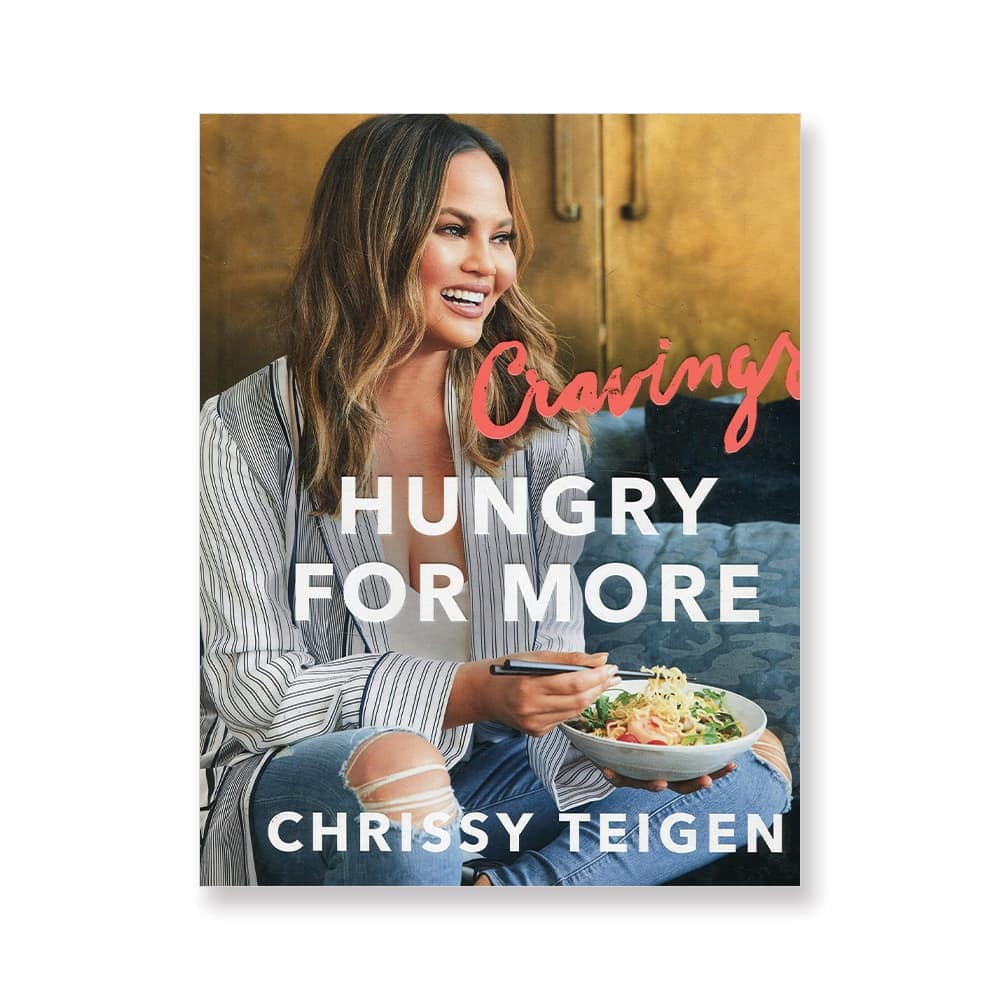 Cravings: Hungry for More
Chrissy Teigen is the girl to go to when you're craving those guilty pleasures. She loves to eat; she shows us on her Instagram and now through her awesome second cookbook, Cravings: Hungry for More. Her Everything Bagel Cream Cheese Breakfast Bake is a fun take on the boring plain bagel in the morning. This breakfast bake is sure to impress anyone who encounters it, and it is so easy to make! Chrissy's breakfast bake includes sausage, spinach, everything bagels, tomatoes, cheese, eggs, and more! This cookbook is definitely our cheat-day essential!
To purchase Chrissy Teigen's Cravings: Hungry for More, click here.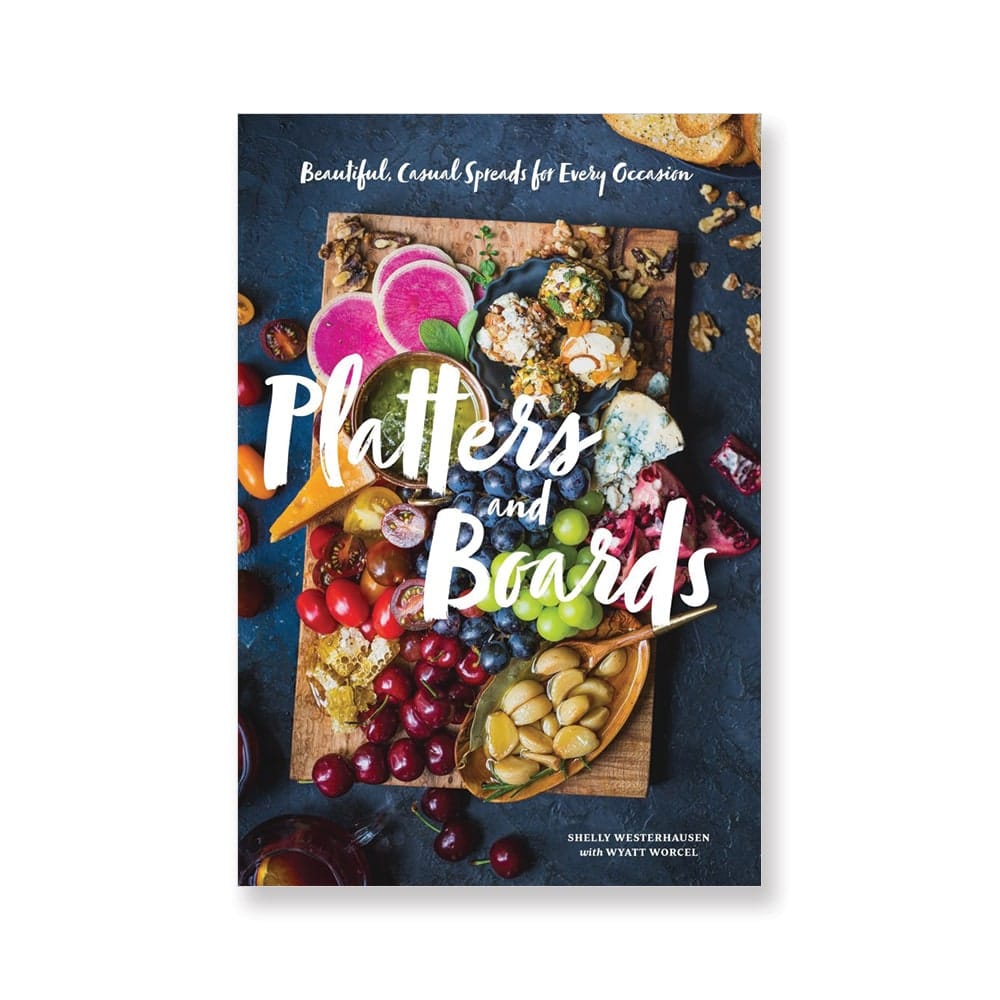 Platters and Boards: Beautiful, Casual Spreads for Every Occasion
Platters and Boards is a hosts' dream; this book gives you a range of different charcuterie boards for the morning, noon, and night. Let be real, who doesn't love to snack on a delicious charcuterie board with a fabulous glass of wine—it's five o'clock somewhere, right? Amazon states that this "best-selling cookbook shares the secrets to easy, attractive, and delicious spreads." What is a better way to impress your guests than with the perfect platter or board, and having a guide to help you make it shine?
To purchase Platters and Boards, click here.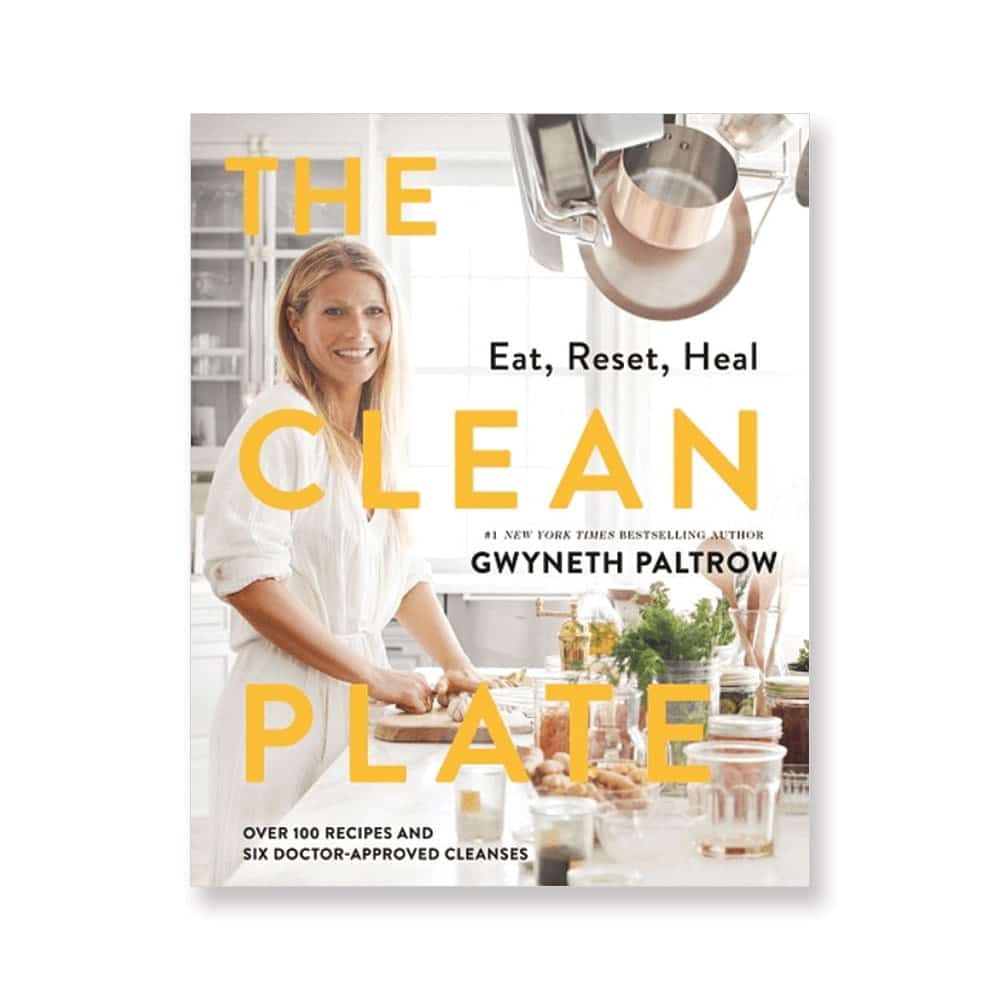 The Clean Plate: Eat, Reset, Heal
The Goop queen herself, Gwyneth Paltrow, has come out with the quintessential clean-eating cookbook. Maybe if we eat like Gwyneth, we'll look as amazing as she does, too? A girl can dream! This cookbook is stuffed with delicious and healthy recipes ready for any quick meal. Her Za'atar Chicken Bowl not only looks fantastic but tastes amazing, as well. This bowl has delicious grilled chicken skewers with a heavenly cauliflower rice pilaf and creamy tahini for dressing. Perfect for keeping up with those New Year's resolutions!
To purchase Gwyneth Paltrow's The Clean Plate, click here.
Cheers to happy and healthy eating in 2020! Be sure to comment below and let us know your favorite cookbooks and recipes so we can try them, too. Bon appétit!
---