18th Annual Destin Charity Wine Auction
---
May 2, 2023
18th Annual Destin Charity Wine Auction presented by the 
Jumonville

 Family raises $3.5 million for children in need in Northwest Florida

The Destin Charity Wine Auction Foundation (DCWAF) is pleased to announce that the 18th Annual Destin Charity Wine Auction presented by the Jumonville Family raised $3.5 million for children in need in Northwest Florida.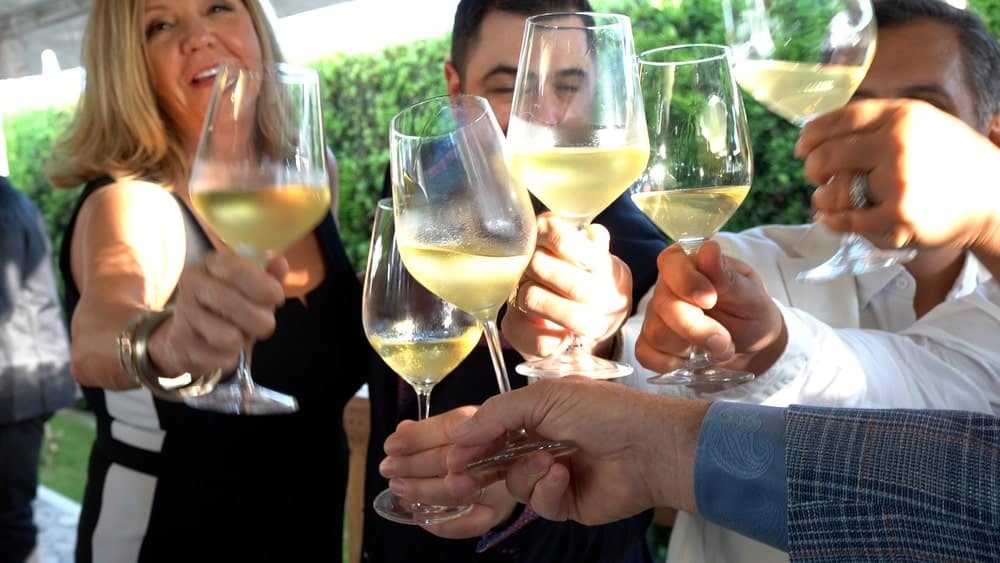 Hosted April 28 and 29 to a sold-out crowd of more than 600 guests, proceeds from the auction benefit DCWAF's 16 partner children's charities in Northwest Florida.
"When we come together with a common goal, we become a force multiplier for the children of our community," DCWAF President Karah Fridley-Young said. "I am blown away by the results of this weekend's auction and am once again humbled by the generosity of our friends in the wine and culinary industry as well as our board of directors, sponsors, and patrons that raised their paddles high and often for those who need us most."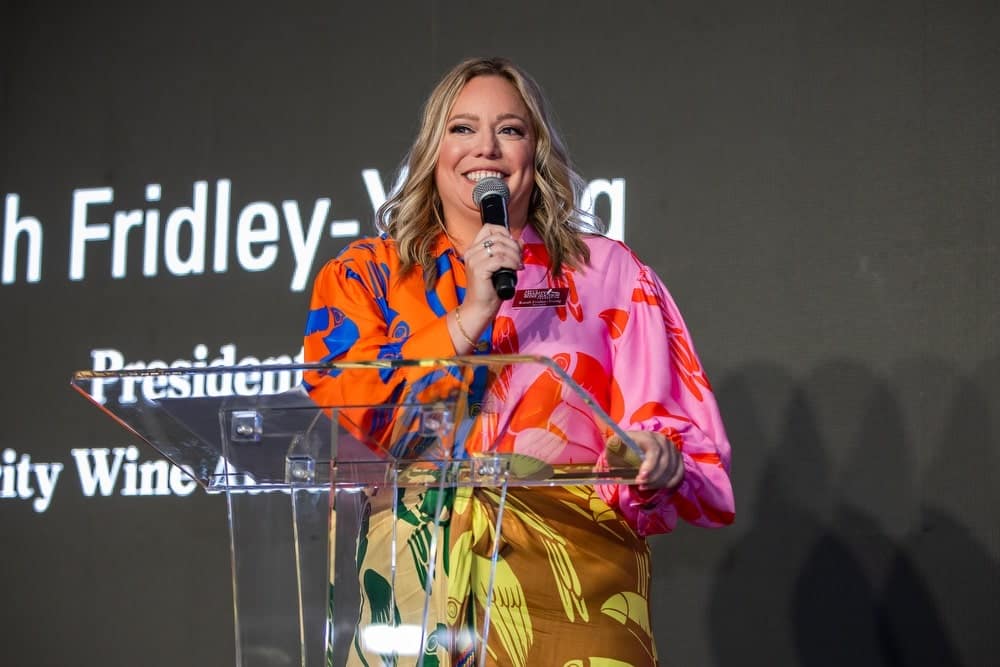 The auction weekend began Friday, April 28 with 11 patron dinners hosted in private homes and restaurants spanning from Gulf Breeze to Rosemary Beach that collectively raised more than $560,000. The live auction kicked off on Saturday, April 29 with DCWAF's flagship Magnum Force lot featuring 50 magnums from vintners past and present that raised $70,000. This year's auction also boasted two lots that sold for over $100,000. A five-night trip with private air passage generously donated by NetJets sold for $105,000 and a 9L of Thompson 31Fifty Ellison Ingram Cuvée benefiting the Ellison McCraney Ingram Foundation which provides scholarships to teens that have received assistance from one of DCWAF's charity partners within their lifetime. The scholarship fund was created in honor of longtime DCWAF supporters Doug and Merrisa Ingram's youngest son who tragically passed away in 2021.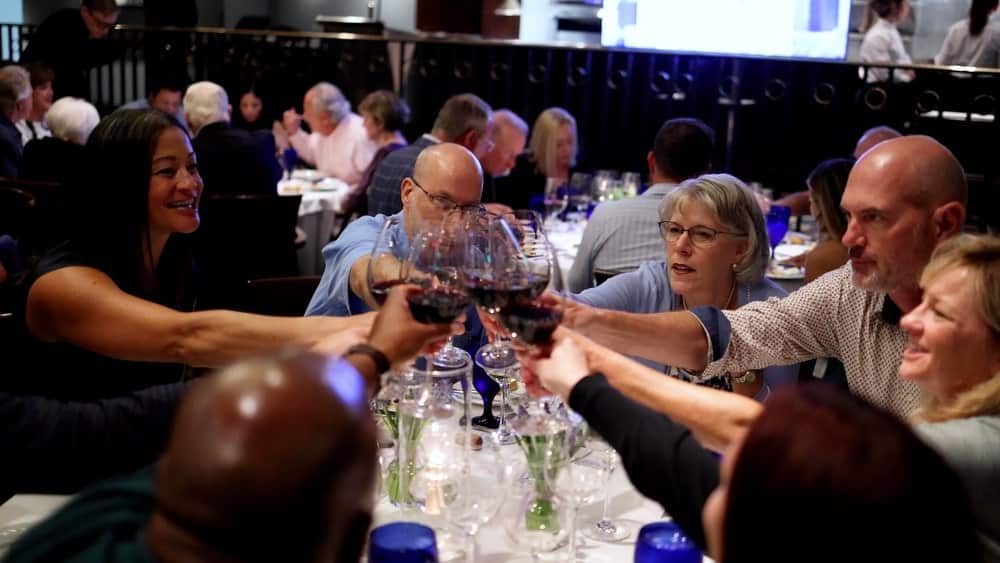 Other notable lots included a trip to Paso Robles donated which sold three times for a total of $90,000, an immersive trip to Umbria which sold four times for a total of $100,000, and a trip to Portugal which sold twice for a total of $90,000. This year's Paddle Raise also raised over $250,000.
The funds raised at the 18th Annual Destin Charity Wine Auction presented by the Jumonville Family will be distributed to 16 local non-profit organizations for specific projects and programs that benefit children. DCWAF's charity partners for 2023 are AMIkids Emerald Coast, Ascension Sacred Heart Emerald Coast, Boys and Girls Clubs of the Emerald Coast, Children in Crisis, Children's Volunteer Health Network, Ellison McCraney Ingram Foundation, Emerald Coast Autism Center, Emerald Coast Children's Advocacy Center, Habitat for Humanity of Walton County, Mental Health Association of Okaloosa and Walton Counties, Opportunity Inc., Point Washington Medical Clinic, Shelter House of Northwest Florida, The Arc of the Emerald Coast, Westonwood Ranch, and Youth Village.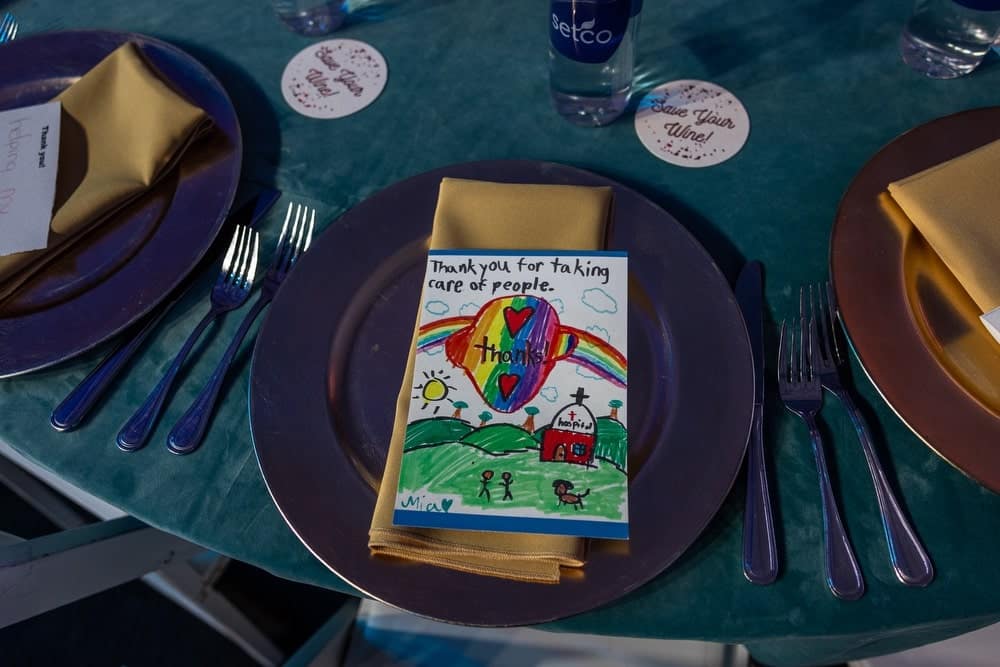 This year's auction was comprised of 47 Live Lots, 17 Cellar Lots, 32 Super Silent Lots, and 120 Silent Lots featuring rare wines, luxury travel experiences, and many other one-of-a-kind items.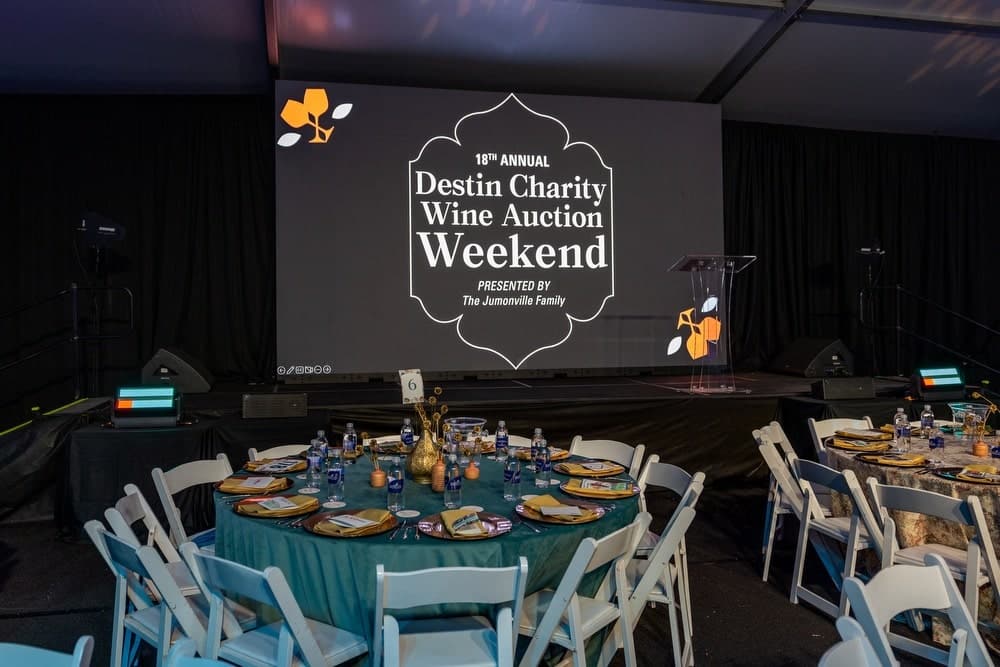 As the top charity fundraising event in Northwest Florida, the Destin Charity Wine Auction is currently ranked fifth among the nation's top charity wine auctions by Wine Spectator Magazine. The money raised at this year's auction will be presented to DCWAF's charity partners during a private check presentation ceremony in September.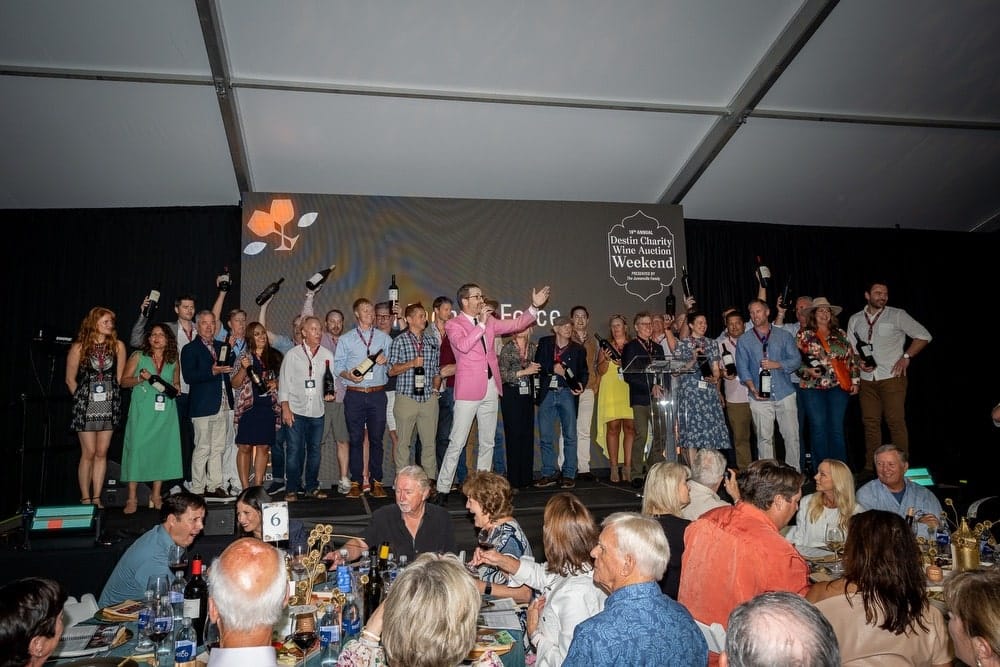 The dates for next year's Destin Charity Wine Auction weekend are April 26-27, 2024. For more information on the Destin Charity Wine Auction Foundation, visit www.DCWAF.org.
Featured Proprietors and Vintners: 2023 Honorary Vintner Paul Hobbs, Barnett Vineyards, Benom Wines, Carter Cellars, Clos Solène, Dakota Shy, Domaine Della, Epoch Estate Wines, Fayard Wines, Fisher Vineyards, Gamble Family Vineyards, Jarvis Estate, L'Aventure, Lerner Project, Marchesi Antinori, Memento Mori, OVID Napa Valley, Pahlmeyer Winery, Roy Estate, Schweiger Vineyards, Senses Wines, Somnium, SR Tonella Cellars, The Debate, Thompson 31Fifty Wines, TOP, and VGS Chateau Potelle.
Featured Chefs and Restaurants: 2022 Honorary Chef Scotty Schwartz of The Surf Club, David Bancroft of Acre Restaurant and Bow and Arrow Barbecue, Matthew Basford of Canoe, Ignacio Bernal of Vin'tij Food + Wine, Fleetwood Covington of Seagar's Prime Steaks & Seafood, Tim Creehan of Cuvee 30A, Coleman Jernigan of The CITIZEN at Alys Beach, Mimmo La Innusa of Mimmo's 30A, Jack McGuckin of Bijoux Restaurant and Spirits, Joelle Mollinger of Joelle's French Bistro, Dan Vargo of Fine Coastal Cuisine, and Brendan Wakeham of Pescado.
Local Restaurants featured at the Reserve Tasting: Bijoux Restaurant & Spirits, Seagar's Prime Steaks & Seafood, Signature Catering of 30-A, and Slick Lips Seafood & Oyster House, Daytrader, Caliza, Ruth's Chris Steak House, the Salty Butcher, and Pelican Oyster Company.
Sponsors: Presenting: The Jumonville Family; Platinum: United Community Bank formerly known as Progress Bank, Newman-Dailey Resort Properties, The Powell Family, Setco Services, Stephen & Joan Carter, Rex Lumber, Scenic Sotheby's, Hearn Charitable Foundation; Gold: The Alys Foundation, Ascension Sacred Heart Emerald Coast, Hilton Sandestin Beach Golf Resort & Spa, NetJets, Visit South Walton, Rowland Publishing, Sandestin Investments, Renovation Flooring, Floorz Premium Flooring, Step One Automotive Group, Trustmark Bank; Silver: Coastal Accounting, Don & Yana Lockton, Ocoee Foundation, RJH and Associates, JM Phelps Construction, Carter and Company CPA, Lightz of Hope, 30A Wine Storage, MCB Foundation, Bal Harbour Shops, Spencer Law, Bill & Cheryl Stegbauer, Bert & Sue Trucksess; Bronze: Acentria Insurance, Anne Winicki Group, Pam Bass, Jim and Renee Beaman, Don Bradley, The Burns Family, Café Thirty-A, Community Bank, Jim and Sandi Continenza, Mark and Karen Criswell, Daniel Investments, Dermatology Solutions Group, Destin City Lifestyle Magazine, Emmanuel Sheppard and Condon, Enco Electronic Systems, Galati Yacht Sales, Grand Boulevard, Gulf Coast Facial and Oral Surgery, Hall and Runnels PA, Hand Arendall Harrison Sale, Don and Cathy Hay, Jessica Fay: Lipstick Heels and a Baby, Matthews & Jones Law, Merrill Lynch: Krueger, Fosdyck and Associates, Nest, Peachtree Development, Chuck & Glenda Palmore, Renasant Bank, Carl and Colleen Schoenbachler, Dann and Colette Schwartz, Silver Sands Premium Outlets, Sharon Stark and Gary Cook, Sundance Rental Management, Trident Construction, Jack and Candis Wilson, Jackson and Tracy Wilson, Dr. Selma Wilson and Dr. Nate Wilson, VIP Magazine 30a, and Virtuous Management Group.
---
About Destin Charity Wine Auction Foundation
Destin Charity Wine Auction Foundation's mission is to connect wine enthusiasts to raise money to benefit children in need in Northwest Florida. Founded in 2005, DCWAF has donated more than $28 million to Northwest Florida charities by hosting world-class wine and culinary events. These funds have impacted the lives of over 100,000 youth, including those afflicted by health issues and abuse. Learn more at DCWAF.org or facebook.com/DCWAF.
VISIT DCWAF.ORG TO LEARN MORE
---